Posted by

Joseph Barnes on Jan 30, 2023 10:29:39 AM
Branch managers are crucial to the success of many service-based businesses, and our team is no exception.
These individuals oversee the day-to-day operations of a specific branch location or division within our company and ensure that the branch meets all of its goals and client commitments.
Leaders and Motivators
One of the primary responsibilities of a Yellowstone Branch Manager is to lead and motivate a team of employees. In some of our smaller locations, this could be a few dozen Landscape Professionals, and for some of our larger locations, it could mean overseeing 300 employees reporting out of the branch each workday. Their leadership and motivational responsibilities include: overseeing the hiring and training of new staff, setting and communicating updates on performance goals for the branch, and providing ongoing coaching and development opportunities for their management staff and frontline employees. A branch manager must be able to effectively communicate with and delegate tasks to their team, while also being able to step in and handle any issues that may arise.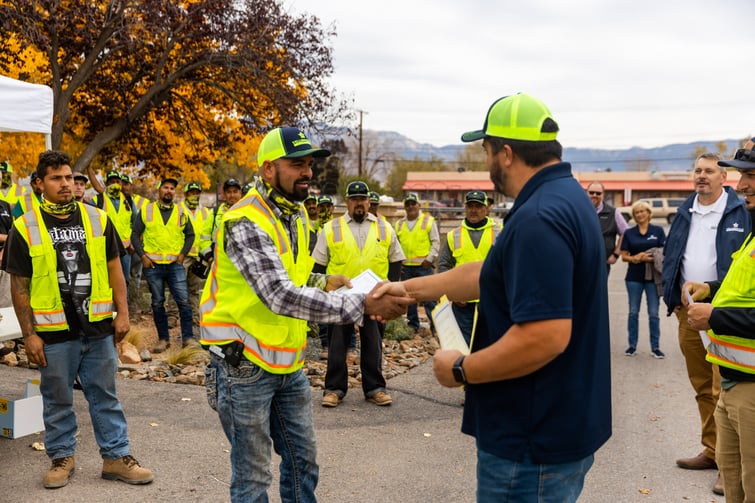 Customer Relationship Builders
Another critical responsibility of a Branch Manager is to build and maintain relationships with our customers. This includes identifying and addressing customer needs, ensuring that our teams are providing exceptional customer service, and working to develop new business opportunities alongside our Business Development Managers. In addition to their other duties, Branch Managers analyze customer data and identify trends to better understand their market and make informed decisions about how to grow their branch's business.
This is something that many clients are surprised to hear is left up to the local teams in a large company like Yellowstone. Clients and competitors often mistakenly assume that local leadership is simply carrying out the will of the company's executive leadership. This couldn't be farther from the truth. Our philosophy has always been to encourage local leaders to build the branch as if it were their own business. Our Branch Managers act as the CEO of their own market, leaning on our Field Support Office and executive team for advice and back office support in areas like IT, accounting, employee benefits, and purchasing of materials and new equipment.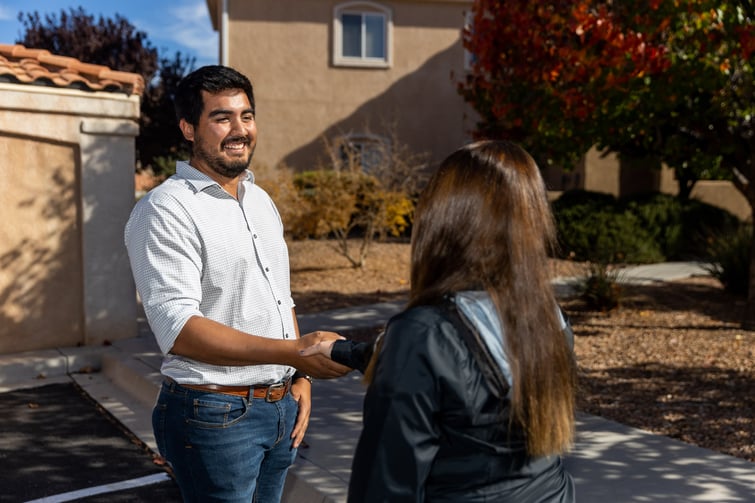 Local Landscape Experts
In addition to the above job functions, Yellowstone Branch Managers must be well informed about the services offered by their team, and be able to effectively communicate this information to customers. This includes understanding not only maintenance services, but also specialized services like irrigation, spray applications, lawn care, and tree care. In some markets, this local expertise and experience include additional services like Landscape Installation, Sports Field Services, and Snow & Ice Management. The local team provides invaluable guidance and advice to customers on what frequencies are needed and which services we offer will best help them meet their goals for their properties and the landscapes we manage for them.
Reading the Site Plan and the P&L
In addition to all of the above responsibilities, Branch Managers are integral to the financial performance of their branch. Some ways they help their branch achieve success is by setting and achieving financial goals, managing budgets, and expenses, and monitoring the branch's performance against internal benchmarks. They additionally identify and mitigate any risks that may arise, such as theft or safety issues.
At Yellowstone Landscape, we understand that for many of our clients, landscape services are among the largest expenses in their property's budget. If we are helping our clients invest their budget wisely, we have an obligation to reinvest that money into our company. Oftentimes the money spent by our local clients will stay in that local market. Going back into the community in the form of wages paid to our employees, purchases at local plant nurseries and material suppliers, and new equipment and trucks bought from local dealerships.
Rewards of the Job
Overall, being a Branch Manager for Yellowstone is a challenging and rewarding role that requires strong leadership skills, excellent communication abilities, and a deep understanding of the landscape industry. It is a role that requires a great deal of dedication and hard work, but the rewards of helping customers achieve their property's goals, seeing their branch grow, and their employees succeed and advance in the company, make it all worth it.