Posted by

Joseph Barnes on Dec 12, 2022 2:58:21 PM
The following guest post was written by Alex, about her internship experience with us this fall.
I can't say that I have taken many risks in my life, like the one I took for this internship. With zero experience in landscaping, no connections in Charlotte, and an unseen apartment for my new home I was a bit nervous about my decision. Thankfully my cat, Russell, was on board for the move, so we packed everything up and drove from Florida to North Carolina for a new adventure!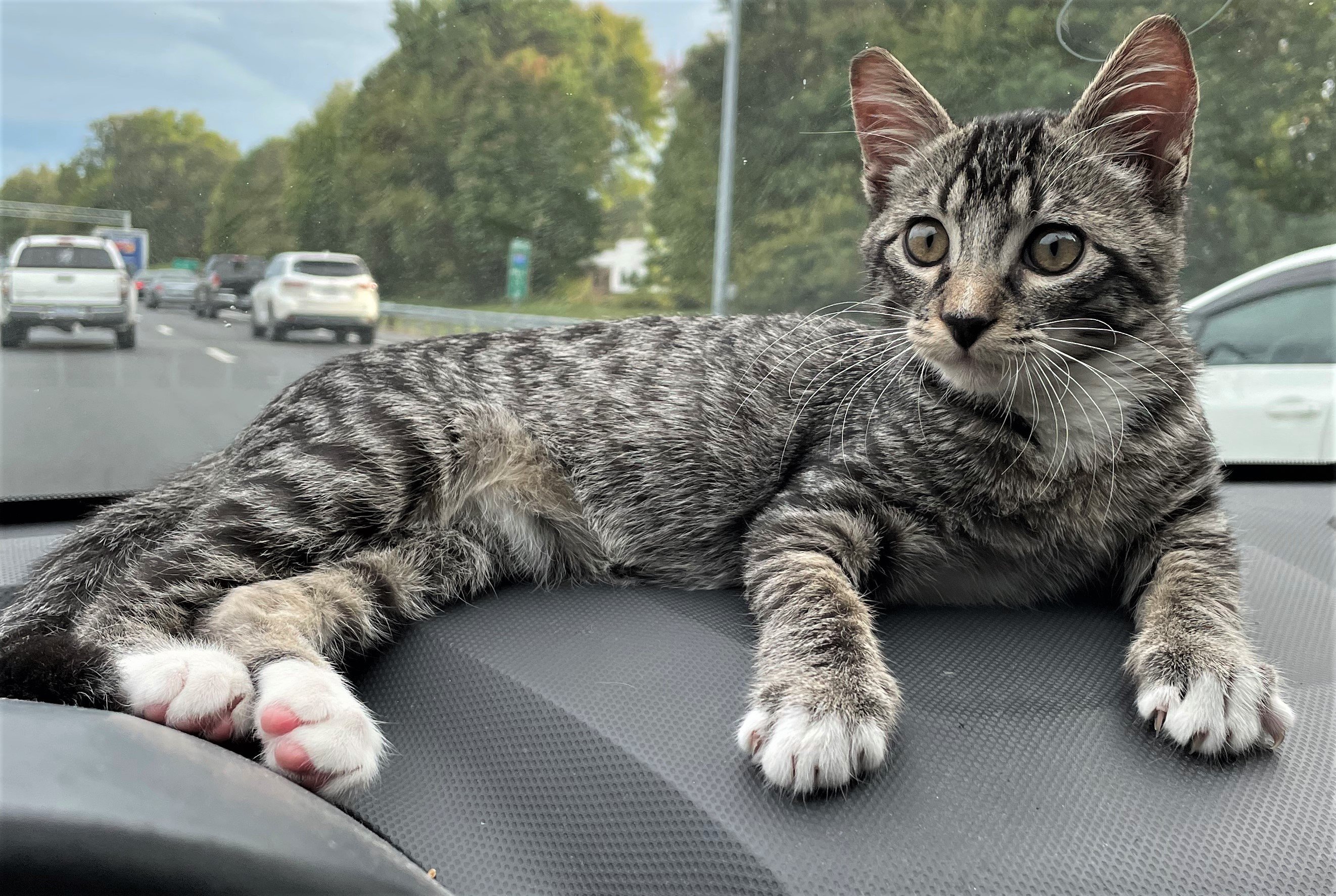 An internship is a unique way to learn about a company - I went from a synthetic turf installation one day, to a manager meeting another day, to client proposal development with Account and Business Development Managers the next day. What an incredible way to grow your onion layers! In my opinion, the most valuable skill that I improved was my Spanish. Since a lot of our field staff come from Mexico, I was able to connect with them on a different level with the ability to speak Spanish. I am thankful I paid attention in my Middle and High School Spanish classes. Speaking and learning another language can be terrifying and uncomfortable but I love connecting with my fellow workers and learning about their families, hobbies, and skills. I am thankful that I pushed myself because now there are so many people at the branch that I cannot wait to see at 6:30 AM.
I have been exposed to so many areas of the company, which has enabled me to understand who, what, why, when, and how everything needs to get done. Over the past three months, I developed a flower catalog that will streamline communication between Account Managers and clients in terms of annual installation and care. It has been a beneficial way to improve my plant identification and design skills. I also learned that I am extremely goal-oriented - one of those goals is to incorporate my passion for sustainability by introducing native plants and self-made compost.

My internship has been a great introduction to commercial landscape operations and training for my new position. This whirlwind, 12-week experience has paid off and I am so excited to begin a new position as the "Floriculture Superintendent" for the Charlotte Branch. It is a wonderful, yet scary feeling knowing the branch has this much confidence in me. This amazing team has fostered my ideas and creativity, and I am so excited for the future and to see how else I will grow!