Posted by

Joseph Barnes on Jul 26, 2022 9:05:27 AM
The following guest post was written by Jada, about her internship experience with us this summer.
Coming into the commercial landscape world headfirst was something I was very excited about; little did I know how many challenges I would personally have to overcome. In the spring of 2022, I left my retail job to become a full-time student at Tarrant Community College and hopefully find a job in the field.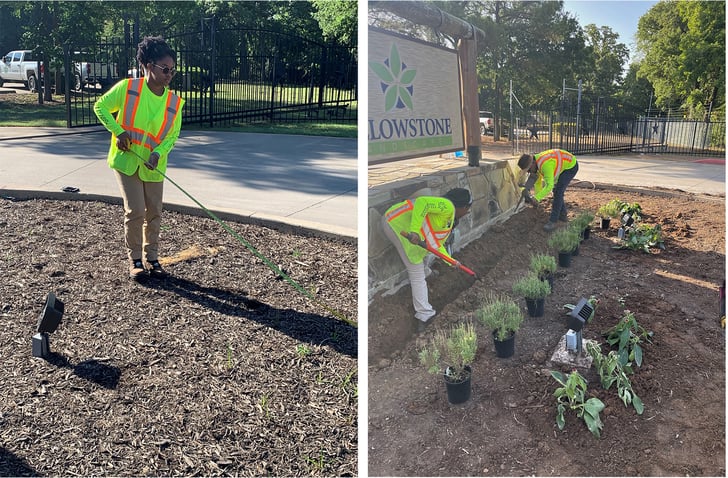 This past March, I traveled with my school to North Carolina to compete at the National Collegiate Landscape Competition, NCLC, with the goal of networking with some of the biggest names in the industry. I walked confidently into the career fair hoping I would find part time work advice or an internship. The more I walked around the less hope I had, no one bothered to give me the time of day, some companies straight up ignored me, and others did not seem impressed. The last booth I visited was Yellowstone Landscape's, I figured "why not try this one last time". I signed up for an interview with their recruiter and faced my first challenge - networking. The interview went well, and I left feeling optimistic and grateful that this company gave me an opportunity.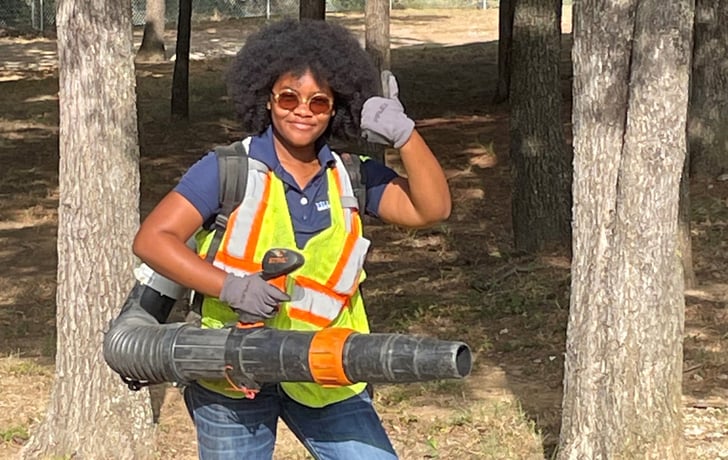 Two months later I started my internship at the Fort Worth Branch! I was nervous because I did not have any experience or know how to use the equipment. My two weeks on the mow crew was a real challenge, it was hot, the equipment was heavy, and I felt like I was at my breaking point constantly. I was determined to prove to myself and my crew that I could pull my own weight. I continued to push though the heat and slowly but surely everything became a little lighter. I tried my best every day and eventually I got the hang of starting a blower on my own. It was something small, but it was a giant victory for me, and has given me the encouragement and determination to keep trying!