Posted by

Joseph Barnes on Aug 13, 2021 8:21:10 AM
The following guest post was written by Sydney, about her internship experience with us this summer.
As a Junior at North Carolina State University, I am going into my second year as a Horticulture Science and Landscape Design student this fall. I changed my major on a whim during the pandemic and it has been a rollercoaster ever since. I learned of this internship through an opportunities class at school during a mock interview with Ms. Lisa Hall. Little did I know that this would lead to such a beneficial opportunity that would introduce me to the industry I had just directed myself towards. I went into this internship with no real expectations and minimal knowledge. I simply dove headfirst, as I had been advised by previous interns, and tried to soak up as much as I could.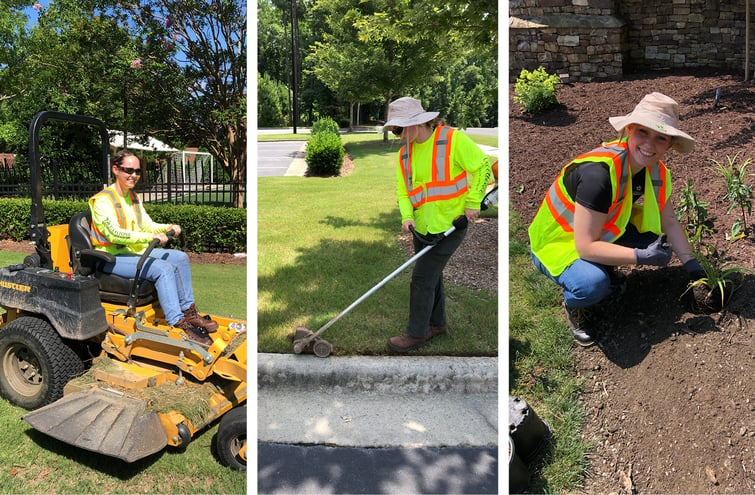 Over the past weeks I have been in rotation between different areas of the Raleigh Branch. I have worked with Mina, the wonderful Office Manager; different Account Managers; as well as the maintenance, enhancements, and sales departments. I also had the opportunity to utilize my creative skills and design an entrance project for an HOA.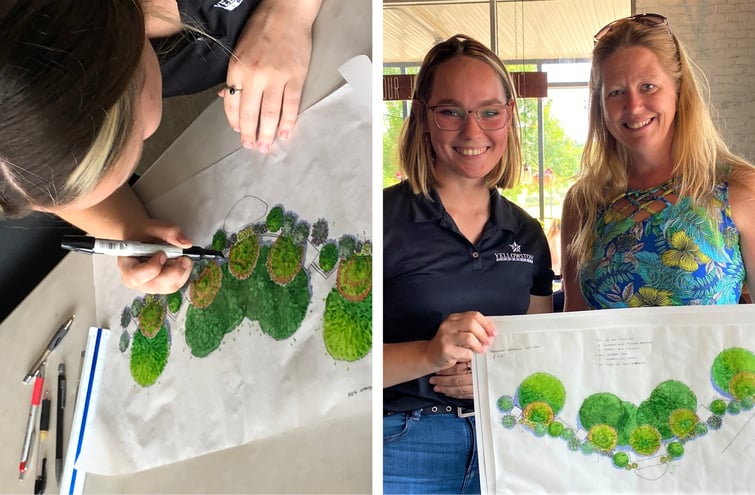 I have gained so much experience and knowledge in these areas and of the business. Of all the things I have come across, the one thing that I have found most admirable about this branch is that working hard is indicative of respect regardless of gender. In a male-dominated industry, it was refreshing to see the opportunities available for a woman and the support is given equally to all employees. It has also been beneficial to work with the Branch Manager, Jackie, a knowledgeable, fast-paced, hardworking woman. I have learned so much from her, especially in managing people and responding to different personalities. I am truly grateful to the people I have met on my internship journey and look forward to the opportunities ahead.