Posted by

Joseph Barnes on Aug 11, 2021 11:50:20 AM
The following guest post was written by Taylor, about her internship experience with us this summer.
When I first started my internship at Yellowstone, I was nervous and, to be honest, a bit lost. The past year had really taken it out of me mentally and emotionally, and as I began my summer, I was having something akin to an identity crisis. I already knew, and still do, what I want to do with my career: landscape architecture. This internship was to serve as an opportunity for me to get more industry experience before graduate school, and while it absolutely provided that, I actually think that this internship provided me with something more important: a new way of looking at the world.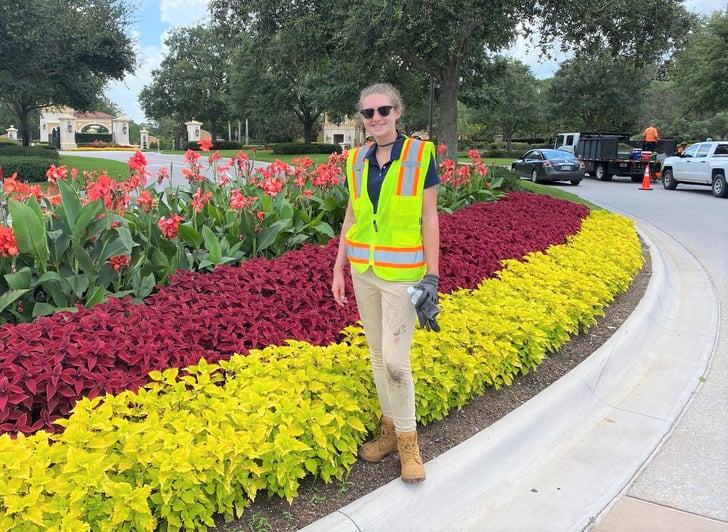 One of the coolest things about the landscape industry is the diversity of people in it. It is filled to the brim with people from different parts of the world and various backgrounds. I've done detail work with woodworkers, was taught to mow turf by a group of guys who speak an entirely different language, and learned about irrigation from men who work long hours on their days off on top of the forty-hour work week they already dedicate themselves to. So many of these people retain positive outlooks on life, and as the summer went on, I realized a common theme. Many of the employees at Yellowstone Landscape view landscaping not just as a job, but as a method of inspiration or as a medium for art.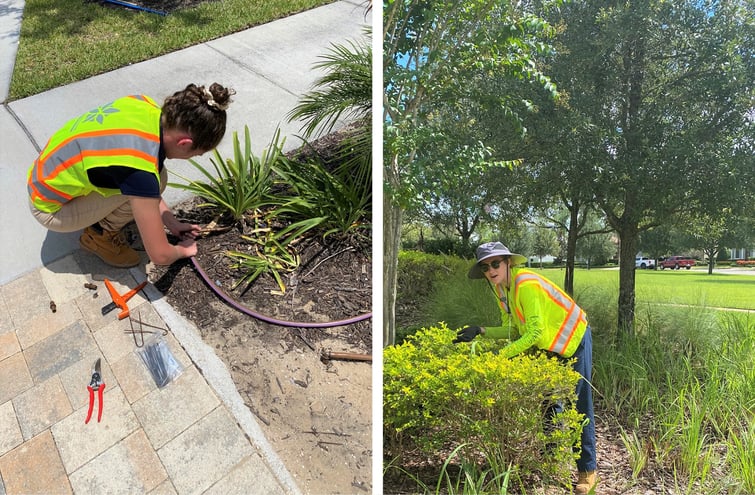 The woodworker I detailed with took inspiration from a lot of the furniture we saw while trimming plants at resorts. A superintendent I shadowed told me that art was his first passion and that he viewed landscaping as a living medium. Many of the crew take things learned on the job and apply them to activities outside of work. Every single one of them had the same two messages for me. The first was to stay in school. The second was that your workplace, and life, is only as good as how you choose to perceive it. If I go into my day expecting to learn something, I will. If I go into it expecting something good, I'm bound to find the good in my day. If I treat my coworkers well, they will treat me well.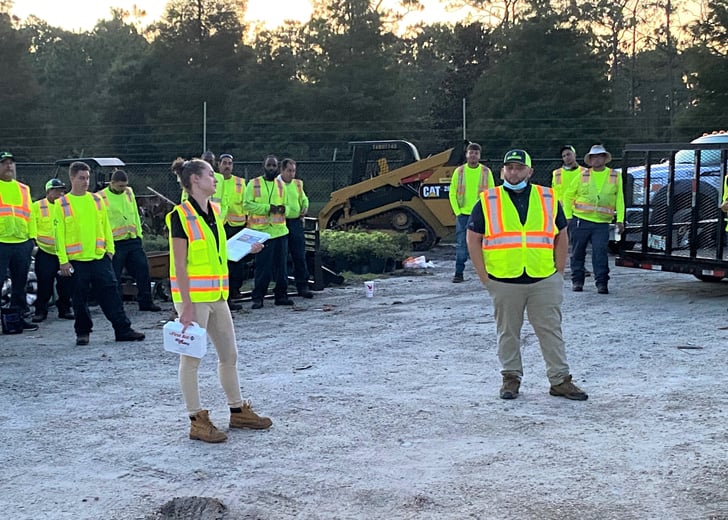 I think that the ability to accept a situation as it is, and to examine it for what is good and what it can provide, is a valuable life skill. At work, it helps me through a hot day if I focus on the feeling of a cool breeze and enjoy being outside, or think about how my work in the heat is providing some kind of value or experience for a resort guest. I can also take pride in the fact that I'm proving to myself how much I can handle. In my everyday life, I think this can be applied too. Every experience is an opportunity for expression or growth. Before this internship, I would have identified as being a pessimist. While I still wouldn't say that I'm a true optimist, I would say that I am a much more positive person, and I have the fantastic team at the Orlando Branch to thank for that!