Posted by

Joseph Barnes on Aug 1, 2022 2:32:35 PM
The following guest post was written by Diana, about her internship experience with us this summer.
As a student at Houston Community College, I didn't know much about the landscape industry, but that changed with the help of the SW Houston Branch team. Many people think of landscape work as yard work. Not many people value what landscape workers do, nor do they understand that it is not as simple as cutting grass. It is hard work and there are many hazards that come with the job.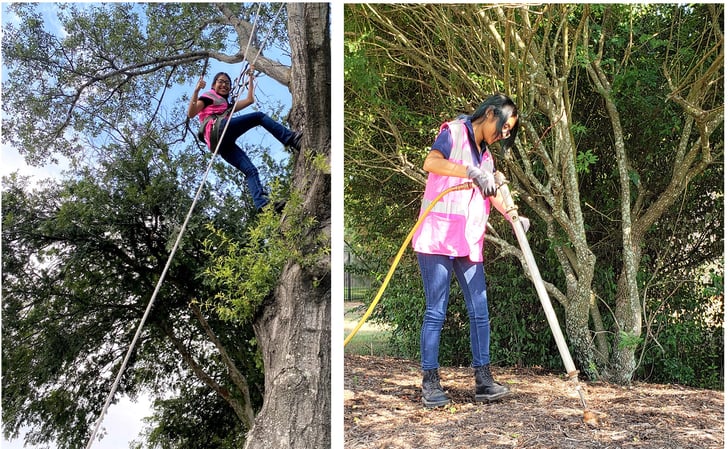 Yellowstone Landscape values the safety of their workers. They know that without them the company cannot continue to grow. They make sure workers are well equipped to work safely in the heat. They need a cooler filled with water and ice, a functioning air conditioning system in their truck, and personal protective equipment such as earplugs, gloves, glasses, a hat, and reinforced toe boots. Yellowstone Landscape values these hard working, dedicated employees and relies on them to do their best every day.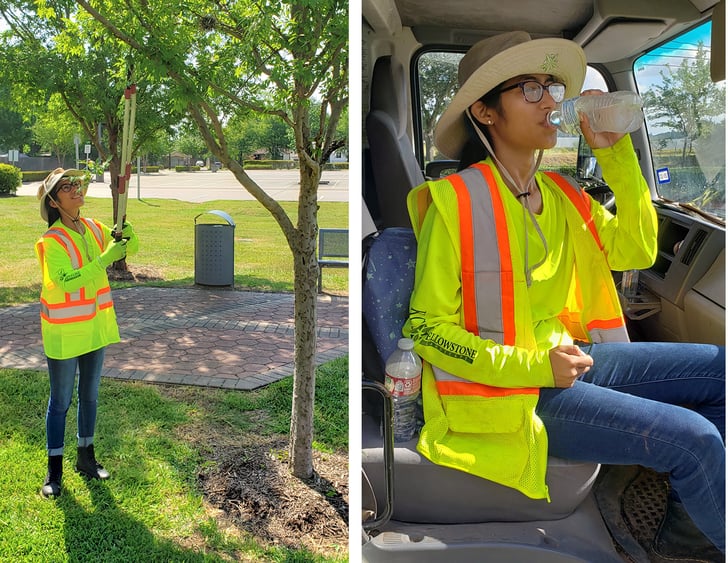 Managers are important as well. They keep everything under control, making sure their properties are in excellent condition and the crews know what needs to be done and how to do it efficiently. Managers must listen to their crews, be honest, organized, and have a good attitude. Showing respect and being positive creates a good working environment. The most common reason an employee will leave their job is if they are unhappy with their boss, so communication and respect are key to keeping satisfied employees!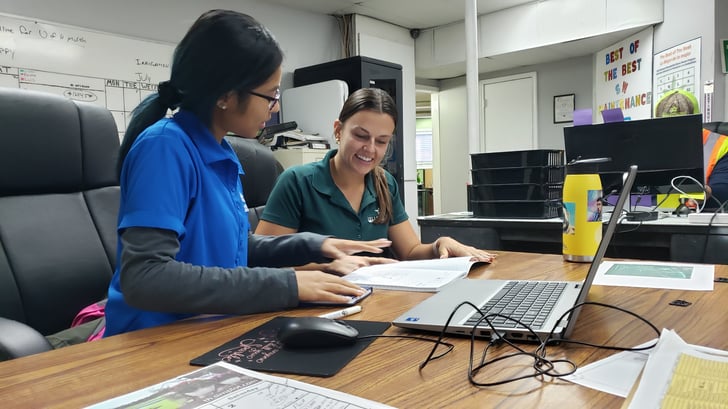 During my internship I worked with Account Managers and experienced different areas of the company's operations. I also met interns from other states and learned from them as well. Everyone comes from different backgrounds and experiences but what matters is that we learn and enjoy ourselves while working here. I liked how every day was different and I could learn something new by asking questions. Everyone was willing to teach me, and I am grateful to have been part of this outstanding Southwest Houston Team!