Posted by

Joseph Barnes on Jul 29, 2022 12:38:04 PM
The following guest post was written by Sam, about his internship experience with us this summer.
Since starting my internship at the Charleston Branch, I have learned a lot of the ins and outs of commercial landscaping. As a Turfgrass major at Clemson University, I know the importance of work experience and have previously worked for a small landscape company that did a few commercial properties but mainly serviced individual homes. So, when I arrived at Yellowstone Landscape, I didn't know what to expect.
Having now been with different superintendents and managers, I have fallen in love with commercial landscaping. During my first week I did a site tour with my mentor, Jon Gingrich, and several other managers where I learned the basics of walking a property and understanding what to look for after the company has been maintaining it for a while. The next week, I was with the Horticulture Manager, Billy, where I learned how to mix chemicals and how TGR's and PGR's work. These are both growth regulators that slow the development of turf and plants after they are mowed and trimmed, which in turn decreases the amount of maintenance needed throughout the year and saves the company time and money.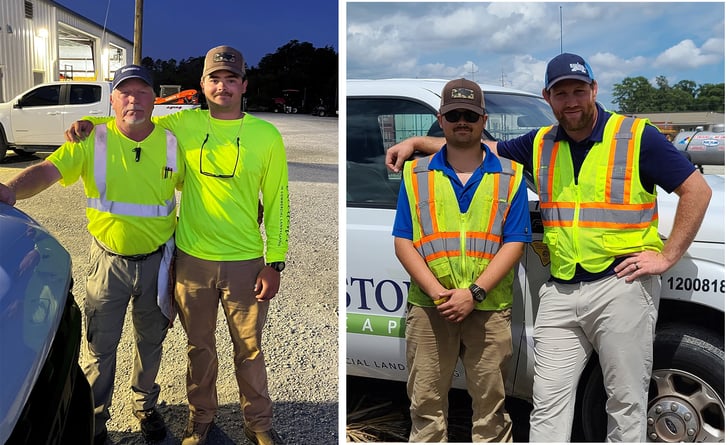 Spending a week with the Irrigation Manager, "Ski" and his techs JoJo and Ryan has so far been my favorite experience where I have learned the most. I have really grown to love irrigation management and can see it as a possible career path for me. I learned how to change sprinkler heads, set a clock, and check the systems to make sure all the heads and zones are running properly. I took part in my first special project where I helped on a night job checking and fixing irrigation at a small shopping center. I also sat in on an irrigation class sponsored by Site One where I gained even more valuable knowledge in this area of the business. This internship and these experiences are a start to what I hope will be a rewarding career and future after graduation!