Posted by

Joseph Barnes on Aug 9, 2021 11:25:07 AM
The following guest post was written by Matthew, about his internship experience with us this summer.
Finishing my first semester of junior year I knew it was time to start looking for an internship. I wasn't totally sure where I wanted to work but I knew I wanted a change from Illinois. I am a senior at Southern Illinois University majoring in Landscape Horticulture and I have worked in the residential side of the industry but never the commercial side. After looking at many different companies no one came close to the structure that Yellowstone Landscape offered, and after speaking with Lisa Hall, I knew that this company would not just view you as an Intern but as part of the team.
I knew nothing about commercial landscaping until I came to Yellowstone Landscape. The knowledge I have gained these past twelve weeks has been one of the best learning experiences of my life. I had never worked in Florida before and knew absolutely no one when I got here. The second I entered the Jacksonville Branch I immediately felt as if I was a part of a "big family". Everyone I have worked with could genuinely not have been any nicer.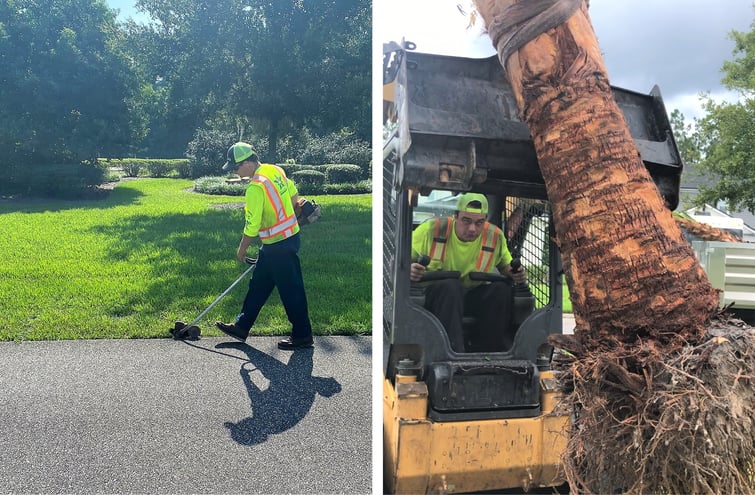 The 12-week rotational structure has allowed me to experience every aspect of the operations at the branch. I have worked irrigation, chem-fert, maintenance, enhancement, and arbor. Some of my favorite days were working with the irrigation crew and one of their top techs, Francisco. I love his fast pace work ethic and truly remarkable attitude. He, without question, is one of the hardest working guys I have ever worked with!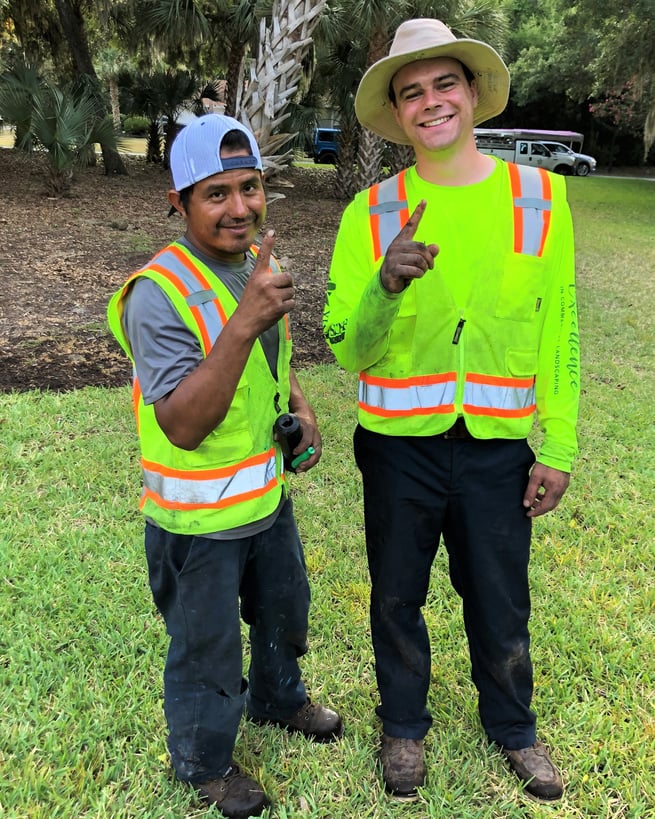 Through my internship with Yellowstone I have learned how to handle extremely unique situations. I have learned how to best manage my time and how to handle a high stress work environment. I have learned so much about this industry and how to deal with whatever problems may arise. I think the Branch Manager, Cheyne sums up commercial landscaping extremely well with the saying "you've got to get creative". I am grateful for the many lessons learned this summer!