Posted by

Joseph Barnes on Aug 4, 2022 2:35:17 PM
The following guest post was written by Rachel, about her internship experience with us this summer.
Marketing is far and beyond what most people imagine it to be and as an Agricultural Business student at Oklahoma State University I only had skimmed the surface of information there is to learn about this facet of business. Although I anticipated learning new and valuable skills, I did not expect that my whole view on what marketing is would change. I quickly learned that marketing is not all about social media and the reach of a particular post or the best-looking websites or advertisements– although they are important and valuable – it is strategy, analytics, planning and critical thinking. It takes time, thought and passion to accomplish exceptional content and produce beneficial resources that brings value to a company. Marketing should be a valuable tool and resource that works hand in hand with different departments across the business to create resources that benefit the efficiency, structure and values of the company.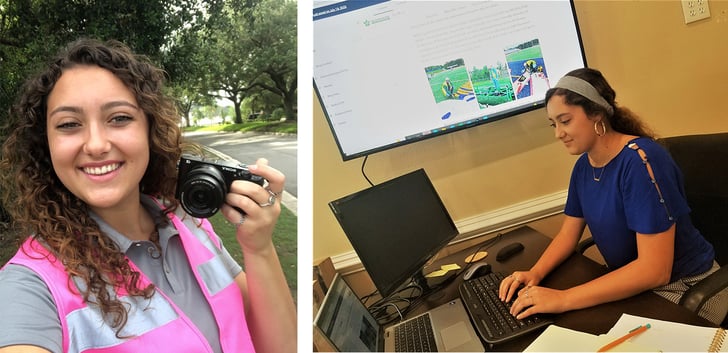 Within my first few days, it became clear that the marketing team wanted me to help cultivate ideas and work on tasks that were significant to bringing value to the company. I have been utilizing new technology systems such as Adobe Photoshop, MailChimp and HubSpot to create content for social media and the website. I have also been tasked with writing blog posts and case studies that are being published on the website. Not only am I creating content in the office, but I have been able to go out in the field, take pictures of properties, help direct videos and interviews with our videographer and attend a sales training. I have been involved in planning a multitude of events – from calling hotels about lodging and meeting room availability, finding entertainment options, getting food catered and all the details in between. From the start, I felt like a true part of the team – my work is being used, noticed and appreciated by people within the company and those outside it.

With this internship I have had the opportunity to not only get a well-versed experience in marketing but also dip my feet into sales and event planning. Every day I am challenged with new tasks that are giving me the chance to showcase what I have learned in school as well as extend my palette of knowledge beyond the classroom and into the real world.