Posted by

Joseph Barnes on Aug 1, 2022 9:22:09 AM
The following guest post was written by Cassie, about her internship experience with us this summer.
As a landscape horticulture student at Kansas State University, I have prior experience in the residential side of the industry through previous internships and school classes. When I first heard about this internship program during the National Collegiate Landscape Competition (NCLC) career fair in the spring of 2021, I knew I wanted to complete my internship at Yellowstone Landscape. I talked to many different companies about their internship programs throughout my week at NCLC, but I knew this company was the place for me. I chose this internship because it would allow me to see the commercial side of the industry and gain more confidence in my landscape design skills.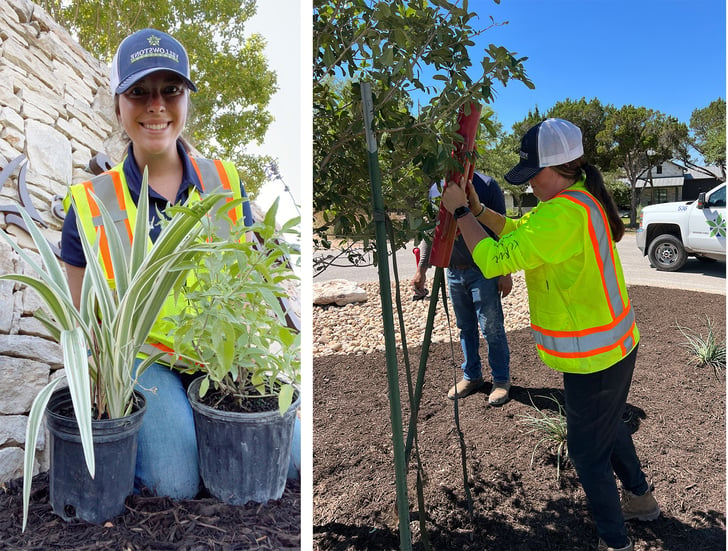 I was excited to have an opportunity at the Austin branch, to learn and grow as a horticulturist. This internship has allowed me to see various aspects of the business, such as maintenance, enhancements, and irrigation, as well as experience the 'big city' life for the summer. What I value most so far are the account management and landscape design experiences. At least once a week, the other Austin intern, Madison, and I drive to properties and take pictures of areas that we think need enhancements. We then create designs in Photoshop and proposals in Aspire. However, this did not come without challenges. Learning the Aspire software and new design programs was no easy feat. Getting comfortable with these programs was challenging and took time, but in the end has been very rewarding!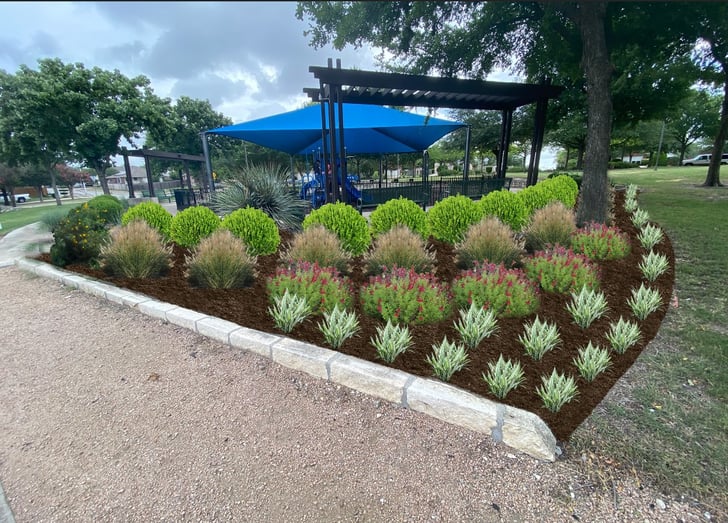 This experience gave me a small taste of what it is to be an Account Manager and Landscape Designer at Yellowstone Landscape. As I near my college graduation, I am very thankful for the opportunity I have been given. I appreciate the time the 'Austin Team' has taken to teach me new things and make sure I was getting every experience I was looking for. These new skills have made me a more well-rounded landscape horticulturist and I can't wait to try them out in my professional career after graduation!