Posted by

Joseph Barnes on Aug 16, 2021 10:40:45 AM
The following guest post was written by Landon, about his internship experience with us this summer.
As a Penn State University student and being new to the green industry, Yellowstone Landscape has been a great opportunity for me to become exposed to all aspects of the operations side of the company, as well as the business development side. My Mentor, Cory Hendrix, and I both agreed that for me to get the most out of this experience, I should spend some quality time in each of the departments.

I have worked on a variety of things this summer consisting of arbor sales, tree removal and pruning, observing how Account Managers balance maintaining their crews' schedule, and spending time on maintenance crews myself learning how to properly maintain the landscape. One thing I especially enjoyed was attending client meetings for potential jobs with our sales team. It was impressive to see how they manage to keep a steady pipeline of work through networking and marketing.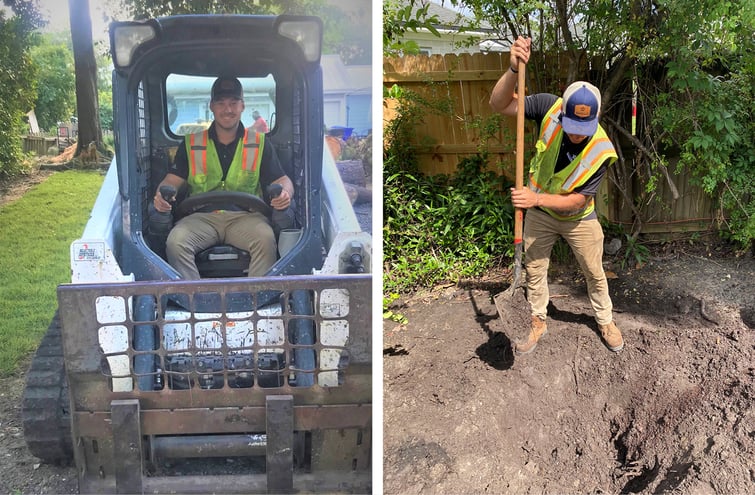 My focus this summer was working in the Landscape Construction Department. I learned about reading plans, ordering materials, and installing enhancements for hardscapes with pavers and concrete, irrigation for new sites and plant materials to bring a finished look to a newly developed property. This has been very fulfilling because in construction there are many different tasks to see new jobs come full circle and it keeps you on your toes! Moving down to Charleston from Pennsylvania has been a great decision and experience for me. I have enjoyed being a part of the Yellowstone Landscape culture that is focused on being a team and a family which has made for an amazing summer!