Posted by

Joseph Barnes on Mar 8, 2021 8:57:58 AM
When working with new commercial landscape clients, one of the most common questions that we get is: How long does it take to see landscaping improvements on my property?

Naturally, a lot of people want to turn things around as quickly as possible.

Exactly how long a transformation will take depends on so many different factors—two of the biggest being the current state of the landscape and your expectations. But we often find ourselves reminding clients that sometimes "it has to get worse before it will get better."

That's certainly not what people always want to hear but the truth is, we're in the business of being transparent and honest so that we can set people up with realistic expectations. It does no good to make empty promises just to satisfy people with what they want to hear.

The truth is, with landscaping, there aren't "instant fixes." If you have heavy weed pressure or your property's turf has been really struggling, it can take some time to turn things around. Even so, we do understand that when a landscape is in bad shape, you might feel anxious to see an immediate positive change.

Let's look at some of the different scenarios that you could be facing and what you should anticipate.
How Long to Transform a Neglected Landscape in Need of Renovation
When we take over a commercial landscape after another company has been caring for it but making mistakes (or one that has been neglected for some time), we're often faced with a number of problems that first need to be properly diagnosed and fixed before we can begin meeting the client's expectations.

For instance, if there are a ton of weeds (perhaps more weeds than healthy grass), then our focus needs to be on killing the weeds first. During that period, the turf areas are going to look worse before they can start to look better. It might have even more bare patches than it already does until we can kill off all of the weeds and then start to get healthy grass growing in. The alternative would be installing new sod, but even that isn't an instant fix.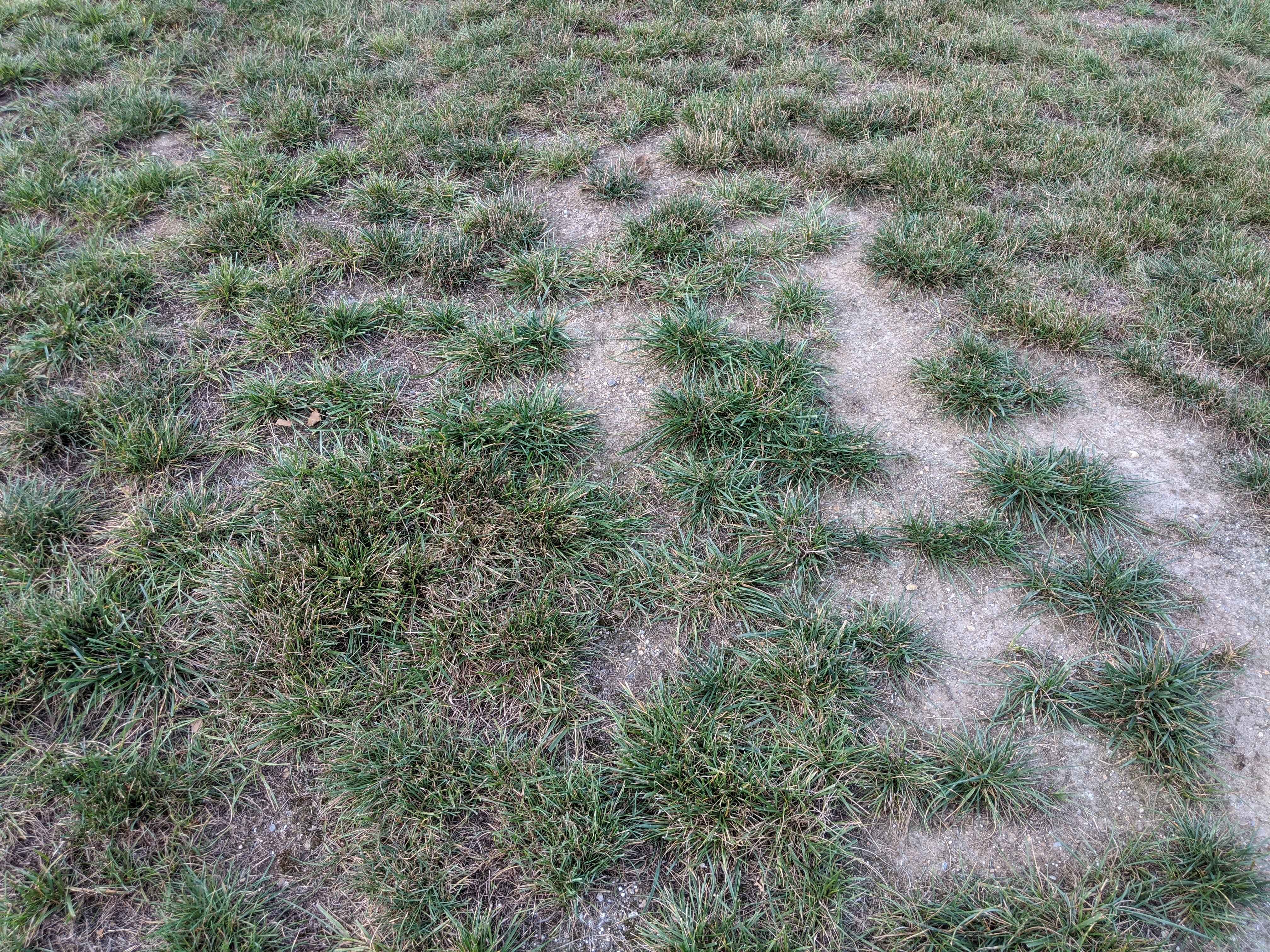 Similarly, another common problem that we inherit is a lawn with a lot of thin or brown areas because it hasn't been properly irrigated and cared for. We find that sometimes the expectation is an instant greener and thicker lawn. But this simply doesn't happen overnight.

That's why we always tell new clients that the first three months are a learning and growing period for us. There are often many variables as to why your lawn wasn't performing its best in the first place. Sometimes it's obvious—there was a poorly functioning irrigation system or weeds haven't been properly treated. But sometimes it's not so cut-and-dry.

As a responsible and scientifically sound commercial landscape company, we need to take some time in diagnosing the issue and implementing the proper solutions before we can start to make meaningful changes.

That being said, there are some aspects of the landscape that might be transformed more quickly. If you have shrubs that have been neglected and become overgrown, trimming them back will make more of an immediate difference. Any enhancement projects, such as seasonal flower installations can also be an "instant facelift."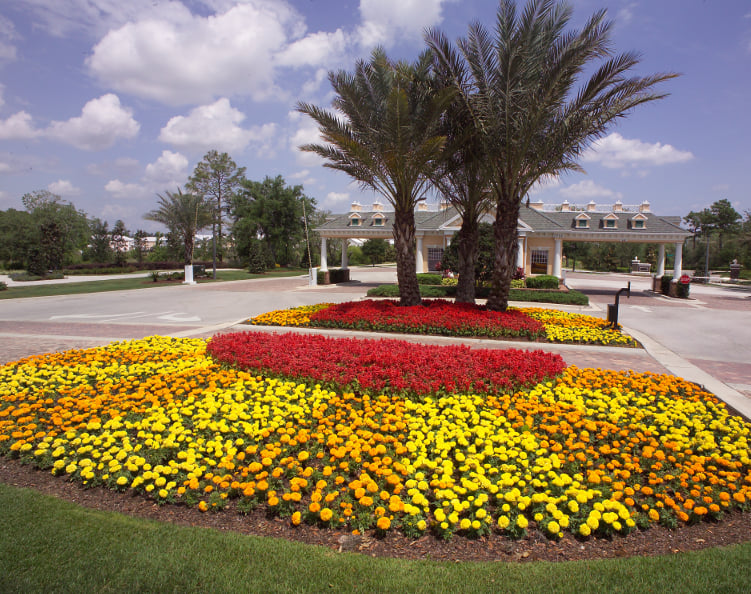 But overall, there are often problems and solutions that first need to be fixed before you'll start to see any major changes. And as that happens, your landscape may temporarily look a little worse before it starts to look better.
How Long to Transform a Storm-Damaged Landscape
Another situation that we face is a storm-damaged landscape. People want to know how long will it take to fix the storm damage and restore the landscape. The answer to this question is entirely dependent upon how bad the storm damage is.
Do you need trees removed and replaced?
Are you bringing in new shrubs?
Is it just a "clean-up" job?
It really comes down to how much you're "starting over." In some ways, a storm-damaged landscape can be a lot like a new landscape (which is the scenario that we'll discuss next), and you just need some patience to allow things to grow.

However, if it's a relatively simple clean-up job and we're just cleaning up debris and removing unsafe limbs, then your commercial landscape may potentially be restored in minimal time.

At Yellowstone Landscape, another question that we commonly receive is how quickly can you get people here after a storm?

We tell our clients that we triage our storm response by looking at accessibility and imminent danger first. If there are fallen trees or limbs which inhibit emergency vehicles from getting in and out, then that site will be a priority. We'll also look at whether there are limbs that are at risk of falling. Aesthetic damage comes after assisting with properties that are dealing with emergencies.

Even so, given our size and capabilities, none of our clients wait long. Thanks to being a large, national company, we have a robust storm response system in place. Because we have multiple branch locations in many different regions, it allows us to bring in extra hands and equipment when they are needed. This "staging" ahead of a storm allows us to respond much more quickly than smaller, local companies.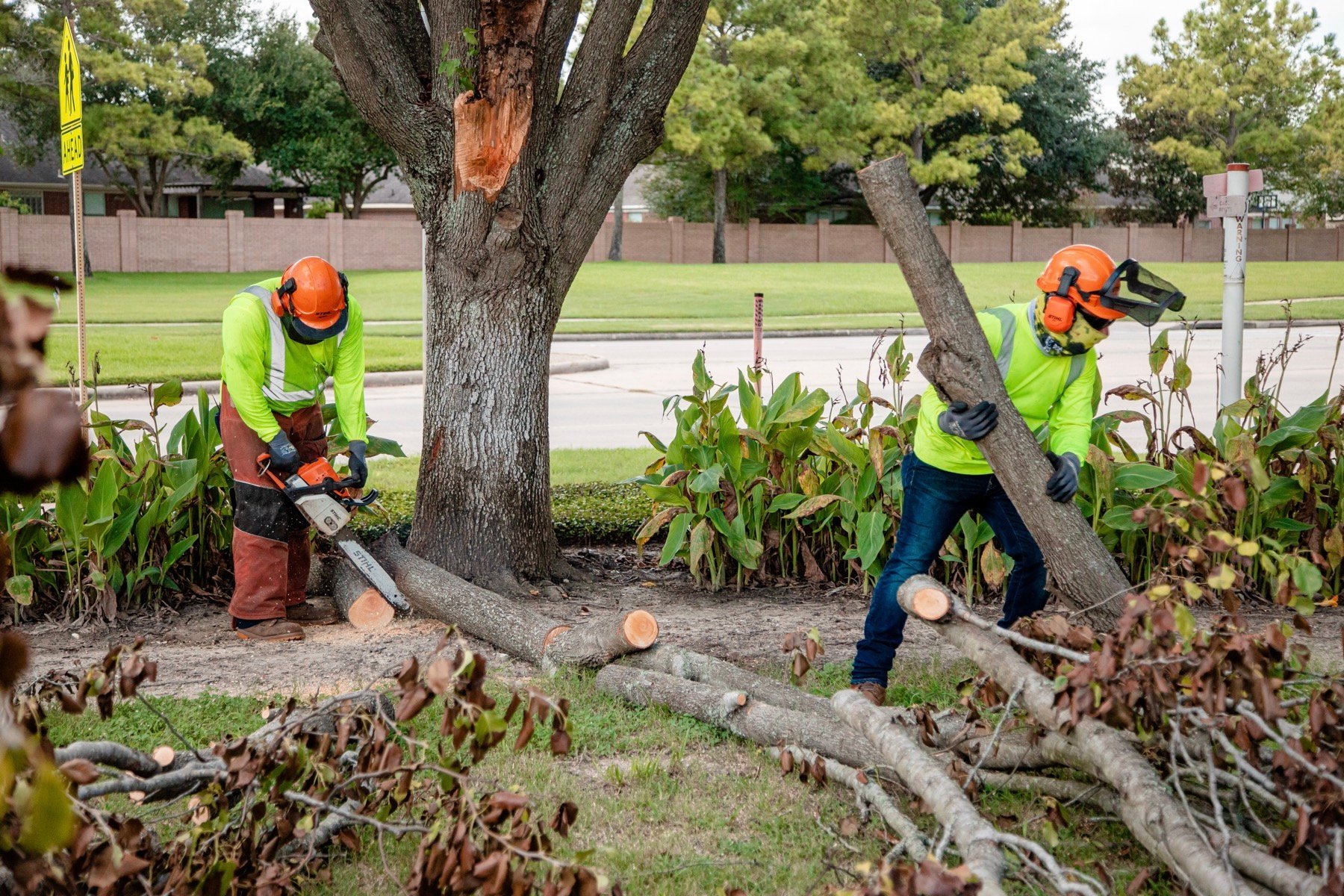 How Long to Transform a New Landscape?
Finally, we'd like to mention newly installed landscapes. If you have a new commercial property and are looking for thick and healthy turfgrass for the first time or add new plant material like trees, shrubs, and flowers, then you might be wondering how long it will take for your landscape to become firmly established.

Again, a landscape doesn't just grow overnight. While there are certain enhancement projects like seasonal flowers at an entryway that give instant "wow factor," most of the time you need to be patient while a landscape "grows in," and matures.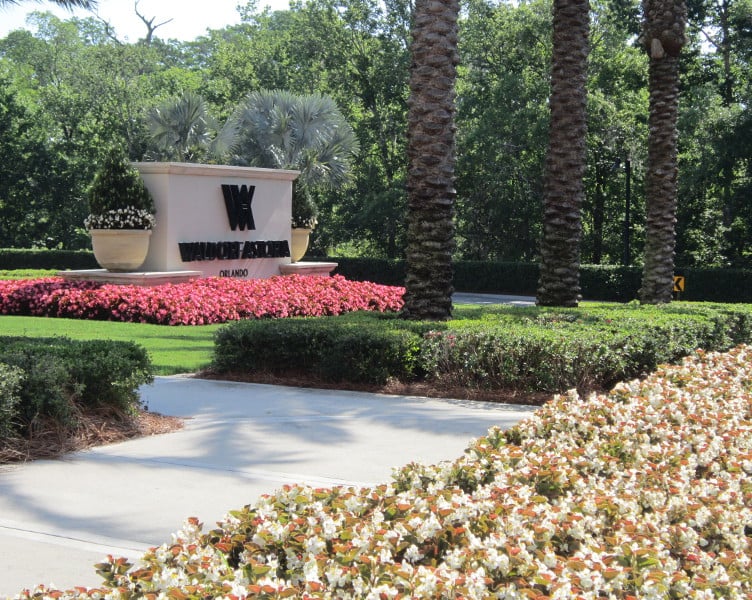 If we're establishing turf or perhaps grooming a turf area that is mostly weeds or dirt, it may take a couple of seasons to get that lush and green "carpet of a lawn" that is your ultimate end game.

In this particular circumstance, it's not really getting "worse" before it gets better as there may not even be anything there. But with a new landscape, it still takes patience to let everything grow the way it was meant to. A new landscape design rendering will often take into account the finished size of a plant at maturity, and your designer should be clear that it will take some time for plants to mature.
How Long Does it Take to See Landscaping Improvements on my Property?
We completely understand that waiting can be difficult. If you've been looking at a poorly performing landscape or see storm damage on your property, then you might be frustrated and anxious for a quick fix. But it's important that you go into the process with some realistic expectations and some patience. Anyone that promises you an instant transformation is likely misleading you about the time involved.

At Yellowstone Landscape, we typically approach it with a 30-, 60-, and 90-day evaluation period. We go into any commercial landscaping project knowing that we're going to evaluate things at each of those marks. We always begin with a checklist of what we're going to do at each of those points.

Typically, we tell people that they will likely start to see how things are changing for the better sometime after those 90 days, which is 3 months after we begin. While it certainly won't have made a full transformation, we find that people can start to see how things are turning in the right direction.

That's why it's so important to have patience and trust the process.

Of course, that's easier said than done if you're working with a commercial landscape company that doesn't communicate effectively about the progress being made, especially when you can't always see the progress. Communication is absolutely essential in the process. If your landscape company is not perfectly clear with you about what's happening within the landscape and what aspects might take some time, then it's even easy to get frustrated when things start to look worse as opposed to better.

However, if you fully understand how it's all part of the larger process and what the big picture plan is, then you'll be able to stay the course knowing that it's ultimately going to come together as planned.

At Yellowstone, we believe in setting realistic, achievable expectations and then proactively communicating about our progress. We're not making empty promises that we can't fulfill. Instead, we're keeping you informed as to exactly what your landscape needs to be transformed the way you desire.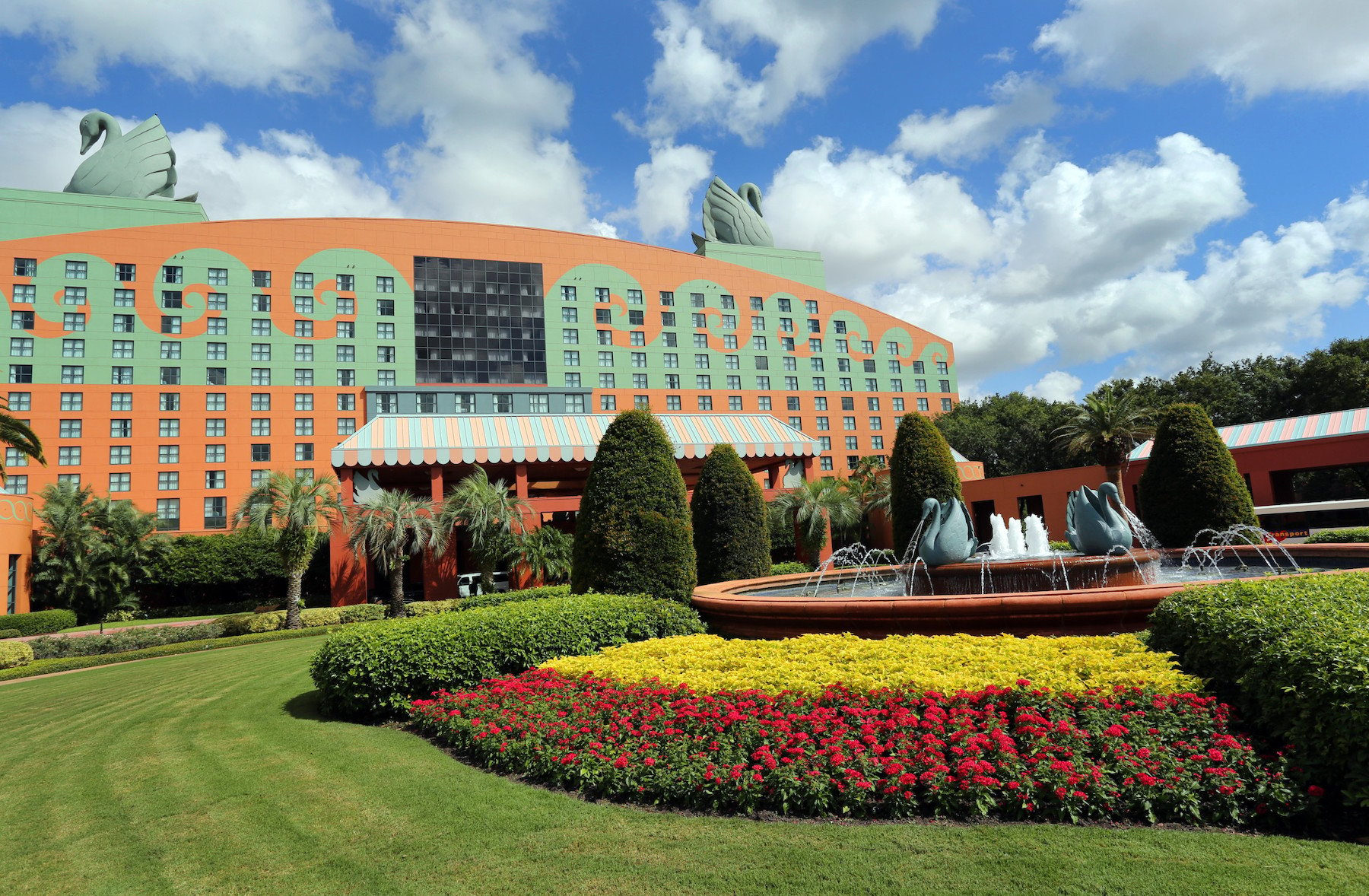 While it can take some patience to see the improvements that you're looking for, with the right commercial landscaping partner, you'll know that things are headed in the right direction.

Are you ready to partner with a commercial landscaping company that can become a trusted partner? Request a consultation today. We'll meet to learn more about your property and its challenges and come up with a comprehensive plan to take care of all of the details for you.