Posted by

Joseph Barnes on Jul 20, 2022 2:30:24 PM
Over the past decade, large-scale commercial landscape companies, Yellowstone Landscape included, have experienced tremendous growth in every measurable way. For us, growth is a core component of our business and something we're not shy about sharing with our clients, prospective clients, and perhaps most importantly, with our new employees.
In our last post, we wrote about how our growth benefits our clients. In this post, we'd like to tell you about three job titles that our growth has made necessary, and how the individuals in these roles impact our business.
First, we think it's important to mention here at the beginning of this discussion that just because we're choosing to highlight these three support roles, this post is in no way meant to understate the critical positions that are most visible in our company. The members of our frontline service crews who perform the hard work and keep our clients' properties looking their best are irreplaceable. They are the foundation of any thriving landscape or snow and ice management operation, regardless of the company's size.
But, with each stage of growth, new challenges and opportunities arise for us to look beyond the standard scope of services that we provide for our clients. We've created new support positions - some to directly solve specific challenges we've faced along the way, others started with a specific goal in mind, but evolved into something so much more than we originally thought. Now, these roles have become essential parts of our daily operations, and we can't imagine life without these dedicated, specialized Yellowstone Landscape Professionals among our ranks.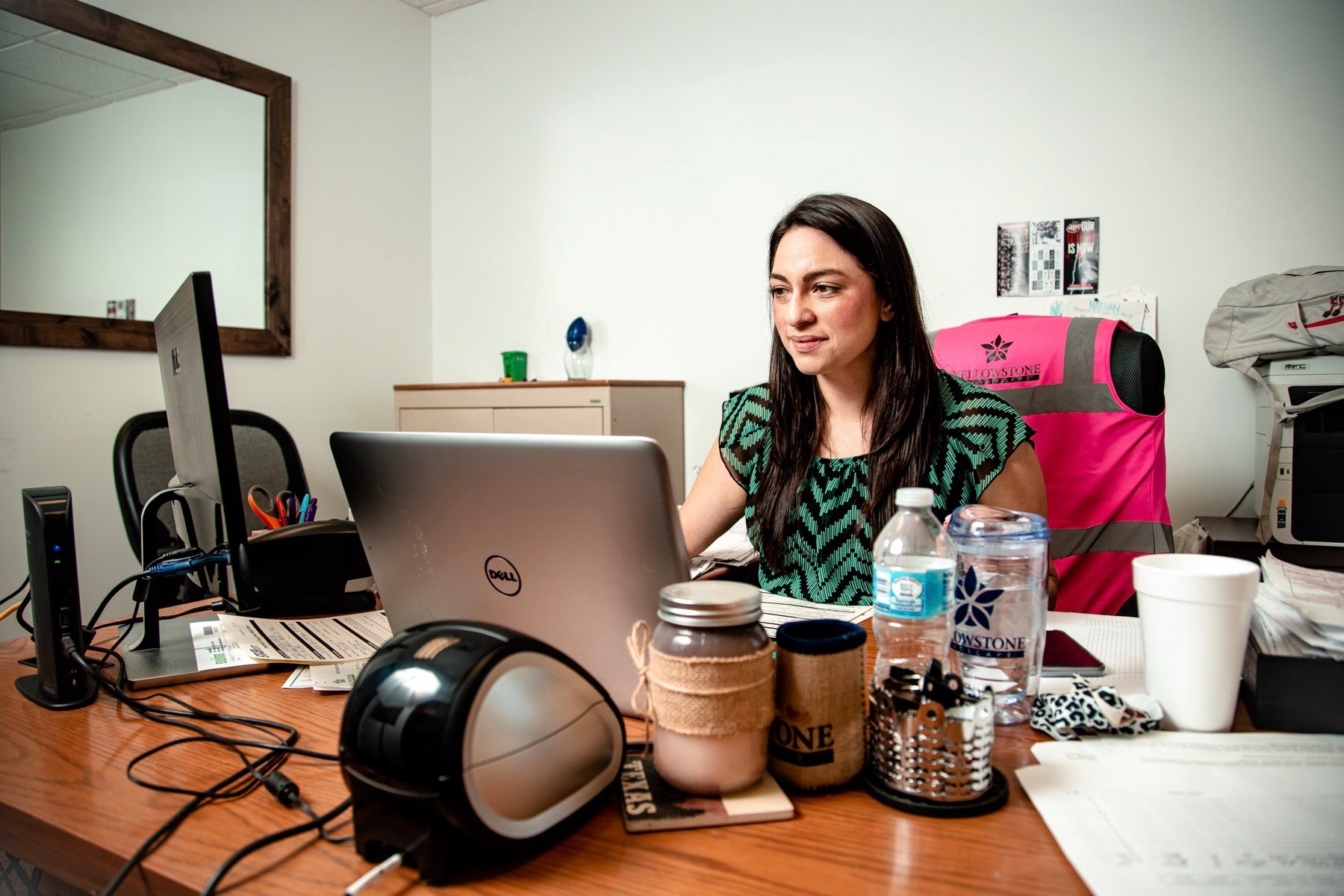 Financial Analyst
One of the earliest "non-traditional" landscape industry job titles that we started recruiting for was Financial Analyst. Ten years ago, it was considered strange for a landscaping company to be seeking out Financial Analysts. In many landscape companies, the financial matters of the business are the sole responsibility and concern of the owner, often relying on the counsel of an outside accounting firm or a small number of close business associates. Even within our company, there was a time when branch and operations managers were solely responsible for getting the work done and caring for the customer because it wasn't easy to share relevant financial performance data with all levels of management within the company.
When we began pairing up our regional and branch leaders with dedicated Financial Analysts, we instantly became better equipped to make timely decisions that materially impact the health of our business and improve our effectiveness in serving our clients. Having the insight and understanding that these analysts provide allows us to have greater confidence in how we manage the significant financial investments and the trust that our clients place in us. By understanding our costs and how larger economic forces impact them, we can have open and honest discussions with our employees and clients about the health of our business, and ensure that we're setting ourselves up for long-term, sustainable growth. Our financial analysts are tasked with so many important business processes today, that it's hard for us to imagine not having them to call on when we need help understanding all the finer details. Their work is a massive part of our company's tremendous growth story.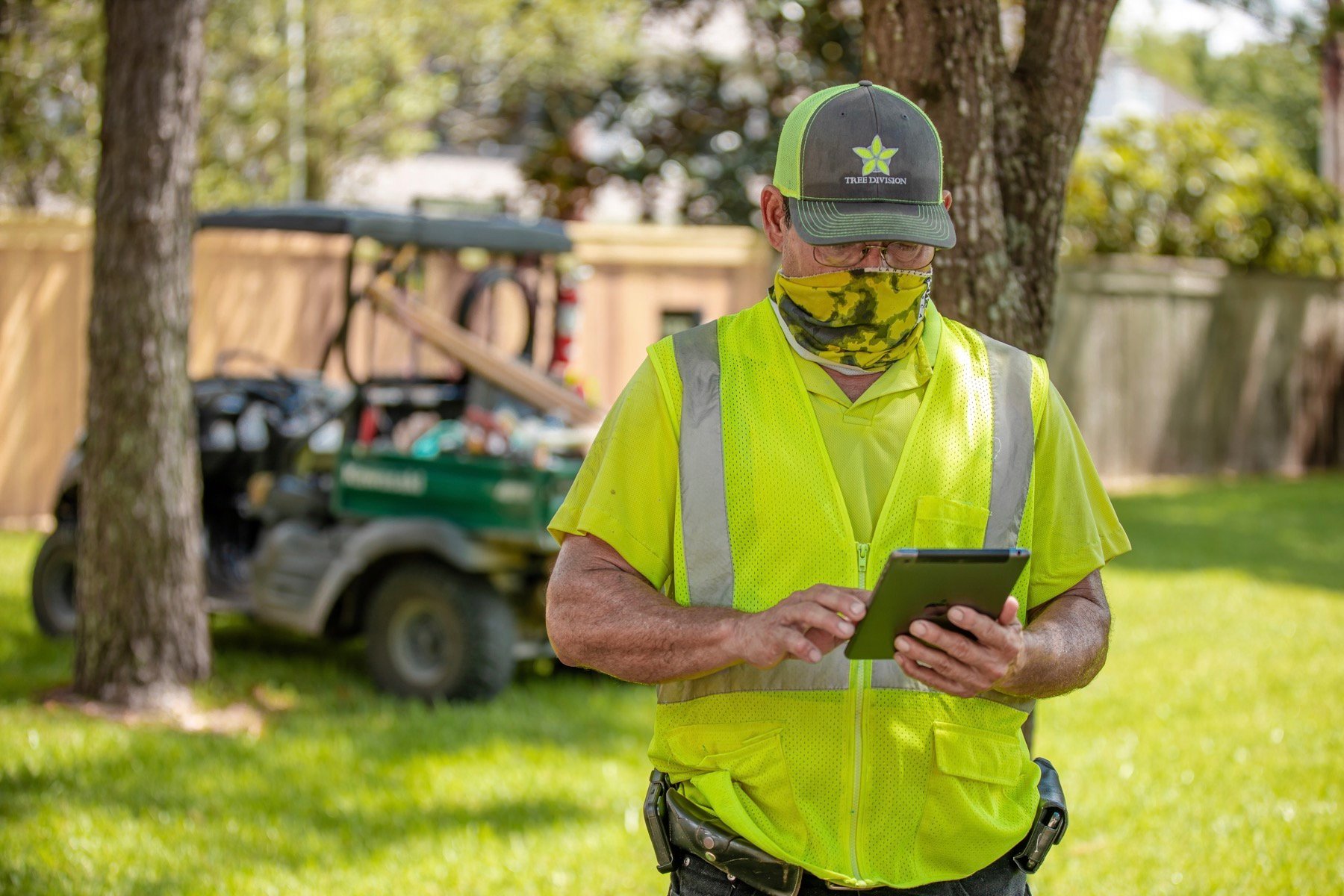 Technology Support
We've written before about how technology is changing the game for large-scale commercial landscapers, so maybe it isn't a surprise that all this new technology requires an extensive support structure to make sure it all runs smoothly. For us, Technology Support is more than a single individual or two that are "good with computers". The Technology Support we have at Yellowstone is second to none. Helpdesk technicians, network and security experts, business intelligence analysts, software support, and special teams evaluating new operational technology in the field - they're all part of a responsive and knowledgeable support infrastructure dedicated to making sure that all the systems and devices we rely on are operating as intend and kept secure.
As an example, as we grew, we soon adapted to completely paperless processes for both our field operations and our back office functions. First, it makes us more efficient and we can more quickly respond to the needs of our employees and our customers. And two, it's another example of how large companies can do more to be environmentally responsible, by reducing the amount of paper waste that we generate.
But to power all our automation and electronic organization, we need our tablets and smartphones, our in-truck GPS units, our servers, our communication platforms, our scheduling software, and our accounting software to constantly communicate, share, and process all the information we collect. That takes a talented and dedicated team of Technolgy Support pros, and there is no way that we'd be where we are today without them.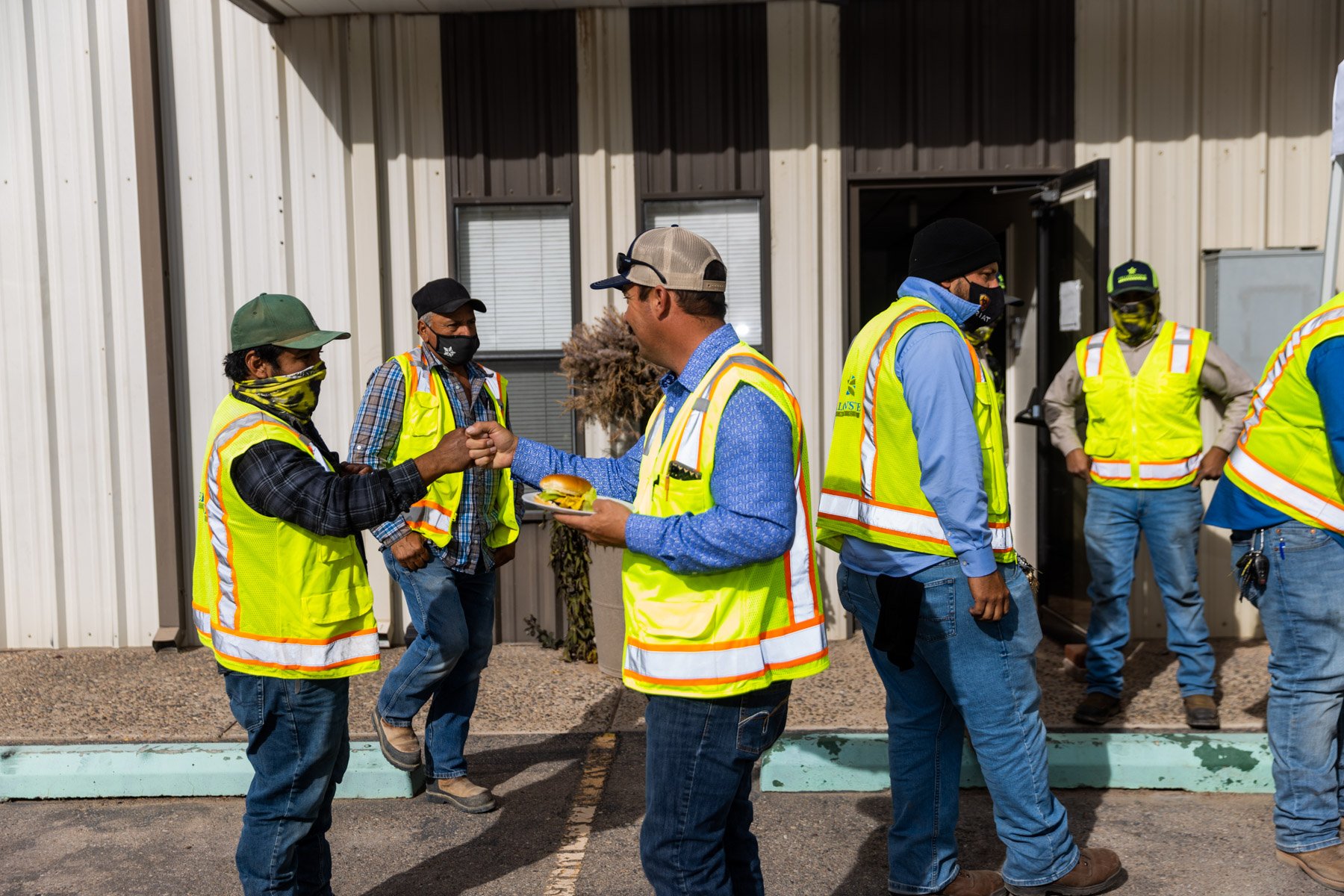 Frontline Recruiting Specialist
It's no secret that our frontline service crews are both the most visible and valuable resource for any commercial landscaping and snow management company. The results that these hardworking men and women create for our clients are why we're able to both keep and to expand our client partnerships. Especially over the past few years, we've increased our efforts to reward and retain our best employees, and that's something that we'll never stop doing.
But as we grow and expand, serving new clients and moving into new areas of the country, the need to find experienced, reliable workers often outpaces our current employees' ability to recruit and bring new talent into our organization. That's where our Frontline Recruiting Specialist comes in.
The role of the Frontline Recruiter in our company is a truly unique specialty, but their position and purpose are often misunderstood. First, the positions that they recruit for include our service team members, supervisors, and even some of our technical specialist positions. While some of what they do involves recruiting through traditional means, (like social media and online job boards), our Frontline Recruiters are also charged with finding new and innovative ways for our company to connect and support the neighborhoods where our existing service team members live. As ambassadors for our company in local communities, they help our existing employees spread the word about career paths available in our company and in our industry.
Yes, we want to find the best employees at every level of our organization. But we've learned that the best people to bring into our company come with a strong referral from a current or past employee who has already proven themselves. Great team members not only want to do great work, but they also want to build a reliable team around themselves. Our Frontline Recruiters are in our branches, and in our local communities, helping us find ways to give back to the team members and to causes that impact their neighborhoods.
So if you ever find yourself scrolling through our Career Opportunites, you're likely to see one of these job titles, or maybe even a few others that might give you pause and have you asking, "Why would a landscaping company be hiring for that position?".
But remember that we're proud of all the different types of people and the different skills they bring to our table. If our growth has taught us anything, it's that we will always need to find creative problem solvers and people who are willing to step in and help us overcome any new challenge that presents itself in the future.
And if you're looking for a commercial landscaping partner with all the resources you'll ever need to keep your property looking its best, please contact us today.