Posted by

Joseph Barnes on Jan 31, 2022 9:14:18 AM
One of the reasons that clients and team members alike appreciate Yellowstone Landscape is that we continually invest back into our company. We care about continuing to improve and, for that reason, we invest in our employees and team culture, our equipment and vehicles, and in technology on a regular basis.
It's all about taking steps to be the best that we can be as a company for our employees and as a partner for our clients.

In this article, we want to dive into the ways that we are investing in these three areas so that it can solidify your confidence in Yellowstone Landscape as either a commercial landscaping partner or a place where you'd like to work.

Whether you are a prospective (or current) client or you are a prospective (or current) hire, we understand that you want to know what Yellowstone is doing as a company to continue to improve.
1. We Invest in our People
First and foremost, we know that the people who make up our team are absolutely vital to our success. For that reason, we are serious about investing in our people. We do this in multiple ways.

For one, we start by paying our team members well. We understand that no matter what a landscaping company does or offers if they don't have generous compensation, they aren't going to attract high-quality team members.

We understand that in order to hire the best people out there, you have to pay for their talent. As a commercial landscaping provider, we strive to be at the top of the industry, so we know that we must pay a higher wage to attract the best people. It's one of the reasons why we've also been able to retain so many of our staff over the years.
In addition to offering competitive salaries and benefits, we also have a seasonal bonus program called FLIP, which stands for Front Line Incentive Program. This is a bonus simply paid out, simply for working safely through the entire growing season (no special work needs to be done). It's just something that we do to show our team that we really do value the work they're doing. This past season we distributed $2.4 Million to 1,800 of our front-line workers across the country.

We're also investing in keeping our team safe.

We take training very seriously. We understand that well-trained team members are also safer team members who are less likely to become injured.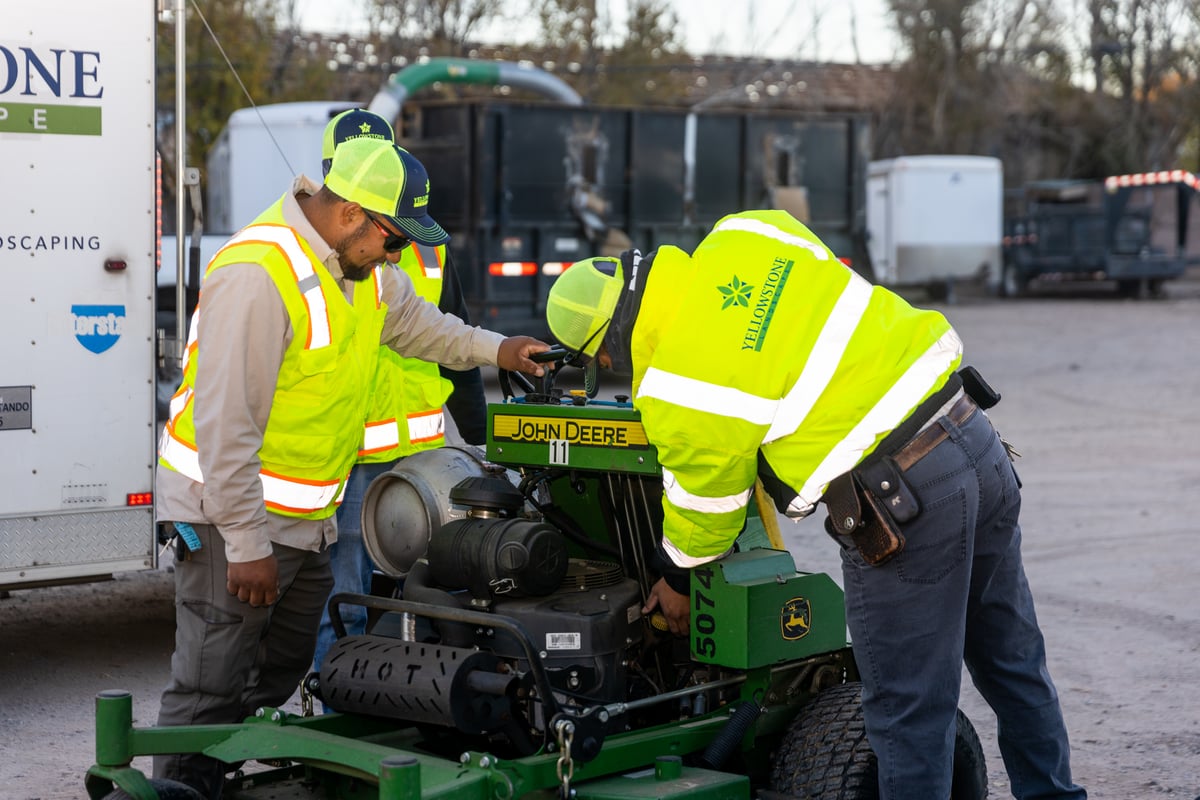 Some of the training that we participate in includes weekly safety training, quarterly equipment training, and best practices training. We also have quarterly safety rodeos where we focus on providing hands-on instruction targeted to common job-site hazards found in the industry.

Along with that, we are also providing PPE and other safety gear as well as uniforms. We're incredibly committed to ensuring that our team is being safe in every way.
2. We Invest in Equipment, Machinery, and Vehicles
A second area where we are continually investing is in equipment, machinery, and vehicles.

This is obviously a major expense for any landscaping company, but the equipment, machinery, and vehicles that we choose have a direct impact on results as well as how easy it is for our team members to get the job done.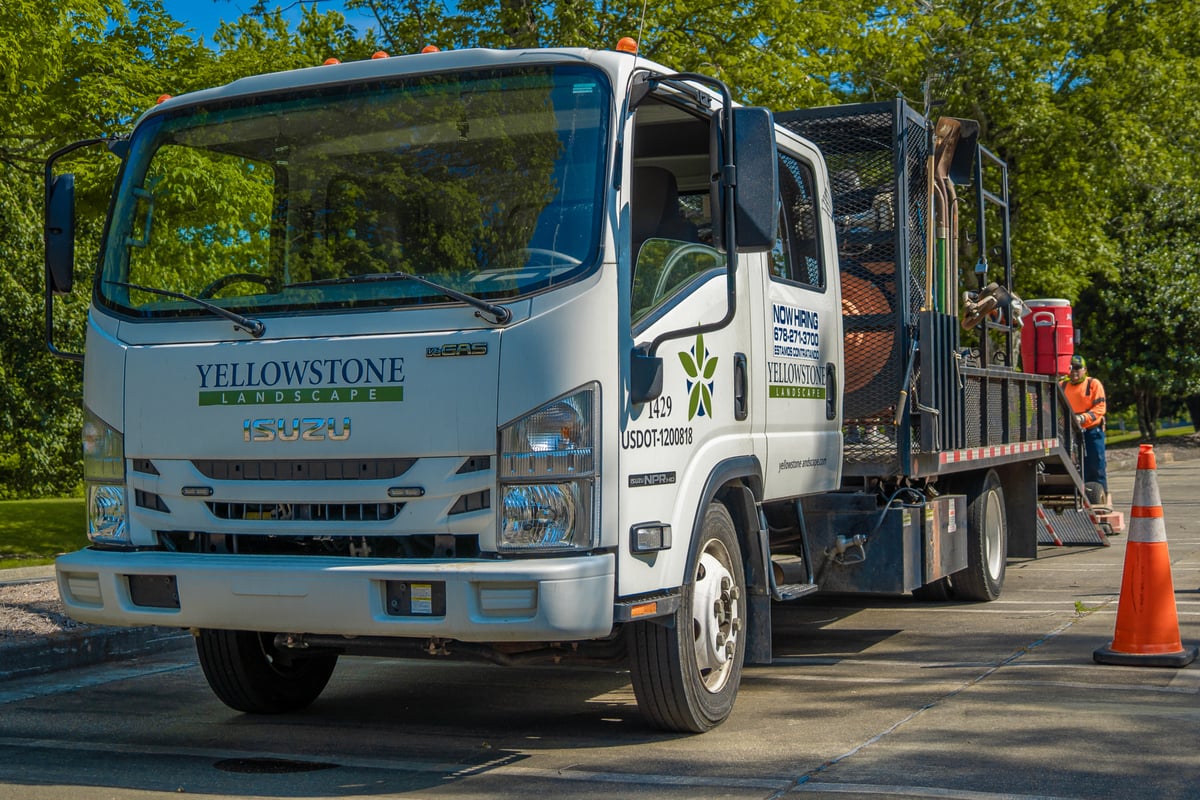 We have well-maintained and clean trucks that we must operate safely. We also have top-of-the-line commercial-grade equipment that helps us to perform commercial landscaping in an effective way that delivers the best results to our clients.

We are also frequently testing out new equipment as it comes to the market (which is something we'll talk about more in the technology section below). As a larger company, we do often have the opportunity to "test out" equipment before we implement it on a larger scale. This goes a long way in helping to keep our company ahead of the game and continually investing in the best equipment on the market.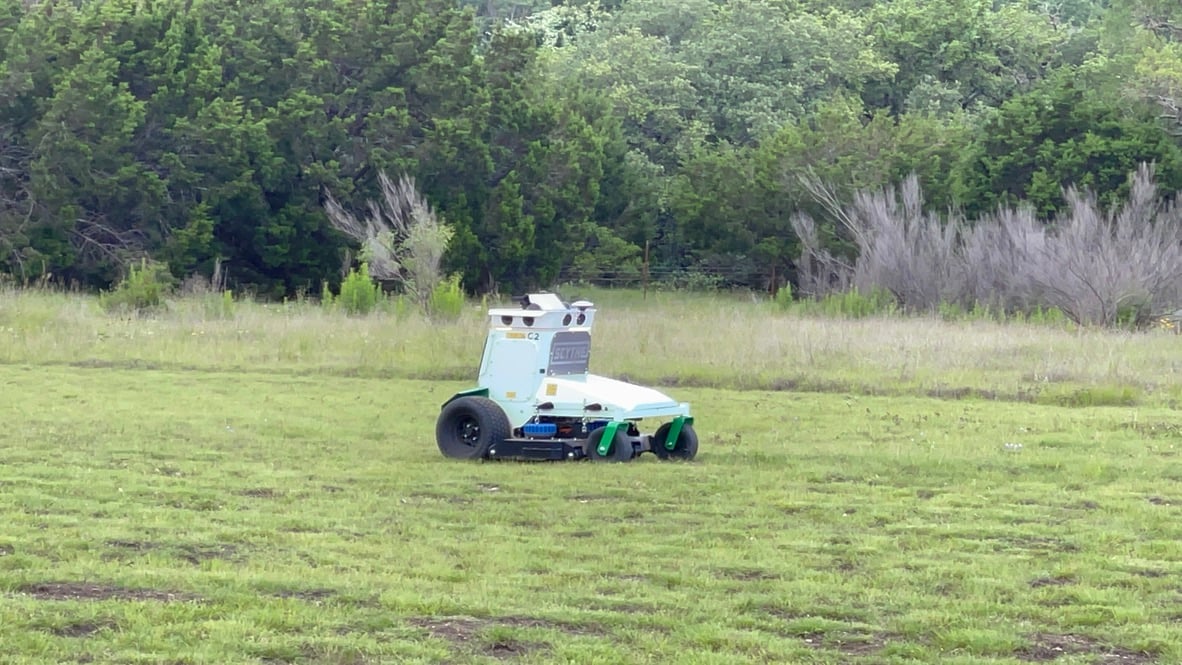 Our crews are also proud to work with the best equipment as they know it makes the job more efficient. So often we hear from landscapers who previously had to work with old and poor-performing equipment at previous jobs. But there's nothing good about working with old, clunky equipment for anyone. It does a disservice to both the team and the client.

On top of our continual investment in top-of-the-line and new equipment, we also have backup equipment so that if a mower or another piece of equipment goes down, we won't have to stop working.

Yellowstone Landscape also has mechanics at each branch, which is another way that we keep our equipment in the best-working order (as well as safe for our people to be operating).
3. We Invest in New Technology
Finally, we are also a company that is continually investing in new technology because we want to stay on the cutting edge.

This is true for our equipment as well as with landscaping software that allows us to be better at what we do.

As far as equipment goes, one way that we are investing in new technology is by keeping up with robotic mowing. At Yellowstone Landscape, we have been earnestly testing robotic mowers in commercial applications for quite some time now, because it wasn't something we were going to introduce to our clients if it didn't yet make sense.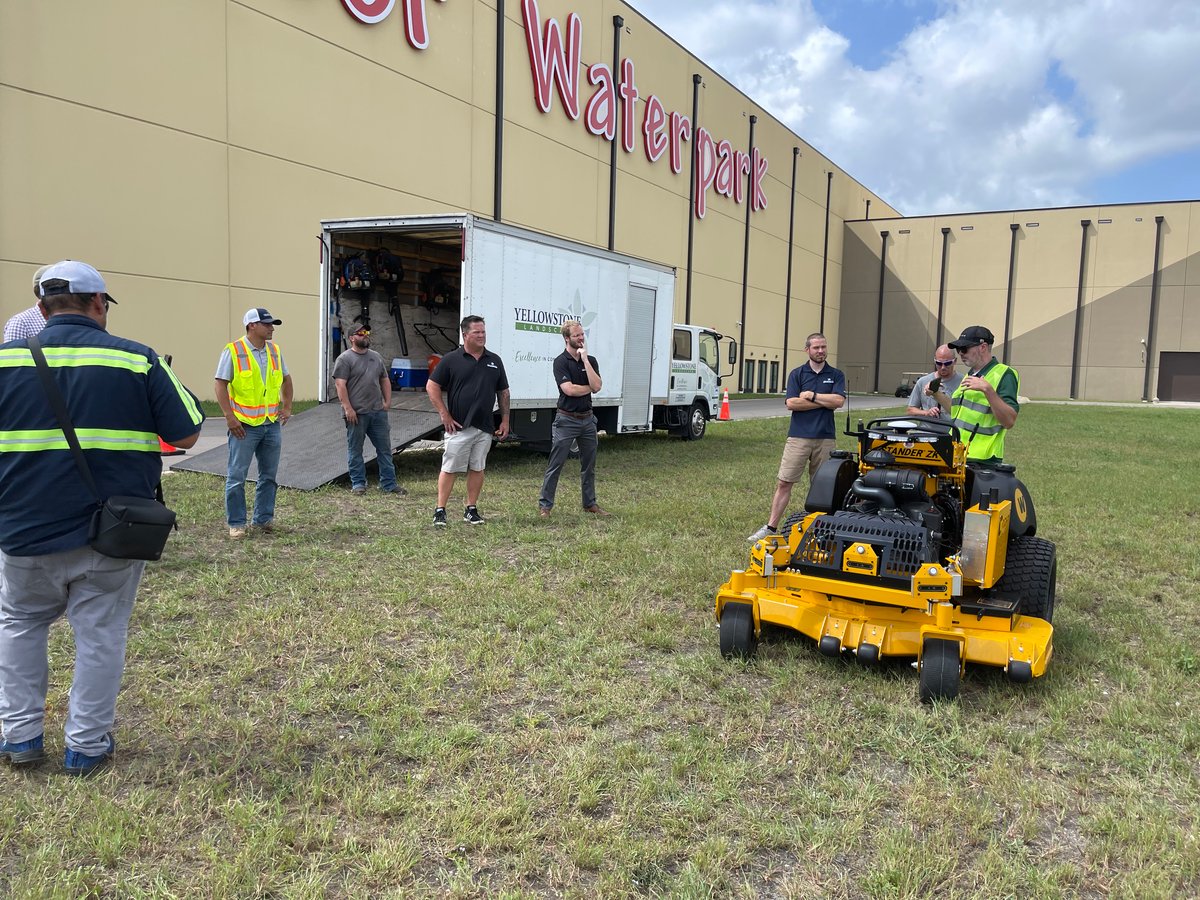 Another way that we are investing in new landscaping equipment is by testing some newer, large commercial mowers with extra-large (96-inch and greater) decks. We're currently testing whether these mowers can help us to be even more efficient for our clients who have extremely large turf areas.

We've also been looking closely at electric equipment and incorporating it where it makes sense. This has often come as a direct request from some of our customers, looking to deliver on environmental promises to their own clients, or those who are just incredibly committed to the environment.

Finally, our investment in top-of-the-line software is also beneficial to both our clients and our team members. It helps us to operate better and has dramatically streamlined our operations.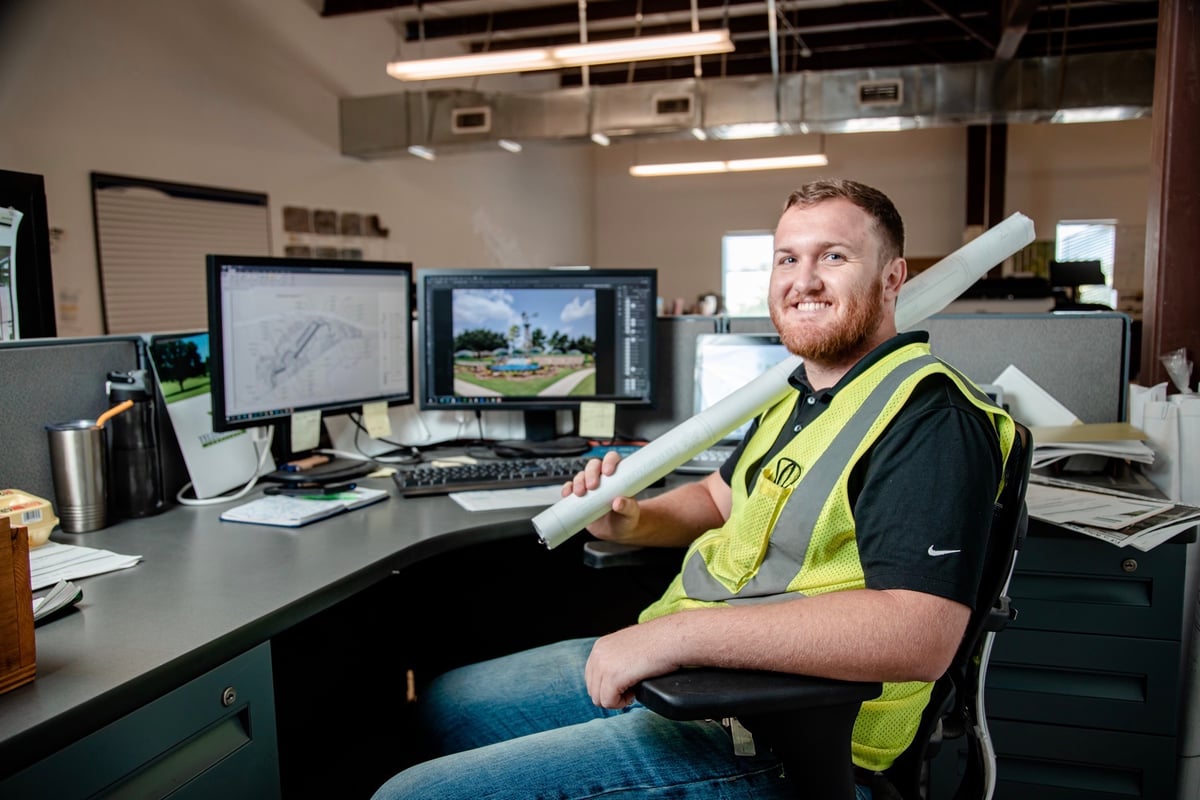 One advantage of this investment for our clients is that it has ensured our billing is more accurate and more timely than it has ever been. Larger numbers of our clients expect invoices to be delivered electronically which makes it faster, more efficient, and more accurate for our clients.

We understood why our clients came to expect an automated billing process and we're now delivering that, making it easier for them to pay while ensuring the utmost accuracy.

We are also using this technology to keep better records of our clients' accounts.

This is one of many ways that we are able to better communicate with clients. Just like our investment in new landscaping equipment, this software technology is all part of the way that we make sure we're improving for our clients and offering them the best services that we can.

But it makes things so much better for our team members, too. We understand that people want to work for a company that is staying on the cutting-edge, not one that is becoming stagnant in the way of doing business.
We are Always Looking to Improve
The way in which we continually invest in these three areas demonstrates that we truly care about continuing to improve for both our team and our clients. So often, landscaping companies get stuck doing things a certain way or using the same-old equipment for far too long.

While it's not easy to continually adapt and improve, and to keep up with "what's new," we find it to be a necessity. It requires not only an investment of money but also time (and commitment), and we are giving it our all.

By making these investments, we hope to continue to attract some of the best talent out there as well as continue to maintain our great relationships with our clients.

Finally, you can count on us to continue to keep up with what's new and with how we can improve. It's all in an effort to continue to be the best that we can be.

Do you want to work with a landscape company that's staying on top of what's new? Request a consultation today. We'll meet to learn more about your property and its challenges and come up with a comprehensive plan to take care of all of the details for you.

Or, if you're someone interested in a career with Yellowstone Landscape, we'd love to connect with you.