Posted by

Joseph Barnes on Nov 29, 2021 10:57:49 AM
Are you interested in a career in the landscape industry? If you like spending time outdoors, and maybe even have previous landscaping experience, and are looking for a rewarding job, then this could be a great career path for you.
But you might also be wondering how to turn a job into a career in the landscape industry.
Where do you start and what path can you expect to follow? Do landscaping companies really promote from within or do their managers usually come from outside the organization?

One thing that we've found frustrates a lot of people in this industry is feeling stuck in the same position that they were at when they entered the company. Sometimes landscaping companies tend to keep strong crew members in the same role but bring in managers and other advanced roles from outside of the company (instead of promoting the hardworking crew members that fuel their growth).

While we can't speak to the way other professional landscaping companies do things, we can give you an idea of how to climb the career ladder here at Yellowstone Landscape. We always want incoming team members to have an understanding of where their career can go inside our company from day one.

We also want to emphasize the fact that we prefer to promote hard-working crew members rather than hire from the outside when new leadership or supervisory positions are created.
Building a Career in the Landscape Industry: Starting on the Crew
For Yellowstone Landscape, the most common starting point for any landscape career is on a crew. That means you'll start by mowing, edging, weeding, and cleaning up our clients' properties.

But we look to our crew members to do so more than just the basics. If you've read any of our articles or looked around on our website, you already know that we're more than just another "mow, blow, and go" company.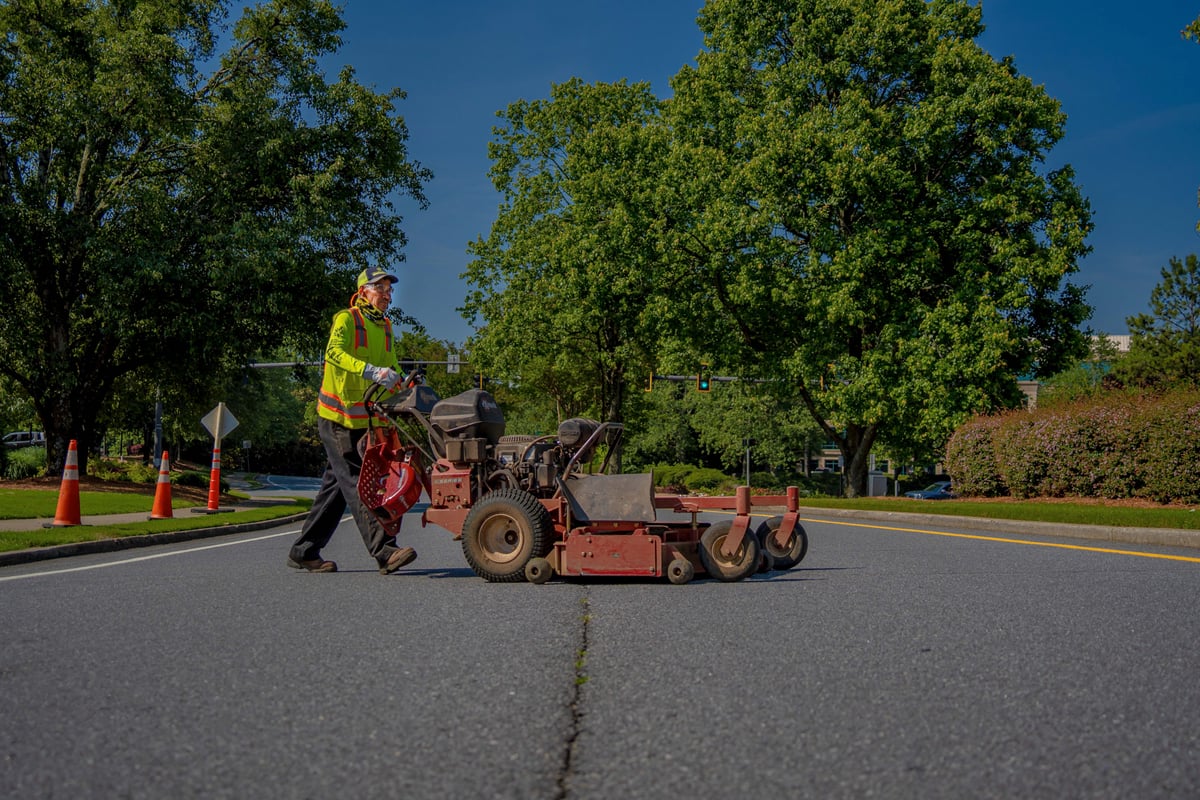 And the way that we achieve superior results for our clients is to have high expectations of our crew members. We really rely on our crew members to be the eyes and ears of each property and to spot potential issues before they arise. We like to think that our crews truly do go above and beyond what an "ordinary" landscaping company would do.

We've said this before but really can't stress enough how much we value the crew members on our team. It is the wonderful work they do that makes our company stand out - and that's not something that we take for granted.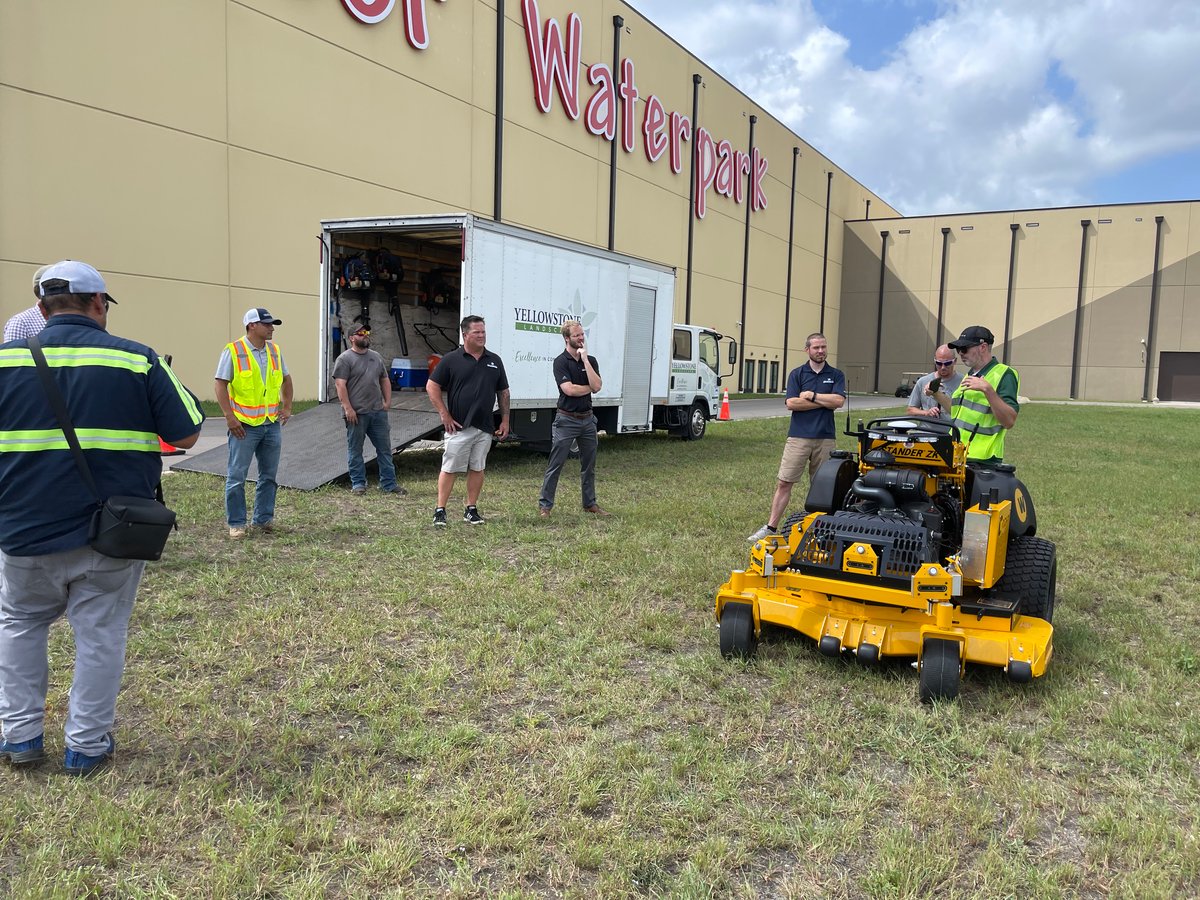 Hard work should never be overlooked. That's why crew members who do good work often get promoted quickly.

Here are some of the most common positions where we see former crew members starting to climb their career ladder.
Junior Account Manager
While a crew position may be the starting point, we want you to know that if you do well as a crew member, you can advance to a Junior Account Manager role pretty quickly.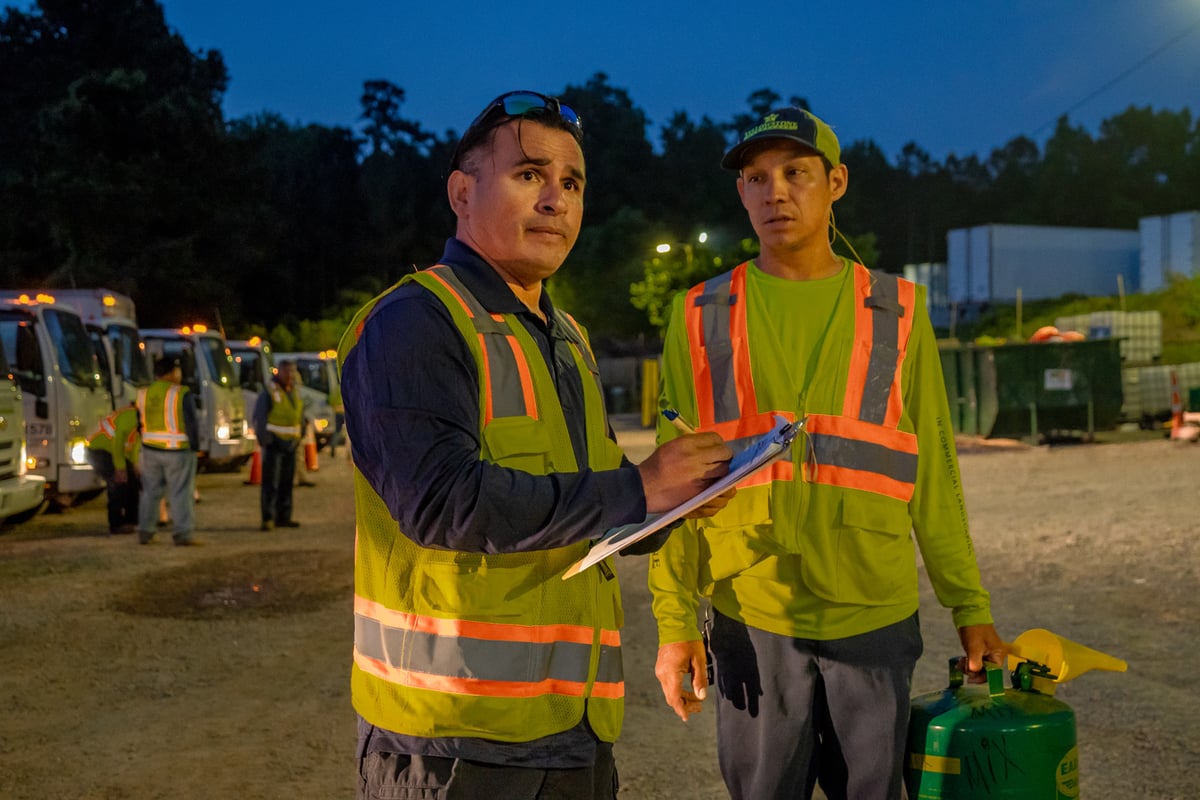 In this role, you're not just working with the other crew members on the team but also communicating with the clients and relaying their wants and needs back to the crew. You'll gradually start to build your own book of business and you'll have clients, properties, and crews that you're responsible for managing.
Account Manager
From the Junior Account Manager role, the next step up is often to an Account Manager, where you'll take on even more responsibility. You will have more crew and specialty services teams that report to you and additional hiring, scheduling, and training responsibilities, too. In an Account Manager role, you are also working very closely with clients - answering their questions and presenting ideas about how they can enhance and improve their properties.
Branch or Operations Manager
Of course, if your goal is to run your own branch or operations team someday, then that is a real possibility. Many of our most successful senior leaders started their own careers on a crew. Over time, they proved themselves capable of managing their internal teams and crews and took great care of their clients and their properties. Those who prove themselves in this way are rewarded with the opportunity to run their own branch as a Branch Manager or an Operations Manager.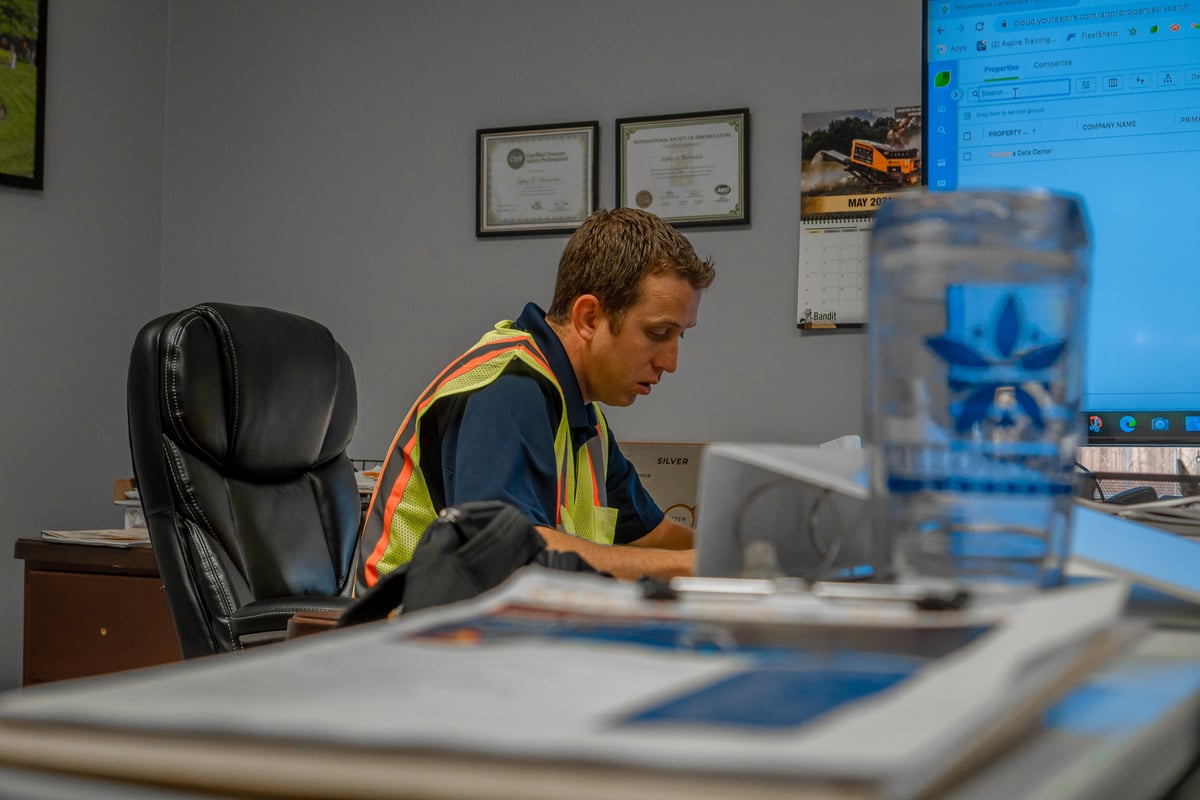 In these roles, you're overseeing all the crews, Account Managers, and running an entire branch or operating division, using many of the same skills you'd need if you were running your own landscaping business.
Business Development (Sales)
Another rung in the career ladder we see at Yellowstone Landscape is Account Managers or even Branch Managers move into is Business Development, working with prospective customers in a sales role.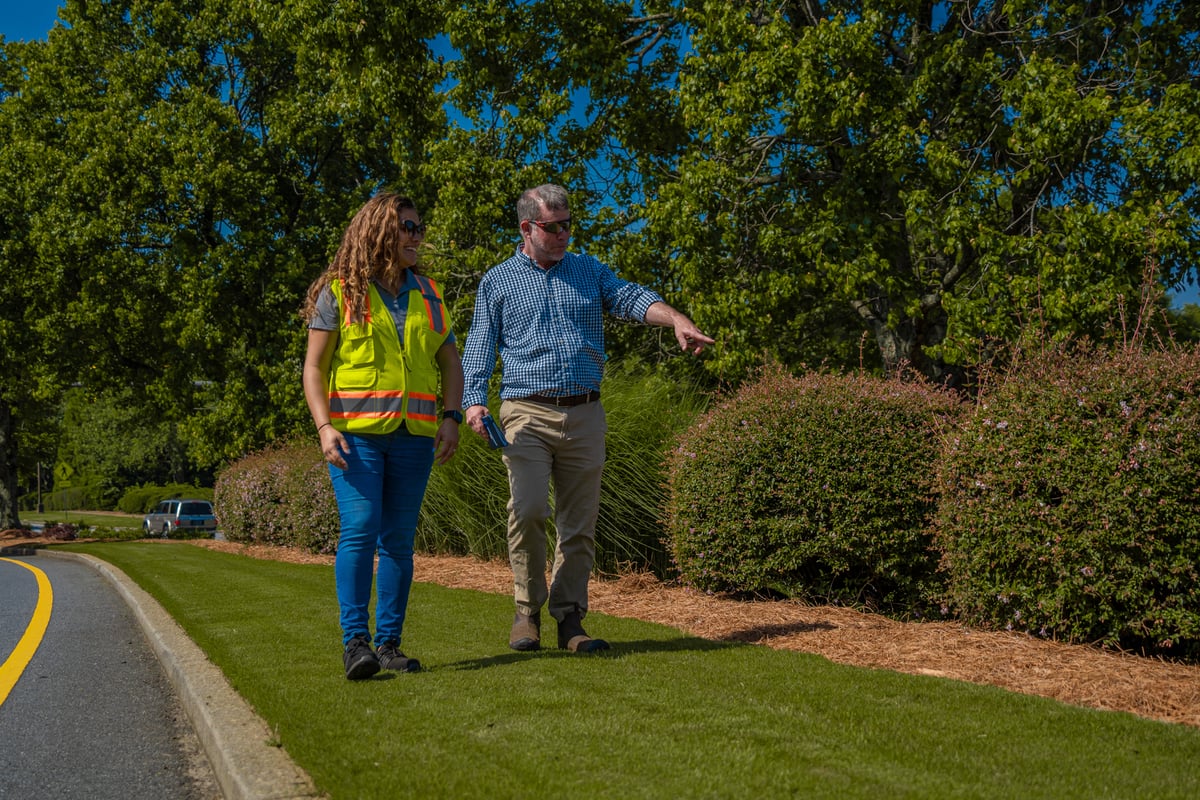 We really love hiring our business development team internally because they know our company unlike anyone else could. We have found that individuals who have worked on a crew truly know the hard work it takes to create and maintain a great looking landscape. And we offer professional training to teach them how to sell our services to prospective clients.
Making a Quick Climb on the Career Ladder
As you can see, there are a lot of opportunities to climb the landscape industry career ladder, starting from a position on one of our crews.

Here at Yellowstone Landscape, there are opportunities to climb and move around rather swiftly within our company. If you do good work, it's going to get noticed, and you're going to move up and find continued opportunities within the company, if that's your goal.

We want potential team members to understand that wherever you enter is not where you are stuck.

While you might have heard of landscaping companies that never promote their crew members or give them new opportunities, that's just not the way that we operate. In fact, it is our strong preference to promote crew members into higher level roles than to hire from the outside.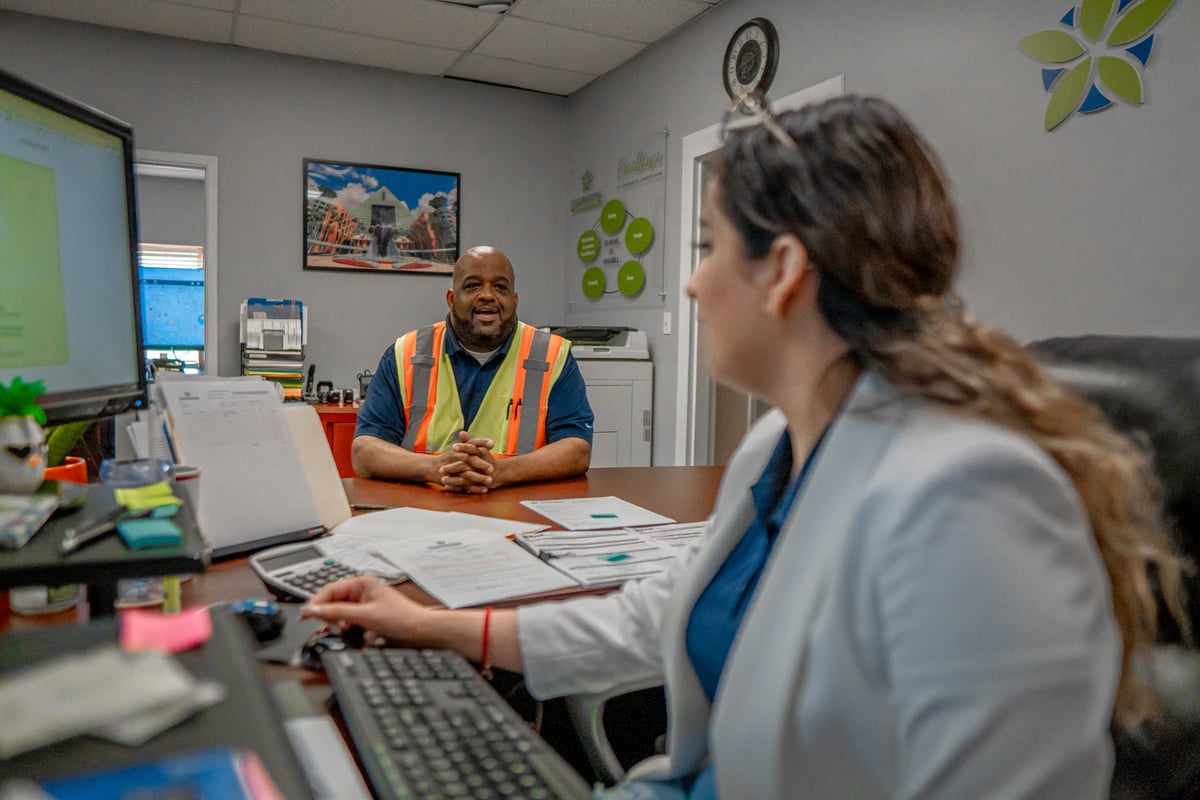 We would rather see people climb the ranks internally than hire from outside the company. That's because we have found this to be the best way for team members to truly know Yellowstone's clients—as well as our services.

When you're working on a crew, you have an inside look at our company and our industry, which really is invaluable.
Building a Career in the Landscape Industry: Internal Support Roles
While we've spent most of this article focusing on crew roles, as that's the most visible work that our company does, but crew positions aren't the only opportunities available at Yellowstone.

As one of the country's largest landscaping companies, we also have roles in IT, Finance, Accounting, Human Resources, and in Landscape Design.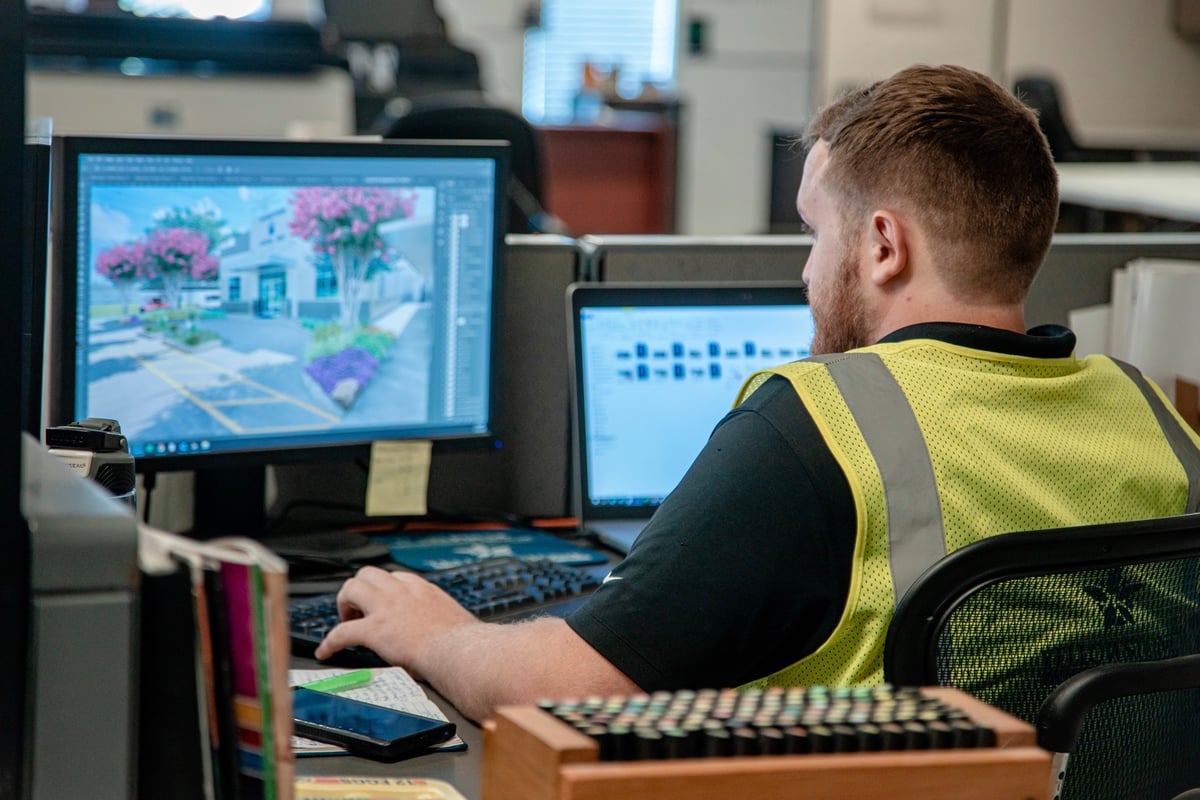 These professional support and administrative areas aren't often thought of as a part of the landscaping industry, but they are so needed. As our company grows, there are a growing number of support and administrative (and other internal roles) that need to be filled to keep our company running smoothly.

Building a career in the landscape industry can also start in these professional support areas. If you're coming from another industry but have experience in IT, Finance, HR, or some other internal expertise, there may also be an opportunity for you here at Yellowstone Landscape.

Although it's not the traditional path, these administrative and support roles are key to our continued success.
Landscape Career Takeaways
We hope this article has helped you see that building a successful and rewarding career in the landscaping industry is possible for anyone willing to work for it. With the right company, there can be wonderful opportunities to climb the career ladder and build long-term relationships with your team and your clients.

At Yellowstone Landscape, it's our goal to create a workplace culture and a team where our employees want to stay with us and build long-term careers that are beneficial for everyone.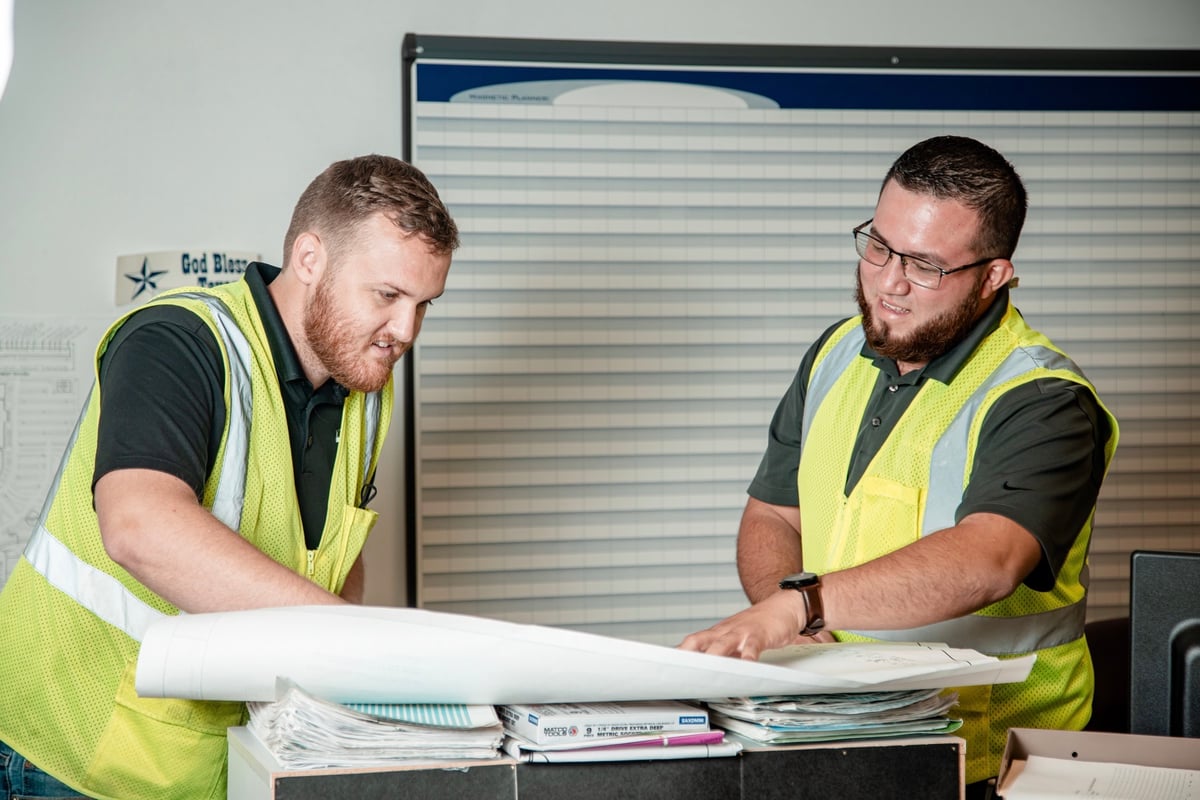 Our company is as strong as it is because we do have so many long-term team members who have worked their way up from the crew and into senior leadership roles like Branch Managers, Operations Managers, Business Development, and even a few Regional Vice Presidents.

Of course, we also have wonderful people who have brought their expertise into roles like Finance or HR, or other internal administrative or professional positions necessary to keep our company running as it grows.

We want prospective team members to know that there are so many opportunities here. And as our company grows, it only creates more leadership roles that need to be filled.

But no matter where you enter the company, you do not need to remain stagnant. There are endless opportunities for growth and you can build a true career and find great success here at Yellowstone. There's no question that a career in the Green Industry can be rewarding. But it's even better when you find a company that treats you well and wants to see you succeed.

If you're interested in a career with Yellowstone Landscape, we'd love to connect with you.