Posted by

Joseph Barnes on Oct 20, 2021 3:54:57 PM
Many industries (and companies within those industries) have account manager positions. Generally speaking, this is typically a role in which the individual is almost a "representative" or "liaison" between the client and the company. It's the role that has the most one-on-one interaction with clients (at least it should, assuming the account manager is diligent).
But exactly what the role entails can differ from industry to industry and even from company to company.
But you might be wondering, what does an account manager do at a landscaping company?
While not every landscaping company is going to treat this role the same way, we can help give you a general answer to the question of: what does a landscape account manager do?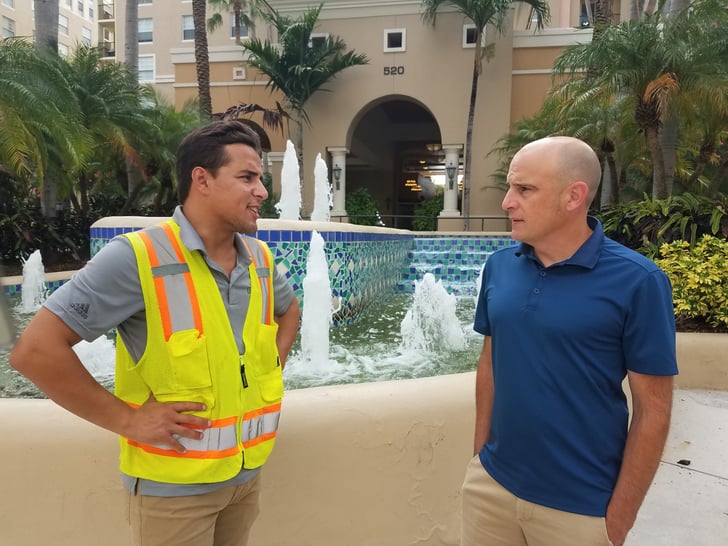 We'll also explain how an account manager role at Yellowstone Landscape might be different from that of other landscaping companies.
What Does an Account Manager do at a Landscaping Company?
As the title implies, an account manager for a landscaping company will oversee relationships with the company's key client account contacts. As we mentioned in the introduction, account managers play a role in which they represent the company when working with the client (primarily as a liaison between the company and the client).
Some of the job responsibilities of an account manager for a landscaping company will include the following:
Proactively communicating with the client
Scheduling field operation service teams and ensuring that what the customer wants and needs is properly relayed to the crews
Working with clients on opportunities to improve and enhance their landscapes
Property walk-throughs and overall portfolio management of the individual client accounts
Employee development and training
These are some of the real job responsibilities for an account manager for Yellowstone Landscape. But one way this is different from the way that other landscaping companies handle this role is that our account managers are solely dedicated to existing clients. In other words, they aren't handling new contractual sales.
This is largely because we want to ensure that our account managers are putting all of their efforts into maintaining the relationship with their existing clients. We don't want them to feel pulled away by trying to build new relationships with prospective clients.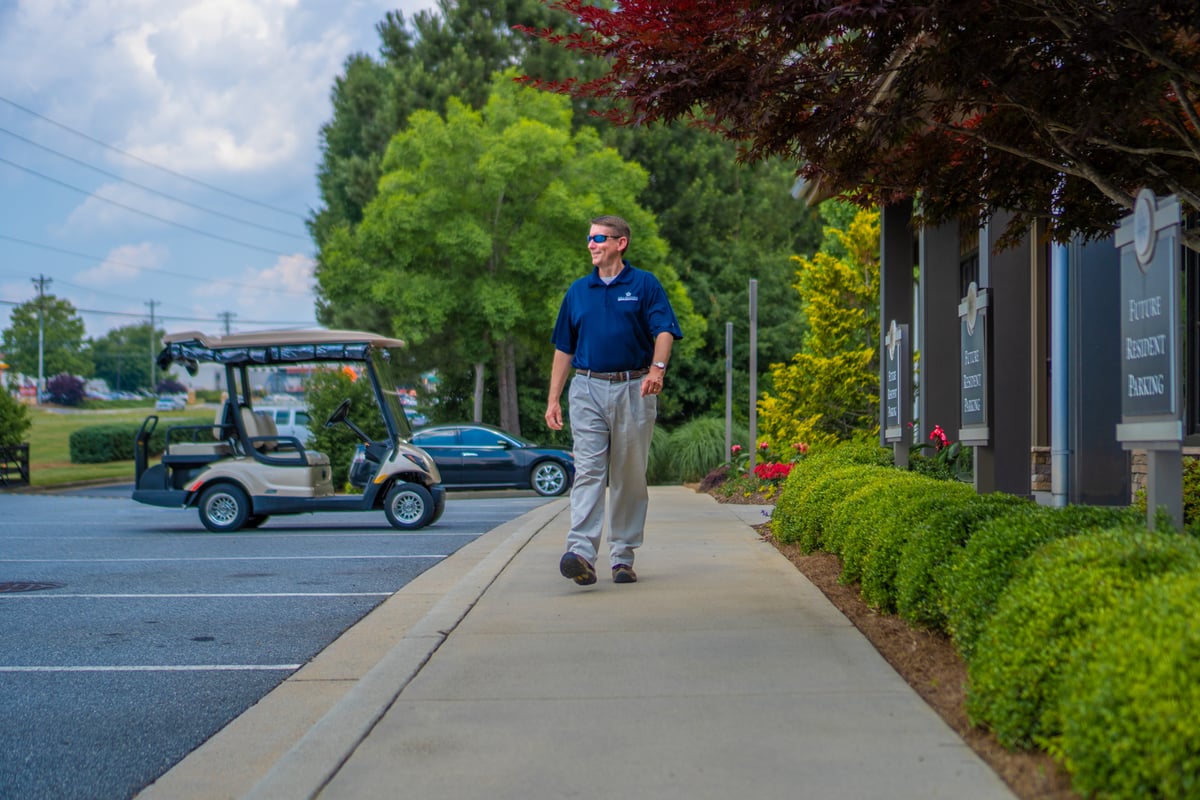 As mentioned above, account managers might dive into sales only when it's additional enhancement work on an existing property. We really want our account managers to be able to get out to each of their properties once a week and if they were constantly pulled away for new sales, it would be a challenge for them to do that.
Ultimately, it benefits both the account manager and the client that this is not a role in which we want our staff to feel they are "stretched too thin," as often tends to happen when too much is put on a single role within a company.
What Qualities Make a Good Account Manager?
In addition to wanting to know what does an account manager do, you might also be curious as to what qualities would make for a strong candidate for this role.
Here are some very specific things that Yellowstone Landscape looks for when filling our account manager roles.
A Level-Headed Demeanor
At Yellowstone Landscape, we look for someone who is level-headed and calm.
That is someone who will be able to see things from the client's perspective as well as what is achievable from the crew's perspective. In other words, this person should be able to take the client's wants and needs into account while still being realistic about what's possible.
A Good Communicator
As we mentioned, communication is also really important in this role. We look for account managers who will be able to proactively communicate with clients. They also need to be able to successfully relay what the client wants/needs to the crew. They are taking those client expectations and then ensuring responsibility that they're met.

Great Customer Service Skills
Since this is a client-facing role, customer service skills are also really important. The account managers at Yellowstone Landscape are responsible for maintaining the client relationship—and that's critically important.
In fact, it's arguably one of, if not the, most important role in the company.
At Yellowstone Landscape, we take the relationships with our clients seriously and have many clients who have worked with us for a number of years. That's thanks to the wonderful customer experience they have received from our top-notch account managers.
Industry Experience
The people who have been most successful in account manager roles at Yellowstone Landscape are those who have come from other roles within the industry. Because we frequently promote from within, oftentimes they were a crew member or leader at our company before transitioning into an account manager role.
This is helpful because they have a solid understanding of what is truly achievable by the crew. When account managers are hired from outside of the industry, they often lack the horticultural knowledge to make smart decisions, and that can lead to promises made that can't be kept (or may not even be possible).
Since our account managers also work closely with their clients when it's time to improve or rejuvenate their landscape, it's also beneficial if they have a strong understanding of what enhancements a property could most benefit from. This allows them to offer the most possible value to their clients.
Careers at Yellowstone Landscape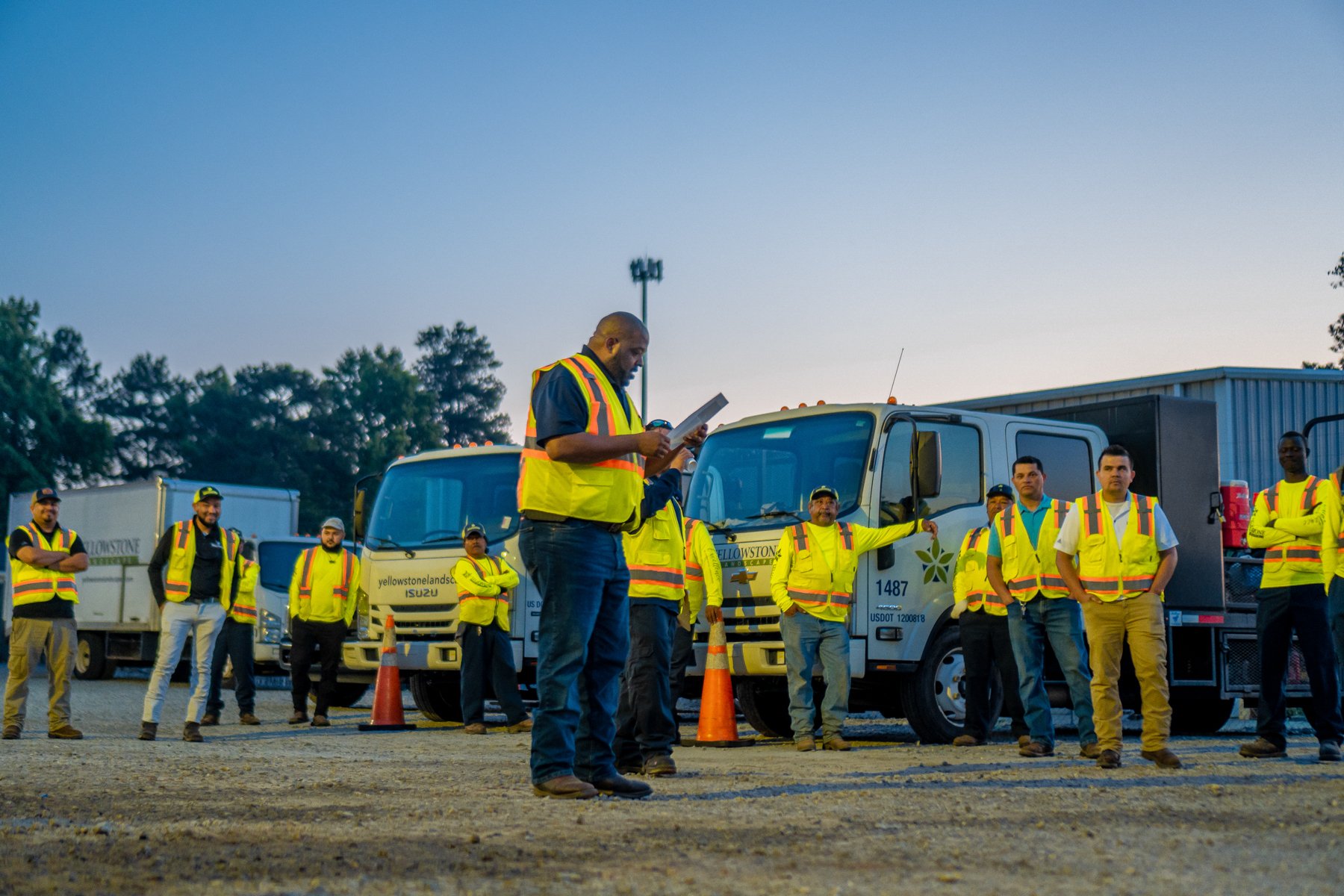 As we hope you can see, we highly value the account manager role in our company. Let us tell you a bit more about what some of the account managers appreciate about their role at Yellowstone Landscape.
Solid Earning Potential
Some of the things that our account managers like about working at Yellowstone are the fact that there is some good earning potential—depending on the region of the country and the experience of the individual, account managers may earn anywhere from $40,000 to $80,000.
Not Overworked and Overburdened
The account managers who work for us are also not stretched thin, as we mentioned earlier. We don't have them trying to sell new jobs while simultaneously caring for their existing clients. We feel that overburdens the position and does a disservice to clients, too. Yet, that's how many other companies view this role.
Typically, an account manager with Yellowstone Landscape might handle as many as 30 small to mid-sized properties. Though, if they are responsible for one really large account, they could be dedicated to that single one.
Climbing the Career Ladder
Our account managers also like that this is often a stepping stone role. They might have started as a crew member, risen to a crew leader, become an account manager—but that's not the end of their growth.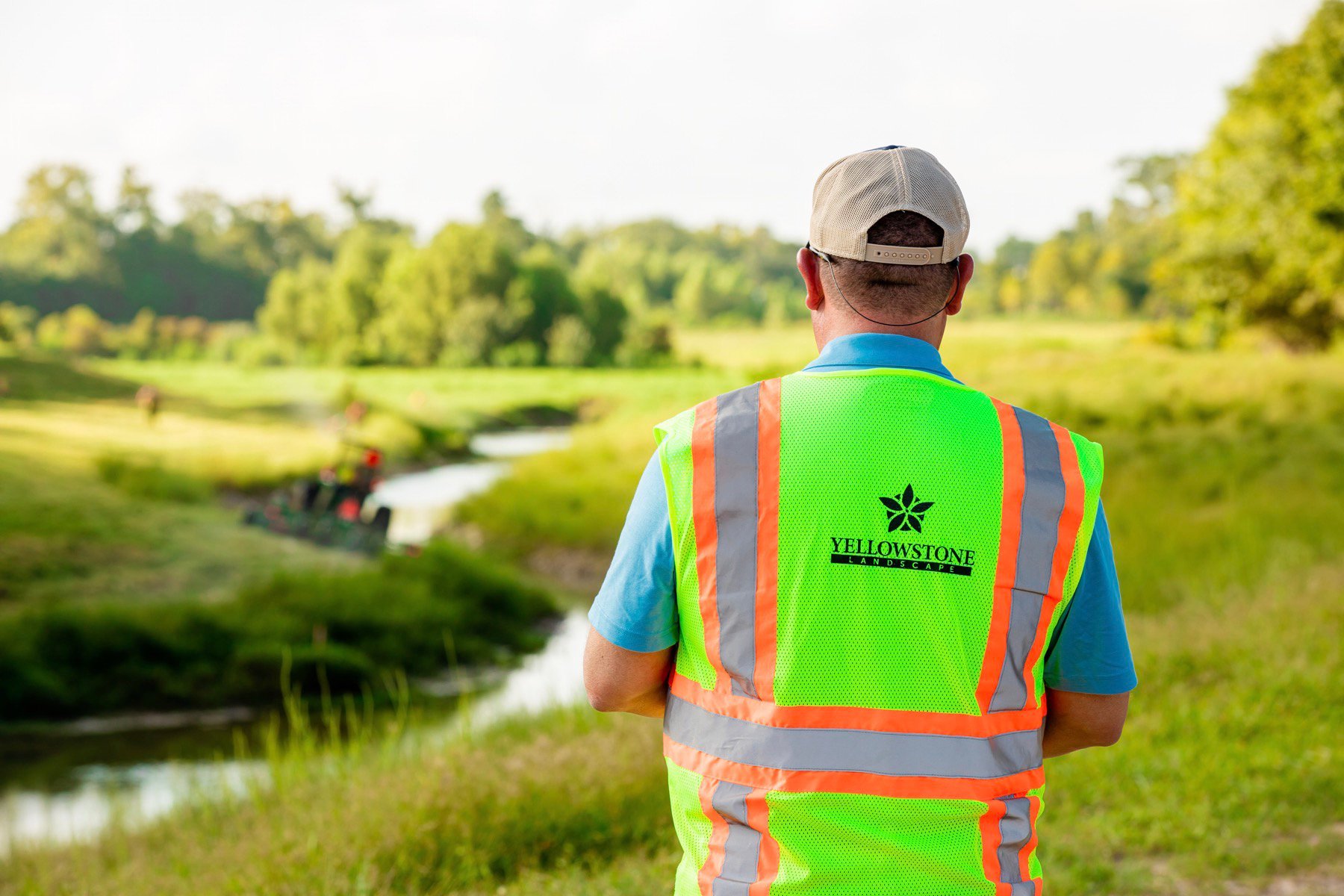 Many of our account managers go on to branch management or a role in operations management. A great account manager will definitely have the opportunity to climb the career ladder, as we grow as a company.
And there's no question we're growing.
Because of that, the account manager role is one that we're always hiring for. As our company continues to grow, we are always looking for individuals who would make strong account managers at Yellowstone Landscape. Perhaps you've been an account manager at another landscaping company and you feel stretched thin, or that you're in a stagnant position.
We'd certainly encourage anyone in our industry to consider careers with Yellowstone Landscape. Our record growth over the past few years has helped to create hundreds of new job opportunities in the field for our staff. We have opportunities across the country and would love to have you join our growing family.
Are you looking for an account manager role at a company where you can grow and be appreciated for your hard work? Learn more about careers with Yellowstone Landscape.