Posted by

Joseph Barnes on Aug 25, 2021 7:28:58 AM
As so many areas of our lives become automated and digitized, it's no surprise that many property managers are moving toward commercial property management work order systems to keep track of the work performed on their property. We understand what's driving this trend. In fact, within our own company we have used high-level, integrated software to run our business more efficiently and also make things easier on our clients for a number of years now.

We believe that keeping up with technology and using it in ways that continually improve efficiency and accountability is valuable for any service company.

So, as one of the larger firms on the user end side of work order systems for property management, we have noticed a few things that we thought might be helpful to point out. We do want you to get the most out of these systems you've invested in, and we know that you might not always get the chance to see what it's like from the vendor's perspective.

Here are some insights on things that we have noticed as we use these types of systems with our commercial property management clients.
Using Work Order Systems for Property Management
First and foremost, we want to say that we firmly believe using work order systems for property management makes a lot of sense. As a property manager, we understand that you are overseeing a lot of different moving parts and you want to simplify your processes as much as possible.
That includes making sure that all the vendors involved in the care of your property are doing what they're supposed to (and when they're supposed to be doing it).

For an increasing number of commercial properties that we serve, we're being asked to login when we get onsite using a smart device to access the client's work order system. This is definitely a major step above what some earlier, non-app based systems required - going inside somewhere on the property and calling the property manager to prove that we were on site.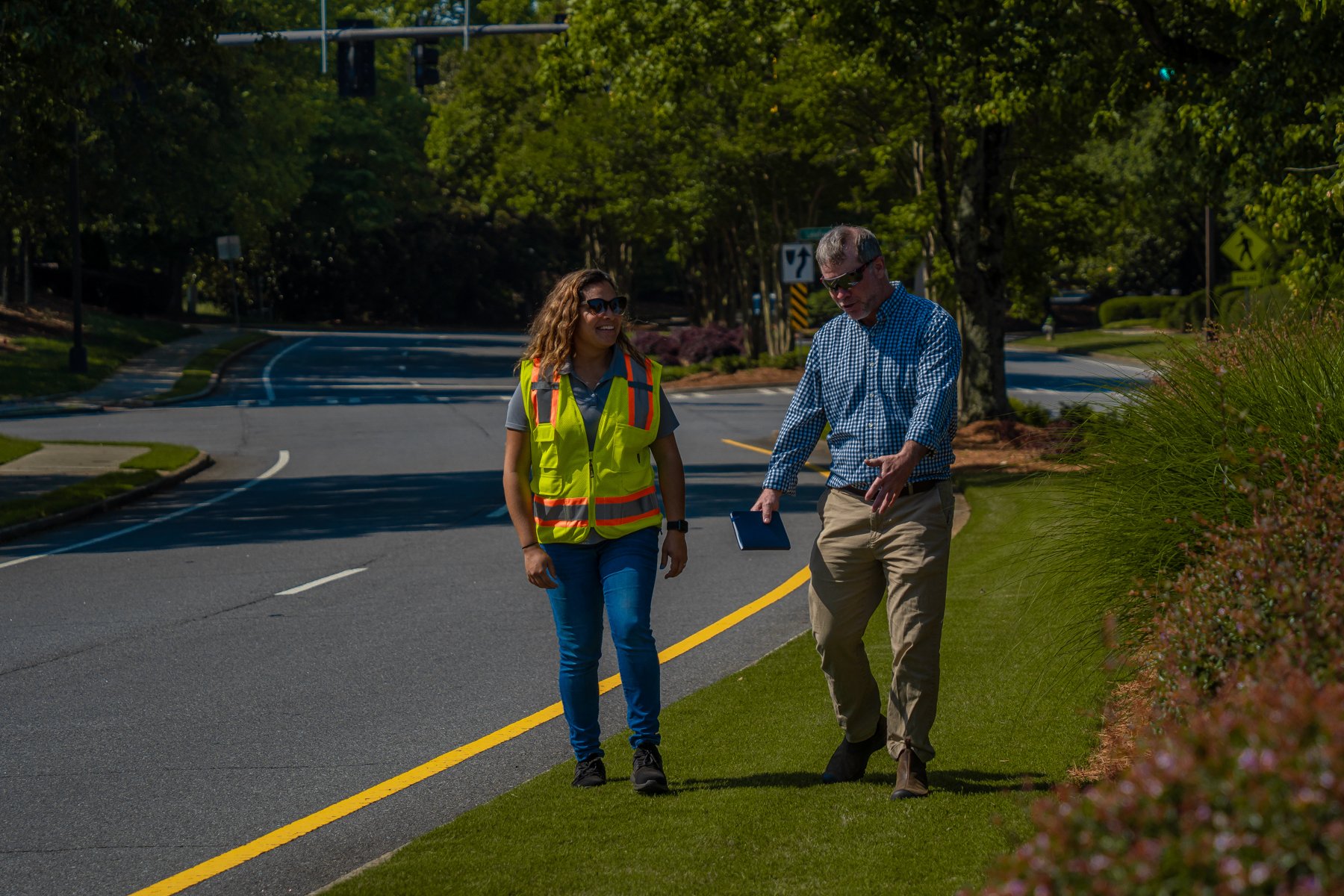 As with most things in life, a mobile app is now replacing that need to "clock in" by calling on a phone.

We even like that some of these work order system apps have the capability of allowing us to take before and after photos so that property managers can see exactly what was done.
Where We See Work Order Systems for Property Management Fall Short
While we definitely see the benefits of using a work order system and have absolutely objections to implementing them, the biggest problem that we see is that the information logged into these systems doesn't appear to always be verified and used on the client side as it is intended.

Onsite, we go through everything that the client asks of us, including logging in and logging out so that they have our arrival and departure time - plus we'll upload any photos that are requested.

But then later that week, month, or even year, we get asked questions that could have been answered more efficiently by looking at the work order system's log. We'll get asked which areas of the property we serviced or what time or date that we were there.

This makes us think that these commercial property management work order systems aren't always being used to their full potential.

In fact, in many cases it would allow us the opportunity to use these work order systems that our commercial clients have in place to do even more communicating with the property manager. We think these systems could not only be good for us to login and logout, but for us to be able to communicate other areas of the property that could be improved upon.

For example, we're often on a property, taking care of everything listed in our agreement, but we see something else that would be beneficial (perhaps trimming some overgrown trees or performing some mowing in an area we don't typically service), we would love an opportunity to log that information.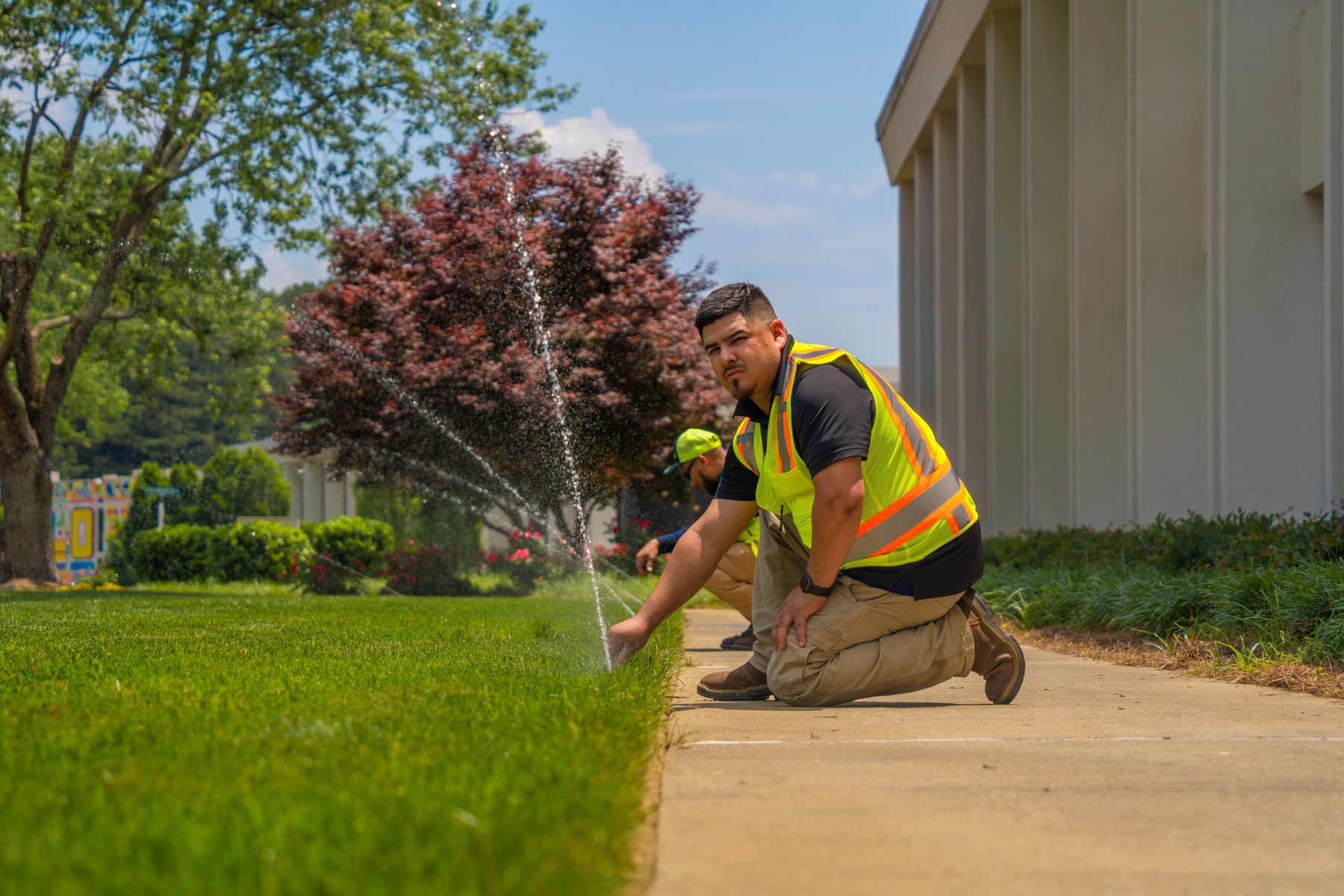 We'd really love to see these commercial work order systems evolve into a way to communicate. Right now, in many cases we're limited to using them as a way to make sure that our data is entered and that are fulfilling the terms of our contractual agreement. But we really believe that these systems could become much more beneficial to YOU, the client.

More than anything, the opportunity to communicate in real time through a standardized process would be incredibly useful for both the manager and the vendor. So often, we notice something that needs to be addressed, like an irrigation leak, but we don't always have the pre authorized permission to be able to act immediately. We have to submit a request and wait until it gets approved.

But if we were able to use our clients' work order systems for real-time communication, that could be a gamechanger for so many issues to be addressed!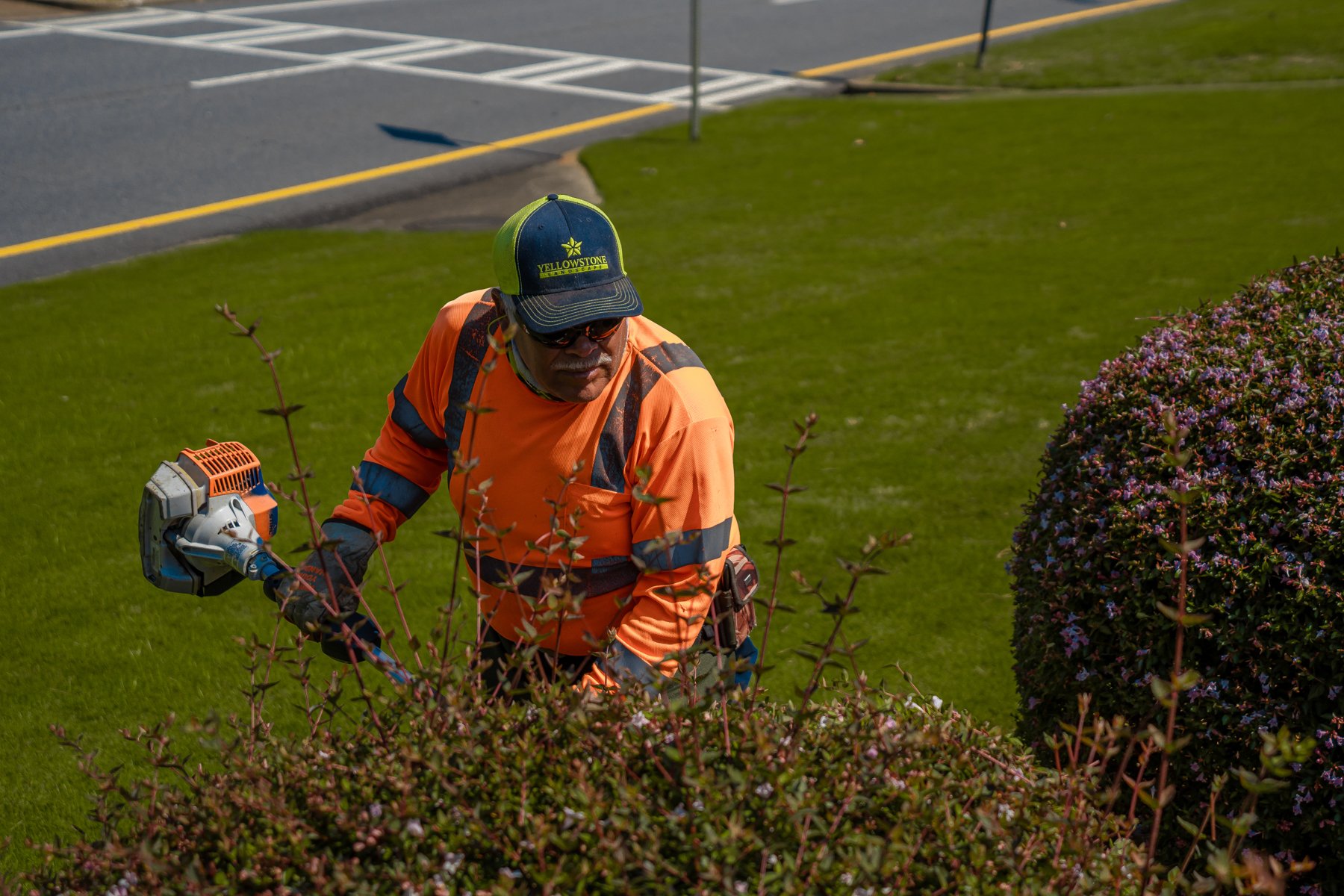 If You Don't Already Have a Work Order Systems for Property Management
Of course, not all of our clients are using automated work order systems for property management. If you have one, we're happy to use what you have. However, if you don't have a system like this and are looking into it, this could be an opportunity to find something that will allow for some of the communication capabilities we're talking about.

We think that you stand the most to gain if we can do more than just clock in and clock out when we arrive and leave.

If you're in the market for a work order system, it would also be incredibly beneficial for it to integrate with whatever system your professional landscaper is using. This can really increase the ability to communicate and to ensure that you're receiving the best possible service and results.
Helping You Get the Most Value from Your Commercial Landscaping Partner
Modern commercial landscape crews are already using smart devices. And many companies, like ours, have integrated business management and operations software onto these devices so that crews are keeping good records for our internal purposes.

We have seen a tremendous amount of benefits from this technology and we want our clients to see the same results.

We're always willing to do whatever our clients need us to but we definitely think there are too many missed opportunities if all your work system will allow us to do is log time.

We would absolutely love to be able to quickly communicate more often with our clients and see these work order systems as a potential opportunity to achieve that goal.

If it's something that you'd want to discuss with us, we're always looking for ways that we can enhance communication. Whether it's through your work order system or some other format, we want to help you get the most possible value out of our relationship.

That's because we believe that when we work together, we can truly do great things!

Do you want to work with a landscape company that prioritizes communication? Request a consultation today. We'll meet to learn more about your property and its challenges and come up with a comprehensive plan to take care of all of the details for you.