Posted by

Joseph Barnes on Jan 10, 2022 2:00:45 PM
Trees can make a real statement on your commercial landscape, adding shade, visual interest and wildlife.
To keep your trees looking their best, you need to make sure they are well maintained and pruned properly. But, when is the right time to prune them?
Here's a look at some popular Austin trees and the best times to trim them.
When To Prune Crape Myrtles in Texas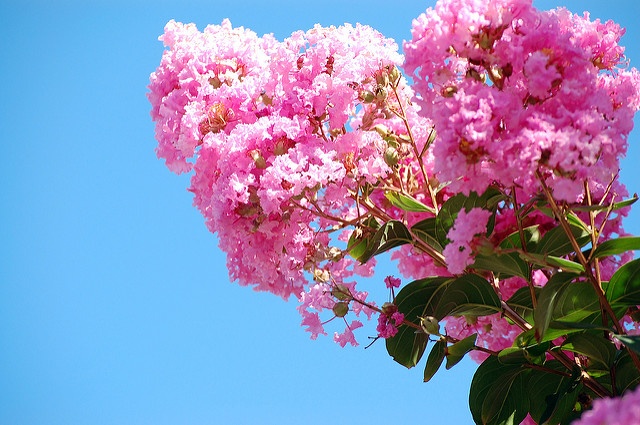 Each type of tree has its own pruning schedule and requirements.
For most varieties, the best time to prune is January through early March when they are still dormant — and that's true for crape myrtles. You want to trim them before they start sprouting new growth.
Beyond knowing when to prune, also make sure you use proper techniques. Trees can't heal from their wounds: They can only seal them. Make sure you don't cut into the tree's branch collar, which can attract diseases and pests.
Best Time to Trim Oak Trees in Texas
Properly pruning oak trees is especially important in Austin to prevent oak wilt, a deadly fungus caused when beetles that carry oak wilt make their way to open wounds in the tree.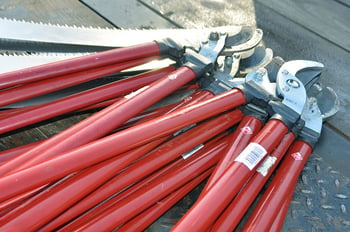 It's the most destructive disease that affects red and live oaks in Central Texas. During the past 20 years, Austin has lost more than 10,000 oaks to oak wilt, according to Austintexas.gov.
Since oak wilt is most prevalent in the spring, it's actually best to prune oaks during colder months — unless there's some sort of damage or issue.
Here are tips on how to prevent oak wilt on your trees:
Paint fresh wounds with latex paint or wound dressing.

Clean pruning tools between trees with a bleach solution.

Avoid spring pruning.
Some signs your oak trees have oak wilt include yellow or brown veins on leaves, fungus mats and losing foliage rapidly. The diagnosis can be confirmed by testing done in your local extension office.
If your trees do have oak wilt, a professional will need to install a fungicide-injection system to treat the fungus. That will help suppress the symptoms but doesn't cure the disease — making proper maintenance and pruning extremely important for prevention.
Find a Professional in Austin Who Knows Trees
Keep your trees healthy and looking their bests with proper pruning and maintenance.
Most of the time, you'll need to hire a professional to trim your trees because of their experience and safety practices. When looking for a commercial landscape company to prune your trees, make sure you choose one that knows what they are doing.
At Yellowstone Landscape, we have years of experience pruning trees in Austin and throughout Texas. We treat, trim and maintain trees to ensure their health and aesthetic appearance.
All of our equipment and tools are commercial grade, and we clean them between sites to prevent diseases from spreading. We work with all types of trees, including crape myrtles and oak trees.
Yellowstone Landscape is a commercial landscape maintenance company that also offers a full list of services, such as landscape design, construction, enhancements, maintenance and irrigation. So, we can keep everything on your site, including your trees, looking enhanced.
Request a consultation today. We'll meet to learn more about your property and its challenges and come up with a comprehensive plan to take care of all of the details for you.