Posted by

Joseph Barnes on Aug 27, 2020 3:43:30 PM
Is your home or condominium owners association (HOA or COA) prepared to face a disaster?
Nobody ever wants to believe that a storm or another form of emergency is going to impact them but the fact is, storms are inevitable—particularly in areas of the country along the coast, where tropical storms and hurricanes are more likely to happen. The old adage "Hope for the best but prepare for the worst.", is actually good advice to heed when it comes to HOA storm preparedness.
While you certainly can't prevent emergencies from happening, the better prepared you are, the less damage you'll likely see. That's why we're looking at ways you can prepare your HOA for storms, as well as other damaging events. Your wise choices now can pay off tremendously down the road.
1. Create an Emergency Preparedness Plan
First and foremost, you want to make sure that you have a storm prep plan that can be rolled out in a moment's notice. While modern-day weather technology often does allow us to have advanced notice of severe weather coming, unexpected storms are still known to occur. That's why there needs to be a plan that can be executed swiftly.
The time to plan is before a storm when things are calm and good decisions can be made. When a storm is imminent, you should already know what needs to be taken care of so that the plan can be put into immediate motion.
2. Make Sure Your HOA Storm Preparedness Plan is Thorough
Of course, having a plan is not enough. It needs to be a thorough plan that covers all of the potential scenarios that could arise. Again, the midst of a storm is not the time to have unanswered questions. If you're scrambling to figure things out, poor decisions may be made.
Yellowstone Landscape has an Emergency Response Plan that provides thorough detail on handling a number of different emergencies should they occur at one of our branch locations.
In using the document we've created for our own business as a model, here are some things that your storm prep plan ought to do.
Delineates Levels of Emergency
Not all emergencies are the same and require the same attention. To aid in determining the level of response and actions to be taken, Yellowstone Landscape's Emergency response plan has classified emergencies into 3 levels based on their severity.
Level 1 is a minor emergency and may include (but is not limited to) a small fire, small hazardous material incident, or a limited power outage
Level 2 is a major emergency, depending on circumstances. It may include (but is not limited to) a major fire, a civil disturbance, a widespread power outage, bomb threat, or a national terrorist incident.
Level 3 is major emergency which may include (but is not limited to) mass casualties, large-scale hazardous material spills, health epidemics, or a major weather emergency
Establishes an Emergency Response Task Force
It's important to know who is responsible for what in the event of an emergency. The Emergency Response Task Force (ERTF) spelled out in Yellowstone's plan is the immediate response group for all onsite crises or emergencies. In the event of an emergency the ERTF will provide information and recommendations as needed and deemed necessary and appropriate to the situation.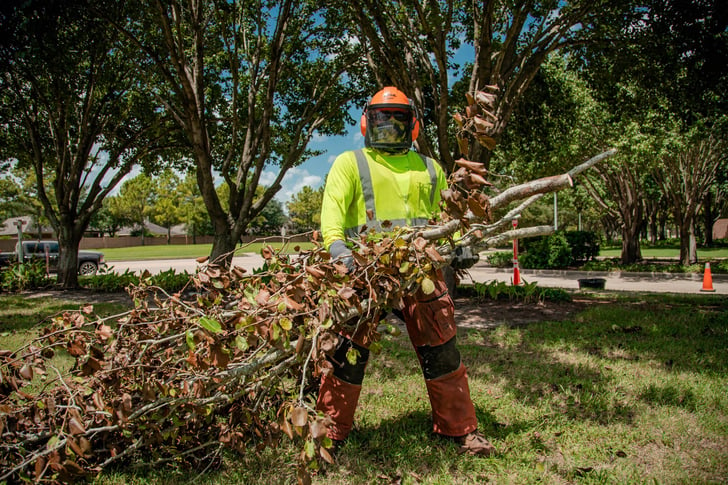 Establishes Specific Guidelines for How to Handle Different Emergencies
Different emergencies are going to require different plans so make sure you don't try to force a one-size-fits-all approach where it doesn't work.
You'll need a separate plan for how to handle a fire, an active shooter, and severe weather, including an HOA Hurricane Preparedness plan.
Creates a Communication Plan
Appropriate and timely communication is vital to effective emergency response. You should also have a communication plan as to how communication will occur (and who will handle it), keeping in mind that traditional modes of communication could be impacted by the emergency.
You should have a plan to reach residents in the event of various emergencies.
You'll also want to have a plan to reach any vendors that are typically involved in your HOA care. Make sure that you know who to reach out to (and how to reach them) in the event of an emergency, particularly if they'll be involved with your clean-up once the storm has passed.
3. Work with Your Landscape Company on Effective Storm Preparedness
A big part of planning includes spelling out exactly who is responsible for what. In other words, you need to let residents know which tasks you expect them to handle and what will be handled for them.
Let's look at an HOA hurricane preparedness plan and what details should be considered.
Make sure you delve into what residents need to do (and what will be handled for them). Typically, residents are responsible for bringing in items on their personal property that could become flying projectiles during a storm. This would be things like lawn chairs, recycling bins, etc.
Then, your landscape company might be responsible for items such as common area planters or maybe even playground equipment. At one of our sites, for instance, there is a large common area with a large pavilion and swings that we would take down if there was a hurricane coming. These decisions are obviously made on a site-by-site basis with the specifics of each landscape taken into account.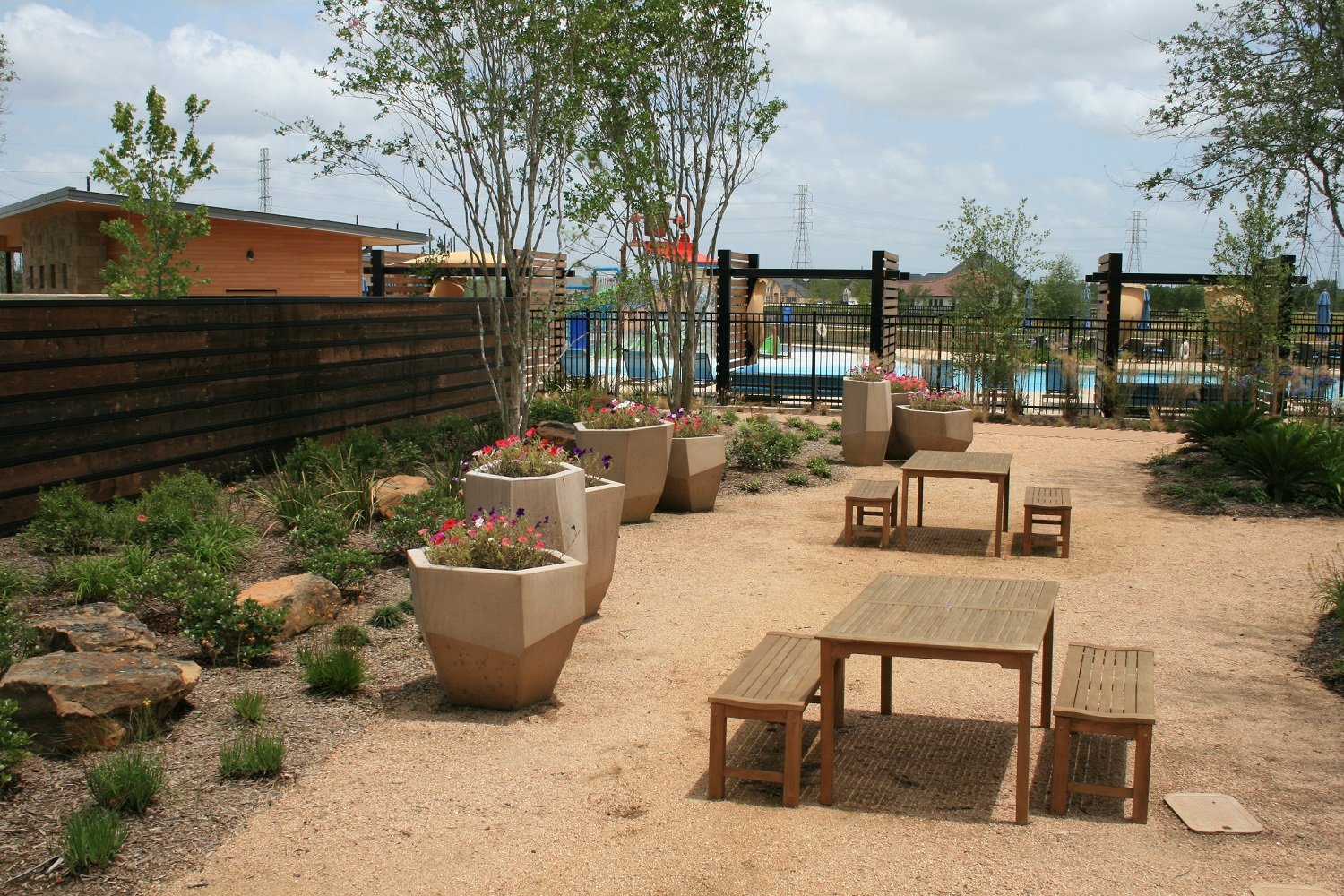 Your landscape company can also assist with HOA hurricane preparedness by performing a storm assessment and trimming any tree limbs that could fall or even taking a threatening tree down safely in advance of a storm. Even if it's not designated as hurricane prep, ongoing and proactive maintenance is really important in keeping your property "hurricane ready." After all, it's overgrown trees and shrubs that can become problematic during these types of storms.
We provide an HOA hurricane preparedness plan for our customers that breaks out what we'll be handling before and after a storm. Again, it's all about communication and making sure that everyone is on the same page.
4. Set Realistic Expectations After a Storm
It's also important to understand what to expect after an emergency, like a hurricane or another severe weather event. Expectations are important here and we recommend that you make sure your residents and HOA board leadership know that you probably should not expect to hear from your vendors any sooner than at least 12 hours post-storm.
Vendors, like your commercial landscaper, are not going to return until it's safe to do so, and in those first 12 hours post-storm, it may be not safe. This is the time period where police and power crews need to be out, and vendors like us need to be out of their way.
That being said, we're also going to prioritize post-storm needs. That means if there is a tree blocking the entranceway to your HOA, making it difficult for police or power crews to get there, we'll need to clear those sites first.
After a storm, you can expect to hear from your Yellowstone Landscape Account Manager who will be in touch to start triaging the concerns. The landscape sites where there is danger or where the accessibility is impaired come first and we'll go down our list from there. As one of the larger companies in the industry, this often happens faster than people tend to realize. We often hear feedback that things got "back to normal" faster than they imagined they would.
That being said, realistic expectations are important. Storm clean-up rarely happens in a single visit and it may take several visits until we start getting back on track with the services we'd normally provide during our visits, depending on the severity of the storm damage.
Choosing a Commercial Landscape Company to Help with HOA Storm Preparedness
Hopefully, this has given you some insight into how you can better prepare your HOA (or COA) for storms and other damaging events, as well as how your commercial landscape company can be involved in the process.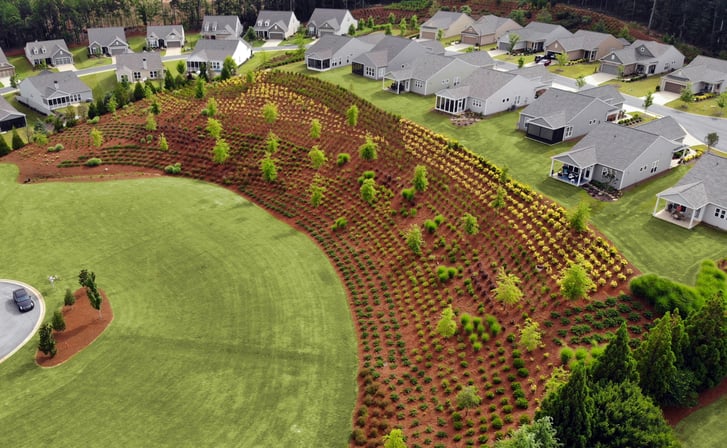 At Yellowstone Landscape we are always available to be a resource. We want you and your residents to feel confident that they're in good hands, especially when disaster strikes.
While no one can stop a disaster from happening, the better prepared you are, the better you will fare. At Yellowstone Landscape, we take our part of that responsibility seriously. Whether it's helping perform a storm assessment and getting your property hurricane ready or addressing the storm aftermath, we want our clients to know they can count on us. It comes down to peace of mind. You deserve to know that your landscape partner is there to help.
Are you ready to feel confident that your commercial landscaping company will help you prepare and recover from a storm? Request a consultation today. We'll meet to learn more about your property and its challenges and come up with a comprehensive plan to take care of all of the details for you.