Posted by

Joseph Barnes on Jun 21, 2023 10:26:14 AM
School's out and the thermometer is rising which can only mean that summer is officially here. Yes, it's time once again for Community Association Managers and Homeowner Association Board Members to start thinking about how you can help your residents have their best summer ever.
By proactively preparing your HOA's grounds and common areas for the summer events, you can ensure a safe and enjoyable season for everyone. In this article we'll provide some insights and practical tips for HOAs to make the most of the summer months, and help you create a more vibrant and engaged community.
Communication & Planning
Let's start where it always starts for a well-run HOA - effective communication. Communication and your ability to keep residents in the know lies at the core of every successful HOA. Prioritize clear and timely communication with residents regarding any upcoming events, maintenance schedules, or changes in regulations. Consider creating a dedicated summer newsletter, email updates, or social media groups to keep residents informed about all your summer happenings. Identify key events, any special maintenance projects, and other tasks that need to be addressed during the season. And remember that with more eyes on the neighborhood over the summer, you should expect more questions, so be sure that your vendors and managers are ready to respond quickly to resident questions or concerns.
Enhancing Your Amenities Areas
Summer is synonymous with outdoor activities and offers a multitude of ways to engage your community's residents. Focus on enhancing common areas, recreational facilities, and outdoor spaces to create a welcoming environment for residents and their guests.
Consider some of the following amenity area improvements:
Common Area Landscaping: Regular maintenance activities like mowing and pruning are under particular scrutiny over the summer, so make sure your landscape partner is scheduled for weekly visits. And if you want to make a splash with your landscape, consider planting vibrant annual flowers in a design that compliments the season. Extra annuals in pots around your clubhouse and at your main entries really help enhance the aesthetics of the community.
Pools and Sporting Facilities: Ensure the proper functioning of pools, tennis courts, playgrounds, and other amenities. Schedule routine maintenance, inspect safety measures, and enforce rules for responsible usage.
Outdoor Seating and Gathering Areas: Create comfortable seating arrangements, shaded areas, and communal spaces where residents can relax, socialize, and enjoy the summer weather.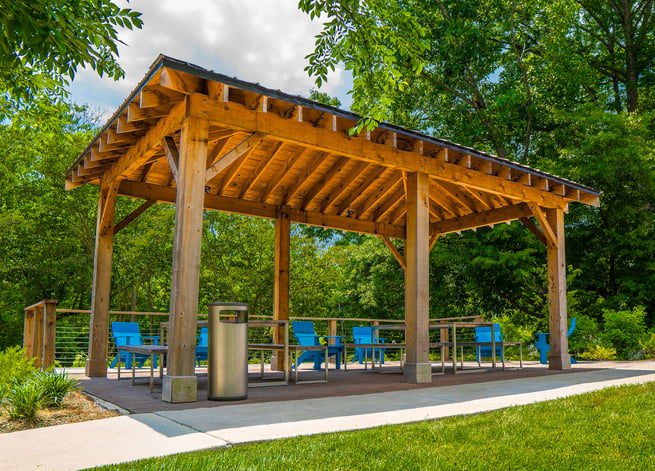 Summer Events & Activities
Organizing community events and special activities are an excellent way to help build a greater sense of belonging among your residents.
Here are a few ideas to think about:
Barbecues and Potlucks: Regularly scheduled community barbecues and potlucks encourage new and old residents to come together and share some of their favorite summer dishes. Consider designating specific themes or a rotating schedule for these events, and make signups easy for residents to share what they plan to bring.
Outdoor Movie Nights: Summer movie nights under the stars are something that residents always enjoy, and it's easier than you might think. In fact, some of your residents may already have projectors and inflatable large screens for family-friendly films. Help create a cozy and inviting atmosphere by encouraging residents to bring with blankets, cushions, and refreshments.
Fitness and Wellness Programs: Even if you don't have a full-time activities director in your HOA, you can still offer outdoor exercise classes, yoga sessions, or walking groups. Encouraging residents to stay active and engage in wellness activities to help promote a healthy lifestyle and strengthen your community's bonds.
Children's Activities: You can plan special events or summer camps for children, including arts and crafts workshops, sports tournaments, or scavenger hunts. Look for volunteers among your residents like retirees and teachers to help draw people together from different stages of life within the community. These activities will keep young residents entertained, off their screens, and provide opportunities for parents to connect.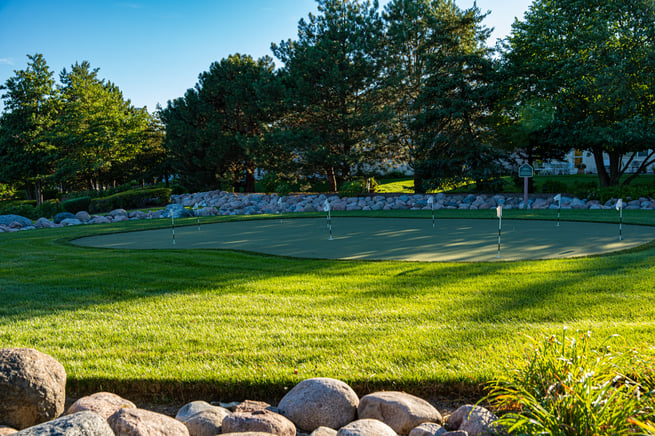 Safety & Maintenance

With increased outdoor activities during summer, prioritize safety and maintenance. Pay particular attention to these areas:
Fire Safety: Conduct regular inspections of common areas amenity buildings like clubhouses and pool houses, checking for fire hazards and ensuring that fire extinguishers and smoke detectors are in proper working order.
Pest Control: Everyone knows that nothing ruins a good summer barbeque like ants. Take preventive measures against pests by conducting routine inspections and treatments. This includes addressing common issues such as mosquitoes, fire ants, or wasp nests.
Landscape Maintenance: And finally, your landscape can play an important role in keeping residents safe. Your HOA's landscape maintenance provider should be taking special care to keep pathways, driveways, and sidewalks clear of debris, ensuring the safety of residents and visitors. Regularly inspect irrigation systems and landscape lighting to make sure that walkways aren't getting soaked by misaligned irrigation heads and that your walkways are lighted at night.
Preparing your HOA for the summer requires a comprehensive approach that focuses on effective communication, enhancing amenities, organizing special events, and ensuring safety and maintenance tasks are kept up to date. By investing time and effort into these areas, your community can create a vibrant and engaged community where residents feel welcomed, entertained, and safe.
If you're looking for a landscape services partner with the expertise and specialization to tackle your toughest landscape challenges, we encourage you to speak with your local Yellowstone Landscape Professional today.