Posted by

Joseph Barnes on Dec 21, 2020 10:20:33 AM
You know that it's important to keep your HOA's landscape in the best shape possible. And you know that when it's not, you're certain to have a lot of unhappy voices to answer to. And we understand that landscaping is likely to be a large portion of your annual HOA budget, and that your community's residents expect that their dues are going toward keeping everything in tip-top shape.

This is why preventative landscape maintenance is so important.

The idea of preventative maintenance is about keeping the landscape flourishing by preventing problems from happening in the first place. This is one of the best ways to optimize your HOA budget, because major landscaping problems are often significantly more costly than simply paying for the necessary, routine maintenance to prevent them. While there will always be unexpected issues that can arise no matter what you do to prepare, when you practice preventative landscape maintenance, you decrease your risk of the larger, preventable issues.

Here are a few ways that you can ensure your HOA is making the most of preventative landscape maintenance.
Keep Your Irrigation System Tuned Up
Irrigation is an absolute necessity when it comes to keeping your HOA's landscape green and thriving. While you might not put a lot of thought into your irrigation system when it's working as it should (and keeping everything well-watered and healthy) when something goes wrong, it can cause problems quickly.

After all, in the heat of the summer, it doesn't take long for a lack of water to start wreaking havoc on your plants and your turf.

That's why it's so important that your HOA contract includes a maintenance agreement with regular irrigation checks. Replacing something that is broken as soon as the issue arises, rather than waiting until it causes a greater problem, is key. Major irrigation repairs can get much more costly than simple tune-ups or easy replacements.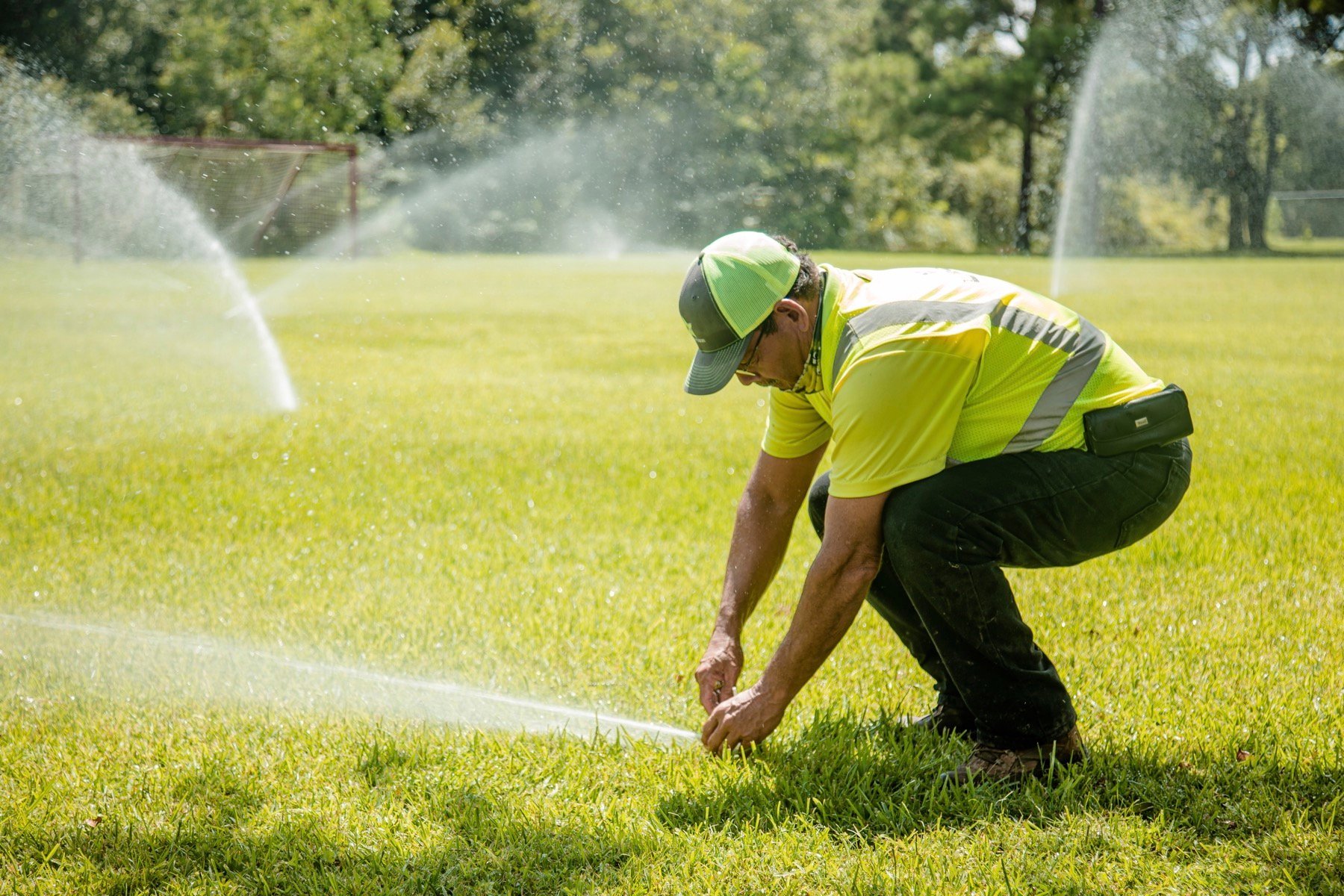 Additionally, you run the risk of losing plant material or turf that will ultimately need to be replaced. If you have mature plants in your landscape, replacing them is not a simple or inexpensive endeavor. So, keeping your irrigation system in top shape is an extremely important investment in the health of your lawn and landscape.
Invest in Growth Regulators
Plant growth regulators can also be part of a preventative landscape maintenance strategy, particularly if you have fast growing plants on your property that need constant pruning to look and perform their best.

For example, if you're in a tropical area, you might have plants that need quite a bit of pruning. Growth regulators, which work with the hormones of the plants to slow their growth, can be a valuable asset. The plants will still be healthy but they won't grow as fast. As a result, you'll likely be able to eliminate the need for some pruning visits, reducing the labor and cost of your overall landscape maintenance agreement.

While it can vary from species to species, plant growth regulators can also make the plants healthier. They work by inhibiting shoot growth. If the plant's energy cannot go toward shoot growth, it gets redirected. The roots can become stronger and the plant can grow hardier.

There is also some evidence that the use of growth regulators can ultimately make a plant more disease-resistant, which is also important in a preventative maintenance approach.
Prune Tall Trees On Schedule
In terms of trees, particularly tall trees, pruning on schedule can be another key aspect of preventative landscape maintenance. Letting trees get too full can be problematic for the health of the tree—and can then require a more extensive prune (which isn't ideal for the tree, either).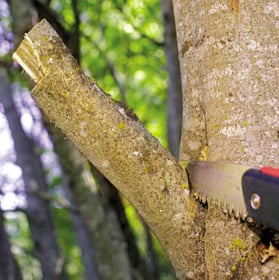 Pruning is also preventative in nature because it focuses on removing infected, dead, and broken branches by strategically cutting them away. This certainly has an aesthetic impact but it also enhances the overall health of the tree, when it no longer has to put energy into trying to restore a health concern.

When trees are regularly pruned, it also provides an opportunity to remove limbs that could become a hazard in your community. Having a professional on your property regularly caring for your trees allows them to diagnose any potential concerns, like a hanging limb, before it has the opportunity to further weaken and fall. Because the last thing you want to worry about is property damage—or even worse, a resident or guest getting injured.

And sometimes when a tree is assessed to be in too poor health, tree removal could be the safest step. This can be another important benefit of regularly practicing preventive maintenance as a solution to avoid more serious problems.
Use Pre-Emergent Controls and Mulch Beds for Weed Reduction
Keeping weeds under control is another important aspect of preventative landscape maintenance. Once weeds start to spread they multiply rapidly and can be difficult to keep up with. The goal should be to prevent as many of these weeds as possible in the first place. One of the key ways that this is achieved is with the use of pre-emergent controls. Pre-emergents work by inhibiting germination, or stopping the spread before it can start.

Another one of our best recommendations to keep your landscape looking neat and tidy is to ensure you're mulching on a regular schedule and not putting it off too long. Mulch can play a valuable role in weed suppression by blocking access to sunlight.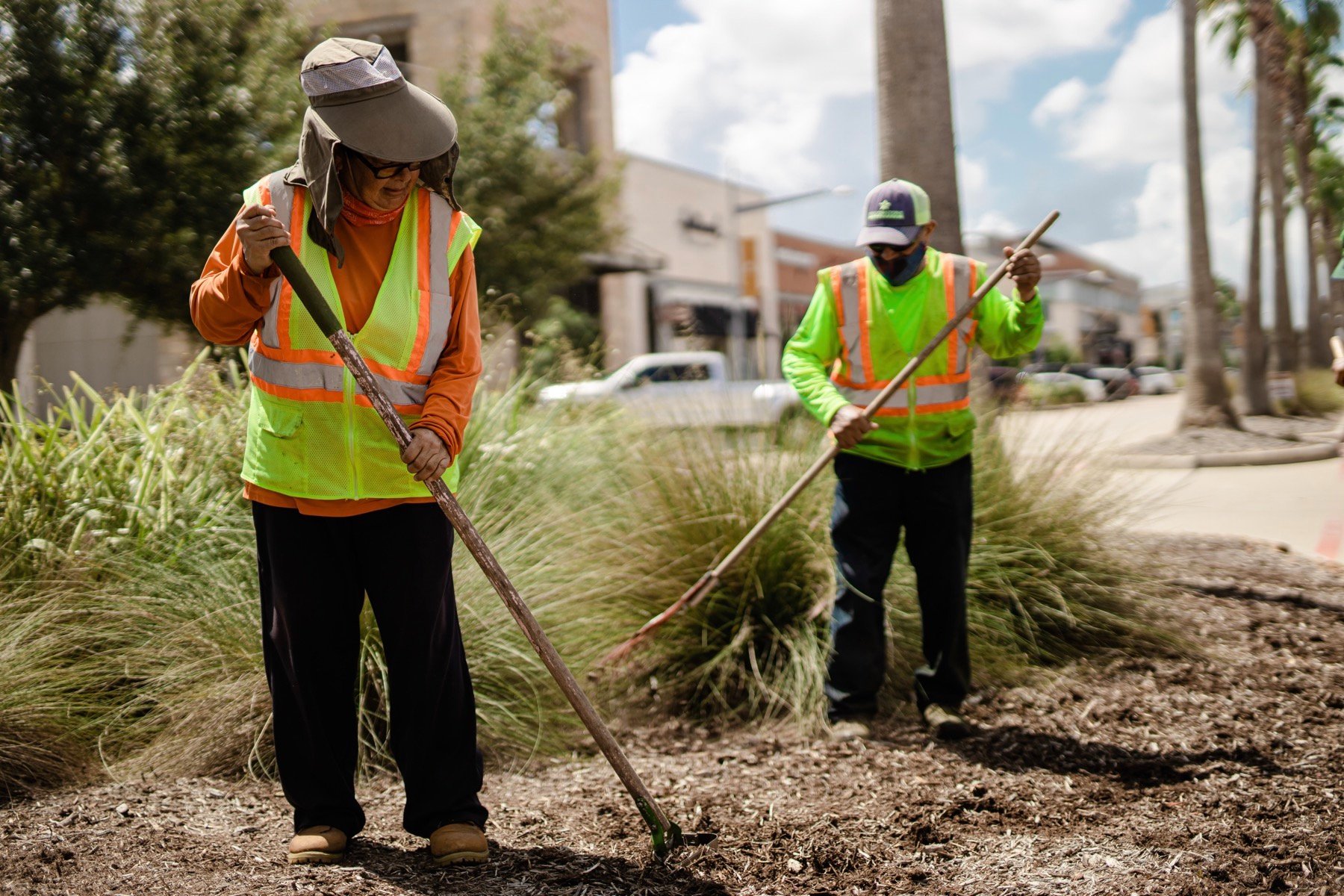 Most HOA clients tend to think about regular mulching as a way to refresh the aesthetics of their property's focal areas. But those fresh layers of mulch not only make your planting beds look fantastic, they also lead to less manual weed pulling and fewer chemical treatments needed to keep these pesky invaders at bay.
Choosing a Proactive Commercial Landscape Partner
Preventative maintenance in your community's landscape boils down to being proactive vs. reactive. You'd rather work with a landscape professional who is doing what they can to get ahead of problems—or possibly even prevent them in the first place.

Of course, making decisions for your HOA budget can be complicated. With landscaping being one of the biggest line items (if not the biggest one), it can already feel like you're spending a lot. You want to know that you're investing that money as wisely as possible.

Sometimes, investing in preventative landscape maintenance seems like it costs more. You might be inclined to skip a pruning here or not give your irrigation system much thought if it's running as it should. But if you end up having major problems down the road, you're going to wish you'd been investing a little all along in some of these simple, proactive measures (rather than having to deal with reactive ones).

That's not to say that you want your landscape company to invest in services that you don't really need. You want to be able to trust that your commercial landscaper is making recommendations with your HOA's best interest at heart.

That is to say, you want a trusted partner that you can count on.

At Yellowstone Landscape we can be that partner to you and your community. We're known for being transparent in our pricing and always willing to share what things will cost for your HOA budget and why you need them. We're also always willing to answer any questions that you may have. We want you to understand where your money is going and how it is best invested in protecting and maintaining your property.

We understand that property managers and HOA board leaders want to have a strong grasp on what they're investing in so that they can feel confident they're making the best choices.

At Yellowstone Landscape, we are always here to help support HOA boards in optimizing their budget with the right preventative landscape maintenance tasks that make the most sense for your property. This will be incredibly important to get the most out of your landscape investment.

At the end of the day, your wise choice in a landscape partner will help keep residents happy while also protecting your investment in your landscape.

Are you ready to spend your HOA budget more wisely? Request a consultation today. We'll meet to learn more about your property and its challenges and come up with a comprehensive plan to take care of all of the details for you.