Posted by

Joseph Barnes on Jul 5, 2021 9:29:00 AM
One of the biggest challenges in commercial landscaping is working with Mother Nature. We are constantly adjusting our plans to handle weather conditions. Long periods of heavy rainfall and extended times of heat and drought can severely impact the success of your property's landscape. How does rainfall impact landscapes? And how do drought and dry weather affect plant growth?

You want to know that your property is getting everything that it needs to continue to look and perform its best regardless of increased periods of rainfall or dry spells.

In this article, we'll talk about some of the steps that landscape professionals take to help ensure your commercial property can withstand these extreme weather conditions.
How Does Drought and Dry Weather Affect the Landscape?
Drought and dry weather can impact the plants in your landscape by drying them out, causing them to start turning brown and the roots to shrivel.

Here are two of our best tips for combating drought and dry weather.
Utilize Native Plants
When it comes to how drought and dry weather affect the landscape, the plants that you choose to use will make a big difference. Plants that are not already naturally adapted to the area are likely to be less tolerant of drought and will need frequent watering to continue to look their best and remain healthy during dry spells.

This is why the use of native plants can make a big difference.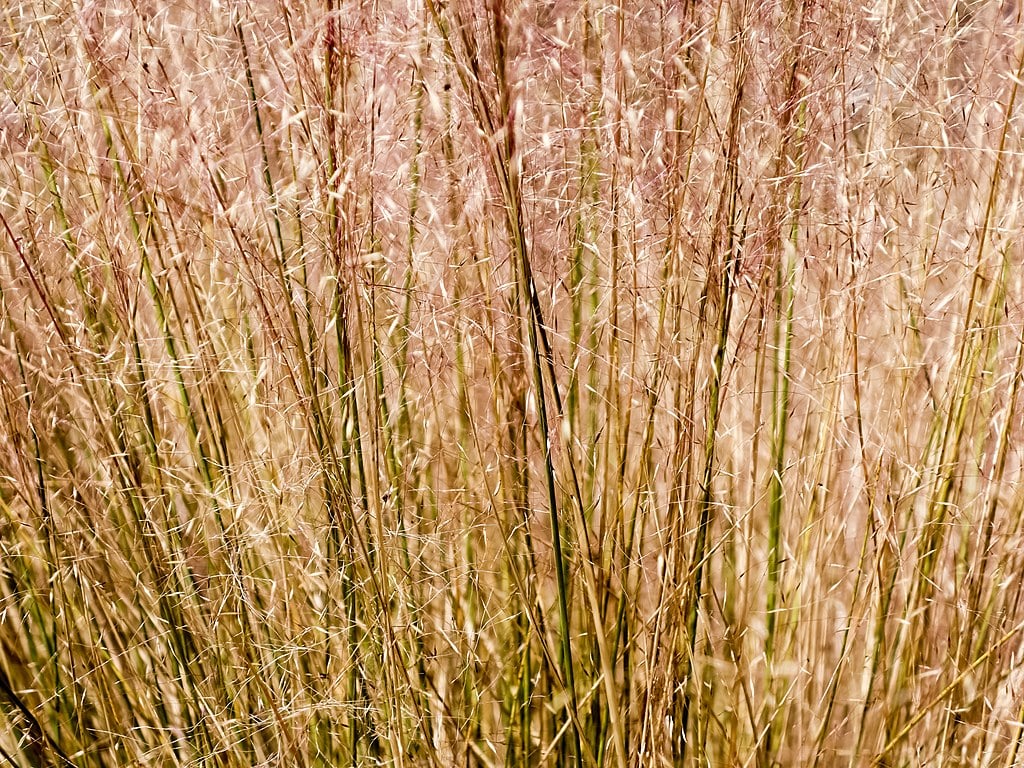 Native plants are already accustomed to the local environment. These plants are better able to go without water for periods of time without completely turning brown or dying.

When people hear the word "native plants," we know that they sometimes envision cacti and succulents. But the truth is, there are many native plants in every region that can offer both an attractive and drought-tolerant option to your landscape.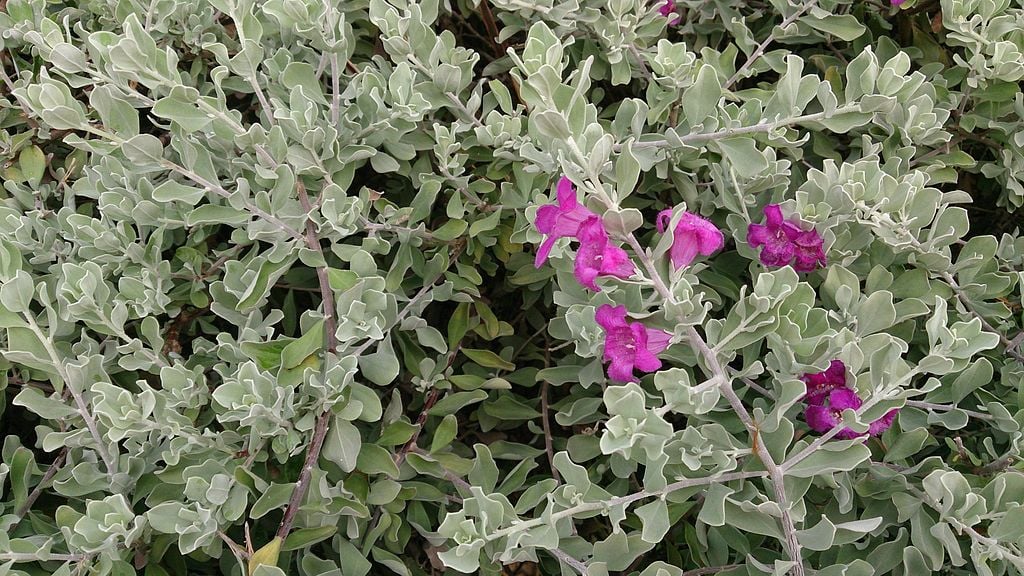 Invest in Plant Health Care
Even with native plants installed, landscapes that experience drought conditions have to stand up to a lot of stress. That's why we also urge that commercial property managers consider investing in plant health care for their trees and shrubs.

This will help ensure that plants remain well-fertilized and that they continue to get all of the nutrients they need to perform optimally.

A great plant health care program will also help your plants to stand up to threats from insects and diseases (problems that tend to creep in when your plants are already stressed from extreme weather conditions).

Think of plant health care much like an insurance protection program for your landscape. It's a protection of the investment that you have in your landscape and will help keep your plants in top shape so that they can stand up to weather and other stressors.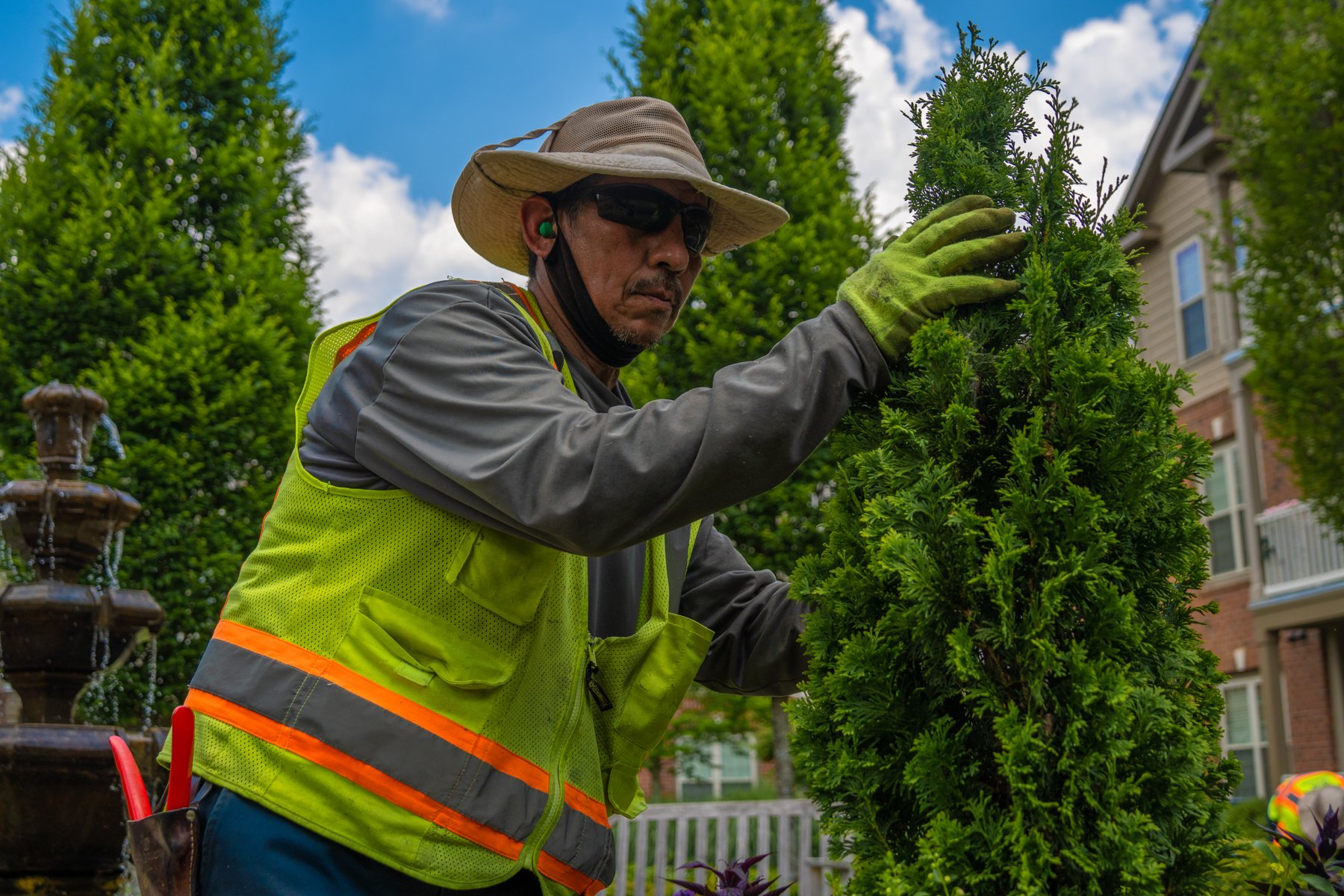 How Does Drought and Dry Weather Affect the Lawn?
Drought and dry weather conditions also affect your commercial property's turf health and appearance. It's important to know that irrigation is not meant to replace rainfall. It's a supplement. So, it is possible for your turf to experience dormancy and drought-like conditions, even if you have an irrigation system.

This is particularly true in areas that have irrigation regulations that limit the times, amount amount of water, or days of the week that irrigation systems are allowed to run.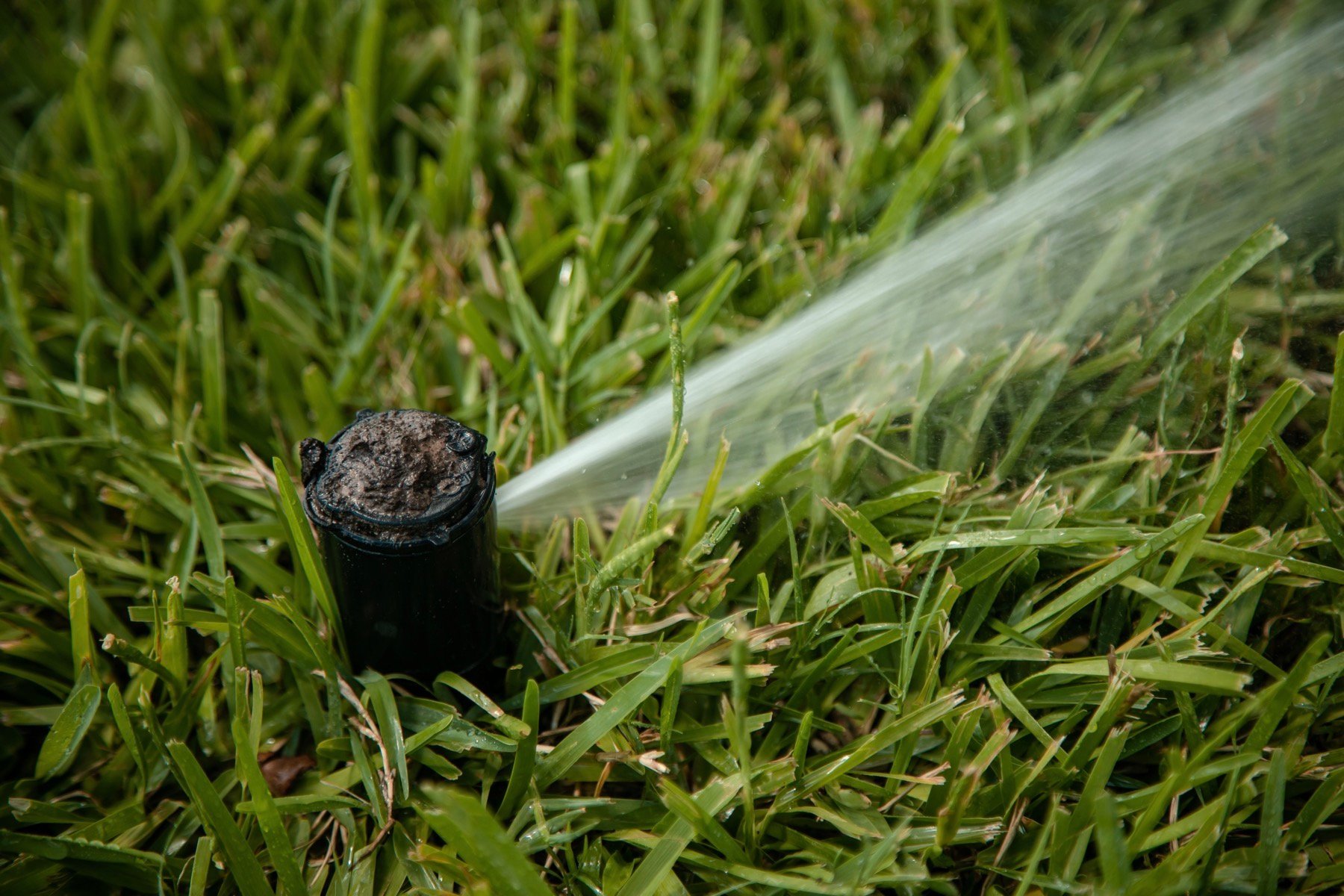 It's also important to recognize that just because your grass is not as green as it was doesn't mean it's dead.

If you have a landscape professional heading up your lawn care program, then our best advice would be to trust they know what they're doing. A trained landscape professional will know what your lawn needs during periods of drought.
How Does Rainfall Impact Landscapes and Turf Areas?
On the flip side of drought conditions, too much rain can also be problematic for commercial properties. There are two key areas that you want to think about when you think about heavy rains.
Rainwater Collection
In terms of excess rainfall and commercial landscapes, the most important factor is whether or not your property has an area where the rain water can be effectively collected or dispersed. Water is always going to follow the path of least resistance. But if stormwater runoff is not considered properly during planning and construction, you could end up with water pooling in areas of the property or improperly draining.

You could also have water running into an area where it causes more serious problems, like washing out the landscape materials altogether.

That's why developing effective stormwater solutions is so important. There are various options available, including retention ponds, detention basins, cisterns, rain gardens, and several others. But the most important thing is that these areas need to be well-maintained. When they become overgrown, they won't be as effective at absorbing water as they're intended to be.

As you head toward a heavy rain season, make sure that your water collection areas are being properly serviced and are ready to do the important work they're meant to do.
Native Plant Choices for Heavy Rain, Too
Smart choices in selecting plants for your landscape can make a big difference when it comes to handling heavy rainfall, as well.

In almost every region, there are certainly going to be native plant choices that will better tolerate periods of heavy rain because they're already adapted to the local conditions. This is important because too much water can also be bad for plants, too (something that many home gardeners often forget).

When plants' roots are over-saturated with water, they can essentially drown. Too much rain also puts your trees at risk for being uprooted and blown over my storm winds. That's why it's so important to choose native plant material that will be better-suited to the local environment.
Working with a Commercial Landscape Company that can Handle Weather Challenges
There are no professional lawn or landscaping companies that can go head-to-head with Mother Nature and overcome her. We are always at the mercy of the weather.

Still, the best professional landscaping companies know how to handle weather challenges. They know how to make changes and adapt their plans and service program depending upon what cards Mother Nature is dealing that week.

The best commercial landscaping companies also know how to prepare your commercial property for the most serious weather conditions—storms. Weather events like hurricanes, tornadoes, and locally severe thunderstorms can wreak havoc on your property. You deserve the security that comes with knowing that your landscaping company has ways to prepare your commercial landscape property for storms.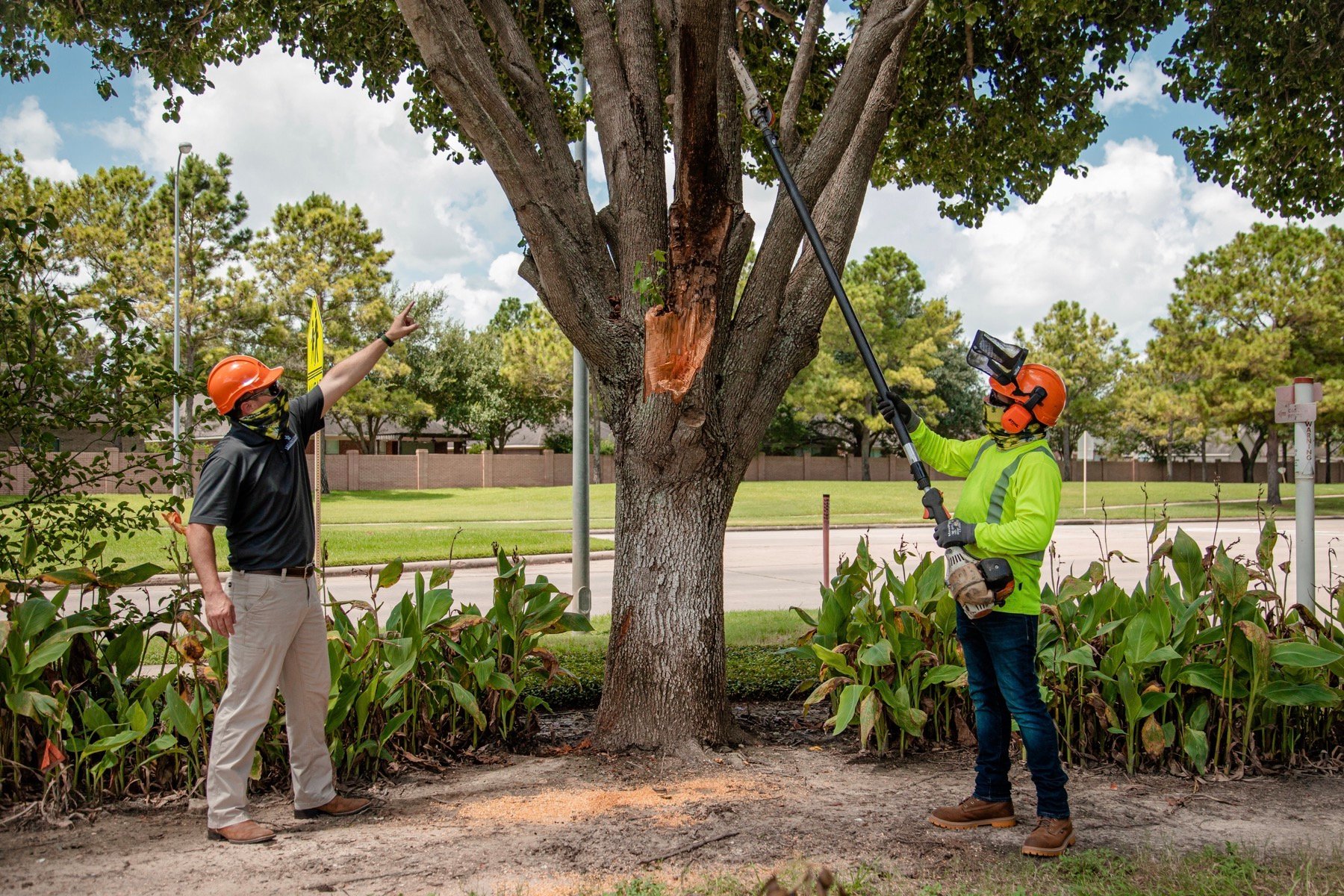 Choosing Yellowstone Landscape for Peace of Mind
At Yellowstone Landscape, we face off with Mother Nature regularly and have accepted that we have no control over the weather. But, having been in this industry for many years and having seen all kinds of weather conditions, and responding to hundreds of severe events, we know how to deal with weather.

At the end of the day, it boils down to trust.

Do you trust that your landscape company can help ensure your commercial property will withstand the impact of rain and drought (and handle more severe weather when it occurs)? We know it can be hard to sit back and relax when your property is experiencing extreme conditions, but that's likely a big part of the reason you hired a professional in the first place.

At Yellowstone Landscape, we want you to feel confident that we know what we're doing. We have a plan for your property and it includes handling any weather conditions that are thrown at us.

All we ask of our clients is to trust the process.

It's not always easy and we understand that. But we're also going to make sure that we're continually communicating with you so that you're in the loop of what's happening and how we're dealing with it. That doesn't mean that nature will never throw us a curveball. But we've been thrown lots of them in our time in the industry, and we know how to pivot swiftly.

As a result, we hope that we are able to instill peace of mind in our clients. While weather can be stressful, we're working hard to ensure it has a minimal impact when it comes to the big picture plans for your property.

Are you ready to feel confident in making a wise choice with a company that has plans for your property? Request a consultation today. We'll meet to learn more about your property and its challenges and come up with a comprehensive plan to take care of all of the details for you.
Image Sources: Gulf Muhly, Texas Sage