Posted by

Joseph Barnes on Nov 2, 2021 4:06:18 PM
Getting your property "in the spirit" for the holiday season sets a fun and festive tone. While you might be thinking that a commercial Christmas light installation is the only way to brighten your property, there are also some landscaping additions that you can make which will add holiday cheer.
As with all your vendors, you want to make sure that your commercial landscaping company is thinking about any changes that might occur on your property during the holidays. Whether you are a retail property, an HOA, a hotel or resort, or any other commercial property, with the help of your landscaping partner, you can be set up to have a wonderful holiday season.

We've rounded up some holiday decorating ideas and landscaping tips that will help set you up for success this season.
1. Adding Holiday Cheer to your Seasonal Rotation
There are some great plant choices that can be made to add holiday cheer to your seasonal flower rotations. Of course, some of this does depend upon where your property is located. If you are in a temperate climate, you'll have a lot more choices when it comes to blooming plant material during the winter months.

Color is a huge factor in creating holiday cheer. Flowers in shades of deep red, burgundy, and white have a natural holiday feel to them. We have used begonias to help get some of these colors into the seasonal rotation.


Of course, everyone always wants poinsettias, as they have come to be associated with the holiday season. Their crimson and white blooms make them naturally festive and we have done some really fun designs with poinsettias on our clients' properties, including installing them in the shape of a candy cane by alternating white and red.

But even just a row of poinsettias can go a long way in adding some festiveness to your property. It doesn't have to be over the top to be seasonally festive. Color is one of the biggest factors that will add to the holiday spirit that you're looking to achieve.
2. Considering the Best Container Plants for Holiday Color
Container gardens can also go a long way in adding seasonal cheer to your property.

If you are not located in a warmer climate, some creativity can help ensure these containers are still fun and colorful with additions like pine branches, pine cones, and berries. Even some holiday decorations like glass balls or other simple ornaments can be added to these containers for an additional touch of holiday cheer.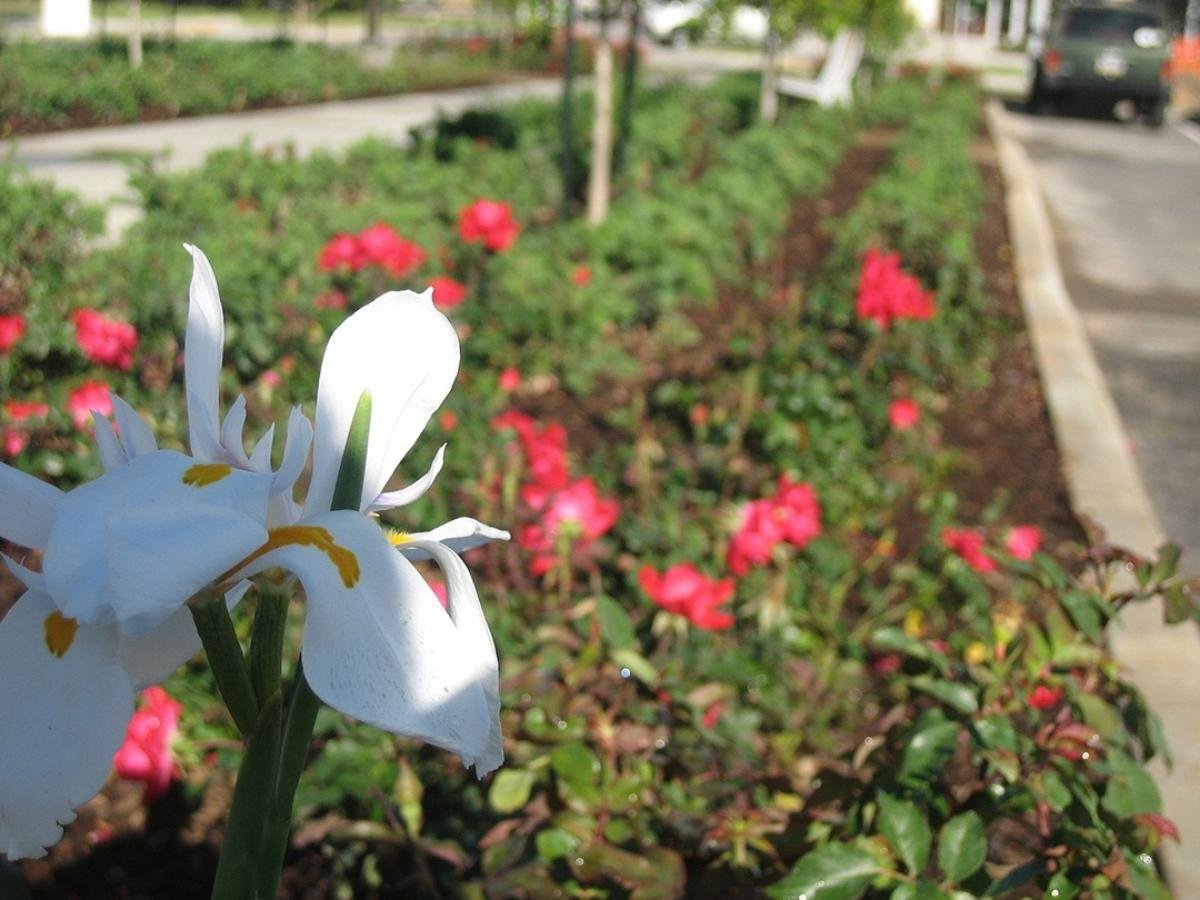 Of course, if you're keeping your container gardens indoors, you can use poinsettias within the design, too.

Keep in mind that sometimes the indoor areas of a property can get overlooked when it comes to seasonal additions. But locations like lobbies, child care drop-off areas, and common areas, are great places to add container plants with holiday color.

These are also great locations for some seasonal decorations.

You don't necessarily need to bring commercial holiday decor companies into the mix to set up these simple displays. Having your landscaping company create some seasonal containers and then adding your own decorations can go a really long way in generating some holiday cheer.
3. Adding Lighting to Your Water Features
While holiday decor might have you automatically thinking about a commercial Christmas light installation, another festive way that we see properties "get in the spirit" is by lighting up their water features.

In general, water features have been trending toward more elaborate designs. And now we are also seeing these features being lit in shades like green and red, or blue and white for the holiday season.

It is an inexpensive undertaking to change out a bulb to one that is red or green—and yet it has a dramatic impact on the overall look of your holiday decor. It's a simple way to make a big statement.
4. Connecting with Your Commercial Landscaping Partner Ahead of the Holidays
In general, even if you aren't having them implement any holiday decorating ideas, it may be a good idea to connect with your commercial landscaping company about any changes that will be occurring on your property.

For one, if you're going to have increased traffic because of holiday parties or events, holiday shopping, or other related activities, you might want to ramp up your landscaping services.

You'll certainly want to make sure that your parking lots are clean and that no signage around your property is blocked by untrimmed branches. Increased traffic due to the holidays is always a good reason for some landscape clean-up not only for looks but for safety, too.

Of course, if you are having a commercial Christmas light installation completed, you will also want to communicate this information to your landscape provider. Sometimes we need to coordinate our service schedules around that work. We might also adjust or turn off irrigation zones so that they don't cause any damage to decorations.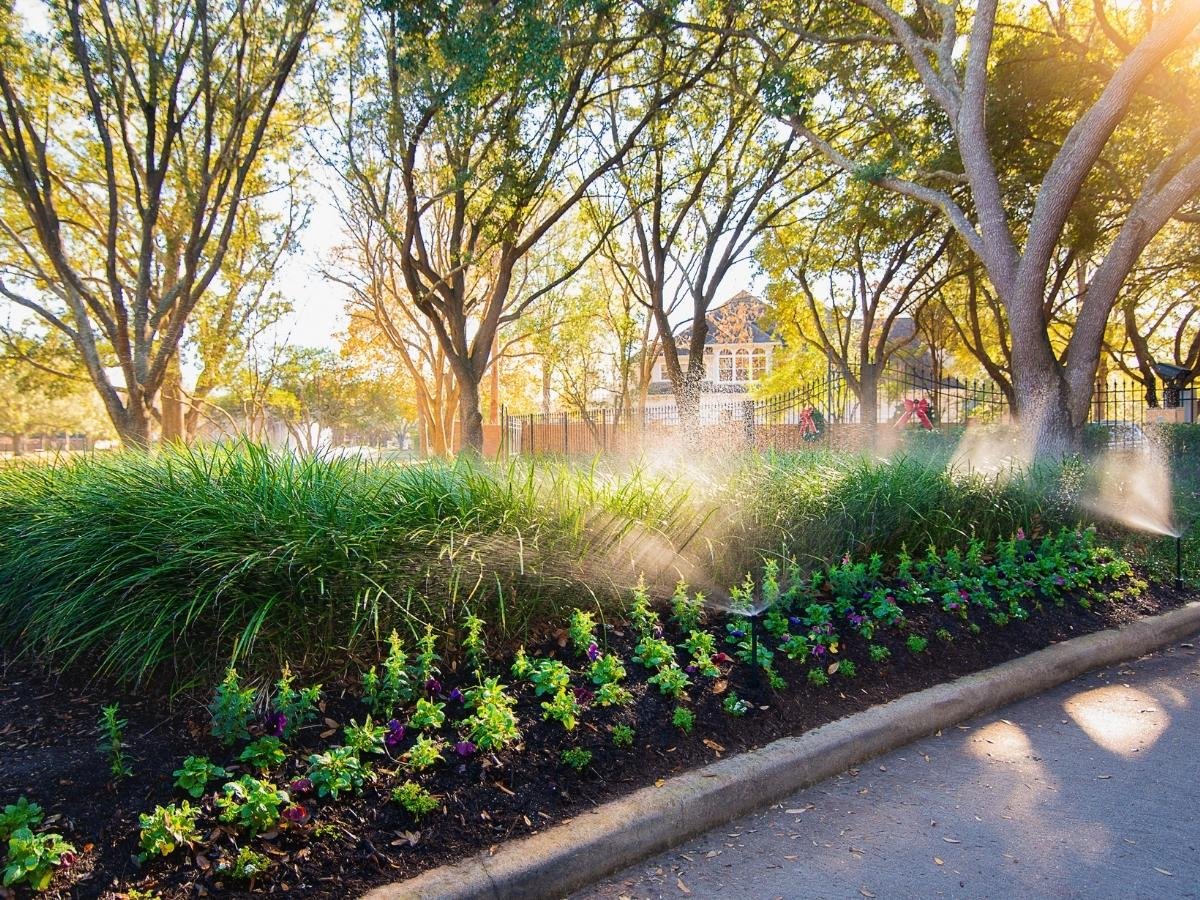 The same goes for the mowing crew on your property. It will be helpful for them to be aware of any light installation or seasonal decor being added to your property so that they can be extra careful around your seasonal additions.
Working With Your Landscape Partner to Have the Best Holiday Season
The holidays can be such a fun time of year and some holiday decorating ideas can help guests, tenants, visitors, and others to get the most out of their time on your property.

Of course, making the best decisions and ensuring that your property is ready for the holidays can be made easier with the help of a landscaping partner on your side. You not only want your property to look festive and cheerful, but you also want to keep it neat and tidy while it's seeing an increase in activity during this time.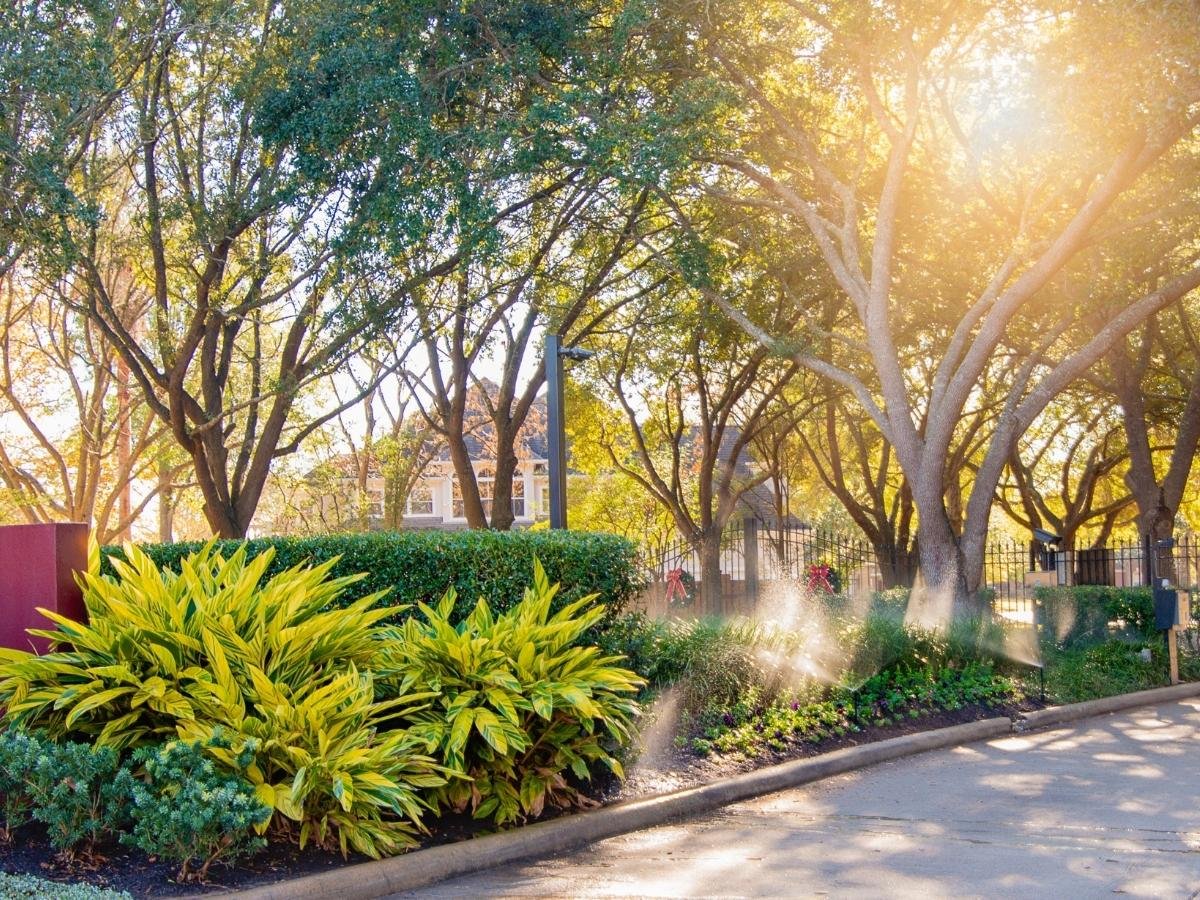 And you certainly want it to be safe, too. With increased traffic on your property during this time of year, you don't want any landscaping hazards to pose a threat.

Keeping up with the appropriate maintenance during this time of year will also be important. After all, though enhancements like seasonal flower rotations and container gardens are fun, if your property isn't well-maintained, you aren't going to get the most value out of these additions.

There's a lot to think about, but it doesn't have to all fall on your shoulders.

At Yellowstone Landscape, we're here to be your trusted landscaping partner during the holiday season and throughout the year. We are always looking for ways that you can take your property to the next level.

It all comes down to setting you up for success. When you choose the right commercial landscape provider, you can gain confidence that your property is going to look its best not only during the holidays but during every season.

Are you ready to feel confident in making a wise choice for commercial property landscaping? Request a consultation today. We'll meet to learn more about your property and its challenges and come up with a comprehensive plan to take care of all of the details for you.