Posted by

Joseph Barnes on Jan 17, 2022 4:30:46 PM
If you are exploring commercial snow plowing, and what's involved, you might be looking for more information on snow removal contracts. After all, you want to make sure that you make a wise choice and that your property is totally covered.
Of course, researching snow removal contract information can get confusing since different snow and ice management companies handle it in different ways. There are different types of contracts and also various factors that impact the snow removal cost.

This can greatly vary from one company to another as well as from one region to another.

Since Yellowstone Landscape is a national company, we have the ability to look at this from a big-picture level. But we are also very involved on the local level in each of our markets.

In this article, we're taking a closer look at snow removal contracts and what you should know.
Understanding the Types of Snow Removal Contracts
There are various ways that snow removal is handled. Per event ("per push"), per inch, and full-service seasonal contracts are three key snow removal contract types. As a national company that operates in various markets, we don't promote one contract type over another as it's very regional for us.

For instance, when it comes to handling snow and ice in the more southern states, where they don't expect much snow, we might handle it more like an emergency preparedness event like a tornado or a hurricane. That means that we can be ready to respond but we don't necessarily have a contract describing a set number of inches or anything like that.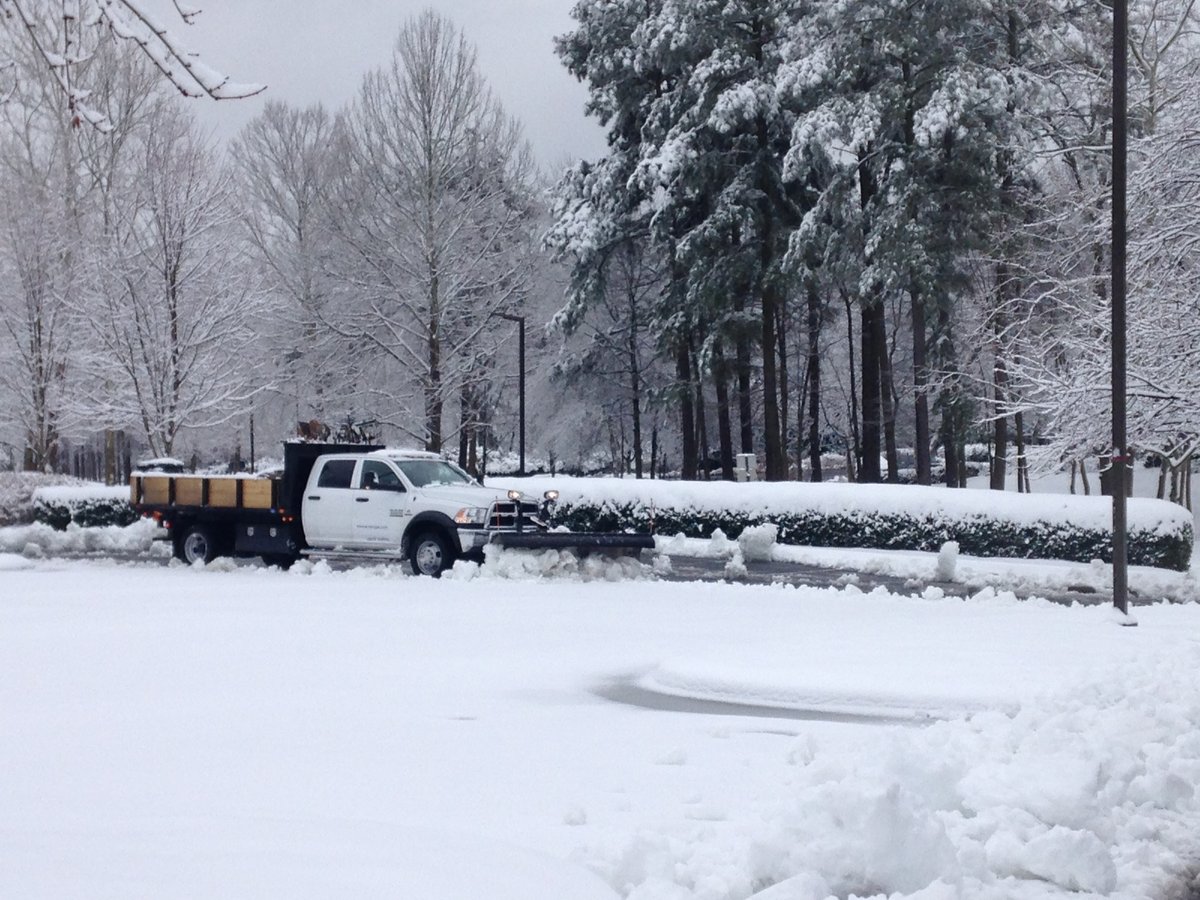 In the mid-Atlantic region, where more snow is expected, we're likely to line up more contractural work where we are defining a set period or a certain number of inches of precipitation.

Of course, the type of commercial property that we're servicing will also play a major role here.

If it's a zero-tolerance facility, such as a hospital or even a retail center or a bank (where slip and falls would be a serious liability), we are typically on-site ahead of the event and performing de-icing services in advance of any precipitation.
Customized Snow and Ice Management Work
Snow and ice management work is one of those services where you're often basing much of the planning and contractual agreements on predictions and snowfall averages from previous years.

We know that this can sometimes make commercial property managers or other decision-makers worry that they'll get taken advantage of. In fact, one of the reasons why you're likely researching snow removal contracts in the first place is because you're trying to make a wise decision that is best for your property (and avoid getting taken advantage of or wasting money).

Ultimately, Yellowstone Landscape cares about helping to ensure that each client ends up with a snow removal contract that makes the most sense for them.

Our goal is not to push you into a contract that doesn't make sense for your region or your property.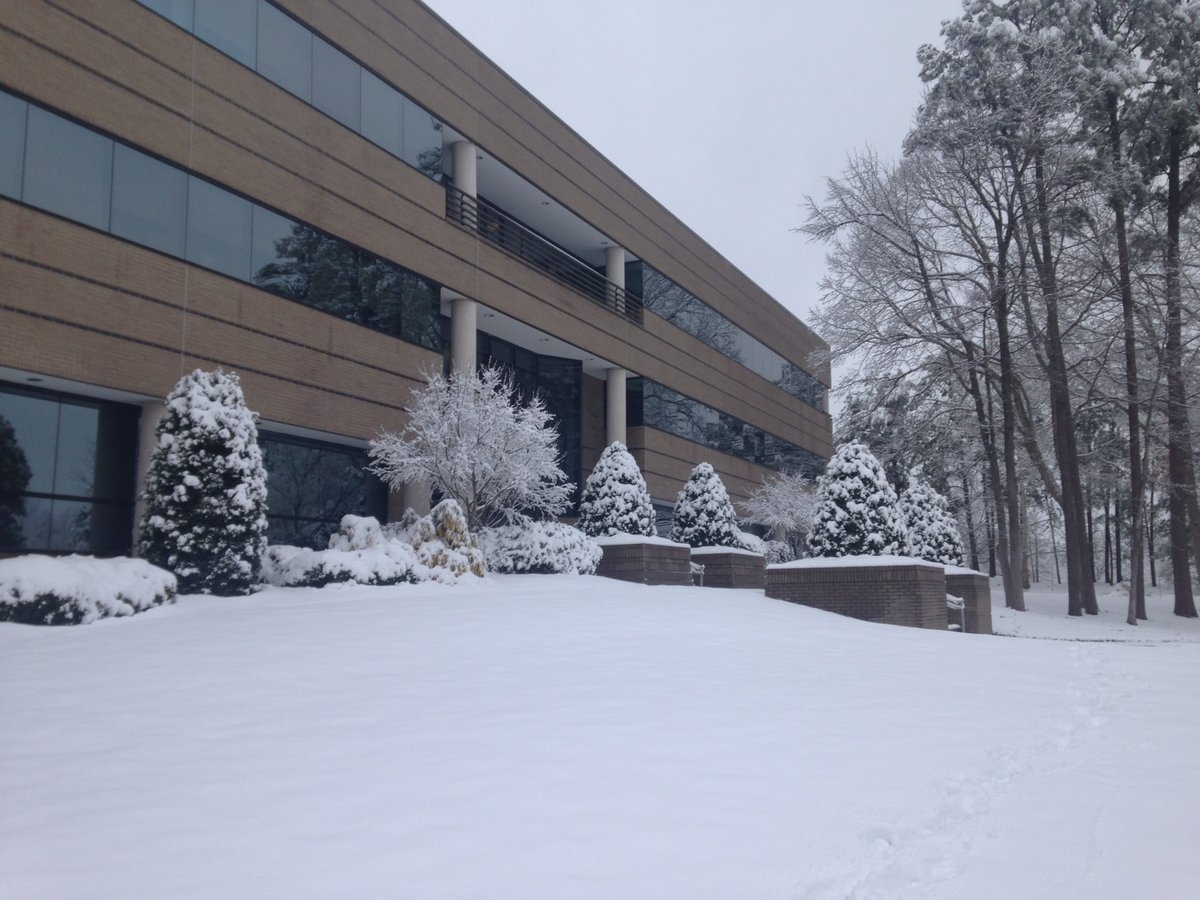 For that reason, we have recently even begun to consider that if a client is choosing a per-inch contract that we offer a credit or rebate back to them if the snowfall is short of the inches that they paid for.

For instance, if you pay for 36 inches based on average snowfall calculations for your region, and it only snows 26 inches, then we would calculate what excess you've paid and offer that as a credit toward another project, like landscape enhancement work in the spring.

At the end of the day, our goal is to help you take the best care of your property as possible with a snow removal contract that makes sense for your specific needs.
What Impacts the Snow Removal Cost?
No matter what contract type you end up with, it also helps to have a better understanding of some of the factors that impact snow removal cost.

Just like other commercial property services, there are going to be a number of factors that will impact the cost, and this can differ from company to company and even geographic region to region.

We'll discuss some of the factors that impact the cost as we have always aimed to be transparent in these areas. We appreciate that you want to be an educated consumer of snow removal services.
Snow Removal Labor
One of the major factors of any property management service is labor.

Snow and ice management is obviously the type of service that requires a number of our people out in the field, working very diligently (and frankly, working really hard). Snow removal work is tough work. It can be very labor-intensive (plus require long hours).

This includes those who drive the plows, operate snow removal equipment, apply deicing materials, and even those that hand-shovel when warranted or necessary.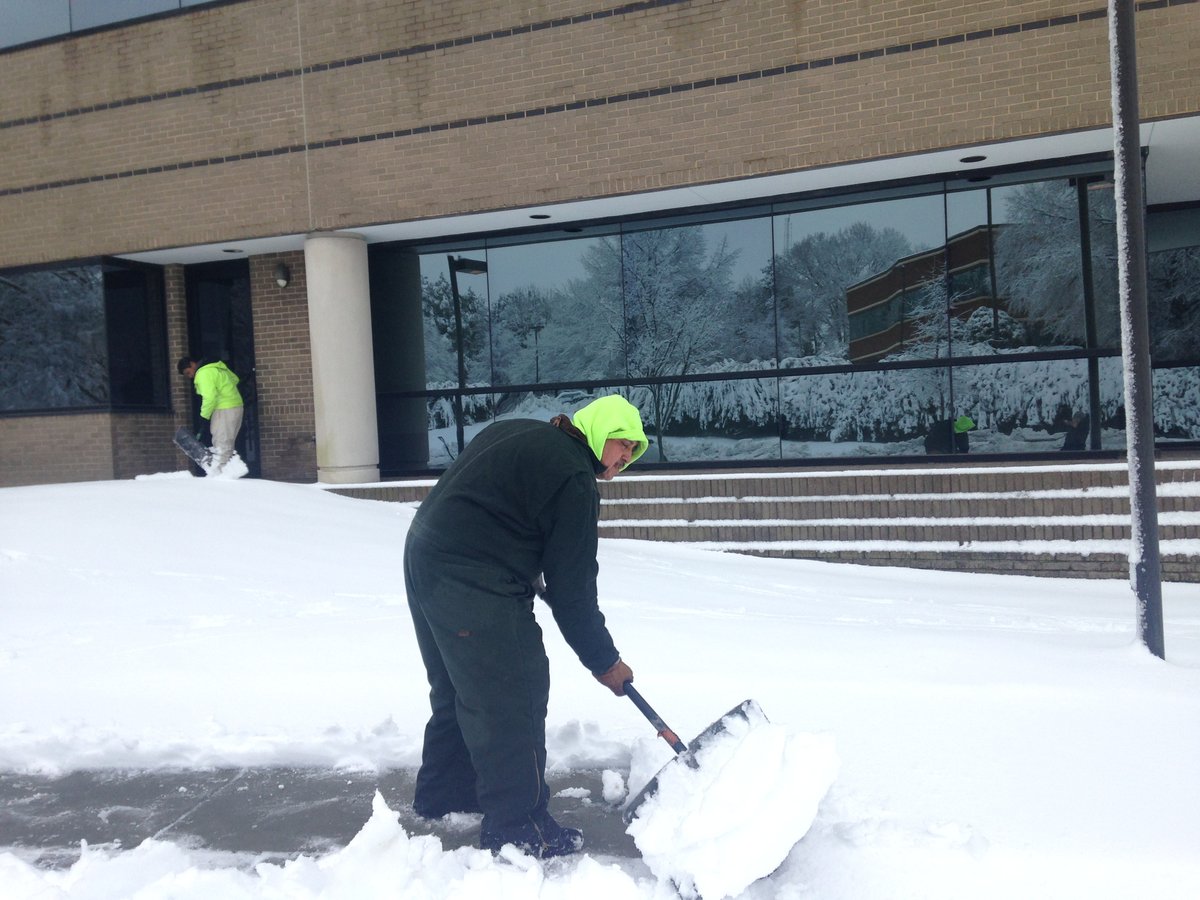 At Yellowstone, we have always invested heavily in labor because it directly to how well the work is performed—so this is a large portion of the snow removal cost that you pay.

Sure, we could try to go out and find workers who might do this cheaper, and that's what a lot of companies do. But those also tend to be companies that have unreliable workers or who cut corners and when it comes to something as important as snow removal, that's not something that you want to risk.
Vehicles, Equipment, and Material
Another factor that impacts snow removal cost is the vehicles, equipment, and snow removal materials (deicing materials) that are used. It's important to know that not every company is using the same equipment and materials. We have well-maintained and clean trucks that we are committed to operating safely.

We also have top-of-the-line snow removal equipment and high-quality, commercial-grade deicing materials that help us to perform the best job possible.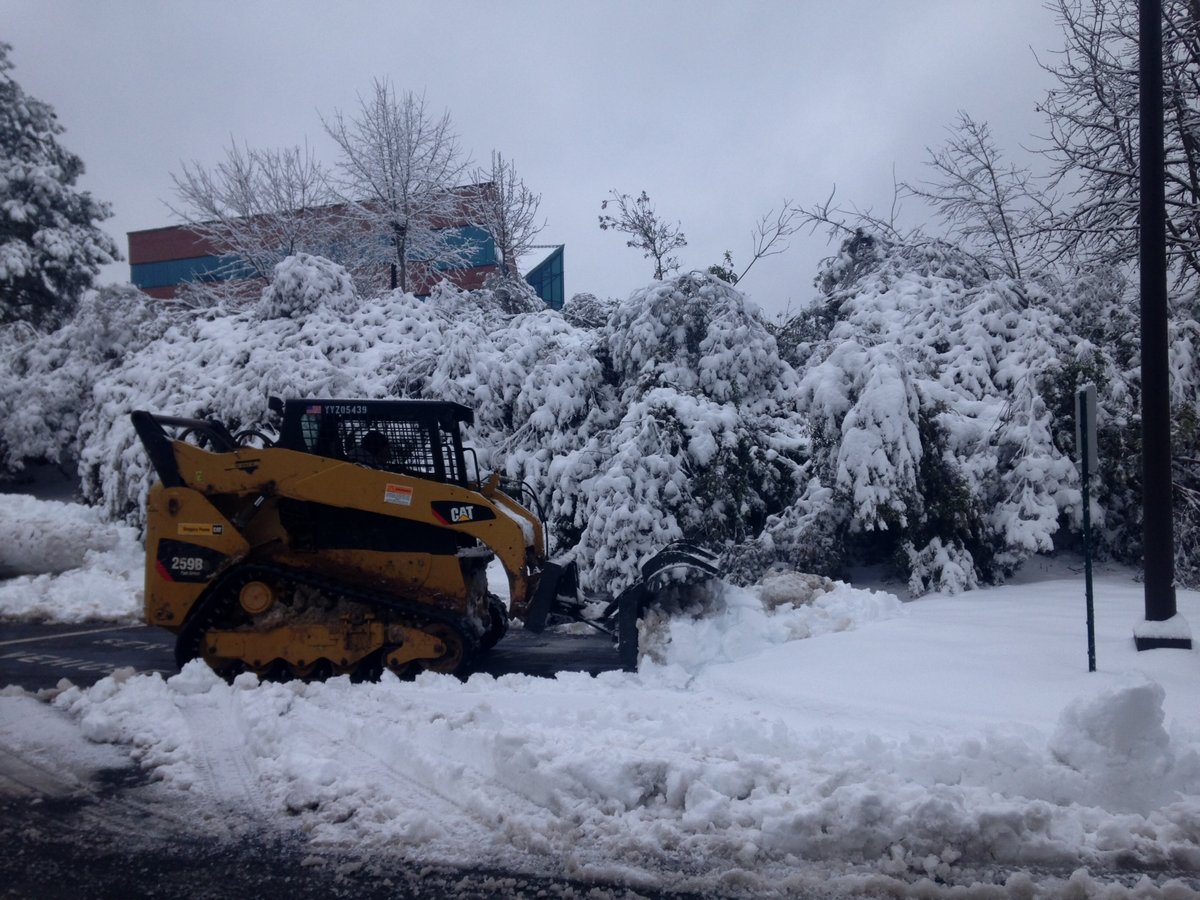 But all of this obviously costs more than the company that is using outdated or poorly serviced equipment or investing in materials that don't work as effectively.

Of course, as with most things in life, you tend to get what you pay for. That means that if you invest in a company that cuts corners who goes the cheap route, you might end up paying for it later with poor results. However, when it comes to something as vital as safety, we find that most property managers and other decision-makers are willing to pay a little more.
Management and Support
While snow removal is often thought of as a boots-on-the-ground service (and it absolutely is in many ways), it can't be forgotten that support back at the office is also important. If you have a snow emergency or you have a question, you expect to be able to reach someone.

But you may have had a bad experience in the past where you found your commercial snow plowing company to be unresponsive.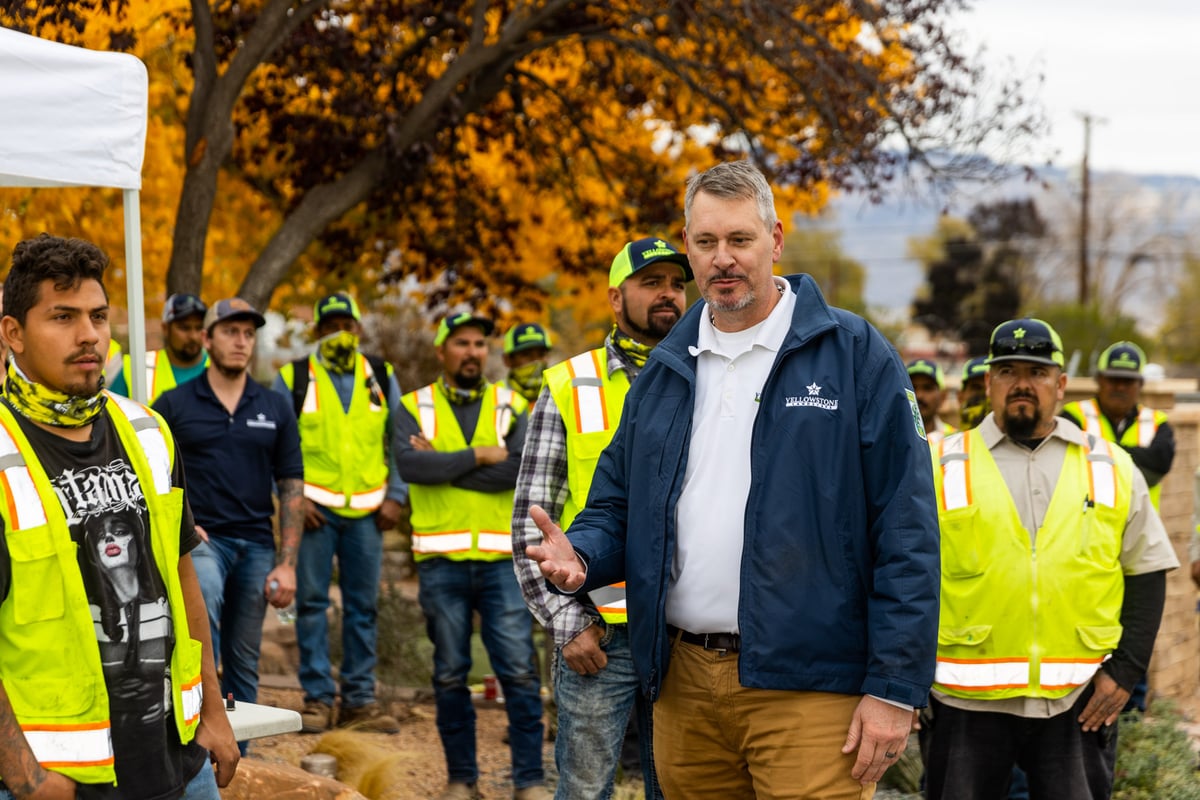 That's why it's important to remember that if you want a top-notch customer experience, you can't choose a bare-bones operation that cuts corners, doesn't have support staff, or basically sends every single person they have into the field so that nobody is actually reachable during a snow event. Yes, their price might be lower, but there is a reason why that's the case.

Ultimately, even though you are paying for boots-on-the-ground work, some snow removal cost is impacted by management and support.
The Services You're Having Performed and Your Type of Contract
Snow removal contracts will also vary in cost based on the type that you sign up for and what services you are having performed.

If we're staging on your site ahead of an event, deicing before precipitation even begins, and taking a zero-tolerance approach, then it's obviously going to cost more than if we don't come out for removal until one- to two inches has already accumulated (and we're just removing the snow).

How you're having us handle snow "management" also plays a role. In other words, are we just pushing the snow to an unused area of the property or do we need to strategically consider moving it around, melting it, or removing it altogether because there isn't room for it to pile up? The more complex your solution, the more it can have an impact on snow removal cost.

As with any other service, the size and layout of your property and what areas need to be cleared could also obviously impact the snow removal cost.
Making a Wise Commercial Snow Plowing Choice
Making a wise choice in commercial snow plowing might feel like a daunting decision when there's so much to consider, but we don't want you to stress. Whether you are a property manager, an HOA board leader, or another decision-maker responsible for commercial snow plowing decisions, you deserve to have a good grasp on what you're investing in—and peace of mind that you're making a wise choice.

That being said, we know that you will be met with plenty of companies who are not as willing to be transparent as to how they price their jobs or what goes into their costs. But companies that cut corners or who cannot explain why they charge what they do should raise red flags as it could translate into poor service or results on your end.

At the end of the day, choosing a transparent company that is willing to work with your property and come up with a snow removal contract that works best for you will be key. It can be the difference between peace of mind that you're getting what you invested in or panic that you're not in good shape when the snow begins to fall. The last thing you want is to have to worry when stress is already high. We believe you deserve to feel confident you're in good hands.

Are you ready to feel confident in your commercial snow plowing investment? Request a consultation today. We'll meet to learn more about your property and its challenges and come up with a comprehensive plan to take care of all of the details for you.