Posted by

Joseph Barnes on Oct 21, 2020 10:01:07 AM
Are you a member of any professional property management associations?

If you are, or have been in the past, then you know they can be a great way to participate in networking opportunities or gain access to continuing education. If you aren't already a member of one, then you might be looking for the best professional associations for property managers out there.

We definitely agree that these groups can be a valuable source of information. You can stay up with industry trends and news while also getting fresh ideas that can help infuse new life into the property that you manage. This is particularly helpful for managers of larger communities or properties. You don't often get a lot of interaction outside of your own community or association, and it's easy to start feeling isolated, like you're on an island.

But being part of a professional association for property managers gets you outside your bubble. It also gives you the chance to meet new vendors and gain insights to take back to your own property.

On top of all that, these associations will also generally offer continuing education unit (CEU) classes.

As a property manager, participating in continuing education demonstrates that you are making an effort to grow and that you're committed to mastering your craft. That commitment can result in promotions and ultimately higher pay, too.

To help get you started in joining one or more of these groups, we've rounded up a list of the best professional associations for property managers in Phoenix, Arizona.
The Best Professional Associations for Property Managers
The following are a list of the associations that we recommend researching here in the Phoenix, Arizona area. We've provided a little bit of information about each organization but we suggest that you perform some of your own additional research to find out whether or not they're the right fit for you.
Arizona Association of Community Managers (AACM)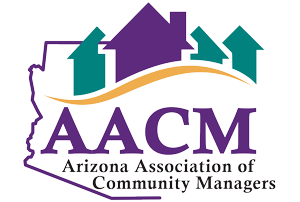 The Arizona Association of Community Managers is a nonprofit professional trade organization made up of both community management companies and individual property managers. They are dedicated to promoting a positive understanding of community associations and the contribution of professional management services in the development, establishment, and maintenance of high-quality, well-managed neighborhoods.

Their organization includes more than 50 community management companies in Arizona as well as more than 200 affiliate partners who provide a variety of services to Arizona communities. In total, this represents management companies and property managers serving more than 1.4 million Arizona households.

Find out more about AACM at: www.aacm.com
Community Associations Institute (CAI)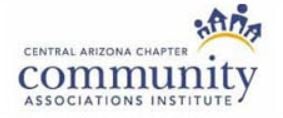 The Community Associations Institute was formed to provide resources and support to community association members, volunteers, and professionals through education, unified advocacy, and leadership development.

CAI has 64 chapters worldwide. Each chapter offers a variety of programs and services including professional development programming, community association board member education, networking opportunities, educational publications, and more. Our local chapter is the Central Arizona Chapter.

Find out more about CAI at: www.cai-az.org
Arizona Multihousing Association (AMA)

The AMA is the fourth largest trade association in Arizona and the fifth largest affiliate of the National Apartment Association. They are dedicated to building a strong, multi-housing industry through education, networking, and advocacy.

At a glance, they represent 297,000 rental units, 1,449 apartment communities, and an overall population of over 930,000 renters in Arizona. The AMA currently has over 2,300 members.
Find out more about AMA at: https://www.azmultihousing.org/
International Facility Management Association (IFMA)
The International Facility Management Association is a professional membership association for facility management professionals. Our local chapter is the Greater Phoenix Chapter, and it's considered to be one of the top association chapters in the world. According to their mission statement, IFMA is dedicated to continuous improvement of the facility management profession by providing relevant educational and networking opportunities for members while also supporting the community as a whole.

Find out more about IFMA at: https://ifmaphoenix.org/
Building Owners and Managers Association (BOMA)

The Building Owners and Managers Association is a professional organization representing owners, managers, service providers, and other property professionals for all commercial building types. There are 93 different BOMA chapter associations in the US.

BOMA of Greater Phoenix was established all the way back in 1936. BOMA's primary purposes are to provide a united body representing the commercial real estate community, maintain and increase professionalism in the industry, and keep membership in tune with current issues in the real estate market.

Find out more about BOMA at: https://www.bomaphoenix.org/
AZCREW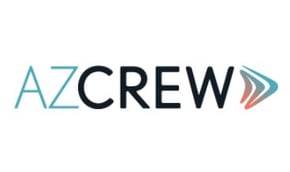 AZCREW is part of the CREW Network and is dedicated to advancing the success of women in commercial real estate. CREW Network's membership includes 12,000 professionals in more than 75 major global markets, representing all aspects of commercial real estate.

AZCREW's member benefits include networking opportunities, educational materials, leadership experience, mentoring programs, and more.

Find out more about AZCREW at: https://arizonacrew.org/
Being Part of the Best Professional Associations for Property Managers
We at Yellowstone Landscape commend you for wanting to be part of the best professional associations for property managers. As associate members, and one of the largest service providing firms in the country, we fully understand the value of these professional groups.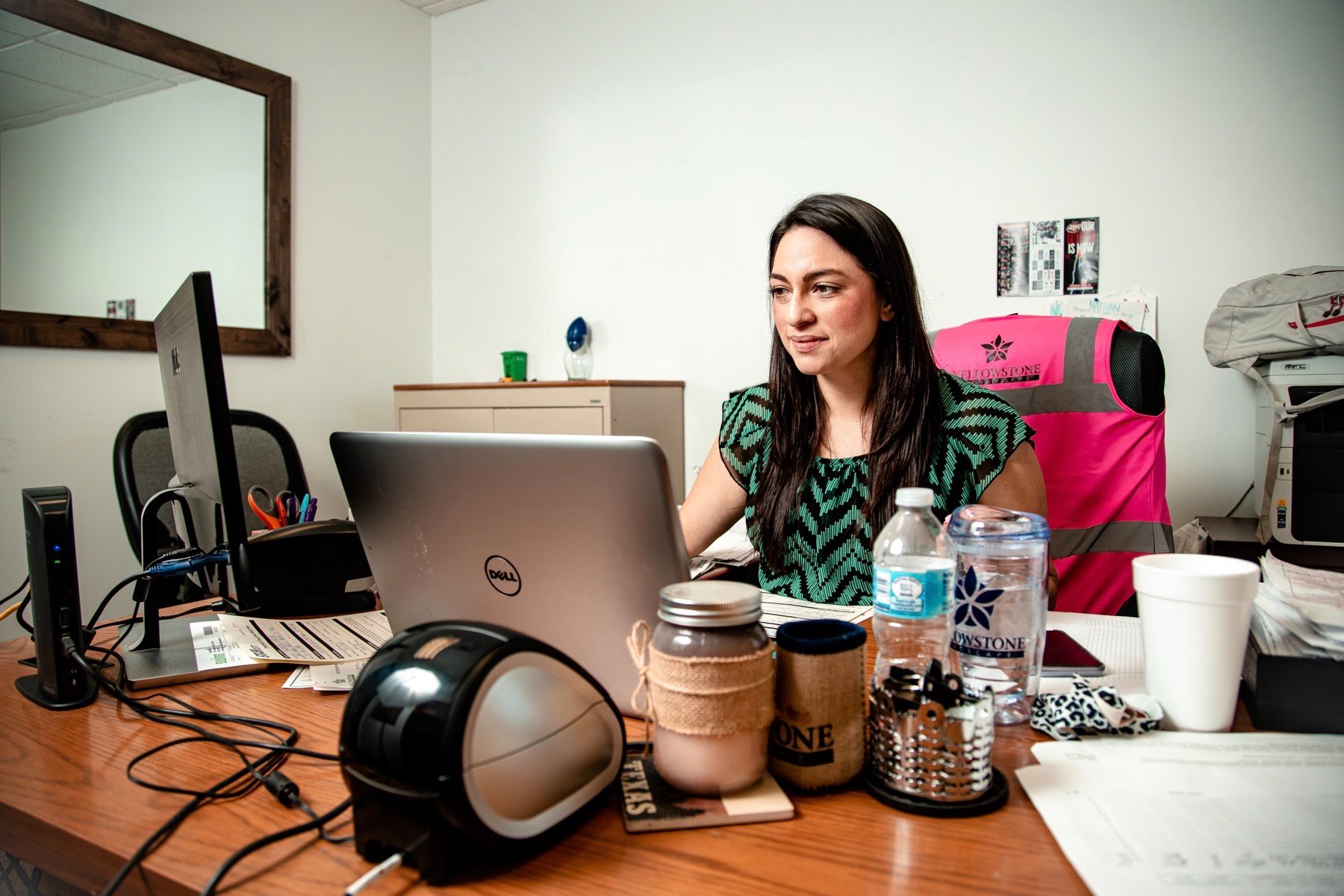 In fact, at Yellowstone Landscape, we are also part of the trade associations for our own industry. We know that being part of these organizations helps us to stay on top of the latest trends and to get fresh ideas that ultimately benefit our company but also our clients as a whole.

Chief amongst these organizations is the National Association of Landscape Professionals (NALP), which is our industry's national organization. Our CEO proudly sits on the board of the NALP and we are a part of their educational outreach program, because we believe in advancing our industry, as much as our clients want to advance theirs.

We're also involved in the Tree Care Industry Association (TCIA) and the Irrigation Association (IA), along with several local and state landscape associations.

Like you, we know that our involvement in these organizations is worth the time and financial commitment, for all of the insight that we gain. We want to be leaders in our industry and to continue moving forward, just like you.

Being part of these organizations has also helped us to be a better resource for property managers and that's something that we're proud of, too. We're always looking for ways that we can provide helpful information and be a useful guide.

We love working with property managers who are committed to being the best and finding ways that we can serve you better. Together, we believe that we can form a great partnership.

Are you looking to partner with a commercial landscaping company that can be a valuable resource to you? Request a consultation today. We'll meet to learn more about your property and its challenges and come up with a comprehensive plan to take care of all of the details for you.