Posted by

Joseph Barnes on Dec 16, 2020 11:21:03 AM
Have you been considering becoming a member of a professional association for property managers? These groups can be incredibly beneficial for a number of reasons. Not only do they make great networking opportunities but they also give you access to continuing education to help you grow in your career.

Being a part of a professional association can also make you a valuable resource for your property. After all, it's easy to get caught up in our own little bubbles. But when you're a part of a larger group, you gain insight from what others in your industry are doing around the area and even beyond. That can help infuse new ideas and new life into the property that you manage.

Becoming a member of various associations can also have personal benefits to you and your career. The extra effort demonstrates that you are someone who is interested in continual learning and growing. It shows that you are committed to mastering your craft. And that can ultimately result in promotions and greater compensation for your services.

Of course, if this is something you've been thinking about, then you likely want to know what are the best professional associations for property managers?

To help get you started in joining one more of these groups, we've rounded up a list of the best professional associations for property managers in Dallas, TX.
The Best Professional Associations for Dallas, TX Property Managers
The following is a list of the associations that we recommend researching here in Dallas, Texas. One or more of these might make a great fit for you. We've provided a little bit of information about each of these organizations but we recommend that you continue to perform your own research and determine if it's a group you'd like to join.
Community Associations Institute (CAI)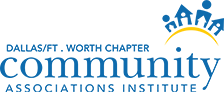 The Community Associations Institute was formed to provide resources and support to community association members, volunteers, and professionals through education, unified advocacy, and leadership development.

Across the world, CAI has 64 different chapters. Each chapter offers a variety of programs and services including professional development programming, community association board member education, networking opportunities, and more.

Our local chapter of CAI here in Dallas is CAI Dallas/Fort Worth. Members include condominium, cooperative, and homeowner associations as well as those who provide services to those groups.

Find out more about CAI Dallas Fort Worth at: https://dfwcai.org/
International Facility Management Association (IFMA)

The International Facility Management Association is the world's largest and most widely recognized association for facility professionals. They have more than 23,000 members total in more than 100 countries.

The IFMA mission statement defines the organization as one that is dedicated to the continuous improvement of the facility management profession by providing relevant educational and networking opportunities for members while also supporting the community as a whole.

Our local chapter of IFMA is the Dallas/Fort Worth chapter which also happens to be the largest chapter in the United States with nearly 500 members.

Find out more about IFMA Dallas Fort Worth at: https://dfwifma.org
Institute of Real Estate Management (IREM)

IREM is an international organization with 20,000 members who are dedicated to the advancement of real estate management. A membership with IREM opens up networking possibilities as well as the opportunity to earn credentials and participate in continuing education.

Locally, the IREM Dallas chapter gives members the opportunity to earn certifications, network, and grow professionally.
Find out more about IREM Dallas at: https://iremdallas.org
Apartment Association of Greater Dallas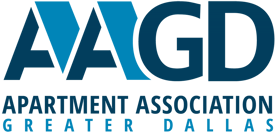 The Apartment Association of Greater Dallas represents the multifamily industry in 11 counties surrounding the Metroplex. This trade association offers members professional services to develop their teams, communities, and companies.

The organization provides a variety of events throughout the year with great networking opportunities. They also feature career development through a variety of professional training programs.
Find out more information about the Apartment Association of Greater Dallas at: https://aagdallas.com
Hotel Association of North Texas

The Hotel Association of North Texas (HANTX) is one of the most active hotel associations in the country. It allows for a collective voice to the hospitality industry on issues ranging from new industry guidelines to legislation.

This not-for-profit trade organization has been working within the hospitality industry in the North Texas region for more than 95 years.
Find out more information about HANTX at: https://hantx.org
Your Commitment to the Best Professional Associations for Property Managers
Here at Yellowstone Landscape, we commend you for your desire to be a part of the best professional associations for your industry. We, too, see the value in trade organizations and take the time to commit to them in our own industry.

That's because we know that being part of these organizations helps us to stay fresh. It gives us a big picture view of what's going on in the industry as a whole. That means that we are able to keep up with the latest trends and also bring new ideas back that benefit all of our properties.

It also allows us to truly commit to the industry that we love. Being part of professional trade groups allows us to be part of a collective voice when it comes to important topics including regulations and legislation.
Professional Associations for Landscapers
Among the organizations that we are committed to, the National Association of Landscape Professionals (NALP) is at the top of the list. This is our industry's national organization and our CEO proudly sits on the board of the NALP. We are also part of their educational outreach program because of our belief in advancing the industry as a whole.

We are also involved in the Tree Care Industry Association (TCIA) and the Irrigation Association (IA) as well as several local and state landscape associations.
Continually Improving
Although these organizations take a commitment of time and money, we know that our participation in them ultimately makes us better for our team and our clients. That easily makes these commitments worth the effort.

We gain quite a bit of insight by being a part of these groups.

That's why we appreciate and also understand your interest in professional associations for your trade. In fact, we love working with property managers who are committed to being the best and finding ways that they can continue to evolve.

Together, we can truly form an amazing partnership.

Are you looking to partner with a commercial landscaping company that can be a valuable resource to you? Request a consultation today. We'll meet to learn more about your property and its challenges and come up with a comprehensive plan to take care of all of the details for you.