Posted by

Joseph Barnes on Sep 28, 2020 9:28:20 AM
When it comes to your commercial landscape design in Phoenix, AZ, you want to make choices that help enhance the aesthetics of your property. Whether you need a brand-new installation on a new property or you're looking to replace an existing landscape, you want everything to come together in a way that adds visual appeal.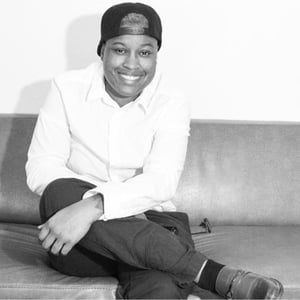 At Yellowstone Landscape, our landscape designers spend a lot of time analyzing the options for the various commercial landscape projects that we're working on. While every property is unique, we've also developed a strong sense of what general design ideas can be applied to different properties with great success.

We recently connected with Torrie McDonald, one of our expert landscape designers to ask her for some of her best landscape design ideas and tips for Phoenix, Arizona commercial landscapes.

Here are some ideas that you may want to adapt to your commercial property.
Rock and Decomposed Granite Add Interest to Your Phoenix Landscape
Although you might primarily think about plant material when considering ideas for your commercial landscape design in Phoenix, AZ, the truth is that decorative rock such as boulders or decomposed granite can also add tremendous appeal, particularly at front entryways and key areas of interest on the property.

Boulders can fill in a space and help make a landscape design look more "full" without adding a lot of extra plants which will require care.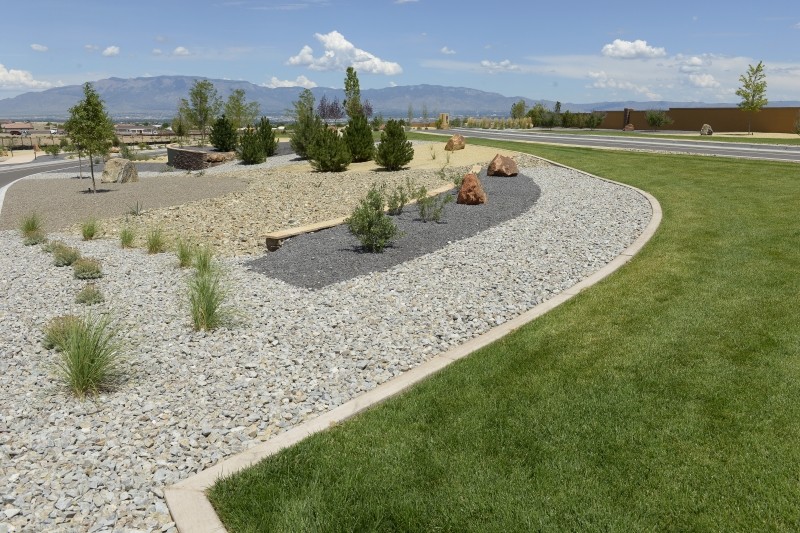 One of the main benefits of using rock is that it will never go out of style. Big or medium-sized boulders make a statement and fit right into the Arizona desert landscape. On top of that, rocks are also not going to need any upkeep or maintenance. They will continue to look great, year after year.
Decorative Stone can Also "Fill in" a Landscape
Oftentimes, when commercial property managers talk to us about their existing landscape gripes, a "sparse" landscape is one of the biggest concerns. This often happens when poor plant material choices were made and they begin to die off and leave gaps.

Of course, even well-cared for plants can eventually die off or start to look scraggly. Plants are living things and don't last forever. An older landscape may simply be in need of refreshing if there are a lot of bare areas.

As you think about creating a more robust landscape, it's not like you need to fill every inch of the plant bed with individual plants. You can successfully fill in a plant bed with stone to create beauty and interest.

Decomposed granite is often used as a choice and is valued for its color variety. We love using stone in landscaping as its low maintenance and continues to look great without any upkeep. It can add a lot of appeal around signage or in high-traffic areas where aesthetics are important.
It's Wise to Use Drought-Tolerant Plants in Commercial Landscaping in Phoenix, AZ
A lot of times when "drought-tolerant plants" are mentioned in landscaping, people automatically assume that their choices will be drastically limited and they won't be able to have a lot of color. But in reality, there are a variety of wonderful drought-tolerant choices that can give you great color and lots of interest, even with our dry, arid Arizona climate.

Plants that don't need a ton of water to look and perform well make a wise choice for the dry and drought-like conditions here in Arizona. Because of that, we're accustomed to using these types of plants in our landscape designs.

Here are some of our top picks.
Orange Jubilee: This moderately drought-tolerant plant can survive on minimal supplemental water in the summer. It features rich, lush foliage and clusters of orange, bell-shaped flowers.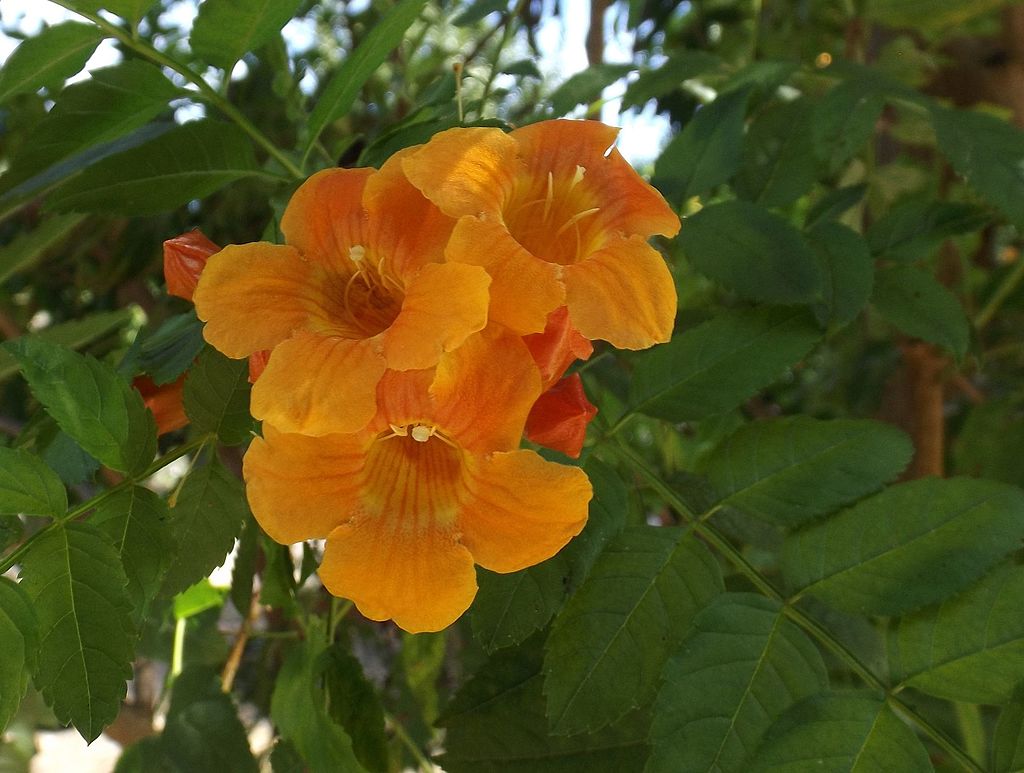 Yellow Bell: This beautiful plant thrives in the Southwest. Yellow bells is known for its long slender branches and its large, trumpet-shaped, yellow flowers are very showy against the lance-shaped, olive-green leaves.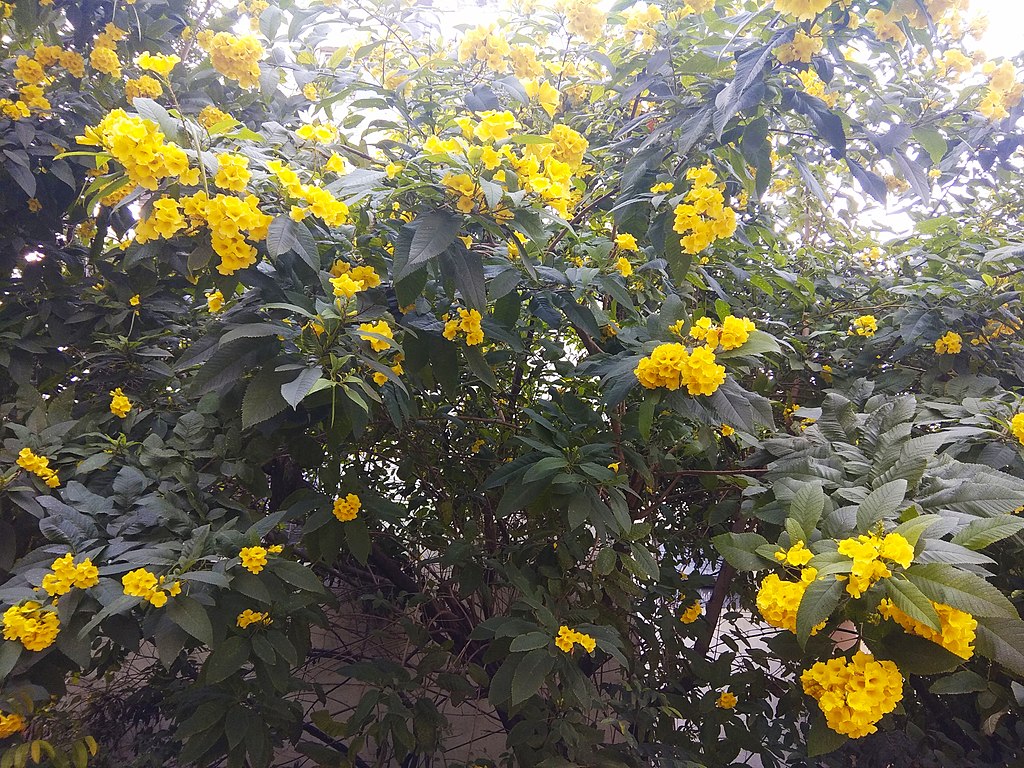 Bougainvillea: One of the most popular plants in Arizona, bougainvillea bloom from early spring to late fall. A very drought tolerant plant, their massive displays of bright flowers in many colors make them a popular choice for all types of landscapes.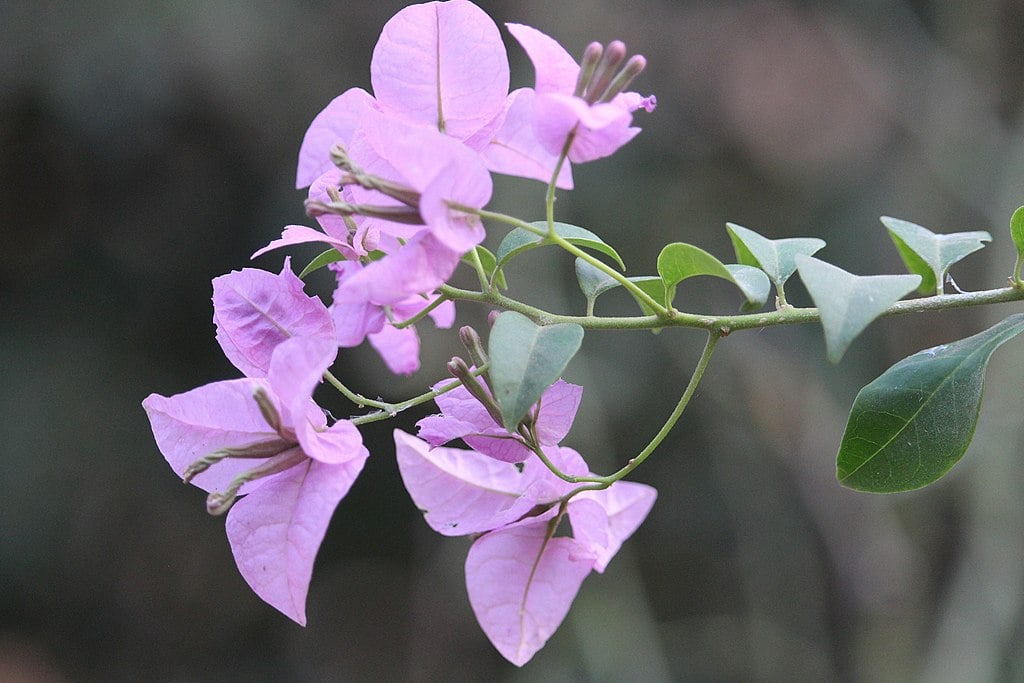 Torch glow: Distinct from a typical rambling Bougainvillea in form and shape, this plant is more bush-like with branches that often grow in straight spires or "torches" covered with hot pink/red flowers for most of the year.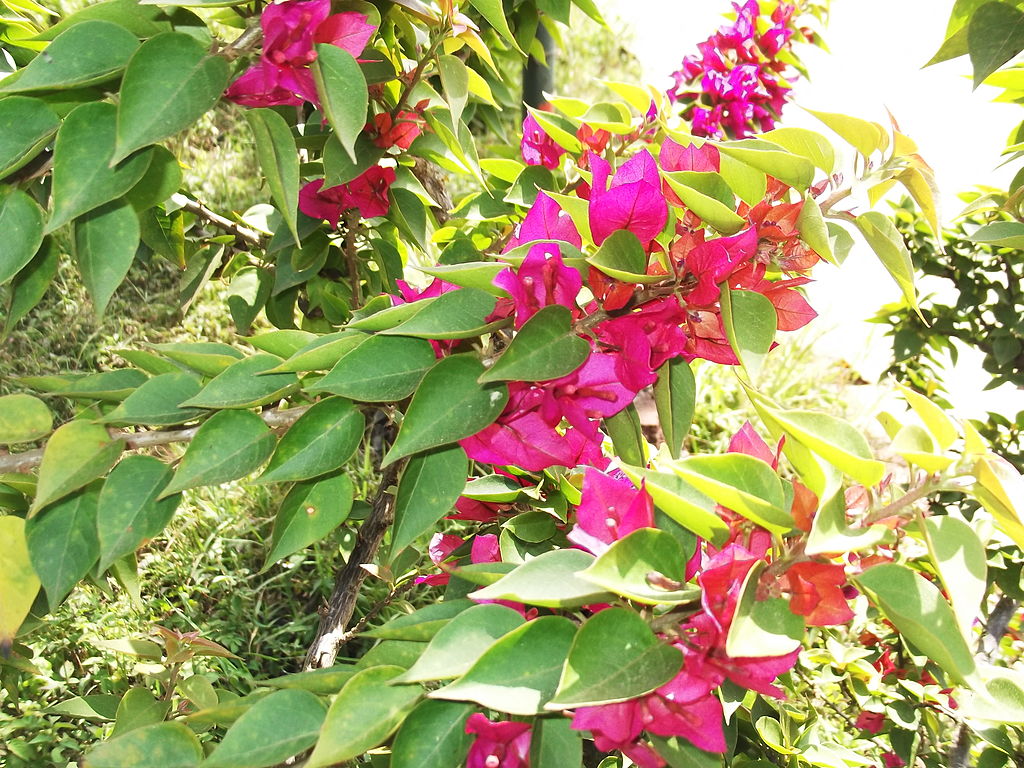 Plants Around a Sign Can Draw Attention
Strategically designing plants around a sign, such as at an entryway, can help draw attention. Of course, these selections need to be thoughtfully made. You want to choose plants that look great, such as those that offer bright bursts of color.

However, you also want to choose plant material that will remain relatively compact. If you choose plants that are going to grow over the sign and make it unreadable, then it defeats the purpose.

Some of the plant choices that we've used around a sign for commercial landscaping in Phoenix, AZ include the following suggestions.
Yellow Lantana: The round bloom clusters on this annual perennial start off yellow and then turn orange and red.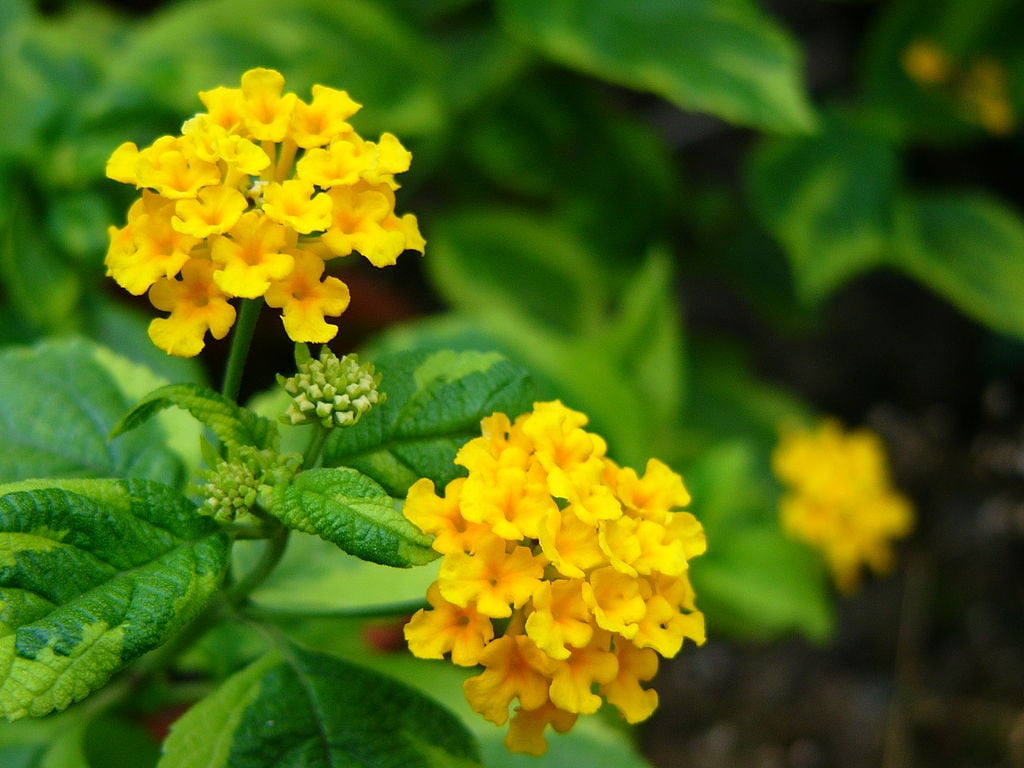 Ruellia: This beautiful flowering perennial has long, narrow foliage and bright bluish-purple blossoms. It can grow long and tall, making it a good choice to flank a sign (as opposed to being installed in front of it).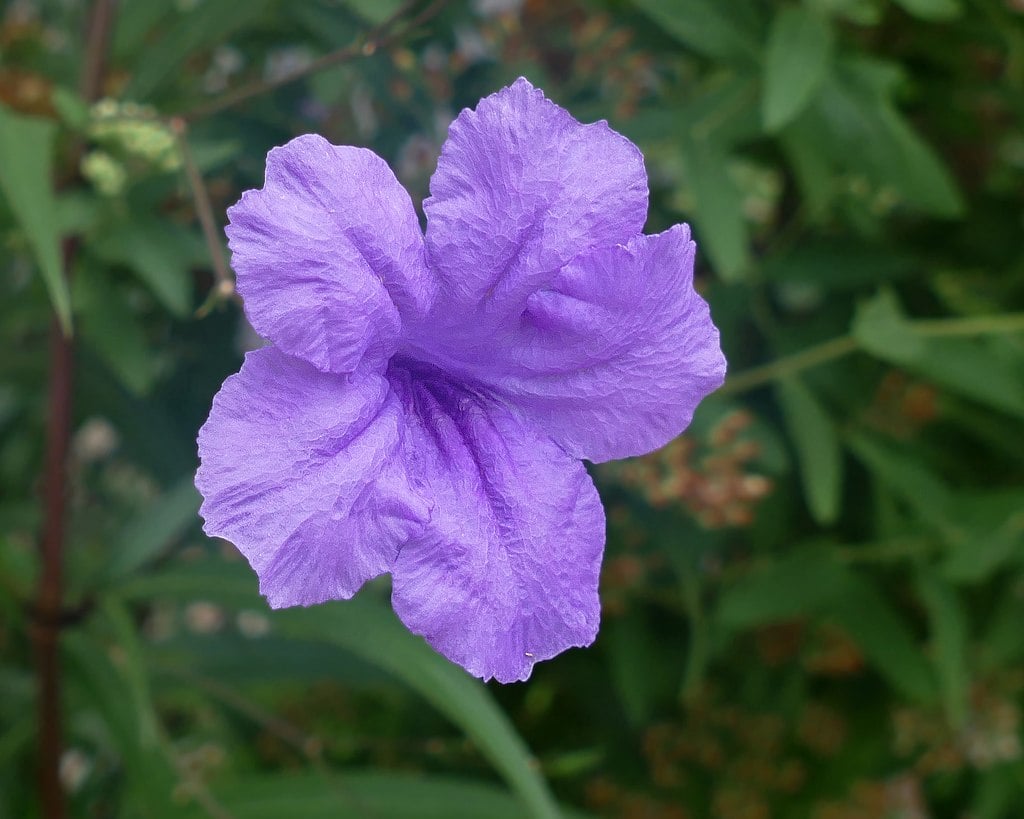 Dallas Red Lantana: This colorful plant has bright red flowers with golden highlights. It is known for its wide-spreading growth and fills in large areas with its bright green foliage. It can work in front of (or around) a sign.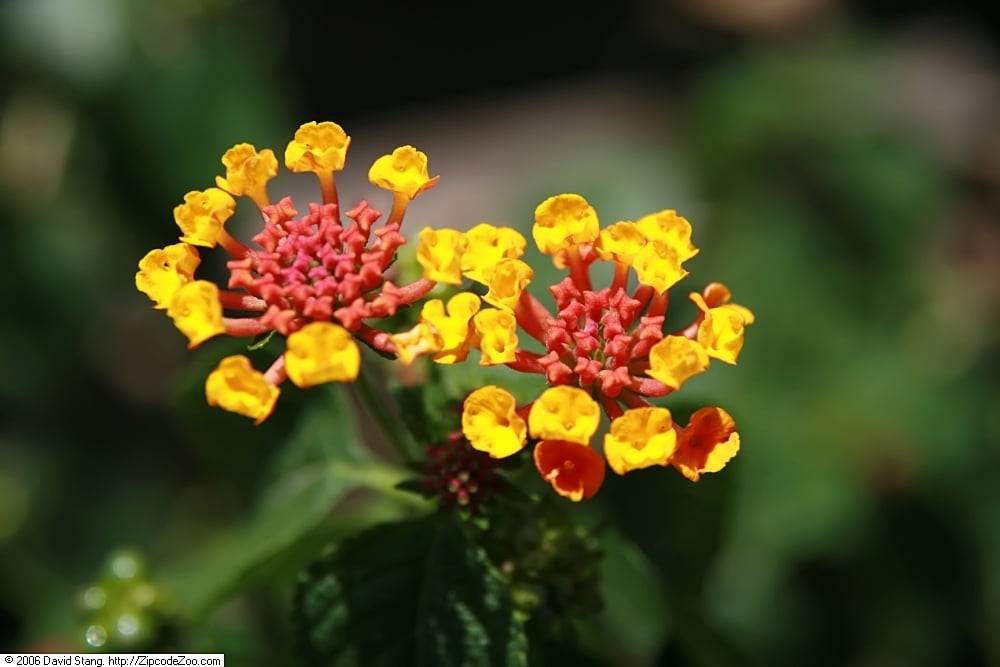 Plants in a Commercial Landscape Design in Phoenix, AZ Do Not Always Need to Bloom
There's no question that colorful blooms make a big statement. We love blooming plants that add color and interest to a landscape. But you don't have to limit your plant palette to only blooming plants in order to create an appealing landscape.

It's important to remember that plants are more than just their flowers. Many plants still add interest to a landscape without blooms. Some plants have colorful foliage, unique and interesting shapes, and appealing textures.

When you work with a landscape designer who has extensive horticultural knowledge you can feel confident that wise plant choices are made. We like to incorporate the ideal blend of both blooming and non-blooming plants to create a well-rounded landscape design that attracts attention.
Choosing Between Commercial Landscape Companies in Phoenix, AZ
Getting the best commercial landscape design in Phoenix, AZ comes down to making a wise choice amongst the companies offering these services. While you might assume that all landscape companies would be able to get you the same results, the truth is, they're not all created equal.

One of the biggest differentiators is working with a company that will be able to offer landscape design. After all, you want to be able to know what your future landscape will look like.

Working with a landscape designer also helps ensure that you end up with a customized and unique landscape that was designed just for your property. The last thing that you want is for your commercial landscape to look like every other one that you see. Unfortunately, some commercial landscape companies in Phoenix, AZ are known for creating these cookie-cutter designs.

On top of all that, you also want to choose a company that has extensive horticultural experience. As we mentioned, creating the optimal landscape design has a lot to do with making smart plant choices. This means choosing plant material that not only looks good together but will also perform well on your specific site. Everything from the soil conditions to the amount of sunlight plants receive will impact their performance.

You want to make sure that you're working with a landscape designer who knows what will look and perform best on your commercial property.
Working with Yellowstone Landscape for Your Commercial Landscape Design in Phoenix, AZ
At Yellowstone Landscape, we're putting a tremendous amount of thought and attention-to-detail into our commercial landscape designs. We want you to be able to feel confident that you're getting the most out of your investment with a landscape design that truly wows.

That means smart plant choices laid out in a thoughtful way that truly maximizes the appeal. It also means using additions like decorative stone and boulders where they can help enhance the overall look as a low maintenance addition.

It all comes down to your wise choice.

By making a smart decision in commercial landscape companies in Phoenix, AZ, you can end up with a landscape design that looks stunning and impresses everyone that sees it.

Are you ready to feel confident in your commercial landscaping investment? Request a consultation today. We'll meet to learn more about your property and its challenges and come up with a comprehensive plan to take care of all of the details for you.
Image Source: Orange Jubilee, Yellow Bell, Bougainvillea, Torch Glow, Yellow Lantana, Ruellia, Dallas Red Lantana