Posted by

Joseph Barnes on Jan 10, 2022 2:05:19 PM
We don't pull numbers from a hat when determining costs: Our commercial maintenance prices are based on concrete figures and expenses.
After 14 years in business offering a range of landscape services, we know how to estimate the cost to maintain a landscape.
To do that, we'll visit the site, talk with you about the area's needs and then explain the costs.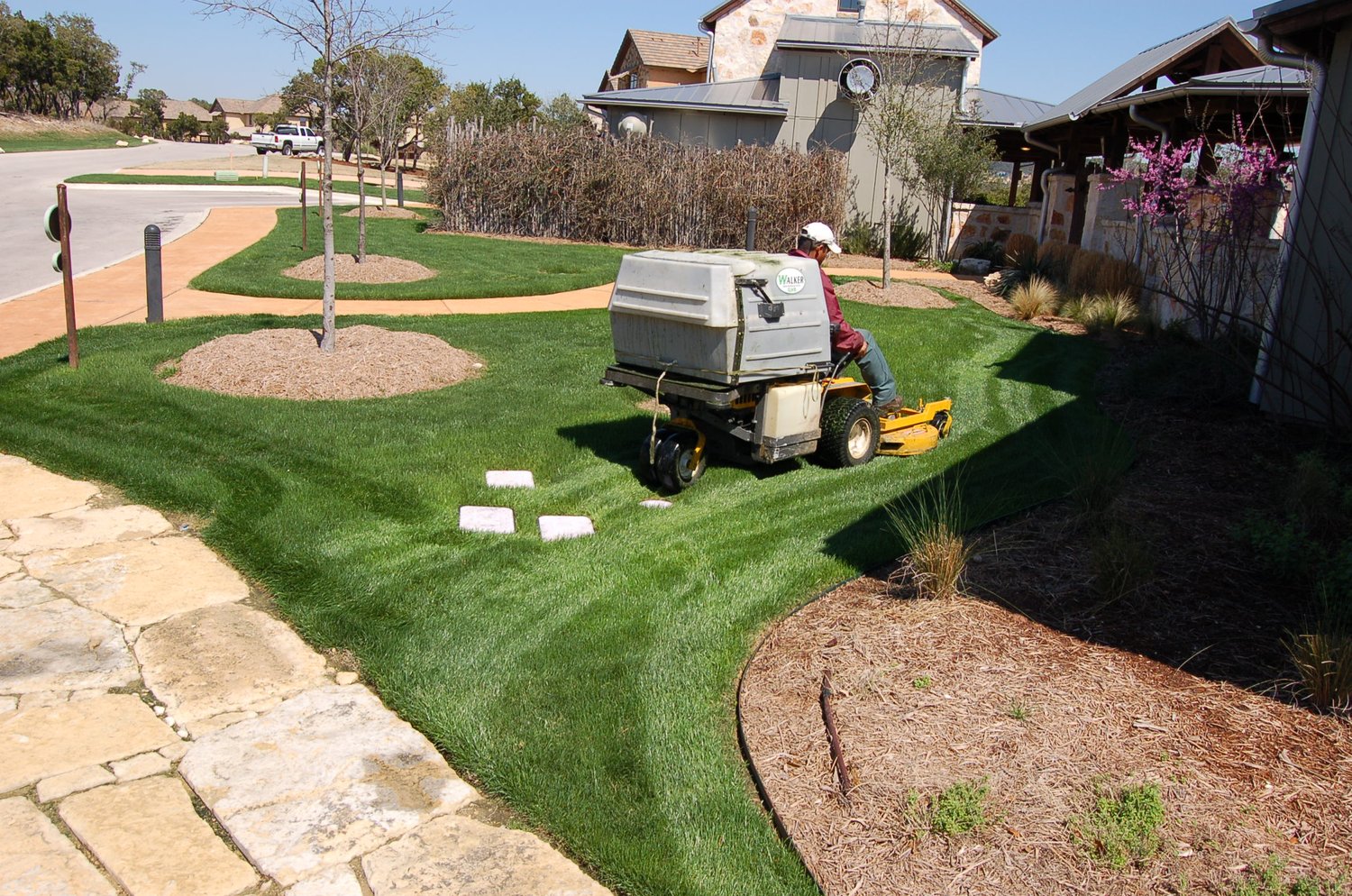 Be wary of companies that give you a quick number without gathering all of the needed information. The lowest price isn't always the best one, so it's important to know what all goes into the cost.
Here are five factors that affect the cost of commercial landscape maintenance.
Amount of Labor
Our biggest expense is our experienced team, and it's also the main cost with commercial maintenance work.
After looking at your site, we'll let you know how many people and how much time will be needed to maintain it — and how that translates into a dollar amount.
If the property has a lot of beds, trees, pests or rough terrain, for example, it will take more crew members and time.
Number of Site Visits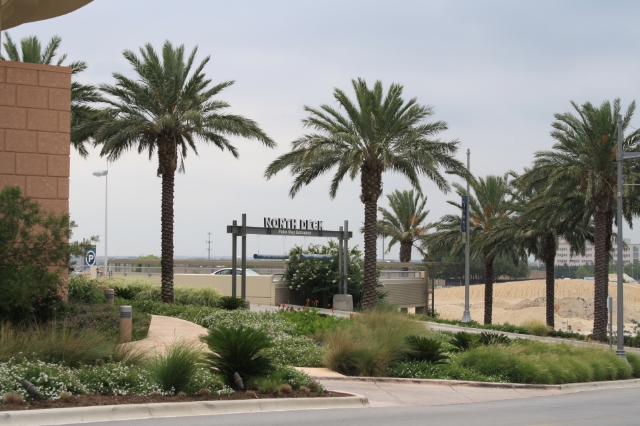 Do you want us on your property every day, once a week, twice a month or some other amount?
The frequency we are there will affect the landscape maintenance cost. Each time we visit, we use gas, time and equipment — which are all expenses for our business and play a role in the price.
How often we come to the site really depends on what you want and expect.
If the site has a lot of high-maintenance plants or high-traffic areas, you might need us to visit more often. On the other hand, if you only want the grass mowed and edged once a week, that will cost less.
The day and time of day you want the work completed can also have an affect on the cost. For example, if you want the crews there on the weekends or before or after work hours, it may cost a premium.
We might have to incur overtime to have our team show up early or after normal hours. It doesn't always mean a higher price, but it could increase the cost.
Size of the Property
Maybe the most visible cost factor is the size of the property's turf area.
We'll use the site's measurements, in conjunction with the other elements, to calculate the overall cost for maintenance.
The area's size, access and ease to maintain will also play a role in the price. For example, 100,000 square feet of turf on a football field is much easier and faster to mow than 100 parking lot islands that are 1,000 square feet each — although they have the same overall square footage.
Services Requested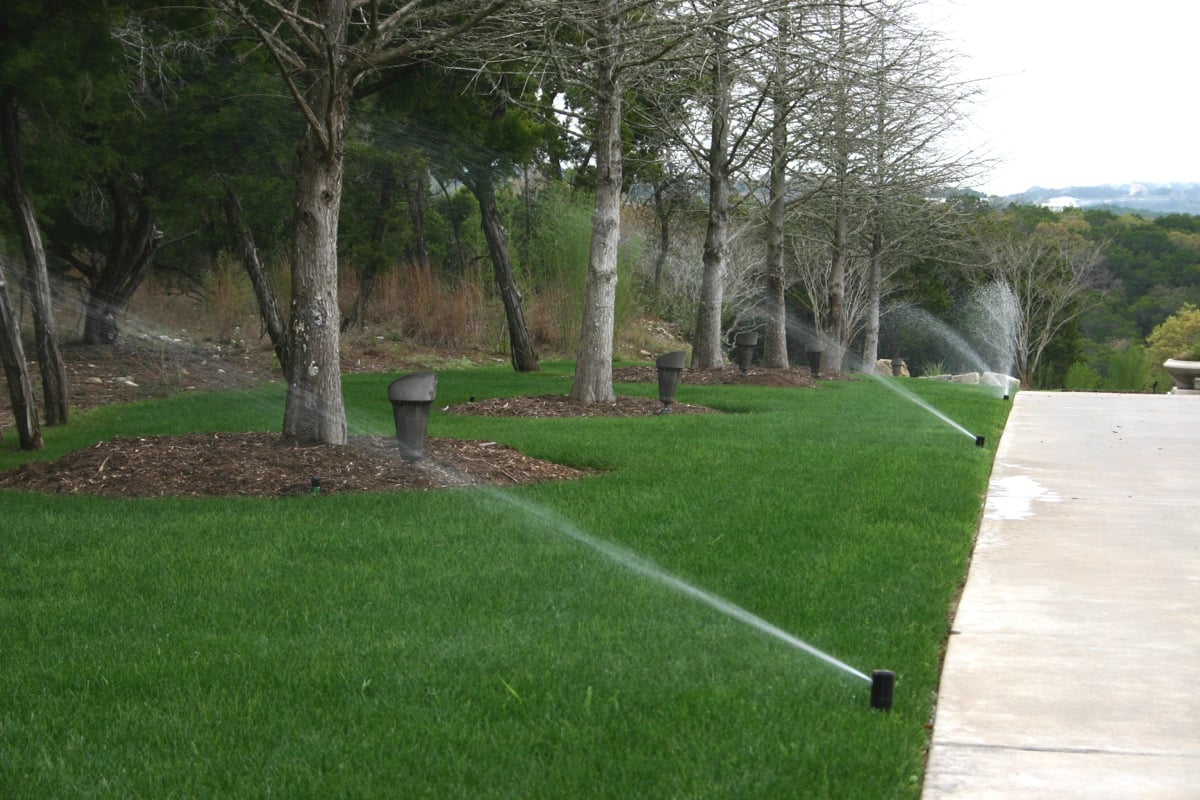 We offer a variety of commercial landscape maintenance services like mowing, edging, integrated pest management, blowing, pesticide and fertilizer treatments, tree and shrub pruning, and irrigation management.
Each task requires specific equipment and personnel that we have to transport to the site.
We use the best — not the biggest — piece of equipment for each site. So we don't put a 72-inch riding mower on a medium-sized area just to save time.
Landscape's Conditions
If the commercial project has been well maintained in the past, it might not require much work to keep it looking its best.
However, if there are broken irrigation system heads, overgrown plants, pest infestations or other issues, it will take us more time and energy to bring the landscape to a level where we can maintain it.
That is also a factor that will affect the cost, but it's normally an upfront expense to get the landscape to a manageable level. Then, we can just maintain the landscape from that point forward.
Request a consultation today. We'll meet to learn more about your property and its challenges and come up with a comprehensive plan to take care of all of the details for you.