While the Daytona International Speedway has always been a draw to the Daytona Beach area, other the speedway and the beach, there hadn't been many other amenities for visitors—particularly within walking distance of the world's most famous racetrack.

The development of ONE DAYTONA, a lifestyle and entertainment center directly across the street from the Speedway has changed all of that. Only about four years old, ONE DAYTONA was developed to provide exclusive retail and restaurant experiences to area visitors. It also features a movie theater, outdoor entertainment spaces, and two hotels so that visitors can stay right on site. There are also apartments for those who want to make the area their full-time residence.
An Overview of this Daytona Beach Commercial Landscaping Project
Ensuring that the retail center landscaping is always looking its best has been central to the overall visitor experience. With so many of the visitors using ONE DAYTONA's outdoor spaces, finding the right commercial landscaping in Daytona, FL was key.
Yellowstone Landscape is proud to be ONE DAYTONA's exclusive commercial landscaping partner.
Enhancing Visitors' Overall Experience
The mixed-use development space was created following a billion-dollar renovation to the Daytona International Speedway which completely modernized the track. During this time, it became apparent that there was a need for additional attractions to provide visitors with plenty to do in between races and events.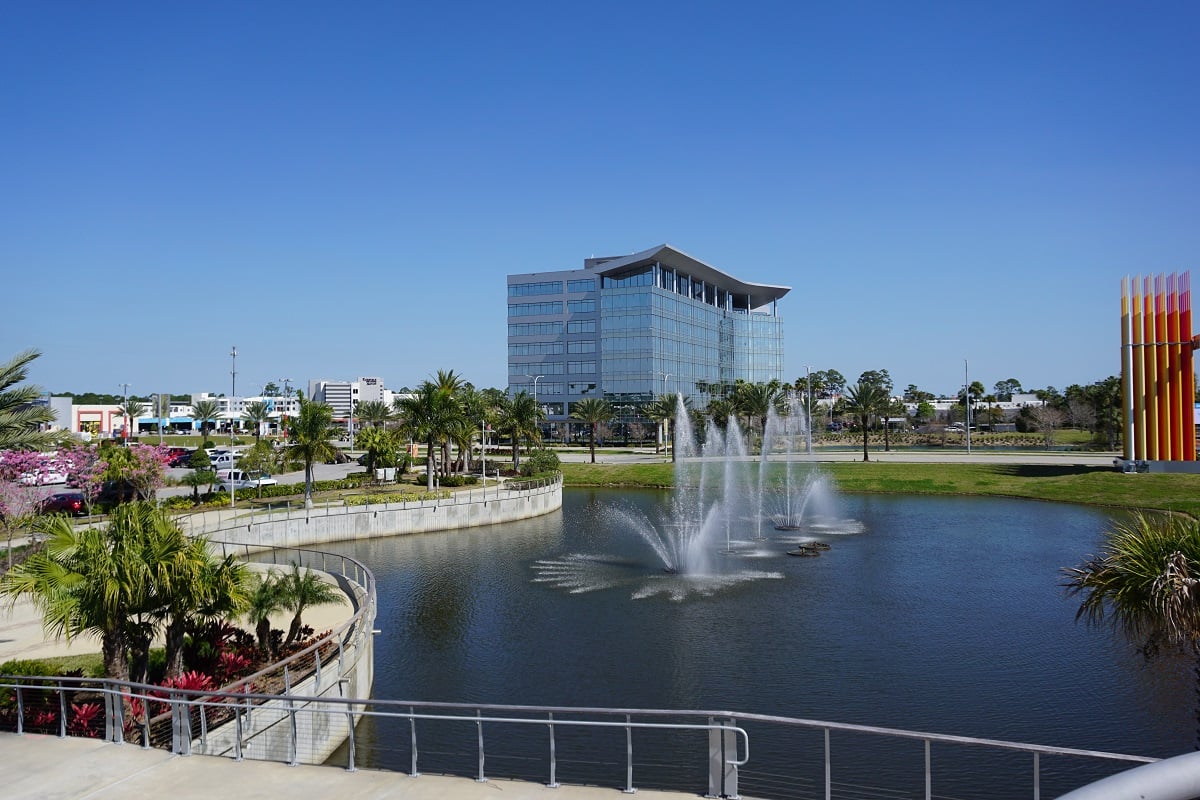 ONE DAYTONA features a variety of different restaurants and shops. But a big draw are the outdoor areas, including fountains that double as a splash pad zone as well as Victory Circle, which is referred to as the "epicenter of entertainment." This outdoor destination spot features post-race and party events, community performances, and often incorporates professional fountain shows (with music and lights) into the entertainment lineup.

In order to keep all of these spaces welcoming and up-to-par with the overall exclusive guest experience, Yellowstone Landscape has worked closely with ownership to meet their needs. Guests have high expectations and we understand that the landscaping is an important piece of that.

This includes the experience on the grounds of the retail and restaurant locations as well as the hotels. In fact, as ONE DAYTONA has been pleased with the commercial landscaping services we've provided, they've continued to add to our contract. We now maintain the landscaping for nearly the entire area.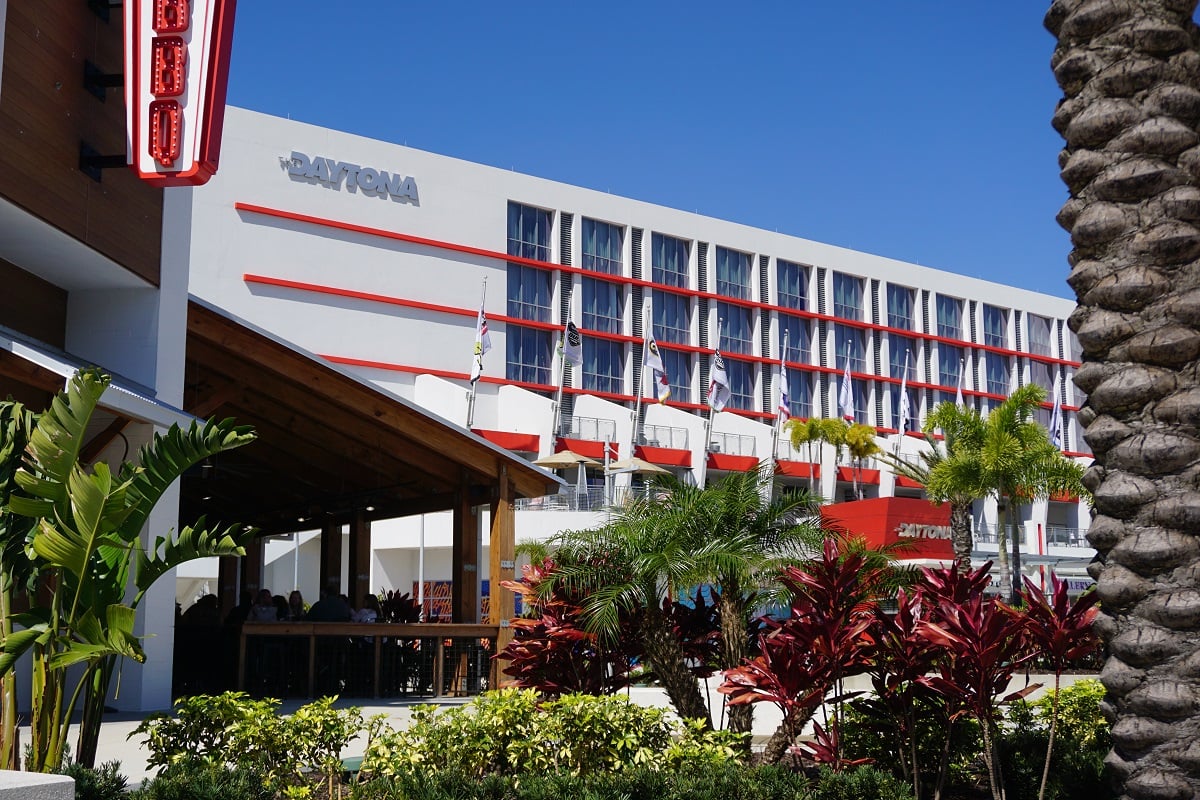 Dallas Elwell, the Sales Manager at the Fairfield by Marriott hotel in ONE DAYTONA, says that she has a multi-faceted appreciation for Yellowstone Landscape.

"Their attention to detail, the communication and response time, and their creativity make them stand apart from most other landscaping companies," Ms. Elwell shares.

Ms. Elwell adds that how the property looks on the outside is just as important as how it looks on the inside, so landscaping is critical. Guests in Daytona Beach, FL are definitely spending a lot of time outdoors.
How Retail Landscaping Helped Overcome Challenges
With so much to do, ONE DAYTONA has been the perfect addition to the area.
But when the COVID-19 pandemic struck, this retail shopping center experienced challenges like so many others. With fewer guests coming to visit, there was a period of uncertainty. But instead of focusing on the negatives, they took this time to improve their space even further adding some new plantings and keeping their retail center landscaping in pristine shape.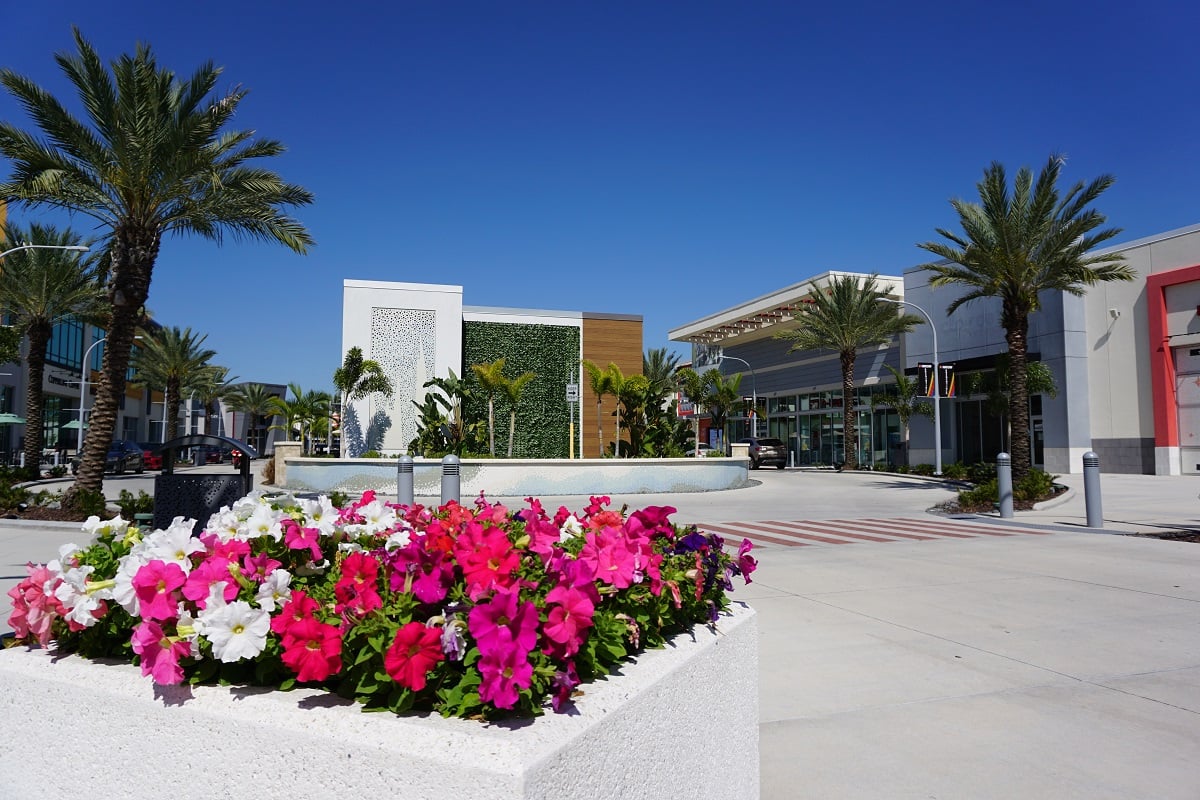 They also got incredibly creative in using their outdoor spaces. ONE DAYTONA quickly found ways to use these outside areas to the fullest so that they could safely welcome guests back even when indoor space was not being utilized.

Now, much has returned to normal in the area. Having kept their retail center landscaping in optimal condition, guests were immediately welcomed back when the time was right. There was no downtime in preparing to reopen. ONE DAYTONA had their engines revving and were ready to go.
Creating a Destination Location
ONE DAYTONA is a great example of how ownership can work closely with commercial landscaping in Daytona FL, to help create an impressive destination that draws in lots of visitors.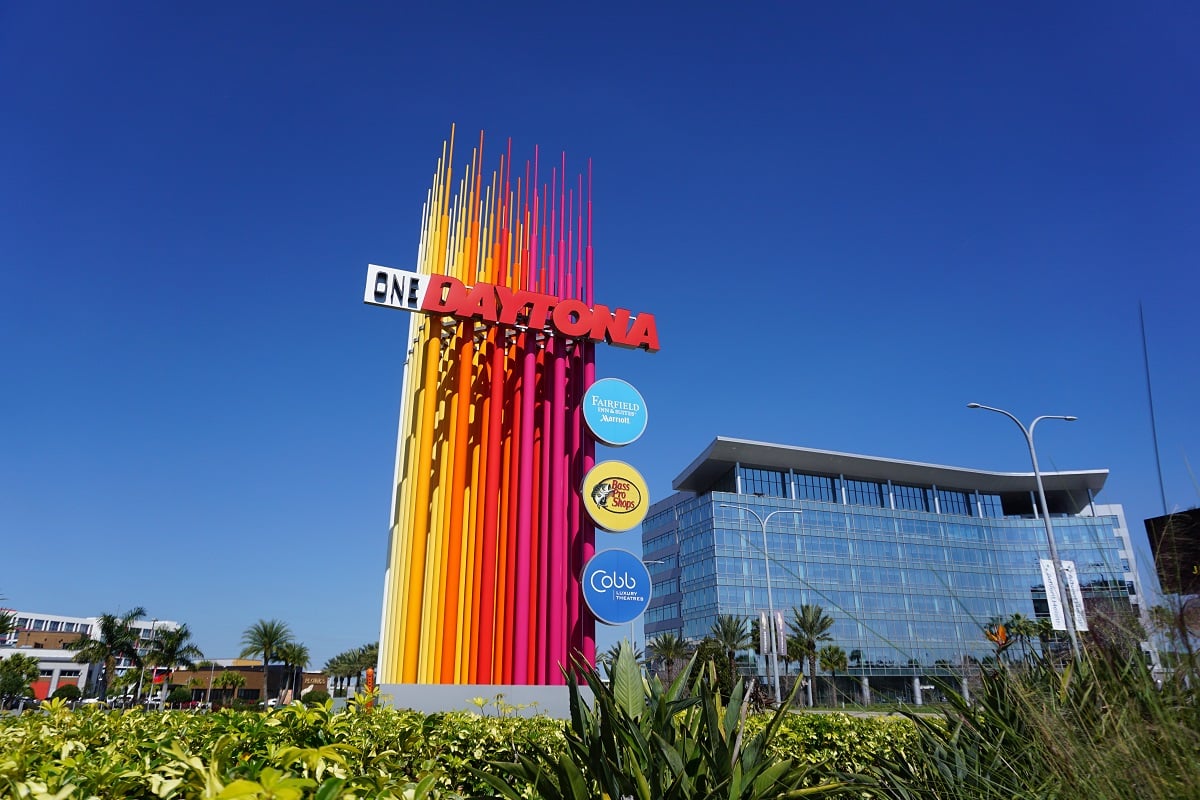 This is a location that truly understands the value and importance of appealing outdoor spaces. While the outdoors were always an attraction in a warm-weather location like Florida, the Covid-19 pandemic has created more interest than ever in spending time outside.

This has put the spotlight on commercial landscaping.

There really is no room for error when the landscaping results have a direct impact on guests' overall experience. ONE DAYTONA has become a prime destination location and their beautiful grounds are a key part of a visit there.
Better Together
At Yellowstone Landscape, we take pride in our ability to listen. We know that right now many clients are looking at ways to differentiate their outdoor spaces and they're interested in drawing in more guests. We're here to offer creative solutions as well as to listen to exactly what you're looking for.

We also take a lot of pride in our partnerships and feel that it is our ability to work together that allows for the greatest success.

Our goal is always to make YOU look your best.

Outdoor spaces have always been the first thing that people see, but now, more than ever, they're becoming a central part of the destination itself. With more people spending time outside, you need your commercial landscaping to be impeccable.

We're proud to be the commercial landscaping partner of ONE DAYTONA and feel it's a great example of the amazing results that can happen with the right partnership.

Do you have a commercial landscaping project in Daytona, Florida that you'd like to talk about? Request a consultation today. We'll meet to learn more about your property and its challenges and come up with a comprehensive plan to take care of all of the details for you.