Any time that we partner with a property as their commercial landscape provider, we understand the importance of working within the guidelines of the region or the location we're in.

For vacation destinations, there are often aesthetic standards that we must meet and uphold.

This was certainly the case for Mariner's Watch, a vacation home community located on Kiawah Island, South Carolina. Mariner's Watch has been described as feeling reminiscent of turn-of-the-century seaside retreats. The villas are charming and also have direct oceanfront access, making it a desirable location for vacationers.

Those who visit this location not only enjoy the proximity to the Atlantic ocean but also the beautiful biking and walking trails within the community. They are bordered with native grasses and ground cover for natural appeal.

There's no question that those who come to stay at Mariner's Watch want to experience the natural beauty of the surroundings. Therefore, any landscaping work that we do must help to uphold the attraction to the area while not overstepping on the natural aesthetics.
Kiawah Island also poses some unique challenges that we have found effective ways to overcome so that we can deliver the best results.

Here's a little bit more about the work that we do for Mariner's Watch and what makes it special.
Preserving the Natural Aesthetic of the Island is Paramount
One of the most important aspects of the work that we do for Mariner's Watch is that it is in line with preserving the natural aesthetic of the island. In everything that we do, we're keeping the natural beauty of the island at the forefront of our actions.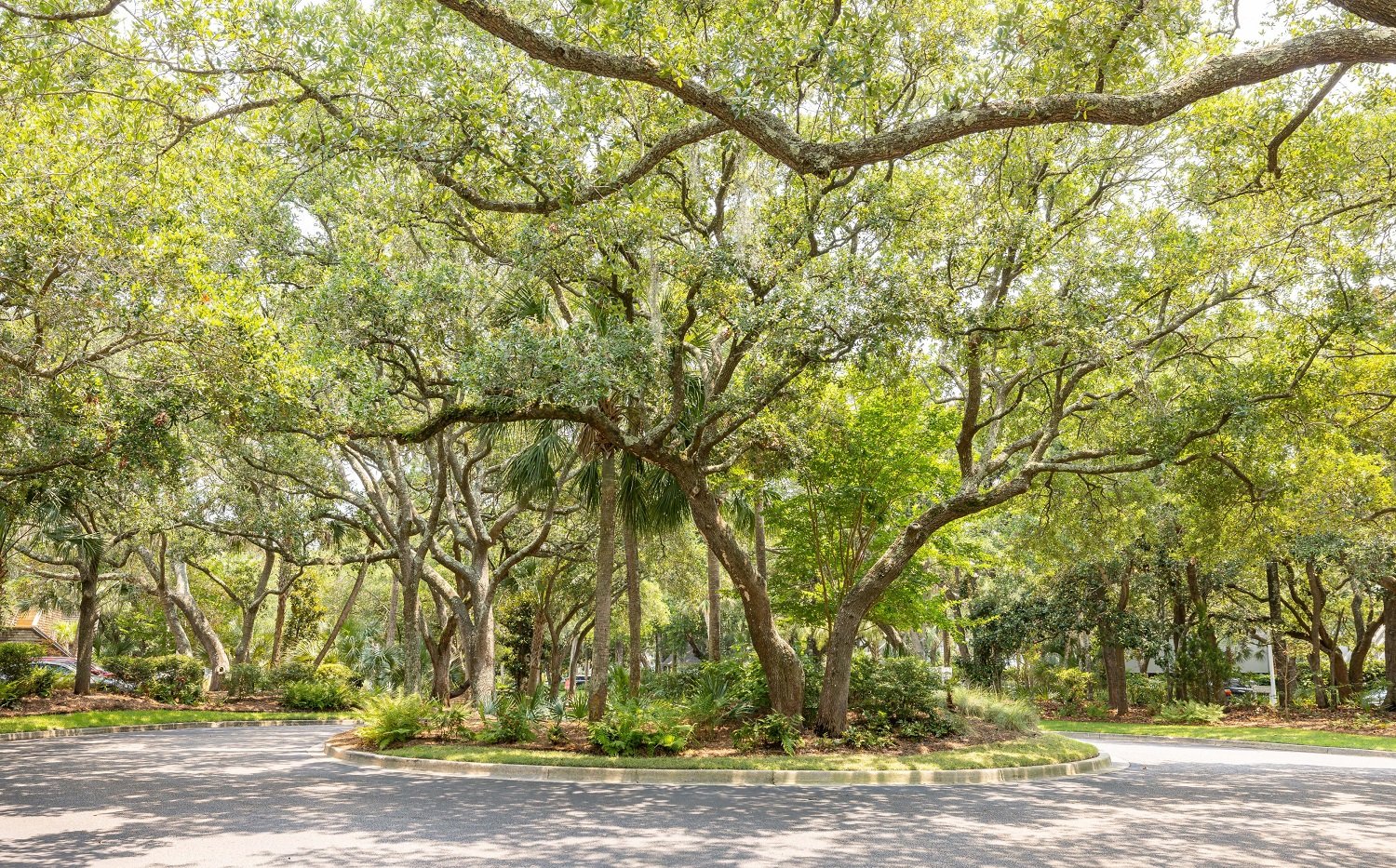 That means that with this vacation property, we've taken special care to ensure that any landscaping additions match the overall look and feel of the surrounding island. The goal is to ensure that landscaping additions are not outcompeting nature in a way that detracts from the overall experience.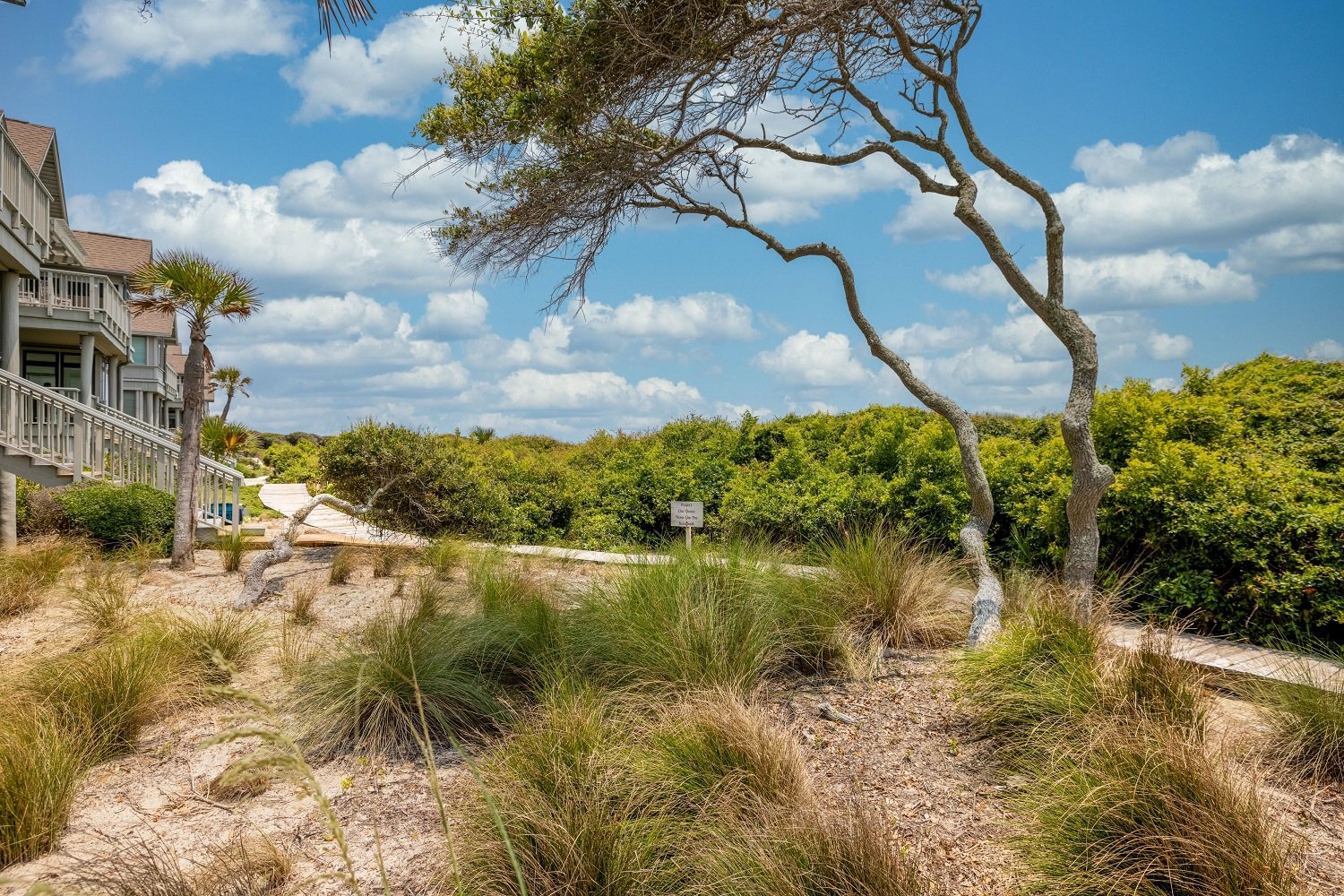 In fact, the island has rigid guidelines that encourage a more natural appeal to any landscaping displays. That means that instead of large seasonal flower displays and showy signage, something more subtle is encouraged.
Overcoming Special Challenges to Get the Best Results
Any property comes with its own unique set of challenges and Mariner's Watch is no different.

There are several challenges that we have had to face and overcome on this property.
The Regional Climate and Location
For one, the climate poses some difficulties. The community sits directly on the Atlantic Ocean and is subject to the challenges that come with the salt air.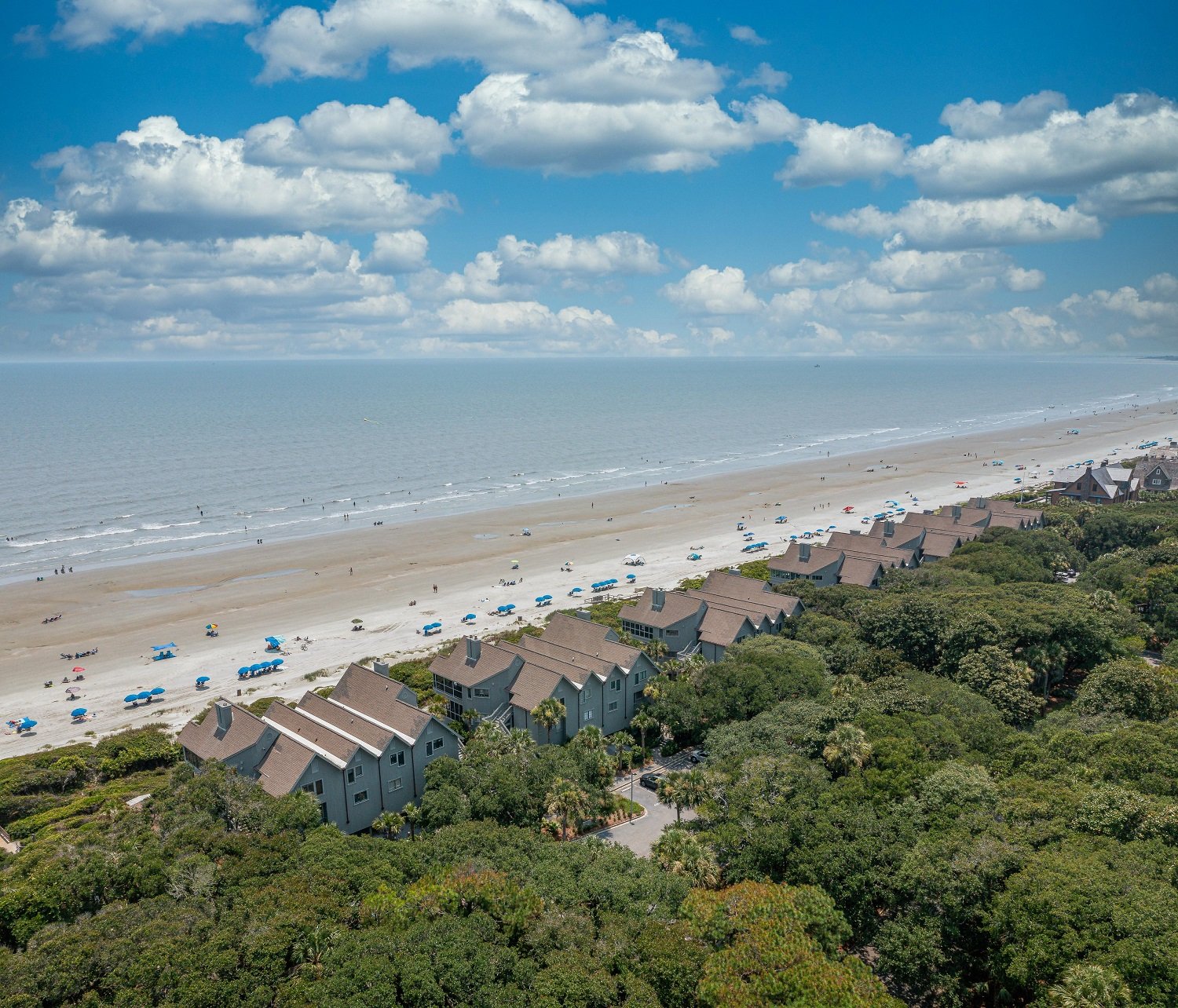 Also, many large, mature live oaks make turf growth a challenge in a variety of areas of the property. This lead to the decision to replace many of these areas with native plantings and ground cover.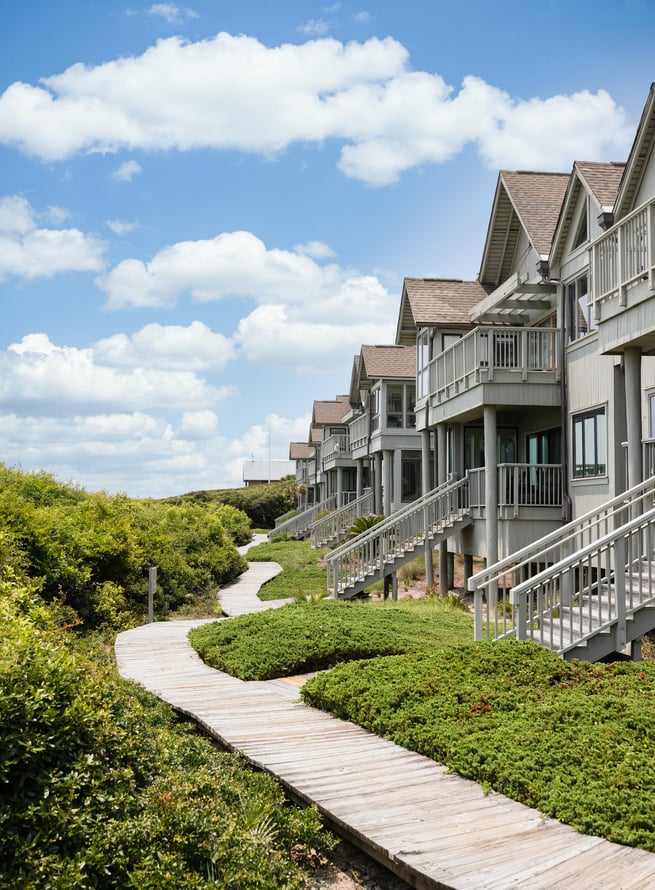 This not only solved the issue of not being able to grow grass but also kept the landscaping in line with the natural aesthetic.
Working Amongst Local Wildlife
We've also had to take special care with the local wildlife which roams the island in abundance.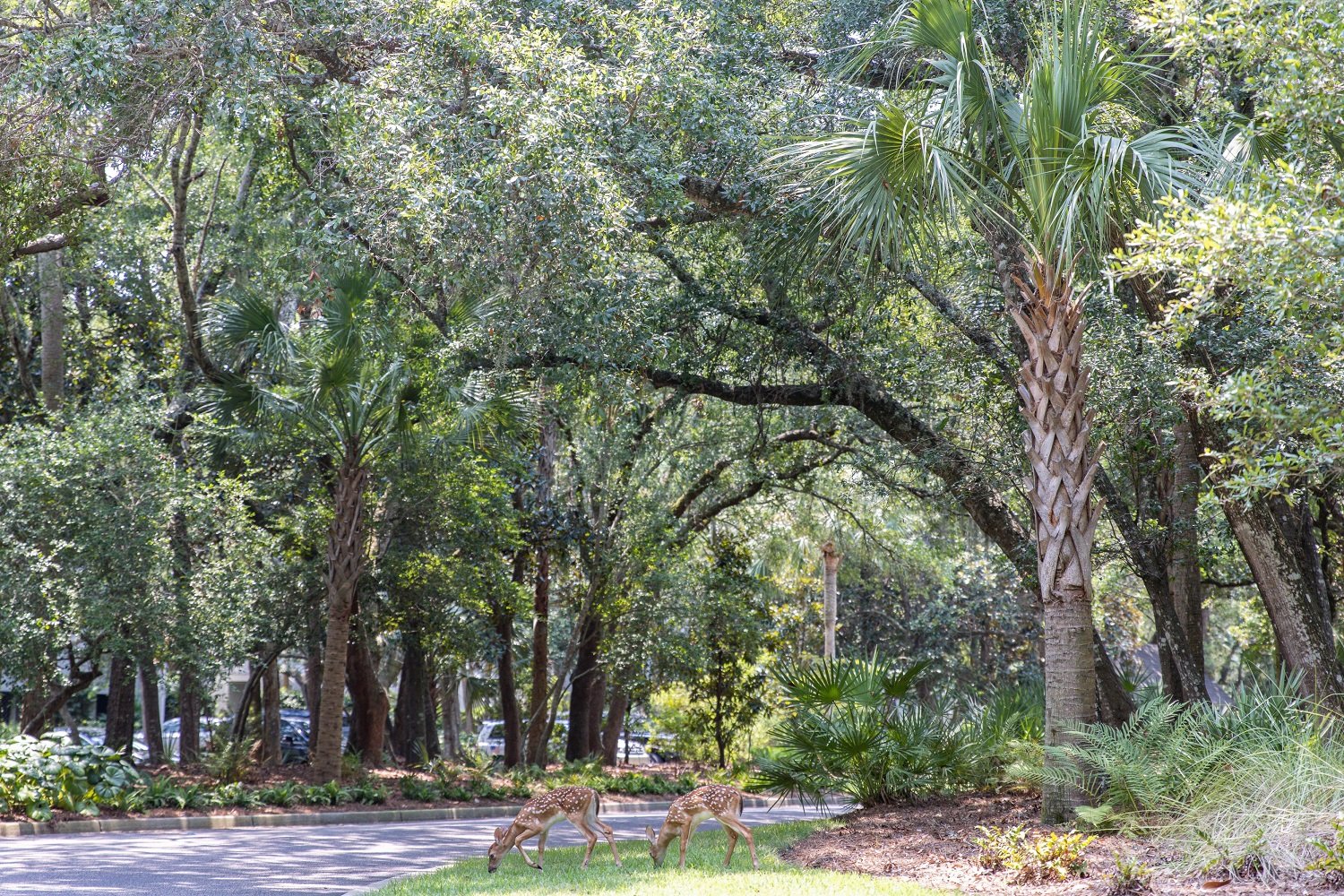 The gorgeous natural surroundings and the roaming creatures are part of the appeal of Kiawah Island—but they can pose unique challenges to the plant material. Plants can easily be trampled or become a buffet lunch. Still, our landscape professionals understand the importance of never disturbing the activity of the local wildlife.

So, we've taken special care to work around the animals.
Working Around Vacationers
Finally, we are also highly cognizant of the fact that we never want landscaping activities to have a negative impact on vacationers' experiences. Being a vacation community, we have taken special care to service the property when guests are least likely to be disturbed. This gives them full access to the property's many walking and bike trails without being in their way.
Choosing a Commercial Landscaping Partner Who "Gets It"
At the end of the day, the success at Mariner's Watch on Kiawah Island boils down to great communication and taking special care to meet the requirements and needs not only of the client but of the greater community (the island) at large.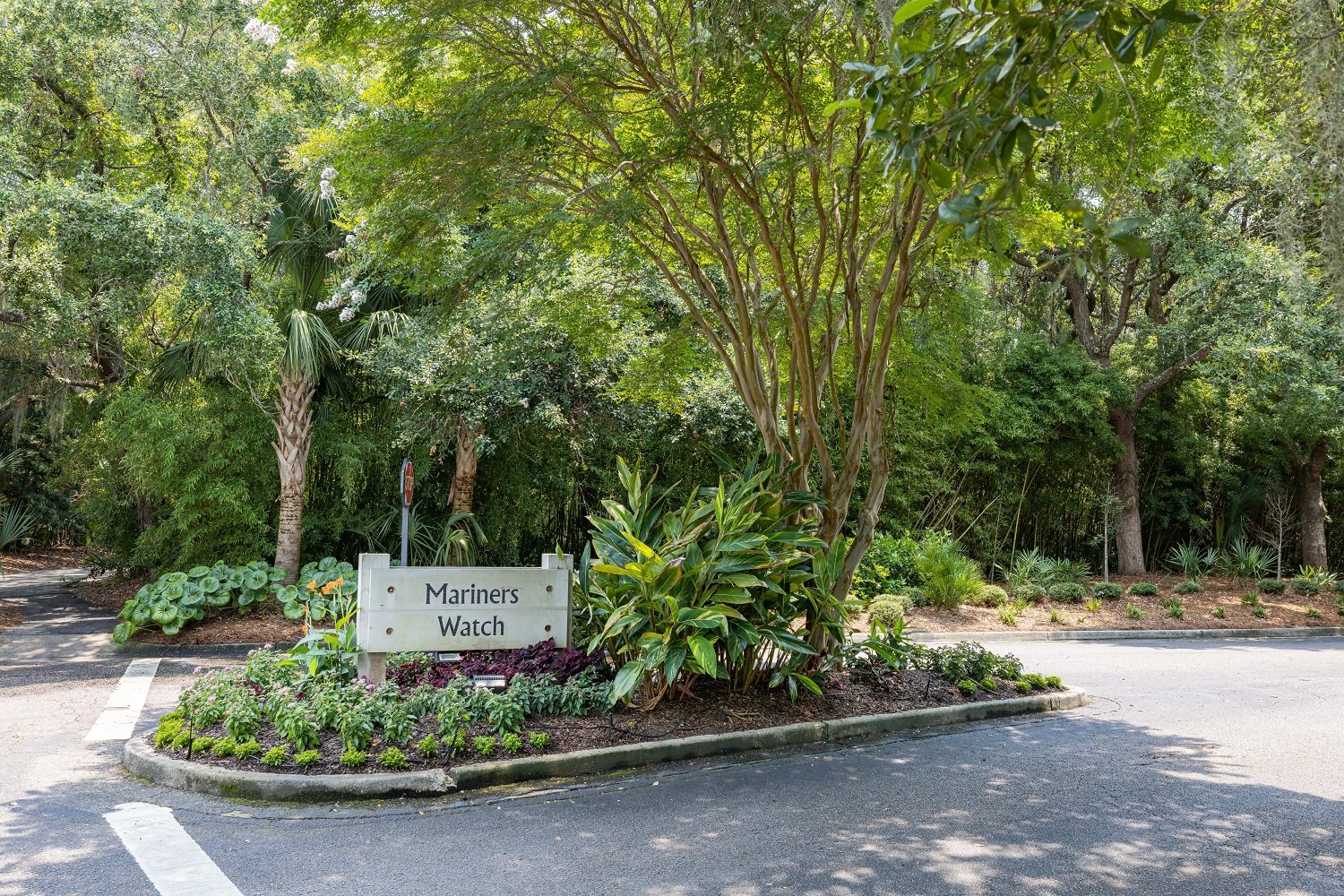 Truth be told, this is not something that every commercial landscaping company could achieve with the same success. When you have a property that requires close adherence to guidelines, you truly need to choose a commercial partner that prioritizes excellent communication.

You also need a commercial partner who is able to make those special accommodations and who "gets" what will make the results and the experience best for everyone.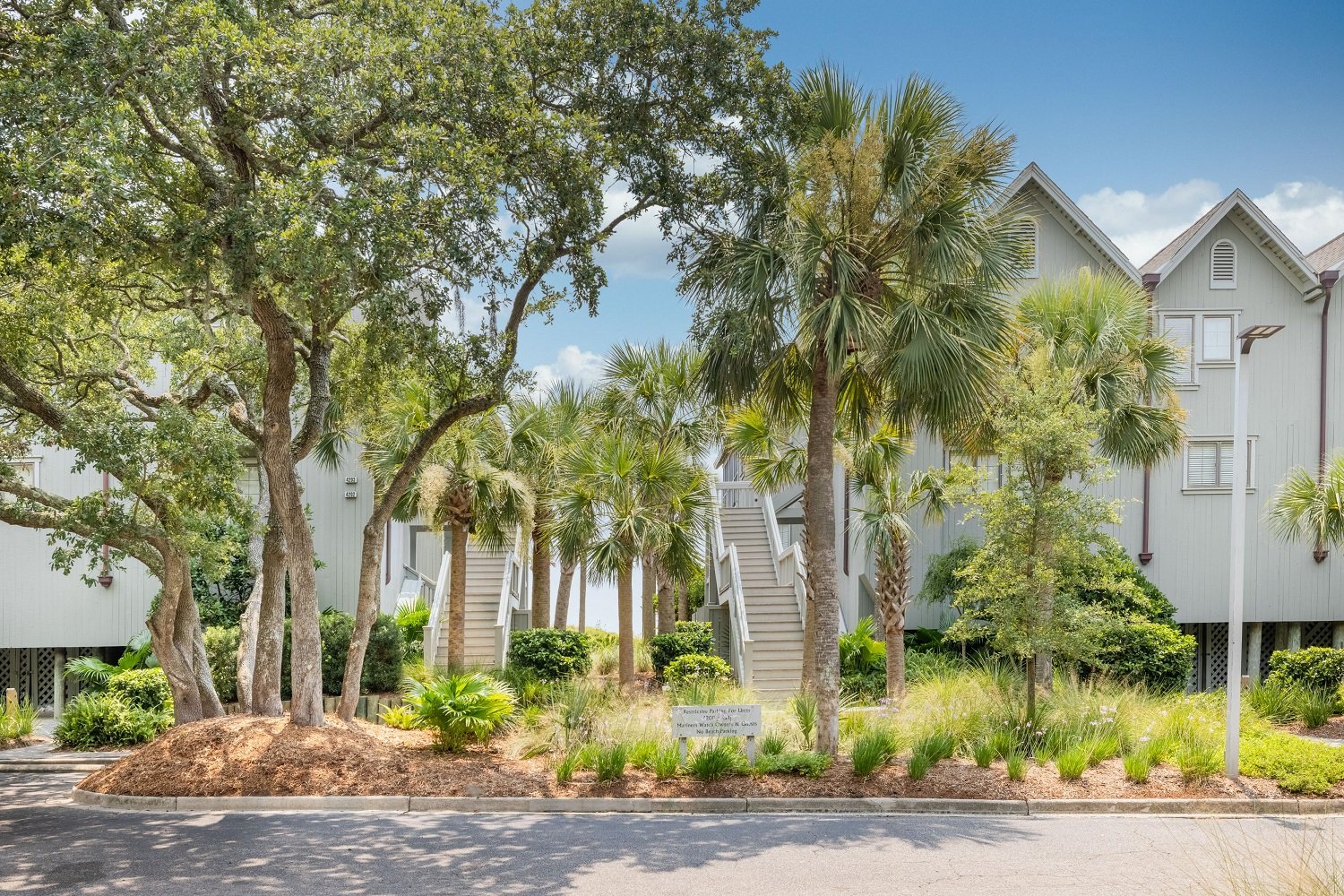 A commercial landscaping company that ends up sending their crews out at a prime time when vacationers are going to be enjoying the walking trails or biking trails can end up creating a negative experience for those vacation homeowners or guests. While it sounds like a simple problem to solve, we suspect you've probably had experience with a landscaper (or another service provider) in the past who didn't listen—or who just didn't get it.

Or maybe they did get it, but something got miscommunicated along the way. Communication is one of the biggest problems in service industries. When goals and priorities aren't communicated properly, unnecessary trouble can arise.

The point is when it comes to preserving not only the beauty but also the experience of your commercial property, you can't trust your landscaping services to just anyone. You need a trusted partner that will help meet everything you're looking for while adhering to any guidelines you must meet and making sure that special care is taken where needed.

At Yellowstone Landscape, we take all of this quite seriously. We understand that the services we provide have a direct impact on owners' and guests' experiences and that's not something we take lightly.

At the end of the day, if you're looking for a partner that you feel you can trust and who will deliver peace of mind, we are ready to help. Together, we can be a strong team and achieve the goals that you're looking to fulfill.

Are you a property manager for a vacation community looking for a commercial landscaping partner you can count on? Request a consultation today. We'll meet to learn more about your property and its challenges and come up with a comprehensive plan to take care of all of the details for you.