When it comes to resort and hotel landscaping, the relationship with your commercial landscape provider is so important. They must understand your brand and in many ways become a part of your team. After all, the outdoor spaces of resorts and hotels are often an integral part of guests' overall experience. This is true from the time that guests pull up to your property and see the front entrance, until they depart and return home. Outdoor areas are often your main attractions, with guests expecting their time to be spent outside, particularly in warm-weather climates.

Hammock Beach Golf Resort & Spa in Palm Coast, Florida is a great example of the success that can be achieved when a strong partnership is formed between a resort and their landscape partner.
Yellowstone Landscape has been the professional landscaping partner for this premier oceanfront destination golf resort since its inception. Hammock Beach Golf Resort & Spa is a 500-acre, AAA Four Diamond resort community that is committed to offering its guests a top-notch experience. In doing so, they have always understood the value of having a strategic landscape partner on their side.
A Strong Resort Landscaping Partnership from Day One
Our long partnership with Hammock Beach Resort began when the property was built and Yellowstone Landscape completed the initial landscaping installation work. That was more than 15 years ago and Yellowstone Landscape has been maintaining the property ever since.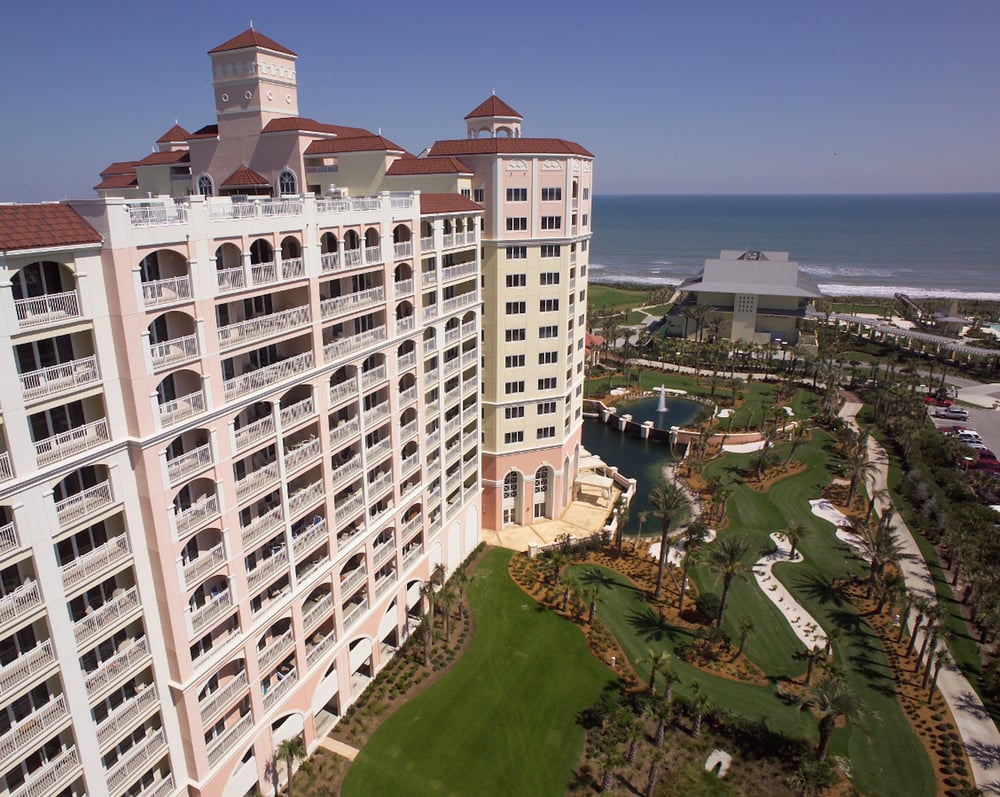 Of course, a lot has happened throughout that time. As a premier vacation destination, Hammock Beach Resort is subject to dealing with the twists and turns of a rocky economy. We've been there as they faced the economic downturn that started in 2007. We've also been there as they've gone through more sales and changes in ownership. We were there as they dealt with the catastrophic impact of Hurricane Matthew in 2016 (from which they took a direct hit).

And of course, we've been there through the difficult times that have arisen as a result of the COVID-19 pandemic—certainly an event that has taken the largest toll on the hospitality industry.

Through each of these challenges, Hammock Beach has persevered and come out stronger on the other side. And as their landscaping professional, we've been there to help.

During these different times, their needs have evolved and changed and we've been able to adjust our service level accordingly. So much of this comes back to that strong partnership. Even as the resort has gone through ownership changes, we've been able to continue to maintain a great relationship.
When Resort and Hotel Landscaping is Built on Mutual Trust
One thing that has helped facilitate such a strong, long-term relationship has been the respect for one another and trust that each side has in the partnership.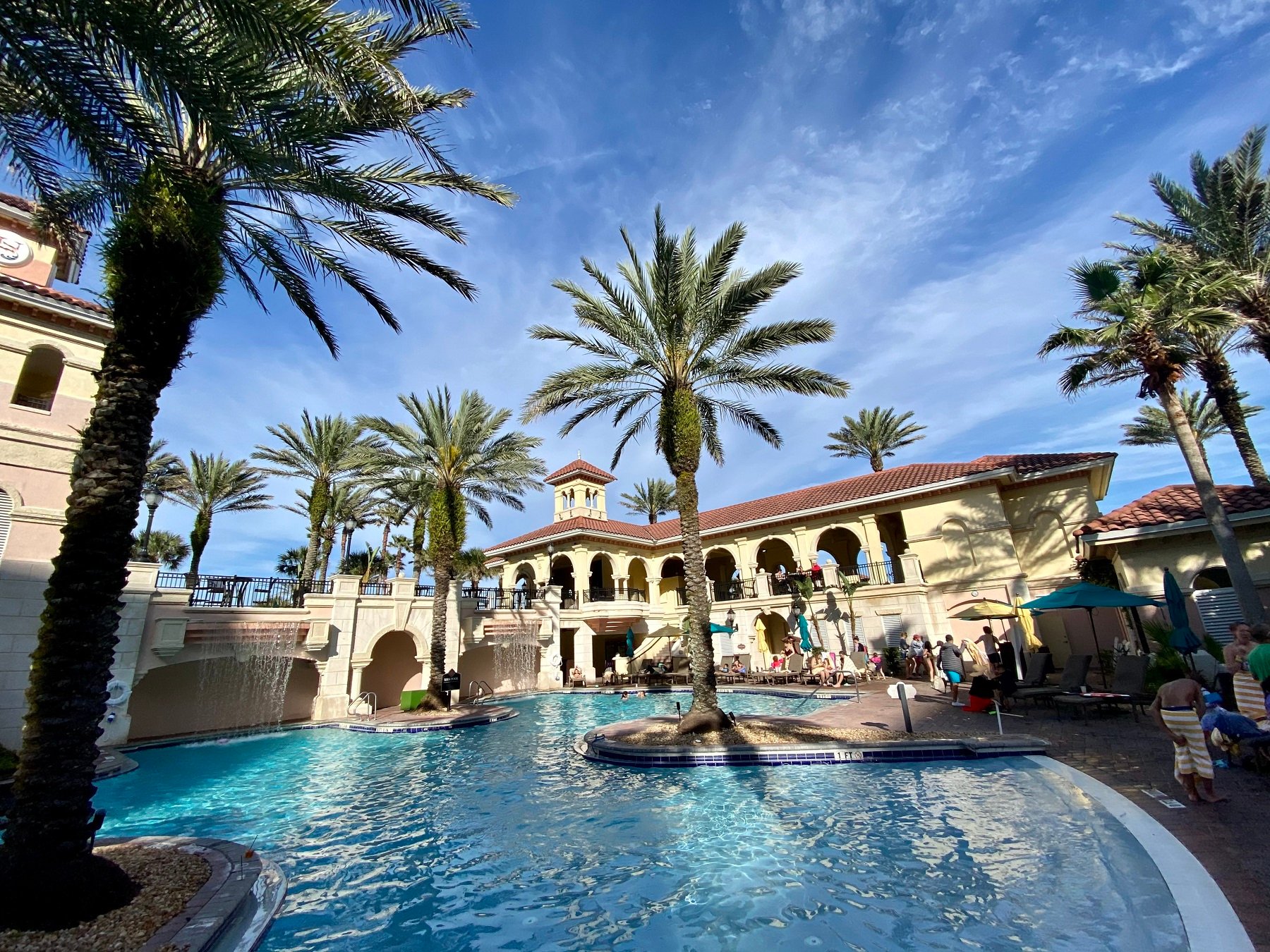 In fact, it's a great honor that our Hammock Beach Resort has our landscaping crew wear Hammock Beach uniforms while working on their property. That's a visible example of how much they trust us and value our relationship that they view as a part of their team.

Being an always-busy, family-friendly resort, one of our big challenges is that we're always working around guests and their enjoyment of the property. But we're incredibly honored that Hammock Beach trusts that we take that responsibility seriously and are committed to ensuring that we don't intrude on the guest experience in any negative way.

Another challenge is the coastal climate where Hammock Beach is located.

The marine microclimate presents all the challenges that landscape materials can face, as this is a resort that is located directly on the Atlantic Ocean. That means working with the salty air and adjusting our landscaping services as needed to fit the climate. But Hammock Beach Resort knows that the care of their property is in good hands and that we're handling everything that's needed while taking the local conditions into account.
Resort and Hotel Landscaping That Meets a High Level of Expectations
We recognize the vital importance that we are successful in meeting the high expectations of the client and their guests. As a true premier destination built around two of the country's top golf courses, the outdoor spaces are an enormous part of the overall experience of visiting Hammock Beach.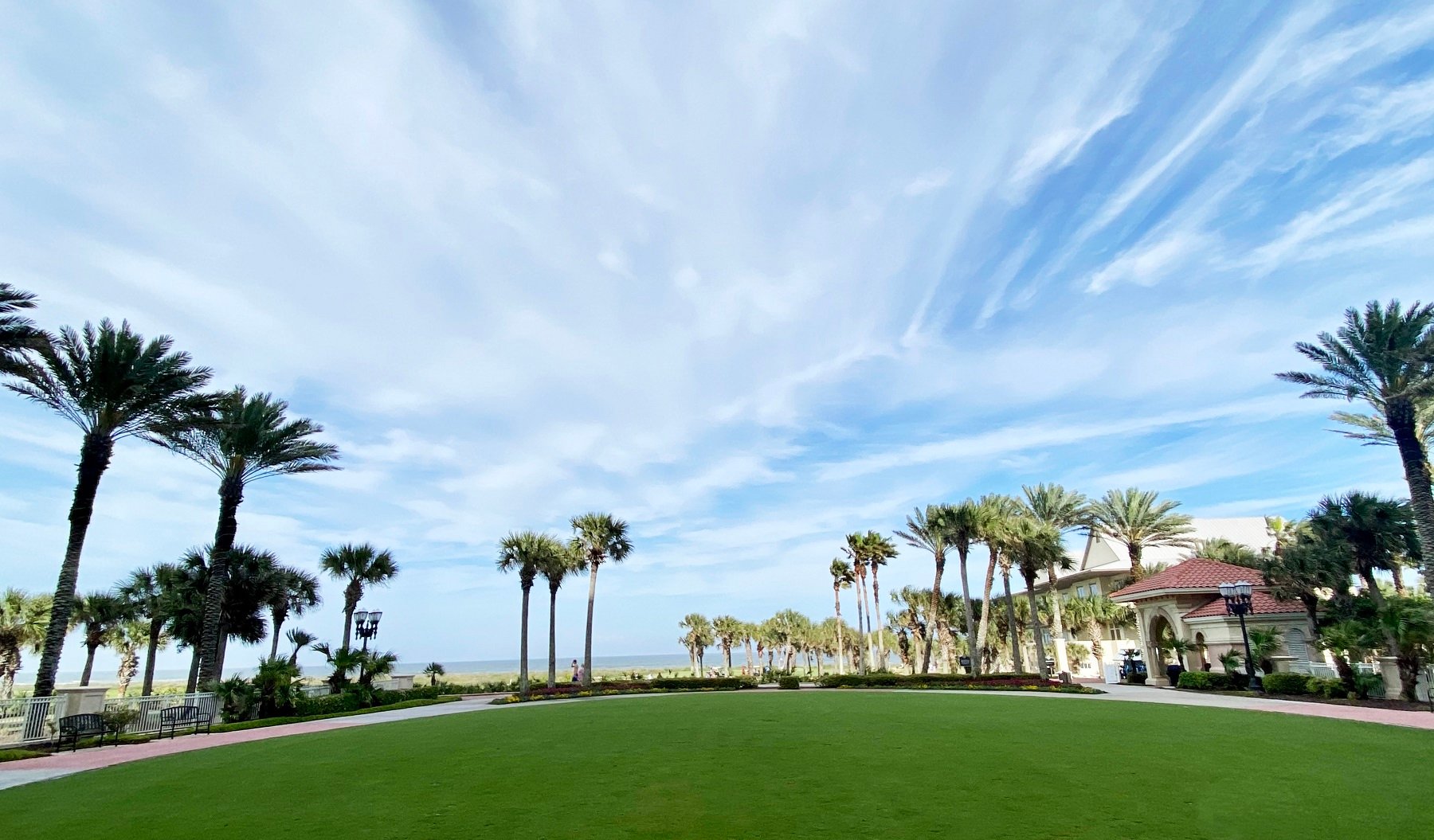 Besides golfing, guests also enjoy the outdoor pools, courtyard areas, and even a gorgeous live turf nine-hole mini-golf course that we also maintain. Keeping the grounds in pristine shape is essential. This is a resort that sees many bookings for outdoor events and weddings so there is truly no room for error.

To meet these needs, Yellowstone Landscape has been responsible for the comprehensive care of the property.

This has included rotations of more than 7,000 annual flowers. We've also handled the property's care of their gorgeous Palm trees including the care of 99 Medjool Palms combined with more than 100 other Palms which line the resort's main entryway and parkway.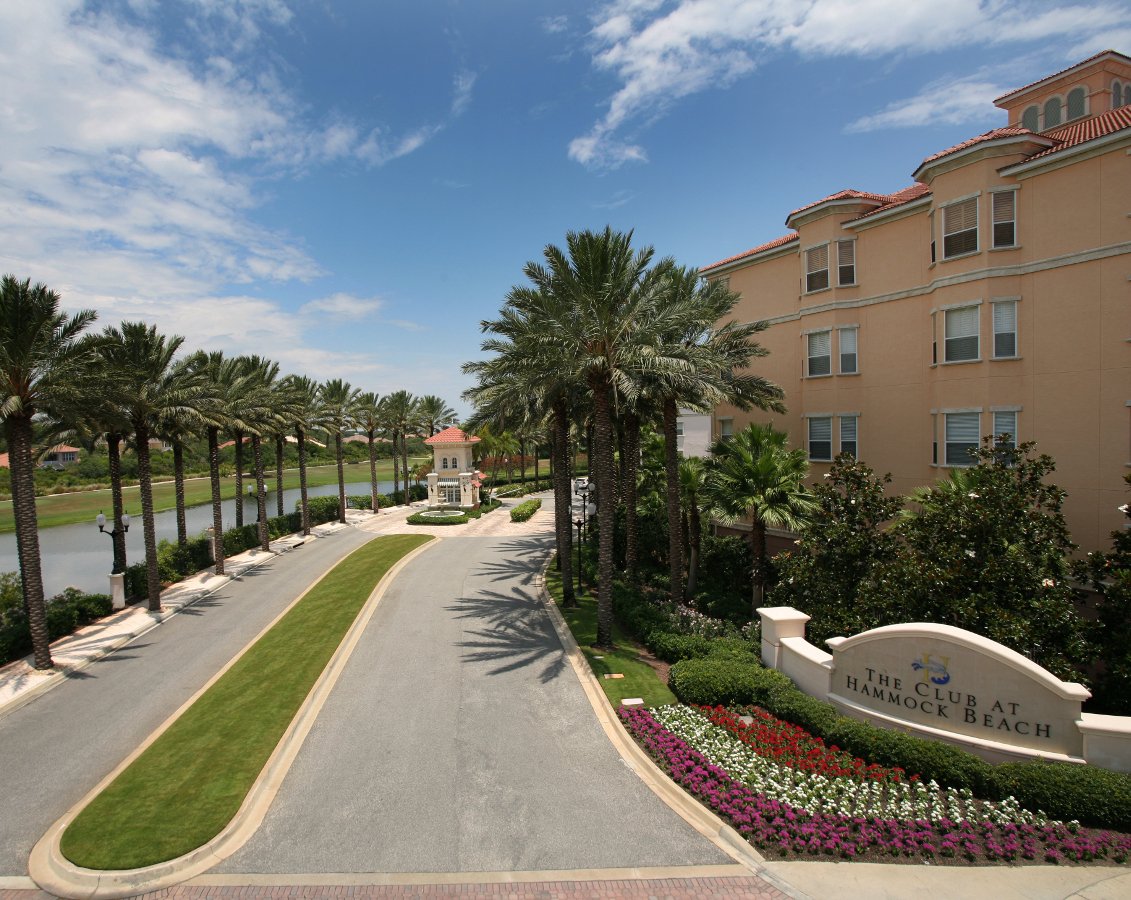 Plus, Yellowstone Landscape oversees the care of plant material in an atrium including 26 Foxtail Palms, Ficus trees, and other assorted small plants. And we care for the immaculate turf areas and also mow the nine-hole putting course with live turf three times per week.

As we've mentioned, we've always adapted and changed services as needed over the years. When Hammock Beach Resort took a direct hit from Hurricane Matthew, we were involved in storm response efforts. After Matthew struck in 2016, a portion of the property was underwater. As a result, they needed several turf areas as well as large sections of the irrigation system to be replaced.
Building Success Together
Hammock Beach Resort is a great example of the kind of success that can be achieved when a hotel or resort truly values its commercial landscaping partner as a part of the team.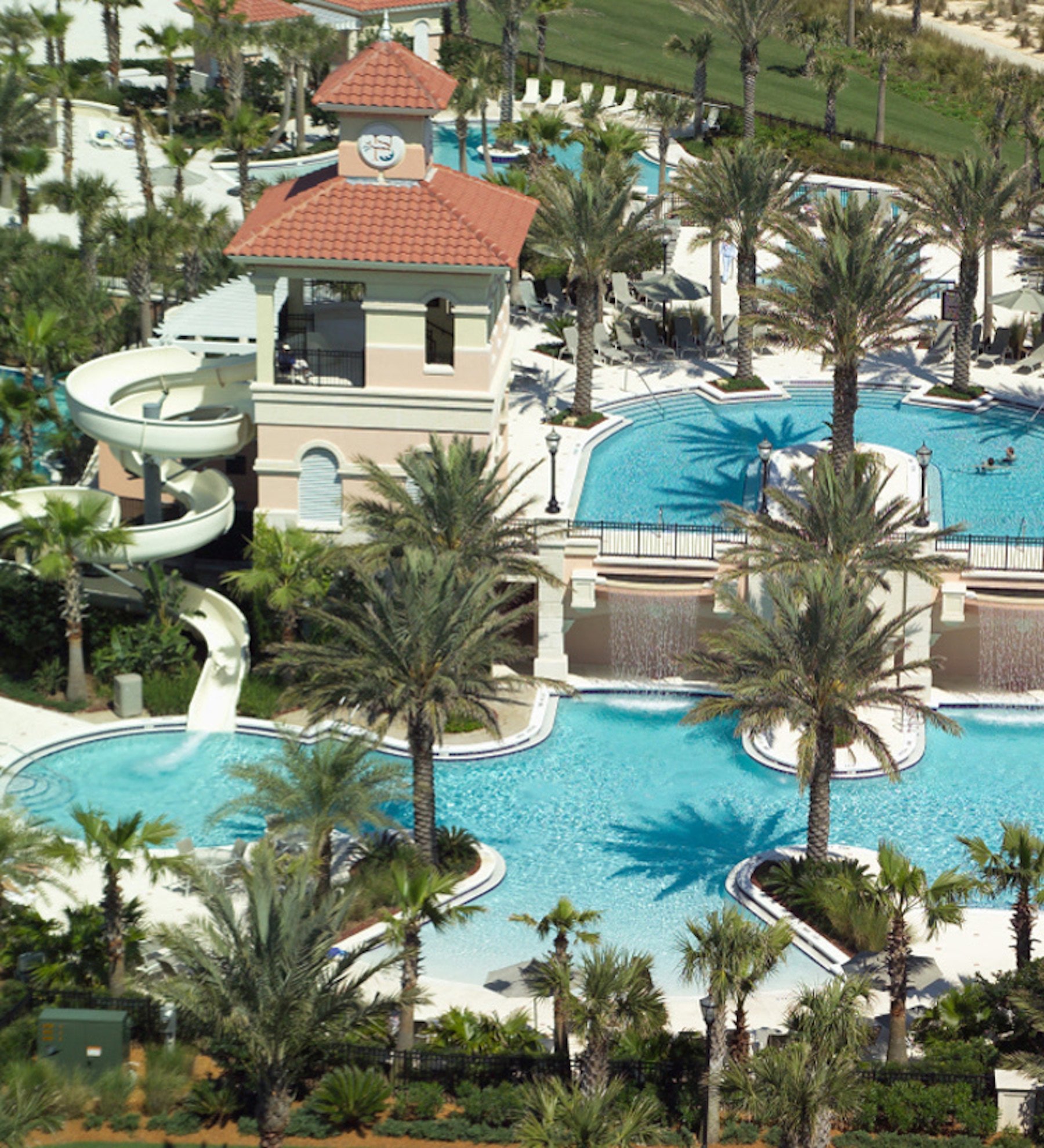 At Yellowstone Landscape, we take great pride in playing a role in keeping this amazing resort's outdoor spaces pristine. We understand that our meticulous care and attention to detail have a direct impact on the experience that guests have when visiting this premier destination and that's not something that we take lightly.

This is the approach that we take with every partnership we build. We want to work together to help make you look your best. At the end of the day, amazing landscaping doesn't just happen. It's the result of a lot of combined effort as well as mutual understanding, respect, and trust. When all of this aligns, we can build success together.

Do you have a commercial landscaping project in Florida that you'd like to talk about? Request a consultation today. We'll meet to learn more about your property and its challenges and come up with a comprehensive plan to take care of all of the details for you.