Investment in Software and Technology
Technology is continually evolving and creating ways to improve life and business. As an HOA, you not only want to be up-to-date on technology that you can use within your community, but you want to know that the vendors you're using are also utilizing technology in a way that benefits you and your residents.
Let's look at both scenarios.
Community Management Software
Within the HOAs that we partner with, community management software is becoming the standard. Being able to provide electronic notifications to your residents and allow them to perform tasks electronically, such as paying dues or creating service tickets, is swiftly becoming the norm for larger communities.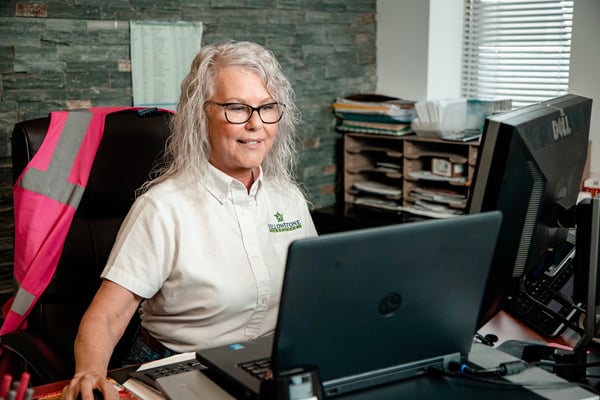 Residents have come to expect fast communication and easy task management. From messaging apps to banking and paying bills, people are already accustomed to using technology in their everyday life.
But beyond the day-to-day communication and operations, the board of directors should be able to communicate rapidly to residents in the event of an emergency. Community management software is often the simplest answer to many common communication issues.
Vendor Management Software
Of course, you also want your vendors to use software to the fullest. Just like community management software can make you better, vendor management software can help your vendors perform optimally. For instance, your commercial landscaping company should be utilizing a comprehensive software system that helps them to be more efficient.
At Yellowstone Landscape, our implementation of a comprehensive, industry-specific software system has brought so many benefits, including:
It helps us to be more efficient by ensuring our crews are where they're supposed to be when they're supposed to be there.
It helps us to identify and communicate potential issues more effectively and get them resolved more quickly.
By recording the hours we spend on a property, our software system is a "safety check" to ensure that the hours we're billing out are hours that were actually put in. We can make sure that we're spending the right amount of time on a property.
Investment in Community Amenities
Beyond software and technology, another major area that we're seeing HOAs invest in is their community amenities. These areas seem to be more important than ever to potential homebuyers who are looking for a "live-work-play" experience in the community where they choose to buy.
Here are some amenities that we're seeing communities invest in.
Gyms, Pools and Fitness Centers
These amenities have always been important but in recent years have transitioned more into the "must-have" category (rather than a "nice to have" extra). It's almost an expectation of potential home buyers to have these types of amenities. As a result, many HOAs are raising the bar.
For instance, a fitness center with a couple of treadmills is no longer impressive. Instead, many HOAs are looking to add other fitness opportunities like walking trails with fitness stations, sports fields, and pools with added amenities like splash parks, fountains, and more.
In general, remaining active is a trend that's not going away. So, anything that can be done to help residents participate in fitness opportunities is going to be a major draw for your community.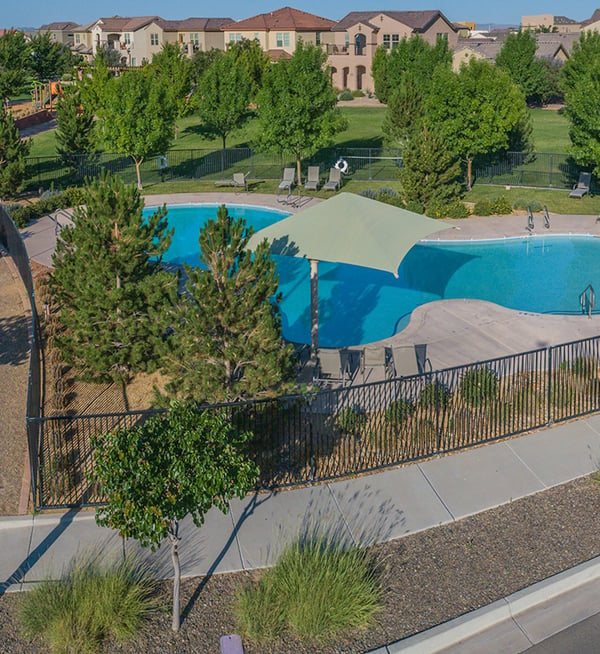 Coworking Spaces
Coworking spaces can also make great amenities for HOA communities. With more people working from home than ever before, we see these transitioning from a nice perk to a necessity.
One of the benefits of working from home is the possibility to work outdoors, so we're seeing greater interest in well-landscaped and nicely maintained outdoor areas that have WiFi access. These might include comfortable, shaded outdoor seating areas with a nearby coffee shop or snack station.
We believe these types of spaces will be a bigger draw than ever before in the coming years as the work-from-home trend becomes more the norm for more of your residents. And now that more businesses are starting to recognize that they can save on brick-and-mortar office space, more people are going to be looking for remote workspaces.
Outdoor Events
Although not exactly an amenity, we're also seeing more interest in hosting outdoor community events than ever before. We're mowing previously unused fields and empty lots or helping our clients dress up different outdoor spaces in order to allow for some of these unique outdoor events to take place.
Some examples of outdoor events that we've seen include:
Outdoor yoga classes
Food trucks
Outdoor movie nights
Cookouts
Ice cream socials
Community vegetable gardens
As many communities look to incorporate more of these types of outdoor events on their social calendar, we're also seeing interest in enhancement projects such as some of the following.
More trees and shrubs to better define green spaces
Water features or fountains
Additional planting beds with flower displays and colorful perennials
Container gardens with seasonal flowers
Increased Transparency and Enhanced Communication
We've already touched on the importance of enhanced communication as it relates to software, but in general, improving communication is a trend that HOAs are moving toward. Good communication between board members and residents has always been important, but we're seeing changes in the ways communities are communicating.
Here are some places it's become apparent.
Making it easy to access meeting notes and records: Residents want to stay "in-the-know" even if they aren't able to attend meetings. Keeping community members up-to-date on the latest news is important to maintaining their trust and facilitating transparency. Video conferencing makes this easier than it's ever been.


Emailed newsletters: Newsletters are such a great way to keep your residents informed of exactly what's going on. At Yellowstone Landscape, we welcome the opportunity to be involved in these newsletters and contribute articles and information related to what's going on in the community landscape.


Social media: Like newsletters, social media platforms can be a wonderful opportunity to communicate with residents and keep them up-to-date on what's going on. Again, at Yellowstone Landscape, we appreciate the chance to submit photos and content for the social media pages of the HOAs that we work with. For example, if an enhancement project was completed, this is a really great way to show it off and make sure all residents are aware of what's being done to improve their community.


Text Alerts: Being able to quickly share important notices in the event of an emergency can most effectively be achieved with text alerts. If there's an emergency situation, such as an approaching storm, text alerts can be an invaluable tool. Beyond emergencies, some communities are increasing their efforts to communicate via text message with residents. They find that residents are more willing to engage via text, providing valuable feedback for community managers and board members.