Case studies are always a great opportunity to provide real-life examples of the results that commercial landscaping companies often talk about achieving for their clients (and potential clients). Naturally, when selecting "case study material," most companies tend to choose finished projects that they're proud of.

That's the formula that most companies, including us, usually follow. In fact, at Yellowstone Landscape, we're just as proud of our Portfolio of work as any other firm.

However, we wanted to do something a little bit different and choose a commercial landscaping maintenance project that, at the time of publication (October 2020), we have only recently begun servicing the community's landscape. Although it's not quite in its optimal condition yet, it's definitely on the way there, thanks to the careful planning of our Dallas landscape maintenance service team.

But most importantly, we think it presents an opportunity to show what the "startup process" looks like. So often, when it comes to HOA landscaping, we're stepping in where another company has fallen short. It's not only what we do during those initial months but also how we do it that matters.

By choosing this HOA landscaping project in Dallas, TX, we're able to show what the first 90-days of starting up a new project looks like and how we can start to make an immediate impact. Of course, a great looking lawn and landscape don't happen overnight, so we'll be very honest in saying that some of the changes we're expecting to see for this community won't be fully visible until the spring of 2021.

Let's take a closer look at how we began handling the landscaping at Whitley Place, an upscale HOA in the Dallas, TX area.
Addressing Concerns in HOA Landscaping
Coming into this project, right off the bat there were some concerns that were presented to us. The root of the problem stemmed from the fact that this HOA had hired a local commercial landscaping company who ultimately turned out to be too small to handle the size and scope of everything involved on this property.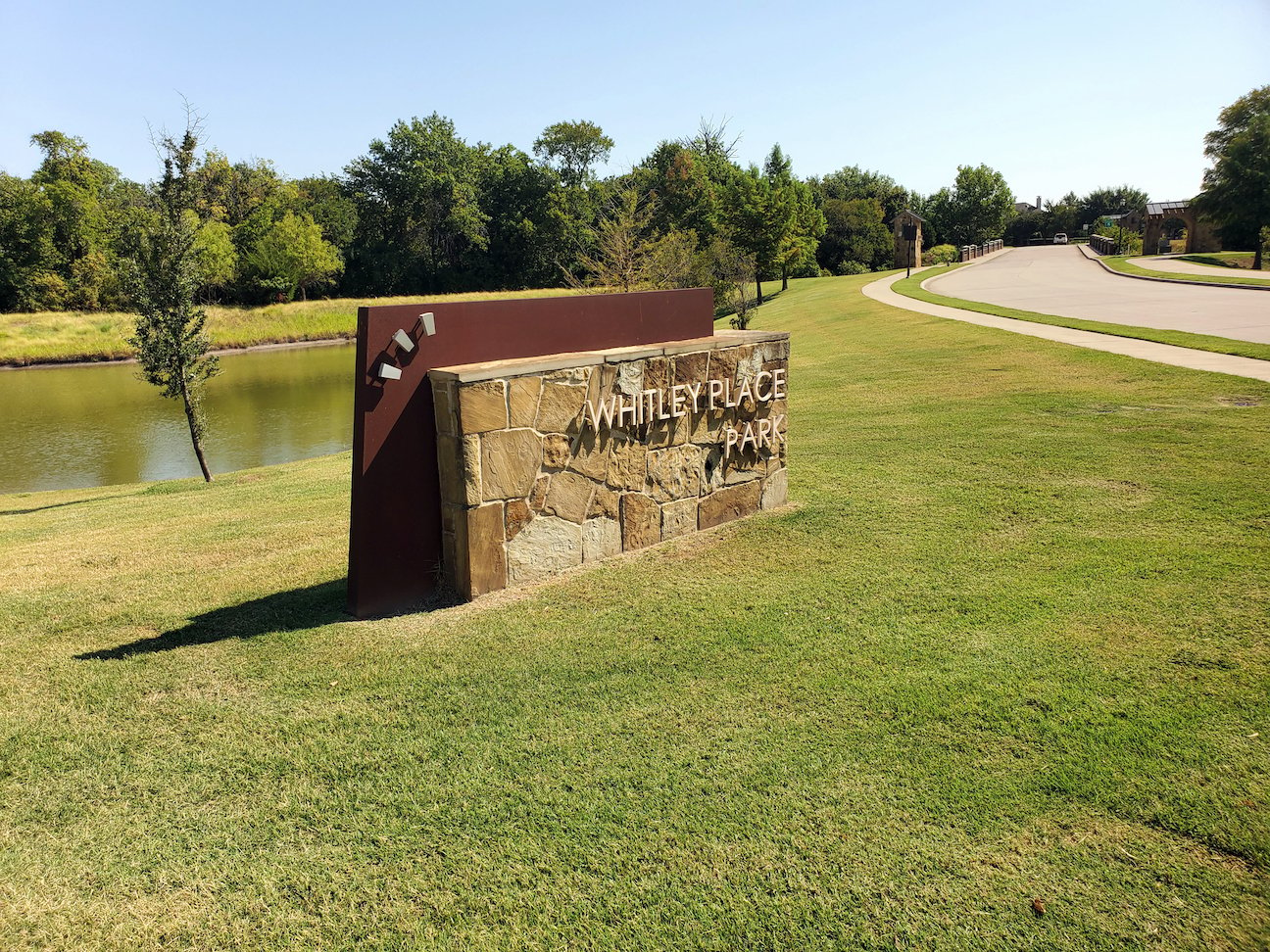 For instance, according to the Senior Community Manager, Tina McWilliams, the previous company did not have a strong knowledge of the community's irrigation system nor the labor capabilities to properly maintain Whitley Place's numerous common areas. The results were falling short of the HOA community's expectations and both leaders and residents were unhappy.

Let's dig a little deeper into these concerns.
A Lack of Labor
When choosing a commercial landscaping partner, HOA boards often tell us they felt it was important to choose someone local. But local often means a smaller company with fewer resources, and this can make it challenging to guarantee they'll have enough experienced workers to actually get the work completed.

Whitley Place is a large HOA that has more than 500 homes. It also includes a creek and county maintained space that runs through the middle of it, naturally dividing it into two sections. So, there are multiple entrances and multiple common areas. Because of the scale, size, and numerous feature areas that are important to the residents, a substantial, reliable service team would be needed to properly maintain it.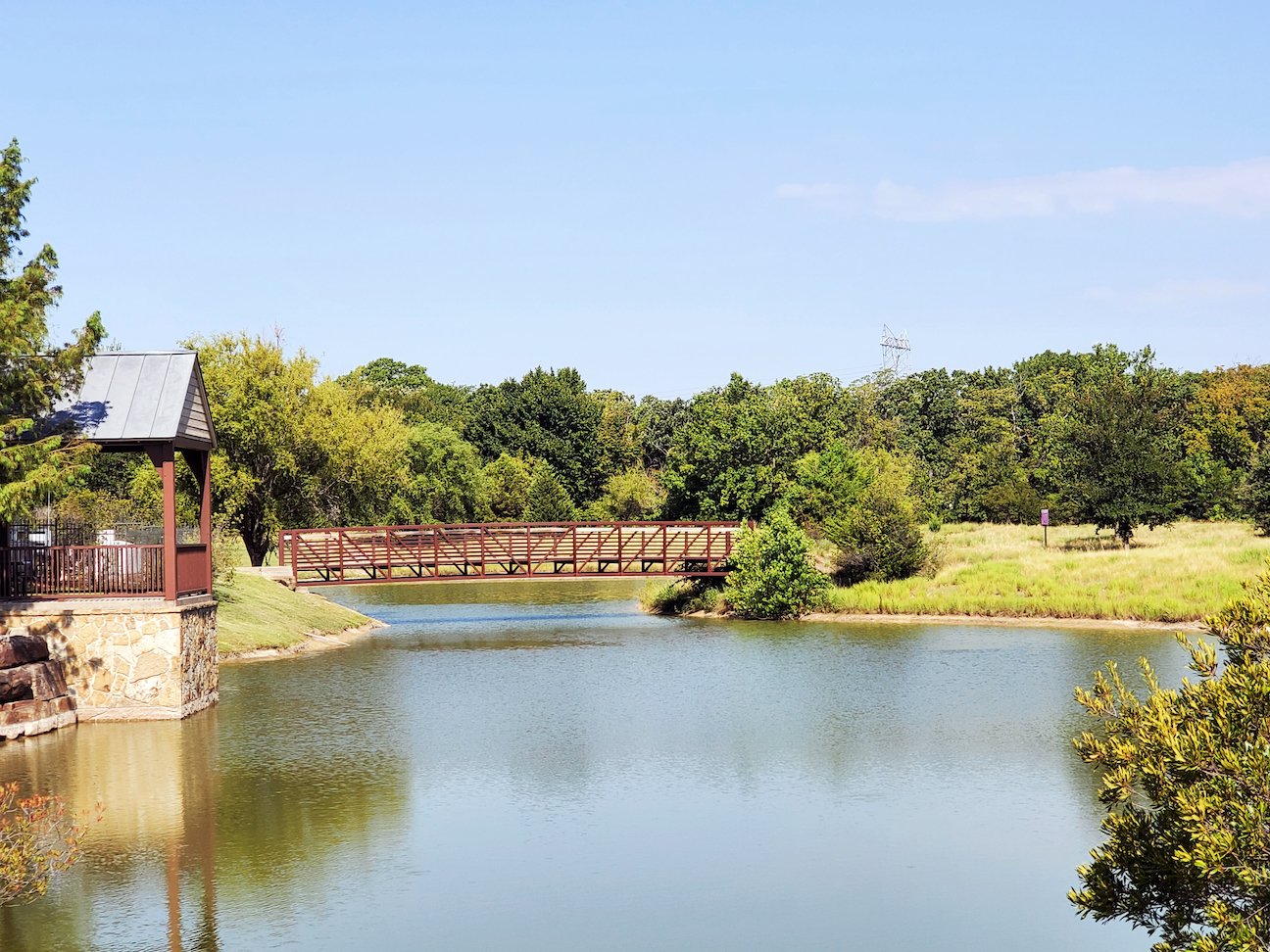 When push comes to shove, landscaping really does come down to labor and if there aren't enough people to handle the work, that's going to be evident in the results.
A Lack of Knowledge
In addition, the concern over working knowledge of the HOA's irrigation system is a serious problem. Irrigation in Texas is essential. But many smaller companies do not have an in-house irrigation department nor do they have the know-how to handle the complexity of a large-scale system. They often either fall short of trying to maintain it themselves or end up having to subcontract the system maintenance and repair out which can lead to additional problems, including timeliness of service delivery.

When Yellowstone Landscape took over this project, it was July, which is undoubtedly one of the worst times of the year for an irrigation system not to be functioning properly, due to the drought-like conditions of the region.

It was essential that we got the irrigation system fixed quickly.

In the photos, you can clearly see that this community has large turf areas and some of them are struggling in spots. Now that the irrigation system is functioning optimally, those areas should be turned around by the time spring rolls in. We were able to fix the system before this HOA lost more turf to drought and those thinning areas will fill in.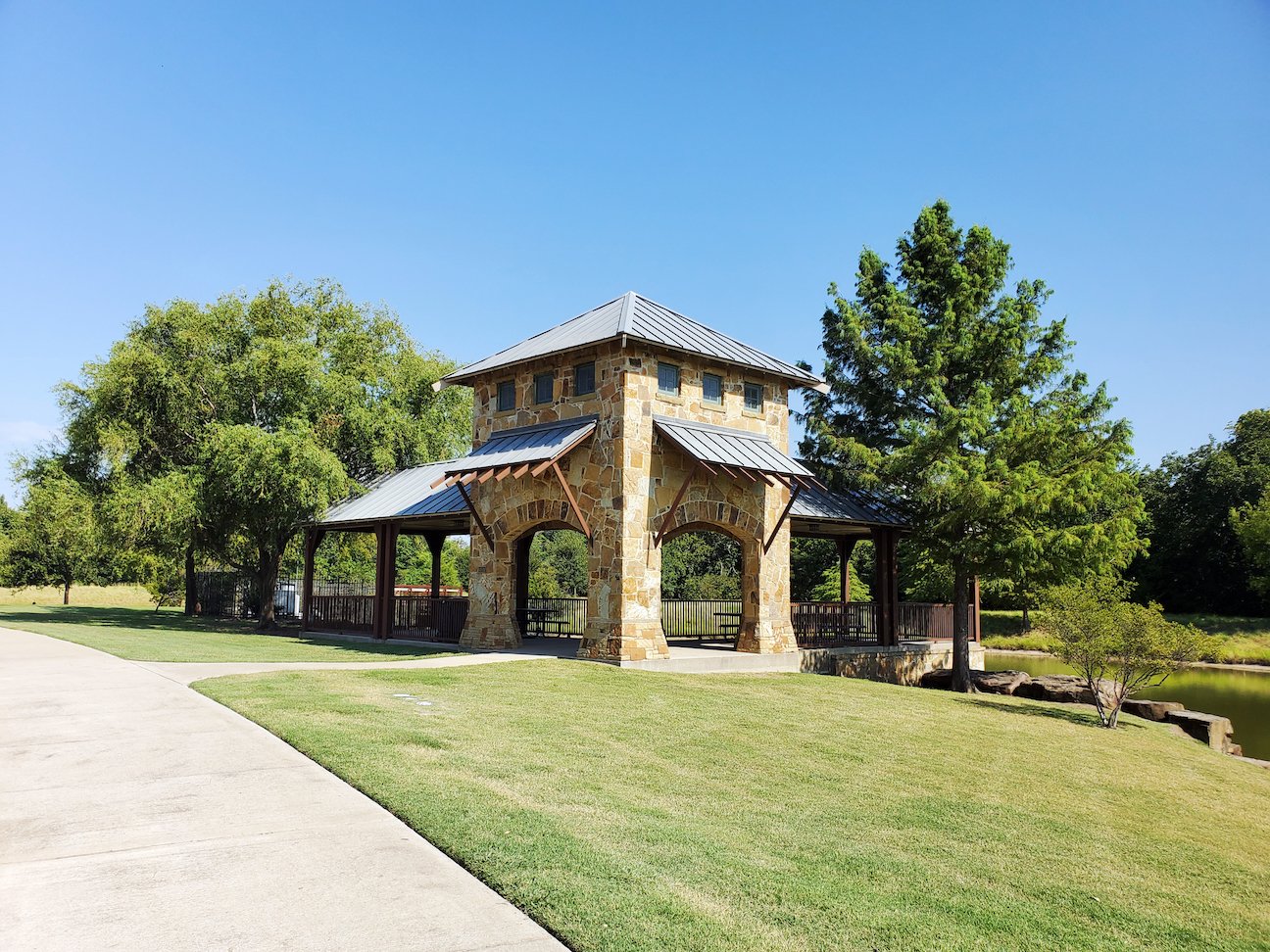 A Need to Micromanage
These two main concerns that Whitley Place had with their previous landscape company—a lack of labor and a lack of knowledge of the irrigation system—led them to feel like they were constantly micromanaging the landscapers. When Yellowstone Landscape was brought in, we knew that the client was already frustrated and discouraged. So, it was important that we also had a positive attitude and could start implementing solutions swiftly.

Early on, we knew that our approach was effective as a result of the feedback we were receiving. A little over a month into our time at Whitley Place, one of the compliments that we received from Tina McWilliams was that we were following through on requests so that she no longer had to micromanage the commercial landscaping.

She also said we were "dependable" and had a "great attitude."

Heather Powell, the chair of Whitley Place's Landscape Committee, echoed similar sentiments and confirmed that we were committed to meeting their needs.

"Some of the things I appreciate most about Yellowstone is their promptness and their attention to detail. Whitley Place had a major improvement project that needed to be addressed with the utmost importance and speedy completion. We met with many companies and Yellowstone provided the best plan and team that I felt could provide the superior result we were looking for. Yellowstone had many team members that provided us with ideas and solutions to our problems."
We Listen and We Implement Solutions We Can Act On
It can be challenging to take over an HOA landscaping project when the client is already frustrated and there are a lot of improvements that need to be made. When communities have already had bad experiences, they might be incredibly nervous about what will come next.

But one of the first things that we do at Yellowstone Landscape is to listen. We listen to problems and we start talking about solutions. By making communication a precedent, we can start to turn things around.

Of course, it's not enough to just hear and understand what's going on. We also have to have the capabilities, the size, and the know-how to actually follow through on the plans that we put in place. Fortunately for our clients, follow through is something our Landscape Professionals do very well.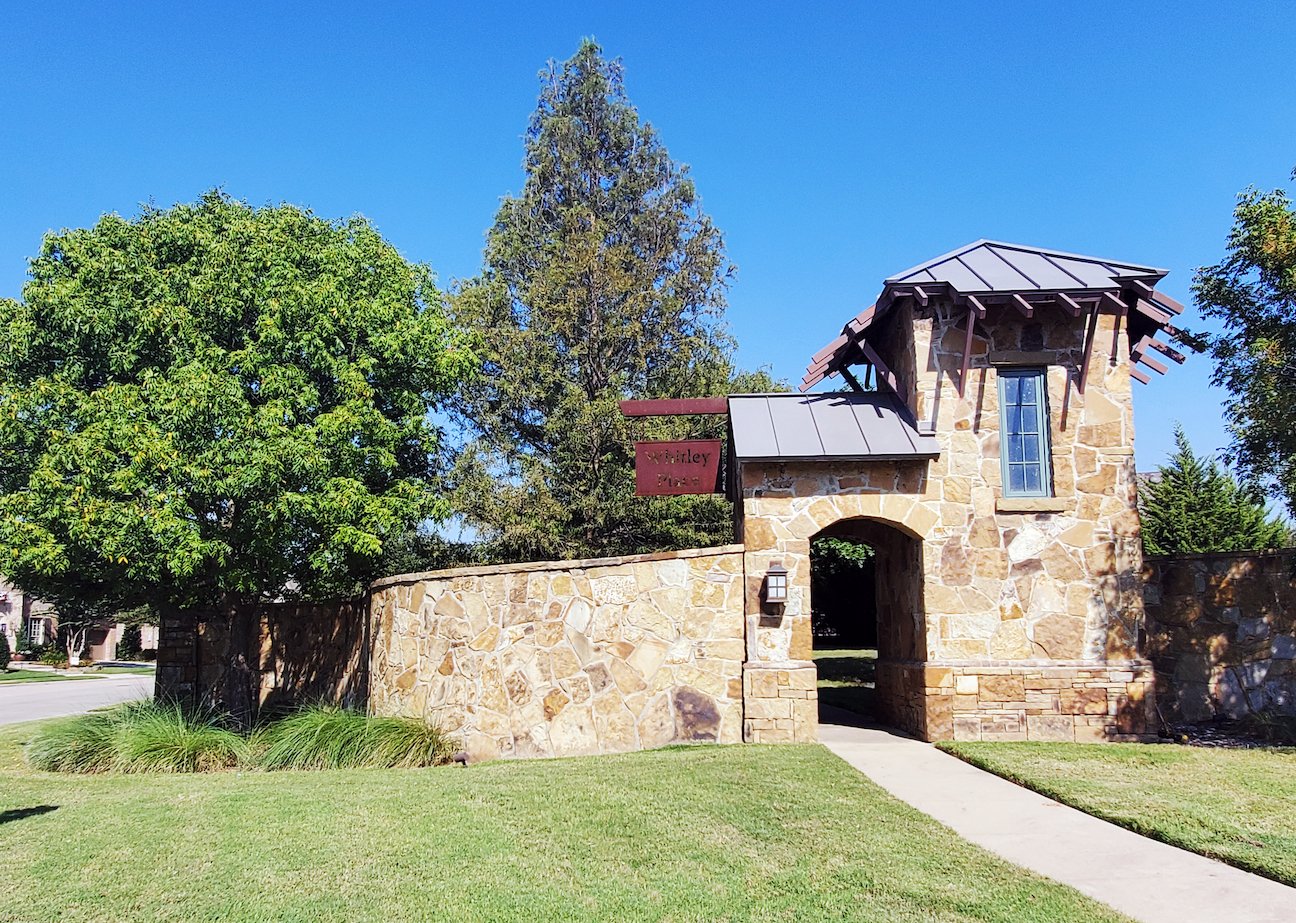 The fact is, we have the capabilities of a large national company while still being very locally-focused. We might be large, but we're also well-rooted in the Dallas, TX area (as well as the other areas we serve). This means that we are able to fully embrace the needs of our local clients and get to know our customers well. But we can still handle their large scale needs, something that a smaller local company can't always do consistently well.

It's the best of both worlds. And that's exactly what our new clients quickly come to appreciate about us.
Taking Pride in Our Partnership
HOA landscaping can be inherently difficult as there are so many voices to listen to. The residents are paying dues and have high expectations. There is generally a board that oversees landscaping decisions and a property manager that ultimately has to "answer for" the results of the landscaping company that is chosen.

That's why it's so important to hire a commercial landscaping company that has the ability, the size, and the know-how to keep everyone happy.

At Yellowstone Landscape, we take pride in the partnerships that we form, and Whitley Place is a great example of this. It may be early on, but we've already been able to see the changes that are taking place as we implement actionable solutions and watch the transformation take place—not only in landscaping results but also in attitudes and overall satisfaction.

Do you have a commercial landscaping project in Dallas, TX that you'd like to talk about? Request a consultation today. We'll meet to learn more about your property and its challenges and come up with a comprehensive plan to take care of all of the details for you.