At The Peninsula, residents are drawn to the upscale lake life. The luxury lakefront community is situated about a half-hour north of Charlotte, North Carolina, and features 850 homes, including many large estate properties. Naturally, at The Peninsula, it's all about being outside and being on the water. The community offers residents boating access to Lake Norman, a private golf and tennis club, and a yacht club.

With so much of The Peninsula experience being built on spending maximum time outdoors, the expectations of the community's landscape are incredibly high.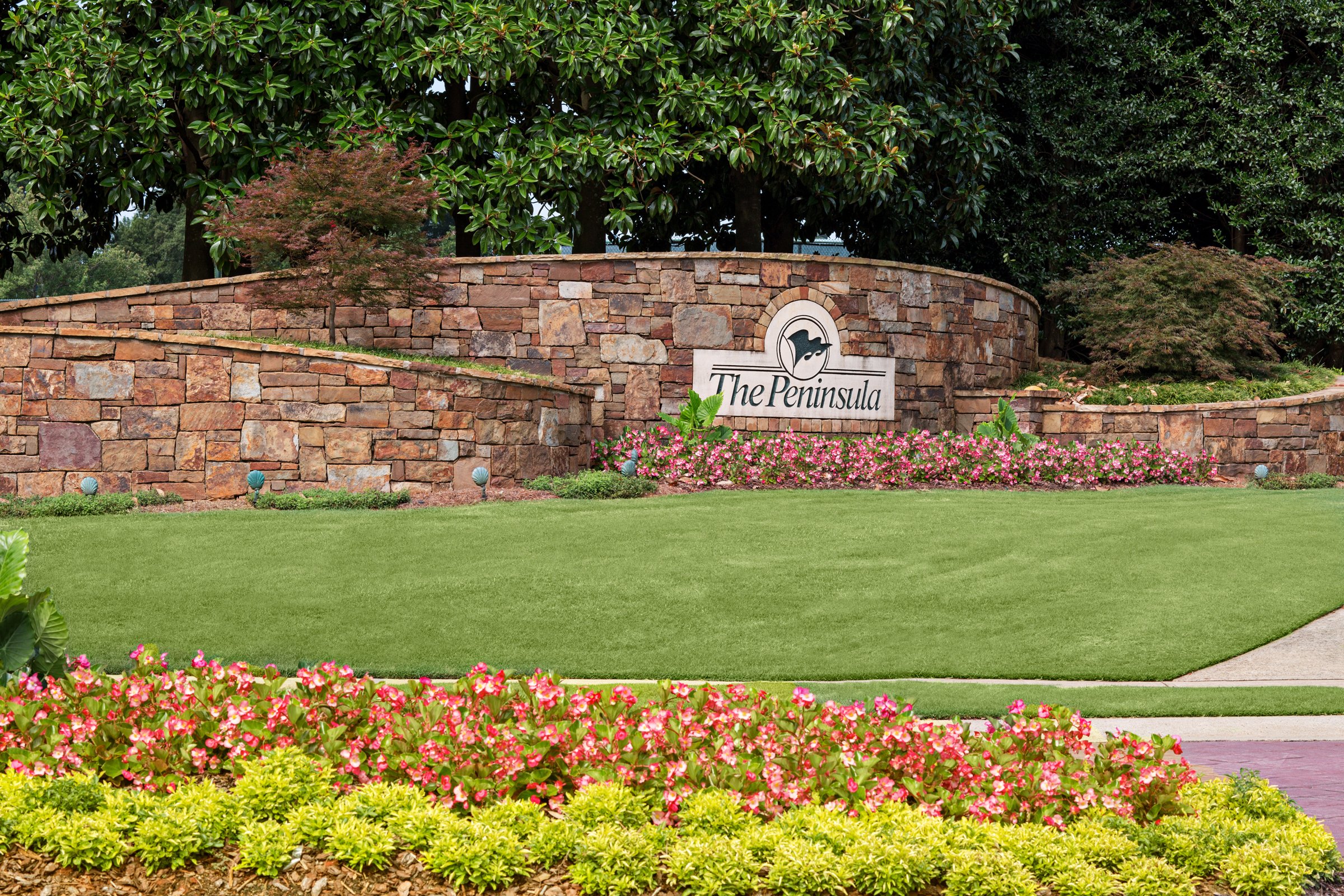 Residents—including some celebrities and a number of vacation homeowners—expect pristine conditions. They want to see gorgeous flowers, lush grass, and well-maintained outdoor living areas. With so many people spending time in the common areas, there's no tolerance for untidy conditions.
Because of this high level of expectations, it was essential to The Peninsula's Association that their HOA landscaping partner understood the landscaping goals and the role in which they played in keeping residents happy. The landscaping objectives could be summed up as creating a beautiful community that compliments the lakeside views and community's golf course. In other words, it all has to work together so that outdoor living remains prioritized in every way.
Meeting the High Expectations for Commercial Landscaping
Given the location of the community and the fact that so many residents choose to live or stay there full time, in order to fully immerse themselves in lake life living, the aesthetics are uncompromisable.

Seasonal flower enhancements with a rotation of bright and colorful blooms are very important. The expectations for the turf areas are equally as high. In fact, it's expected that the grass areas along the main parkway within the community are kept healthy, lush, and green like the community's golf course.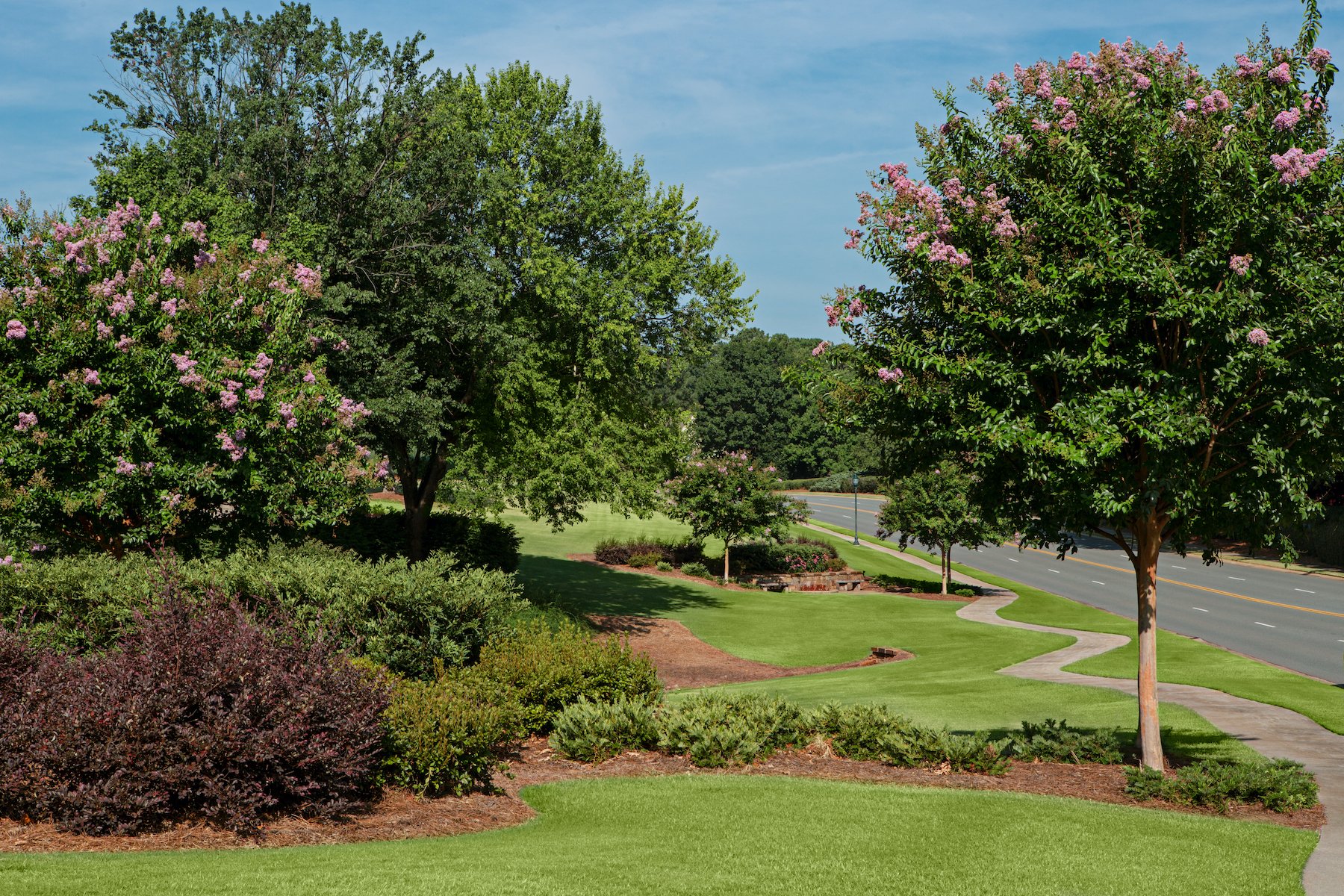 Of course, optimal turf care and flower maintenance are no small feats considering the different microclimates, even within the confines of the community's own common areas. Lakeside climates can be unpredictable and variable within minimal geographic distance, so a broad-based community-wide floral design or turf care program is not possible.

Instead, each area is treated uniquely and addressed according to sunlight and water requirements. The right plants for each of the HOA's areas are carefully chosen with the individual microclimates taken into consideration. As a result, the community's floral palette is ever-changing.

Overall the HOA landscaping includes a quarterly annual flower program along with close monitoring of the community's bermudagrass (including fertilization and overseeding) in order to continue to produce the lush and bright-green appearance that is expected. A full-time crew of five landscape professionals helps to keep The Peninsula looking its best for residents and guests.

In total, Yellowstone Landscape provides a comprehensive landscape management program that includes maintenance of all the community common areas, the mentioned seasonal color design (and installation), as well as irrigation system management (vital to that lush, green turf). For this work, Yellowstone was honored with a Gold Landscape Award of Excellence from the National Association of Landscape Professionals (NALP).
Finding an HOA Landscaping Partner Who "Gets It"
The Peninsula is a great example of the value and importance of finding an HOA landscaping partner who truly embraces the objectives of the commercial landscaping work. So often, commercial landscaping companies treat all of their projects the same, coming at the work from this mentality that an "HOA is an HOA."

But this couldn't be further from the truth.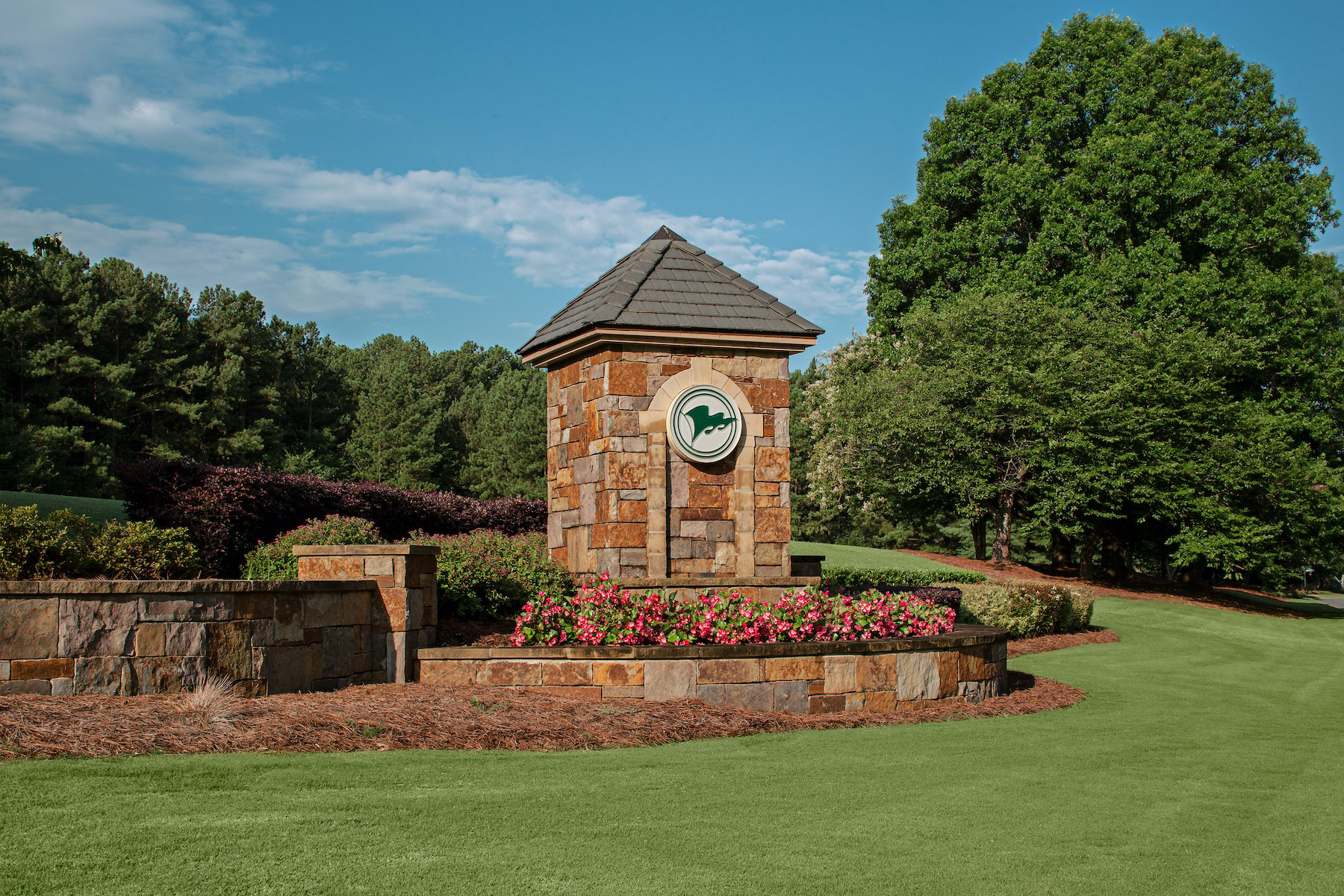 At Yellowstone Landscape, all of the HOA landscaping work that we have in our portfolio is inherently different and has required many completely different approaches. Everything from client expectations to specific climate needs (even within a single project, as this one perfectly demonstrates) to challenges and solutions have had to be approached individually.

It is important to us that we serve as true "partners" to the HOA communities that we work with. It's ultimately our goal to be able to make your life easier by keeping your residents happy. At a community like The Peninsula, where the outdoor experience is part of the resident lifestyle, we recognize the magnitude of this task. But we tackle it by listening. We listen to problems and we start talking about solutions. And, we are always making communication a precedent.

Of course, we also recognize it's not just enough to hear and understand what's going on. As a large, national company we also have the capabilities, the size, and the know-how to follow through on the plans that we put in place.

All of this is important considering the work that we do is a direct reflection on our clients. We know that if residents are unhappy with something about the landscape that it's the HOA board or the property manager that bears the brunt of those complaints. That's why it's our goal to consistently meet and exceed client expectations.
Working Together for the Best HOA Landscaping
Knowing how important the outdoor spaces at The Peninsula are to residents' and guests' experience, we don't take our role in helping to create and maintain beautiful landscaping lightly. In fact, we take quite a bit of pride in the partnership that we have formed with the community's property owners association and property management firm. We know that it takes a team.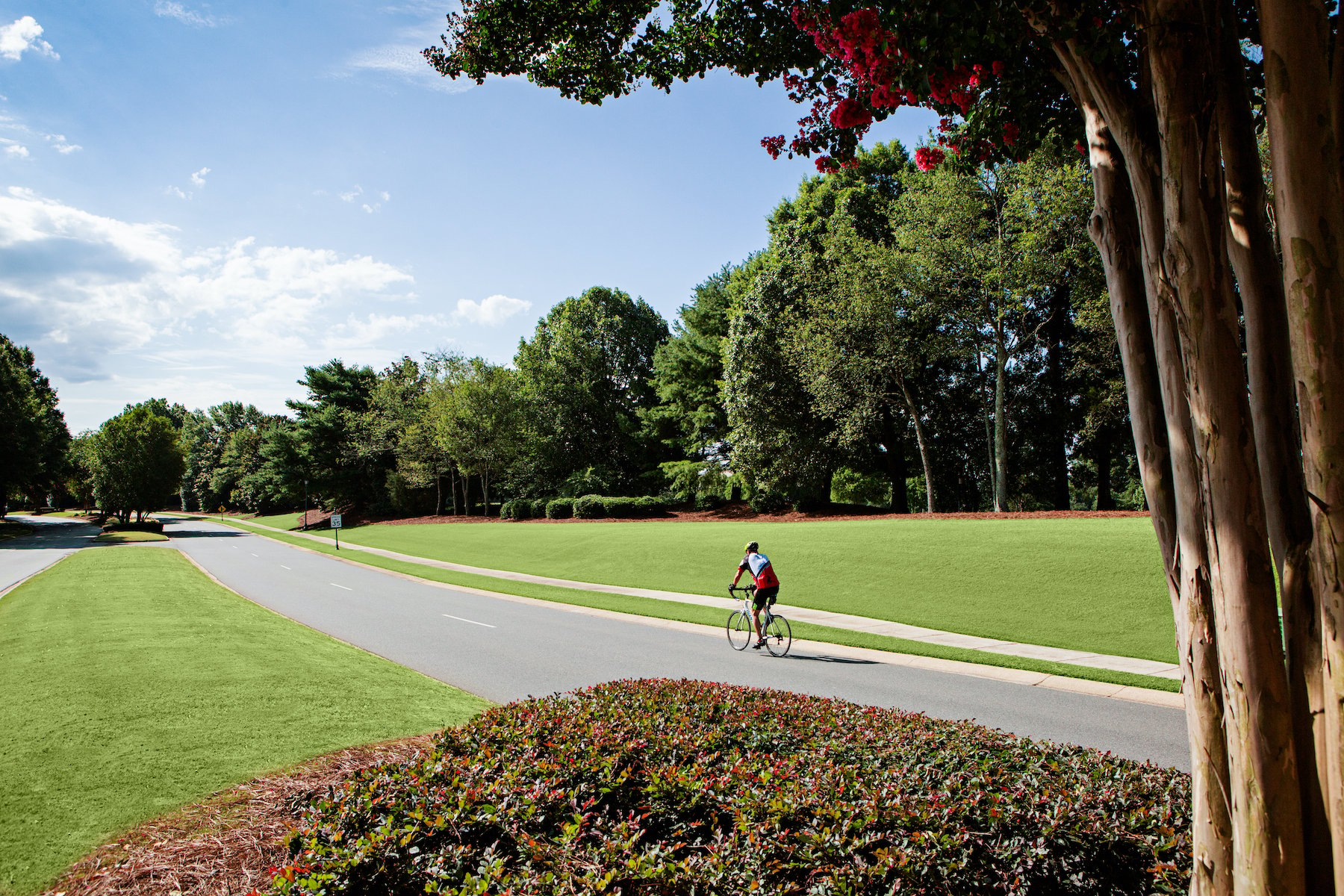 As a company that prides itself on unprecedented communication and a great ability to "listen," we feel we've built a strong partnership that has helped us to be successful in meeting the high expectations that are demanded of this stunning community.

We know that residents choose The Peninsula because of its beauty and because of the overall experience of upscale lake life that comes with living there. As a company, Yellowstone Landscape is proud to play a role in upholding those high expectations.

We understand that there's no room for anything less than the best—and that's exactly what we deliver.

Do you have a commercial landscaping project in Charlotte, NC that you'd like to talk about? Request a consultation today. We'll meet to learn more about your property and its challenges and come up with a comprehensive plan to take care of all of the details for you.