These days, more than ever, people are looking for ways to spend time outdoors. While many have always appreciated the opportunity to spend time outside—beyond the enjoyment factor, the COVID-19 pandemic created more of a need, too.

As a result, many colleges have looked for ways to beautify their campuses so that students can spend more time outside. In fact, we've seen many institutions even hosting classes outside, creating a real need for both beautiful and functional spaces on their campuses.

The State College of Florida, Bradenton campus is a great example of this. With the pandemic changing many peoples' way of thinking, enhanced outdoor spaces have become a significant agenda item. The State College of Florida, Bradenton was looking for several campus improvement projects but did not have the time or expertise to complete them internally.

Instead, they turned to Yellowstone Landscape as a valued partner. They are a wonderful example of the ways in which a partnership between a trusted commercial landscape company and a college campus or other in-person learning institution can achieve important goals that set these physical locations up for success going forward in this new era.
Commercial Landscaping Enhancements that get Noticed
There are a couple of key reasons why commercial landscaping is suddenly more important than ever, particularly at college campuses across the country. We saw both of these scenarios arise at State College of Florida, Bradenton, and think they are a great example of what's to come at many institutions across the country.

Let's look at the reasons why commercial landscaping is so vital right now (and quite certainly for years to come).
Enhancements that Make Them Want to Be Present
For one, as students shifted to online learning in the midst of the pandemic, some of these students began to realize that they didn't need to go to a physical location in order to complete their schoolwork. As a result, many colleges have begun looking at ways they can make their campus more attractive and appealing in order to create a desire for students to want to be there for in-person learning.


There's no denying that brick-and-mortar schools may face some challenges in the future as many families seem to have developed new ways of looking at education. That's why many campuses are looking for ways to places where students want to be.

The State College of Florida, Bradenton was among those with this forward-thinking mentality. They began thinking about ways they could make people want to come to campus.

How could they make it beautiful and appealing?

Outdoor enhancement projects were an obvious answer, yet, with a small full-time grounds crew, it was not a simple project to complete in-house.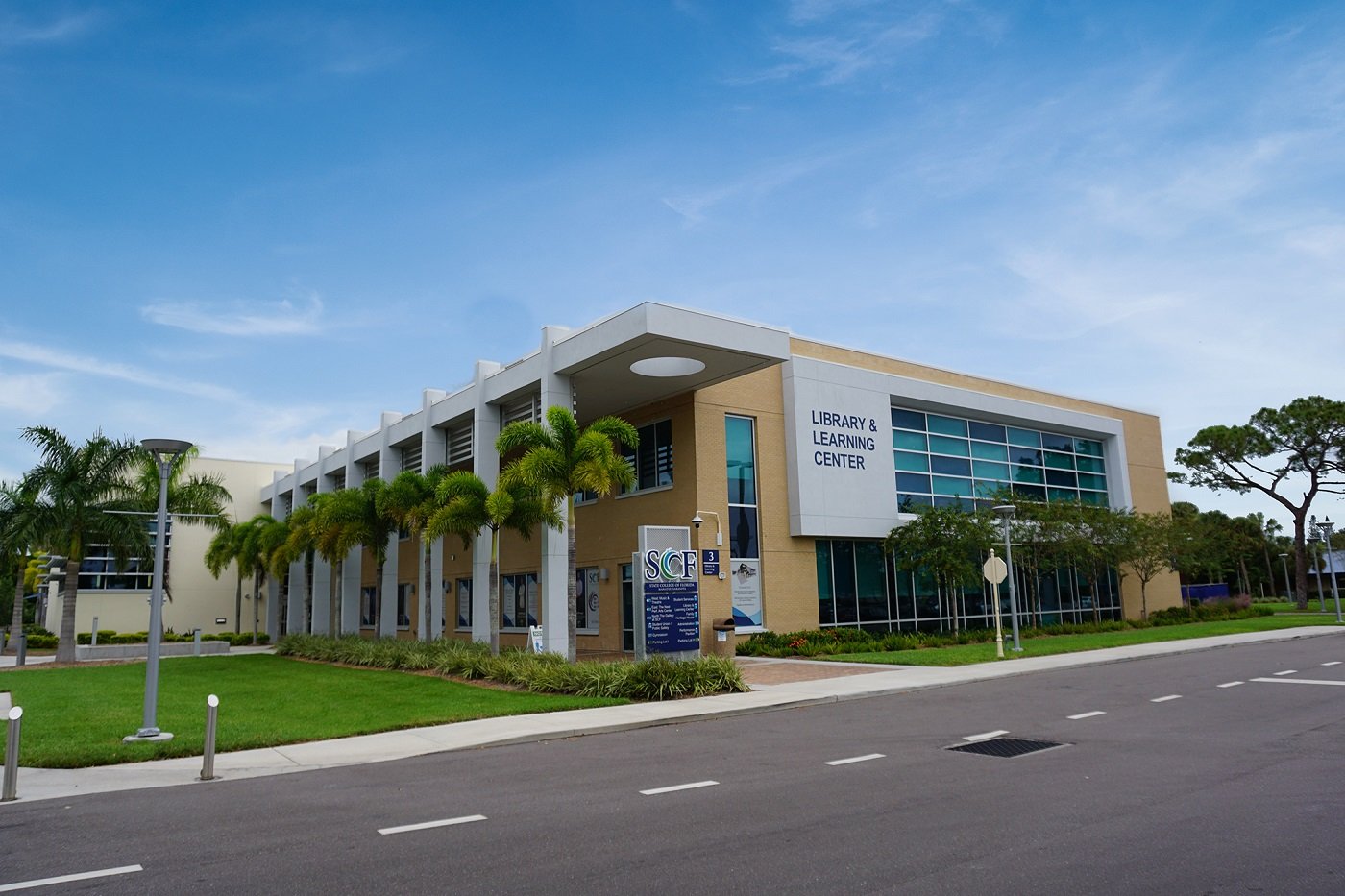 However, since they chose to partner with Yellowstone Landscape, we were able to send in a landscape designer to create a design that would make an immediate impact. And that's exactly what happened. Many of the students who were last on campus in the spring noticed the improved grounds when they returned to campus the following Fall.

In fact, Chris Wellman, Director of Facilities Management for the State College of Florida, Bradenton campus, told us to "pass on gratitude for the outstanding job the crews did."

He said, "Our students, faculty, and staff certainly have noticed Yellowstone's presence on campus."

Those types of noticeable improvements—as well as visibility that the campus is interested in evolving and improving—is important in a day and age when many colleges now feel as though they'll be competing with online learning opportunities for years to come. Making an effort to improve and to create beautiful spaces where students (and faculty) want to spend time is going to be important as institutions navigate these "new times."
Creating Functional Space
In addition to enhancements that help students appreciate being on campus, there is also a more functional or urgent need for commercial landscaping on college campuses right now.

That is, the need for outdoor space so that students and faculty can properly social distance while they learn and teach.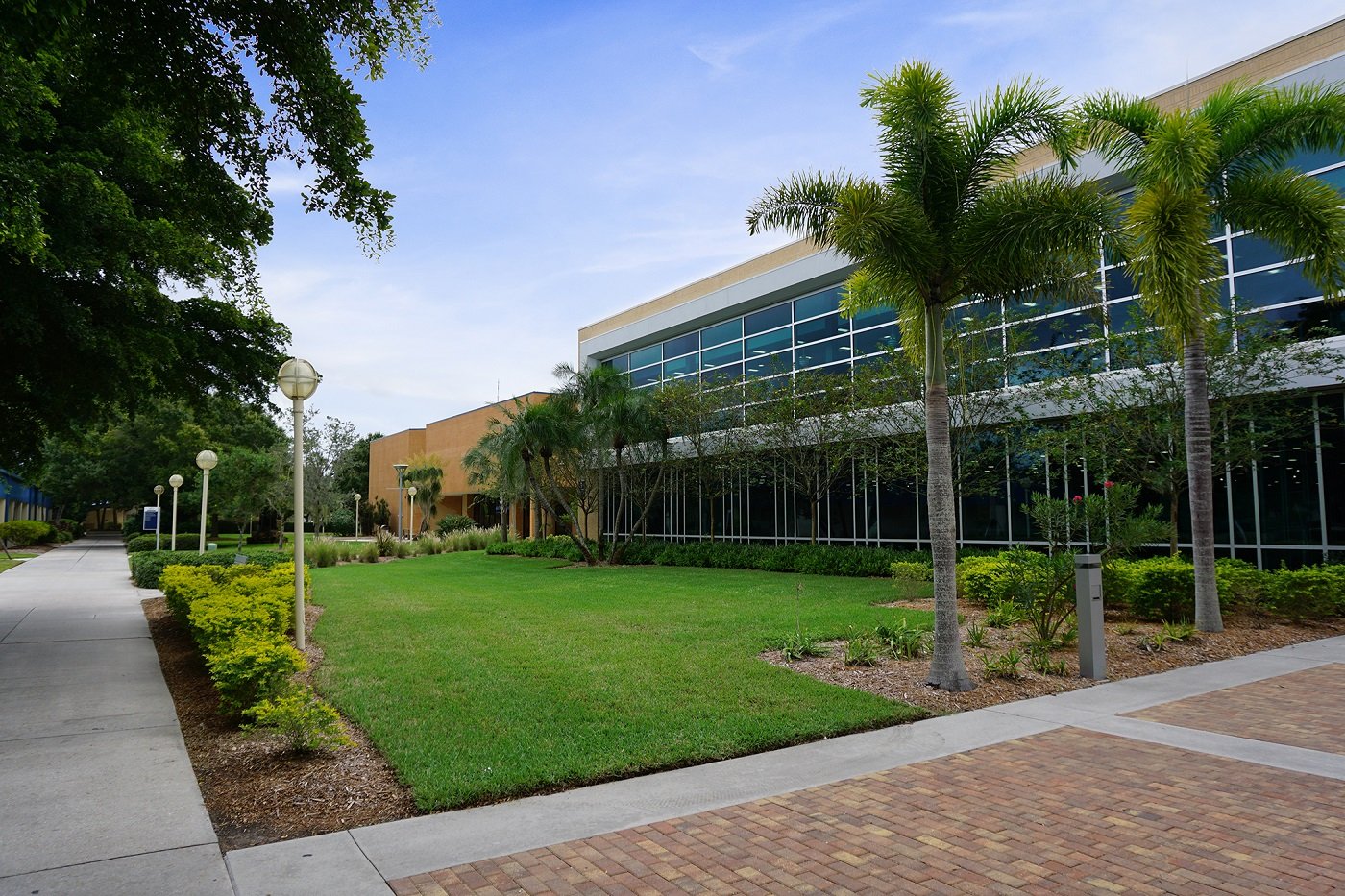 Even as the pandemic fades, the want (or need) for social distancing may not go away. Going forward, having lived through a pandemic, many people are going to be more conscious about germs and health and safety—and many students will want to spend more time outside as a result.

Of course, that's not a bad thing. Outdoor spaces have always been appealing and now that many students have gotten a taste of outdoor dining, schooling, and other events and activities, it's logical to assume that they're going to want more of it!

While it's not always possible and weather obviously comes into play, many students seem to enjoy outdoor classes and we've noticed a number of them on the Bradenton campus. We saw students show up to class with a tailgate chair and setting up outdoors.

With everyone looking so content, we don't think that's a trend that's going to go away. As more campuses look to be able to hold classes or other events and activities outdoors, they're going to need the functional space for it. That's why forward-thinking campuses are already responding by creating more outdoor living and study areas. At the very least, this may mean more areas that need to be mowed and cared for. But for some it might mean a variety of enhancement projects, too.
A Rise of New Maintenance Needs
Of course, with more students spending time outside rather than indoors, this can actually have an impact on the maintenance schedule for the campus' landscape.


In terms of our partnership with the State College of Florida, Bradenton, these outdoor classes created a unique situation in that we could not mow or work while they were being held. Students didn't need the disturbance of noise or movement. Plus, we could not physically be in these spaces while students were there.

But we were able to adjust our schedule accordingly to meet their needs.

Ultimately, that is another benefit to using an outside commercial landscaping company, like Yellowstone, as opposed to the in-house grounds crew. We were more than willing to make adjustments—such as moving our services to Friday or Saturday so as not to disturb class. Whereas an in-house grounds crew might be relegated to a weekly 9-5 schedule, a commercial landscaping company can have different flexibility.
Partnering with a Commercial Landscaping Company for Your Campus Needs
Whether it's an enhancement project or ongoing maintenance, partnering with a commercial landscaping company like Yellowstone Landscape can help your institution forge ahead in this new day and age.

One thing that State College of Florida, Bradenton, appreciated about our partnership was that they could use their internal grounds staff for other needs around campus. They've now shifted to caring for the athletic fields, which are looking better than ever. Yellowstone Landscape has completed some enhancement projects for them and is now handling the ongoing care of the regular grounds, quad areas, and parking lot. The existing staff is happier and the campus as a whole is looking amazing.

If that's a scenario that your campus might be able to relate to, then we'd love to help you develop ideas and strategies to maximize your existing resources while also enhancing what you're able to achieve. With a trusted partner at your side, you can create a beautiful and functional space where students and faculty love to be.

Do you have a commercial landscaping project for a college campus or other learning institution that you'd like to talk about? Request a consultation today. We'll meet to learn more about your property and its challenges and come up with a comprehensive plan to take care of all of the details for you.