With more than 10,000 homes divided into two separate homeowner associations, Cinco Ranch in Houston, Texas is more like its own city than a typical HOA. This master-planned community boasts all of the benefits of small-town living coupled with modern community amenities.

While it has multiple clubhouses, 11 community pools, and much more, it is the parks and the green spaces that truly make this community shine. On any given day you can find a mom or dad having a picnic lunch on the grounds, a friendly game of catch being played by friends, or a couple going for a stroll along the lake on one of the numerous walking trails around the community.
Though the development began planning and construction all the way back in the 1980s, it's clear that the developers had strongly foreshadowed just how much people would enjoy spending time outside.

Today, these outdoor spaces help give Cinco Ranch a unique identity. Keeping them in top-performing condition is essential to the overall enjoyment and wellbeing of this community. That's why choosing a commercial landscaping company in Houston, Texas that truly understood the value of these spaces—and what they mean to the community as a whole—was so important.

Cinco Ranch needed more than a cookie-cutter or standard HOA landscaping plan. They sought a true partner. In this case study, we'll talk about how their choice in commercial landscaping has made a difference in how their community has grown and flourished over the years.
A Community with an Outdoor-Focus
The picturesque view that photographs show of how life at Cinco Ranch goes is exactly how it plays out in real life. It's not uncommon to find Cinco Ranch residents outdoors regularly. It's a community that's always buzzing with activity.

In fact, one of the main reasons why people end up choosing this community is all of the green space available. Residents can go and enjoy the beauty of a park but within their own neighborhood with their actual neighbors. It's this idyllic sense of living that draws them here in the first place.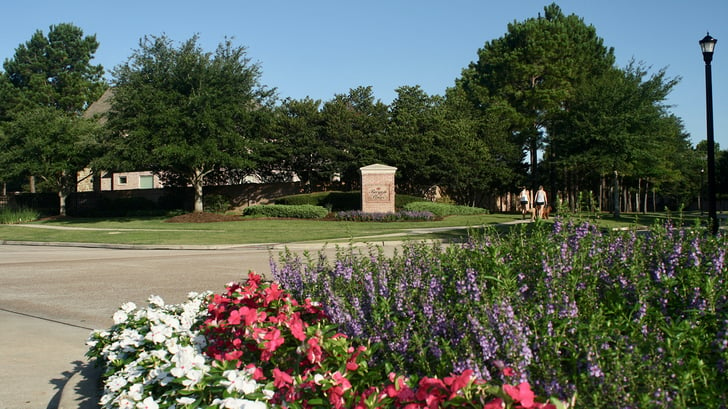 With these shared spaces bringing the community together, their condition both in terms of aesthetic appeal and overall performance remains of the utmost importance. The outdoors are a big part of the pride that residents take in living at Cinco Ranch, so the HOA landscaping focus has always had to be about maintaining the highest possible standard where every little detail matters.

After all, it ultimately has an impact on the way in which people enjoy these spaces.

For instance, if residents are out enjoying the walking trails, they don't want to worry about tripping over debris. And if a family is enjoying a picnic lunch in the park, they don't want to worry about ant mounds posing a risk to the children. Safe, functional, and enjoyable green spaces are a big part of the reason why so many choose this community in the first place. For that reason, this is a community that takes its outdoor spaces seriously.

The community needed a commercial landscaping partner that could handle the magnitude of Cinco Ranch's numerous tasks while upholding the high standard that residents desired.

As Cinco Ranch's landscaping partner since 2015, Yellowstone Landscape is responsible for all aspects of the community's landscape maintenance plan including irrigation, fertilization, weed and pest control, debris policing, and essential routine maintenance services.
We have 25 crew members on-site at Cinco Ranch every day. Each of these crew members understands how the work that they do helps to maintain the sense of pride that people have living within the community.
Choosing the Best Houston, TX Commercial Landscaping Partner
With this outdoor focus drawing so many in, it's clear to see why the commercial landscaping partner had to be one that truly understood the value of the tasks they've been entrusted with. It's much more than some average clean-up or mowing work. The landscaping is an integrated part of this community's identity.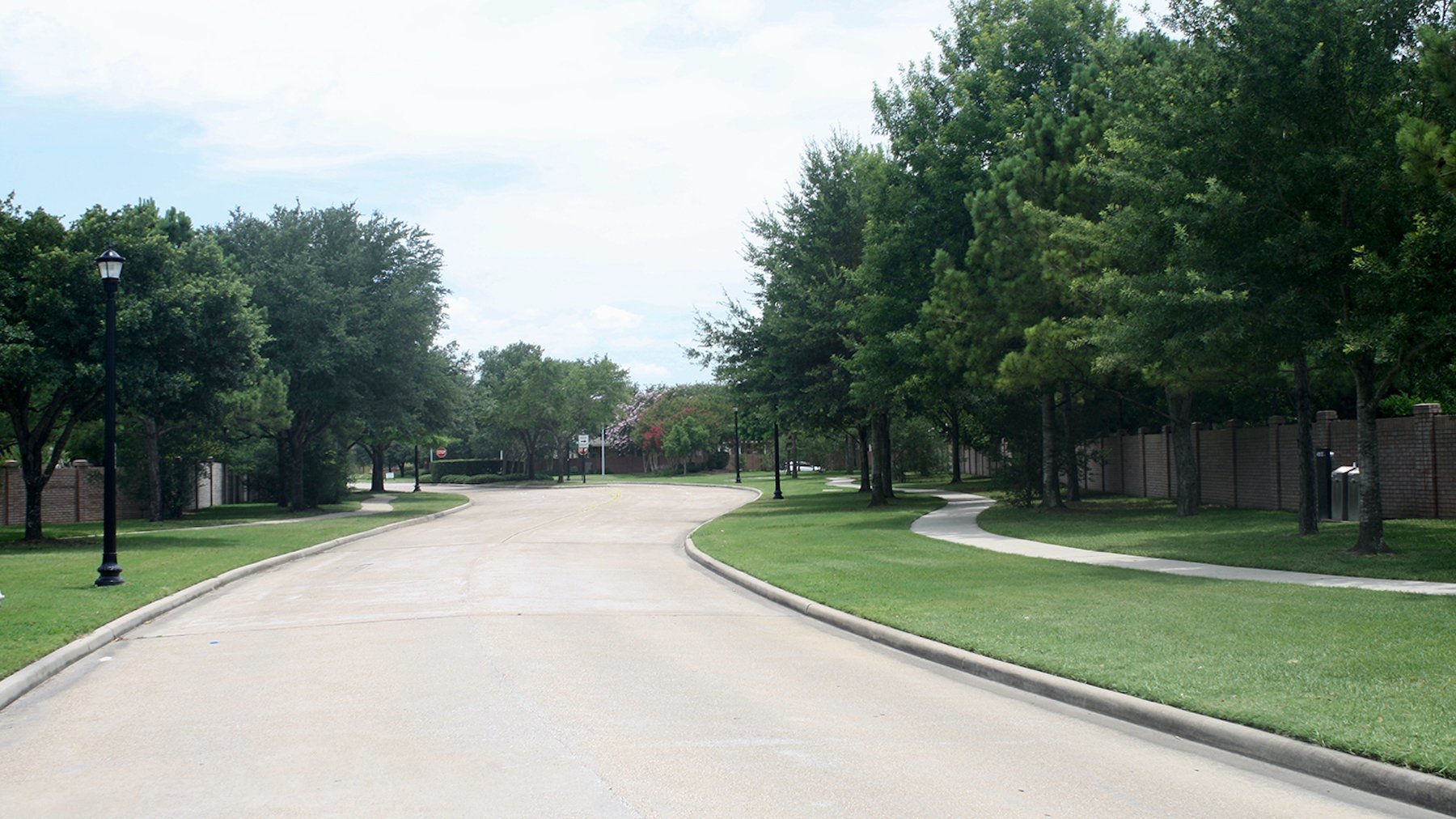 Of course, that also comes with its own set of challenges. For any HOA, there are a lot of people to please. But for Cinco Ranch, it's much more than the average number. With more than 10,000 homes (and split among two associations), there are a lot of voices and opinions out there. That also meant a commercial landscaping partner who was proactive about problems and excellent at communication.
Fortunately, these are areas in which Yellowstone Landscape is focused.

Our approach is a collaborative one. This community is fully built-out and some of the areas are aging and need extra care and attention to keep them looking their best. As we think about making suggestions and decisions regarding the landscape, we're always approaching it as that partnership. We're collaborating with Cinco Ranch decision-makers, including the HOA board. We approach this work as a team.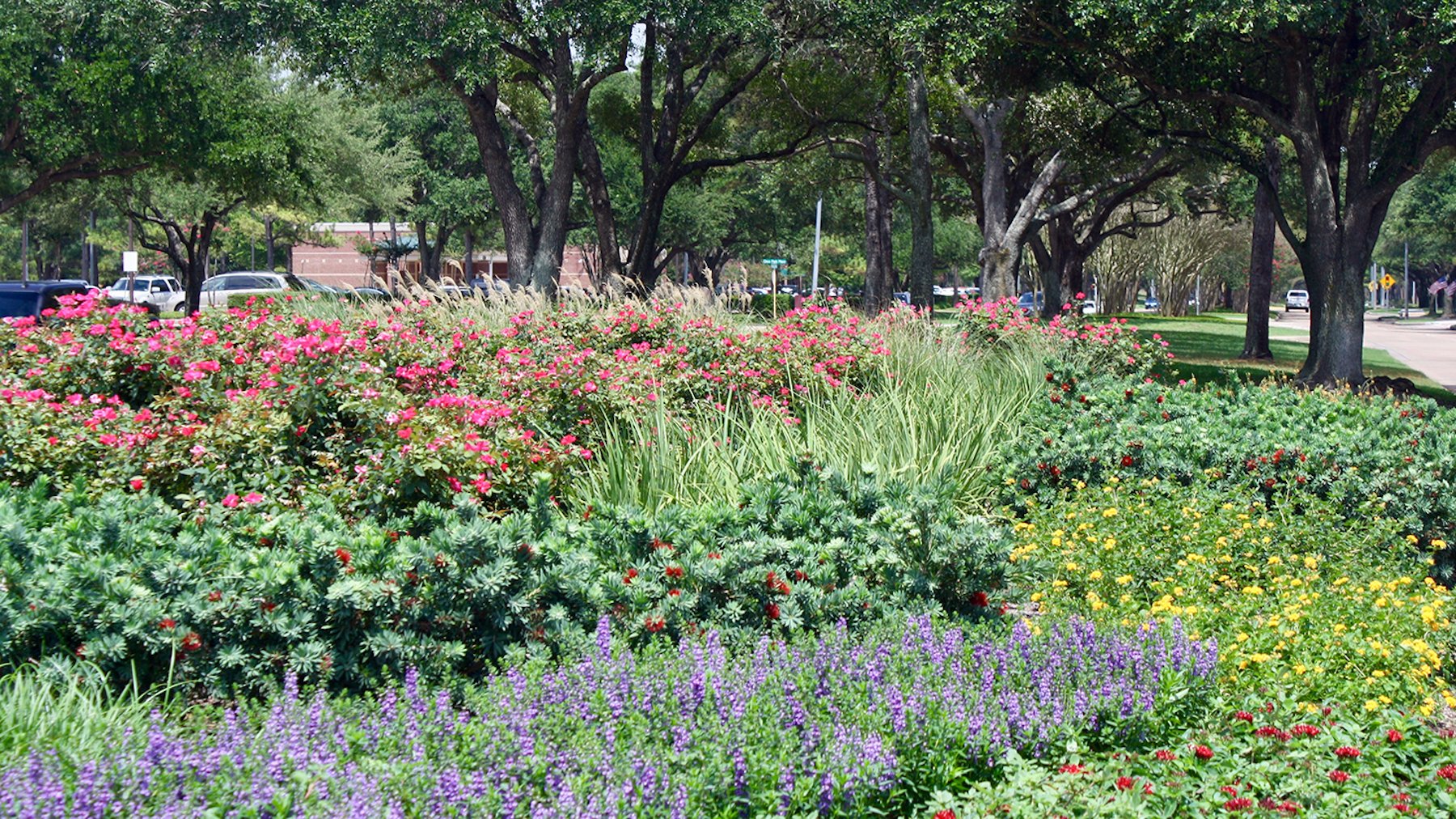 That also includes ideas and changes that help evolve and enhance this community as it heads into the future. We are contributing our ideas to the conversation about how to keep Cinco Ranch competitive as more and more mega-developments are built around it. Knowing that the outdoor spaces that we maintain are such a huge part of its draw, we know that we have a valuable role in the continued improvement of this community as a whole and we don't take that lightly.

In fact, Yellowstone Landscape was the winner of a National Association of Landscape Professional's national award for our ongoing efforts on this massive property. We won the Award of Excellence recognizing the community as one of the country's most outstanding commercial landscape management projects. There are so many different facets that go into ensuring the landscaping operations are top-notch and we were proud to be recognized for it.
Taking Pride in Our Partnership
Cinco Ranch is an amazing community and we take pride in playing a role in keeping its outdoor spaces pristine. While HOA landscaping in Houston, Texas can be potentially difficult due to so many voices to listen to, it has been our collaborative approach that has helped to keep everyone happy and continuing to enjoy these beautifully landscaped spaces to their fullest potential.

At Yellowstone, we truly do take pride in the partnerships that we form and Cinco Ranch HOA is a great example of this. We understand that our meticulous care and attention to detail of this community's amazing spaces have a direct impact on the people who live there (now and in the future). That's something we truly take to heart.

Do you have a commercial landscaping project in Houston, TX that you'd like to talk about? Request a consultation today. We'll meet to learn more about your property and its challenges and come up with a comprehensive plan to take care of all of the details for you.